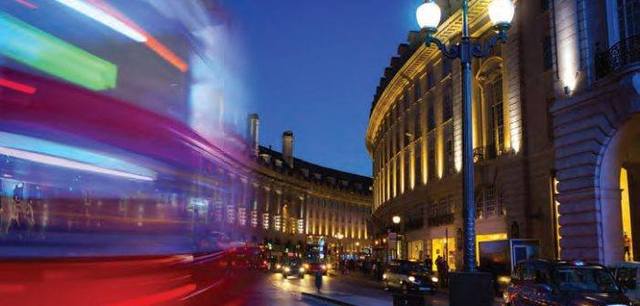 The Princess Had Style
8

N
ow 20 years after the tragic death of Princess Diana, a new exhibition celebrating her life opens on February 24 at Kensington Palace. Diana: Her Fashion Story displays stunning and celebrated outfits that trace the evolution of the Princess's style through the years of her public life. From elegant evening gowns to crisp designer-tailored suits, Diana was a trendsetter in everything she wore. Now, many of her garments are going on public display for the first time, in what was her home for more than 15 years. Entrance to the exhibition will be included in the palace admission.
hrp.org.uk
Oldest Royal Garment Discovered
8
AT LEAST A REMNANT of a dress once belonging to Queen Elizabeth I has apparently been found in Herefordshire. The fabric was discovered at St. Faith's Church in the village of Becton, where it hung in a glass case, retired from centuries of serving as an altar cloth. Historic Royal Palaces' curators have confirmed that it is a 16th-century court dress strikingly similar to what Her Majesty wore in the famous Rainbow Portrait painted by Steven Van Der Meulen. Historians surmise that the dress had been given as a gift to Blanche Perry, one of Elizabeth's favorite servants, who was born in Bacton. If the dress's provenance is verified with further examination, it will prove to be the oldest Royal garment in existence—and is expected to go on display at Hampton Court Palace 
hrp.org.uk
Renovations at the Houses of Parliament
8
LONDON'S HISTORIC HOUSES OF PARLIAMENT face a genuine crisis. The Palace of Westminster is crumbling. Leaking pipes and roofs, antiquated wiring, asbestos, peeling paint and subsidence: The problems with the iconic mid-19th-century complex are legion. The 1,100-room Houses of Parliament haven't had any significant restoration work carried out since repairing damage from a German bomb during the 1940s. Experts are in consensus that major works need to be undertaken urgently if the seat of Parliament is to physically survive.
8
Cost estimates for the repairs and upgrades range from 3 billion to 7 billion pounds. Work is expected to take at least five years. During this time, however, both the Lords and the Commons will have to move elsewhere—itself no logistical small detail. No decisions have been made yet on varying options offered for the restoration work and interim relocation of Parliament, but work is expected to begin in 2020.
Of course, the Houses of Parliament will be closed to visitors for many years. If you would like to tour the historic chambers before they are refitted for the 21st century, the next year or two will be the last opportunity.
parliament.uk/visit
Color the Royal Year Sapphire
8
THE 65TH ANNIVERSARY of the Queen's accession on February 6 began the first Sapphire Jubilee in history. No other monarch has reigned for this long. As it happens, appropriately enough, sapphire blue is one of Her Majesty's favorite colors. Commemorations are expected to be low-key, without official events planned. The Palace has sanctioned jubilee coins and stamps, however, and local celebrations have been given the royal blessing.
This busy Royal year also anticipates the 70th wedding anniversary of the Queen and the Duke of Edinburgh, another historic milestone, to be sure. As head of state in Canada, Her Majesty is expected to be engaged in that country's 150th anniversary events in Britain this summer, while other Royal Family members will represent her in Canada.
royal.gov.uk
Piccadilly Circus Goes Dark for the Summer
8
SOONER OR LATER, every visitor to London finds themselves in Piccadilly Circus, in front of the six iconic advertising billboards that are emblematic of London's West End. Now, the famed billboards of Piccadilly have gone dark for the first time in nearly 70 years. Not since the blackouts of World War II have the lights been turned off for long. A major redevelopment replacing the six boards with an ultra-HD state-of-the-art curved screen of 8,500 sq. ft. will see the new lights unveiled sometime this autumn.
8