This summer, sip, slurp, crunch and munch your way around a feast of food and drink festivals in Britain.
British food and drink festivals celebrate quality local and regional produce in stunning locations this year the length and breadth of the British Isles. Visitors can discover a wide range of British regional food and drink, including artisan bakes, craft brews, international cuisine and handmade sweets as well as meeting local chefs and TV personalities. Some are free to enter while others require an admission payment.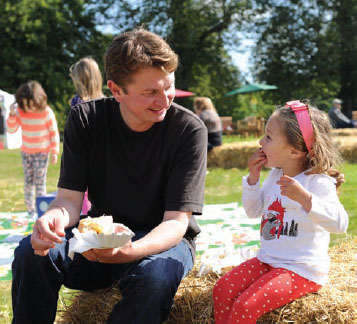 12
The 1066 Wine and Food Festival

in Hastings
launched a summer of food festivals in the picturesque ruins of Battle Abbey. Built on the site of the Battle of Hastings and named after it, guests at the launch enjoyed English sparkling wine and canapés in magnificent vaulted chambers overlooking the battlefield.
Organizer Ken Maitland planned two weeks where restaurants and wineries offered special events and promotions to delight in the wine and food available. Wine professionals conducted tutored tastings, comparisons between wines of the world and food and wine workshops as a celebration of the pleasures of the table.
Maitland, "The part of South East England around where William of Normandy invaded and defeated the English at the Battle of Hastings is known as 1066 Country—commemorating probably the most famous date in history, with its 950th anniversary this year.
The 1066 Wine and Food Festival
was launched in the ruins of Battle Abbey, built on the site of the battle."
Now in its fourth year,
Fantastic British Food Festivals
create quality food and drink festivals at beautiful locations in the South East. They work with stunning venues, exciting food producers and talented chefs to produce outstanding food and drink events.
Fantastic British Food Festivals
will celebrate quality local and regional produce in nine stunning locations, including Blenheim Palace, Bodiam Castle and Polesden Lacey. They entertained 60,000 visitors in 2015.
They are experts at creating vibrant events that showcase independent food and drink producers. The 2016 program will see more demonstrations, more producers, more tastings as well as the launch of an exciting new cookery program for children.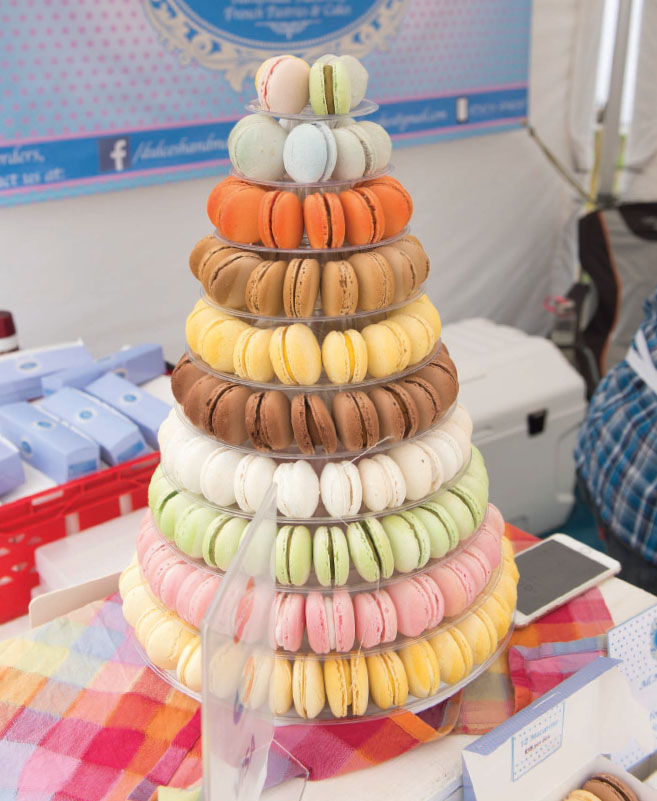 12

12
In July, exhibition industry veteran Paul Brennan is trusting that success is on the menu for his inaugural British Food Festival ( July 9, 10) by staging it at Royal Windsor Racecourse, in the shadow of one of Britain's most loved tourist attractions.
Brennan considers that Great Britain "has such an amazing and diverse food and drinks industry" that it must be brought together in one place and one show.
Royal Windsor Racecourse, Maidenhead Rd. Windsor, West Berkshire. 
Admission: £4–£30
On the same weekend, the National Trust property Shugbrough Estate in Staffordshire is holding its own Great British Food Festival ( July 9,10), which they promise will be a "great foodie day out for the whole family."
It's set in the grounds of the historic Shugbrough Estate, and admission includes free entry to the Formal Gardens, Walled Garden, Island Arboretum, The Wilderness, Tea Room and Shops.
Festival visitors can also enjoy greatly reduced entry to the Mansion House, Servants Quarters, County Museum, Georgian Working Farm and Mill at only £5.00 for adults and £4.00 for children.
Admission: £3.50–£20, 10 a.m.–5 p.m.
www.greatbritishfoodfestival.com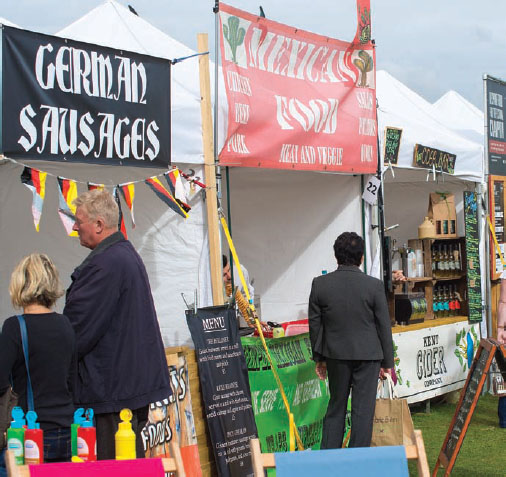 12
High summer north of the Border sees Foodies Festival, the UK's biggest food festival, at Edinburgh's Inverleith Park (August 5–7). Highlights include street food, a VIP lounge, pop up restaurants, headline chefs, cookery demonstrations, local producers, BBQ arena, craft beer and a vintage tea tent.
Admission: From £8–£38 
www.foodfestivalfinder.co.uk/events/foodies-festival-edinburgh
12
The Wimbledon Park Food Festival
(August 27–29), now in its third year, combines three of the great elements of British life: proximity to the All England Lawn Tennis Club, a public holiday and delicious produce and entertainment.
August Bank Holiday, a traditional public holiday, will draw out the crowds and guarantee great fun. Some 40 stallholders, ranging from gourmet burgers to delicious ice creams and artisan beers, will offer cookery demonstrations and talks. Located next to the famous All England Lawn Tennis Club, Wimbledon Park is listed in English Heritage's Register of Parks and Gardens of Special Historic Interest.
Wimbledon Park, London 
Admission: Adults £8, Children £4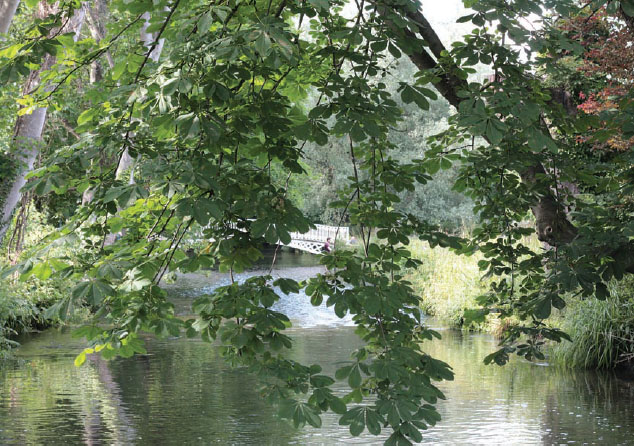 12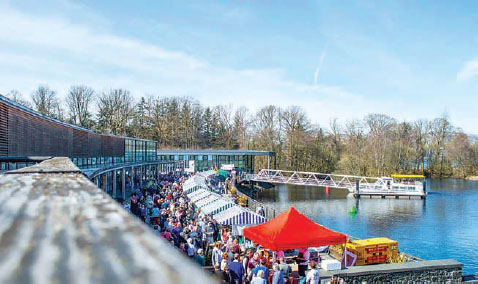 12
As the summer begins to wind down, Loch Lomond is the setting for a Food Festival (September 3,4). Some 30,000 visitors are drawn to the lively event every year.
Where better than the Loch Lomond food and drink festival to enjoy a haggis-eating competition? Eight visitors are chosen daily to take part in the McIntosh Haggis Eating Competition. The challenge is to eat one pound of haggis under the eyes of a special haggis compere, making sure that there is no cheating!
Entrants must be over 18 years old, with no food allergies and willing to take part at their own risk.
Ben Lomond Way, Loch Lomond Shores, Balloch
No admission fee
www.lochlomondfoodanddrinkfestival.co.uk
The Abergavenny Food Festival /Gwyl Fwyd Y Fenni (September 18,19) has been serving up the finest Welsh food and drink since the last century. More than 200 drink and food producers from within the principality have welcomed some 30,000 visitors each year to this Welsh market town.
Abergavenny Town Centre, Abergavenny, Wales
www.abergavennyfoodfestival.com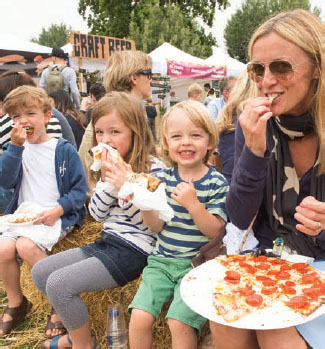 12
 Some 60 local producers will be in attendance at the Cheshire Food Festival (September 24,25). A transatlantic flavor comes with the staging of Men vs. Food challenges, based on the popular format from the US.
Arley Hall, Cheshire 10 a.m.–5 p.m.
Arley Road, Arley, Northwich Admission: £3.50–£40
www.cheshirefoodfestival.com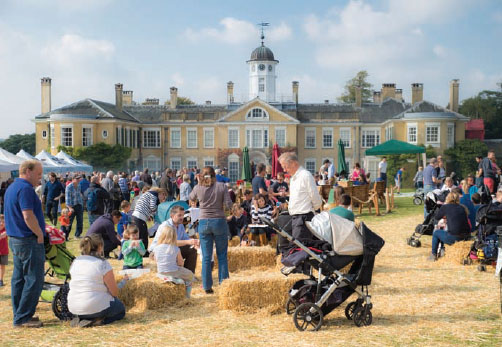 12
For four years, the
Polesden Lacey Food Festival
has been staged in the grounds of this National Trust property in the lee of the rolling Surrey Hills. Held from September 30 to October 2, the event has an autumnal taste. Traditional barbeques can be enjoyed with regional cider.
Great Bookham, near Dorking, Surrey.
Gardens only: Adult £8.50, Children £4.30 
Free entry to National Trust members
The summer concludes with the R.H.S. garden
Hyde Hall Food Festival
(October 7–9). For three days this Essex garden, near Chelmsford (donated to the Royal Horticultural Society in 1993), hosts food stalls, regional produce, chef demonstrations and food tastings.
The idyllic garden setting will see family attractions such as garden games, face painting and vintage rides set among lush lawns, ponds and roses.
Creephedge Lane, Rettendon, Chelmsford, Essex Adults £10, Children £5, 
Free entry to RHS members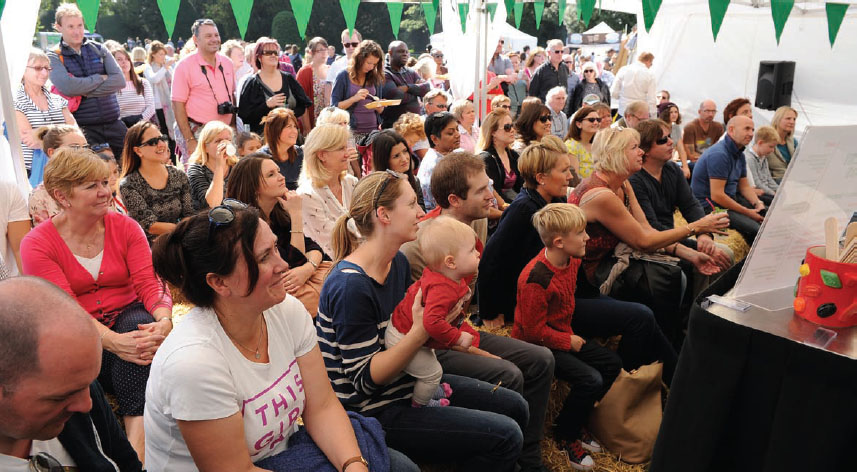 12
BRITANNIA FIZZES WITH SPARKLING GLORY
J
ust a generation ago, the very thought of English wine would have been laughable. Now, some British fizzes are among the best in the world. A gathering excitement is palpable anytime a bottle of English wine is presented.
This has come about through a combination of climate change, giving growers better and warmer wine-growing conditions, a growing pool of talented winemakers in Britain to make wine and a raft of new owners with very deep pockets able and willing to put the pounds into the winemaking.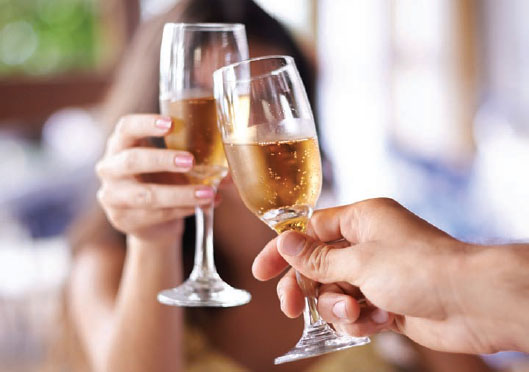 12
Ken Maitland says: "In the rolling hills, more and more vineyards are being planted to take advantage of the climate that can make elegant and refined wines. Britain's answer to Champagne is also made here; the soil is similar and the two areas have equivalent terroir. The local sparkling wine made by the laborious traditional method of bottle fermentation has won international praise—and competitions against its more famous counterpart".
Incredibly, late last year Champagne Taittinger announced the launch of
Domaine Evremond
, the first time that a Champagne house has invested in the UK with the intention of producing premium English sparkling wines. The house has purchased 170 acres of farmland at Stone Stile Farm in Kent. One hundred of these acres will be planted with Chardonnay, Pinot Noir and Pinot Meunier vines to produce English sparkling wine.
Now, unbelievably, a second Champagne house is to produce English bubbly. Champagne Pommery will be working with English producers to create a sparkling wine that should be on sale by 2019. Thierry Gasco, Pommery's chef de cave, will be selecting English grapes and working with the award-winning winemaker Emma Rice at the Hattingley Valley winery in Hampshire.
Little English sparkling wine makes it across the Atlantic, but what is available is worth searching out. Steven Spurrier, promoter of the Judgement of Paris wine tasting in 1976, contracted with US importer Jean-Claude Boisset to import his Bride Valley Wines to the US. Ridgeview wines have been available in New York for several years at
Grand Cru Wine & Spirits
, 570 11th Ave, New York, NY, while a new importer is introducing them to Washington, DC.
While there is no definitive source for a list of the actual stockists in the US for English sparkling wine, some vineyards exporting over the Atlantic are worth discovering. Bolney of Sussex has just started exporting, Camel Valley is available in Chicago, while Hambledon, Hattingley Valley and Hush Heath are stocked across the US Wiston is choosing to export to California and New York. Look for a bottle of English fizz near you!