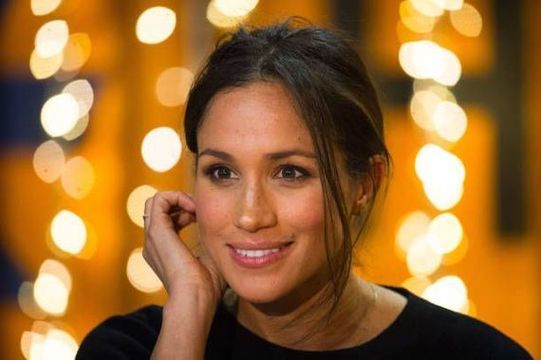 The death of George Floyd has sparked outrage across the United States and once again brought the Black Lives Matter cause to the forefront of the national media
Meghan Markle has never been afraid to speak out on social issues that are close to her heart, and this is certainly no different.
With the United States facing unprecendented turmoil, now more than ever we are seeing celebrities and public figures speak out on the injustice that is rife throughout the country. Coronavirus has ripped through the USA, causing an unimaginable death toll, and now, with yet another needless death of an African-American at the hands of the police, it seems many have determined enough is enough.
Read more: Queen Elizabeth emerges from lockdown!
The death of George Floyd was senseless and barbaric, and has caused uproar all over the world. Because of this, Meghan Markle is using her platform to speak out, and address the racial inequalities we see not just in the United States, but all over the world.
In the video which surfaced on Wednesday, Markle laments on the 'absolutely devastating' events in the USA. She used her time to name not only George Floyd, but several other innocent victims of police brutality in America, including Breonna Taylor, Philando Castile, and Tamir Rice. 
Markle shared her appreciation for a past teacher, who she said encouraged and taught her to 'always put other's needs above your own fears'. 
As well as this, Markle spoke about her experience of being raised in Los Angeles during an era which saw much racial unrest, including the infamous Los Angeles riots, which were sparked by the police's treatment of Rodney King, a black taxi driver.
She said 'I was 11 or 12 years old and it was the LA Riots, which was also triggered by senseless act of racism. I remember the curfew and I remember rushing back home and on that drive home, seeing ash fall from the sky and smelling the smoke and seeing the smoke billow out of buildings… I remember seeing men in the back of a van just holding guns and rifles.'
Read more: The city of Canterbury
Clearly, Markle has experience on this issue. It is also worth noting that she herself has often been a victim of racism due to her role within the Royal Family. There was much consternation in the less savoury areas of the British press over the fact that a person of color would be joining the family.
Markle finished her address with a message of hope and unity in the fight against racism. She said 'We're seeing people stand in solidarity, we are seeing communities come together and to uplift. You are going to be a part of this movement.'
Take a look at the video below, courtesy of The Telegraph