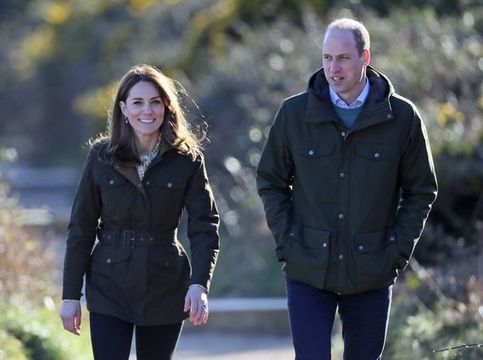 Reports have emerged that state that Kate Middleton and Prince William will be leaving Kensington Palace
As we know, Prince William and Kate Middleton have lived in Kensington Palace for quite some time now, along with their children Louis, Charlotte, and George.
Reports have emerged that the Cambridges are eyeing up a move to Windsor to ensure that they will live closer to the Queen.
The major move would suggest the pair are preparing to take on more senior roles within the royal family. Understandably, the pair may feel that it would serve them best to be closer to Queen Elizabeth when undertaking their Royal duties.
William and Kate are believed to be currently actively searching for suitable accommodation options in the area that will suit Charlotte, George, and Louis.
William and Kate 'seriously considering Windsor move' for senior role near Queenhttps://t.co/f3IL8VFnu3

— The Mirror (@DailyMirror) August 28, 2021
Royal expert Angela Levin has forecast the Duke and Duchess of Cambridge to announce their move to Windsor either "next week" or possibly around Christmas.
Discussing the move on GB News, Ms Levin said: "I think they have either sorted it so they can announce it next week. Or they might leave it until the Christmas holiday. Which is not ideal but then so much has happened with the Royal Family, you can't do everything at once. But I think that will happen as you say it is quite disturbing to change schools, to move, and t get the children ready to be in London."
Time will tell as to whether or not William and Kate decide to make the big move this week, or wait for a later date to move out of Kensington Palace.
No doubt Queen Elizabeth will be happy to spend more time close to her great-grandchildren.