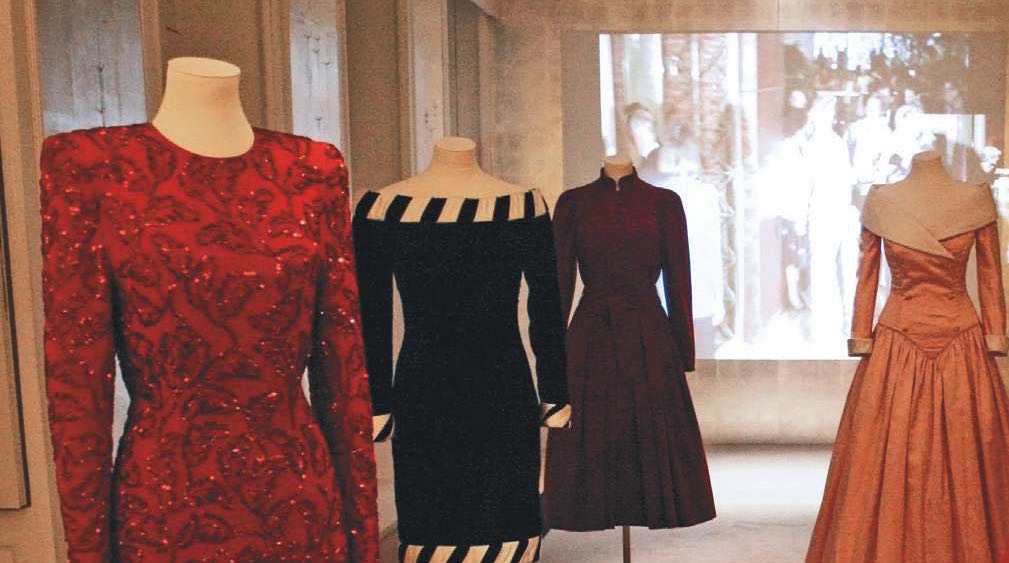 [

Just one of a million waiting to happen
[caption id="GirlsDayOut_Feature" align="aligncenter" width="960"]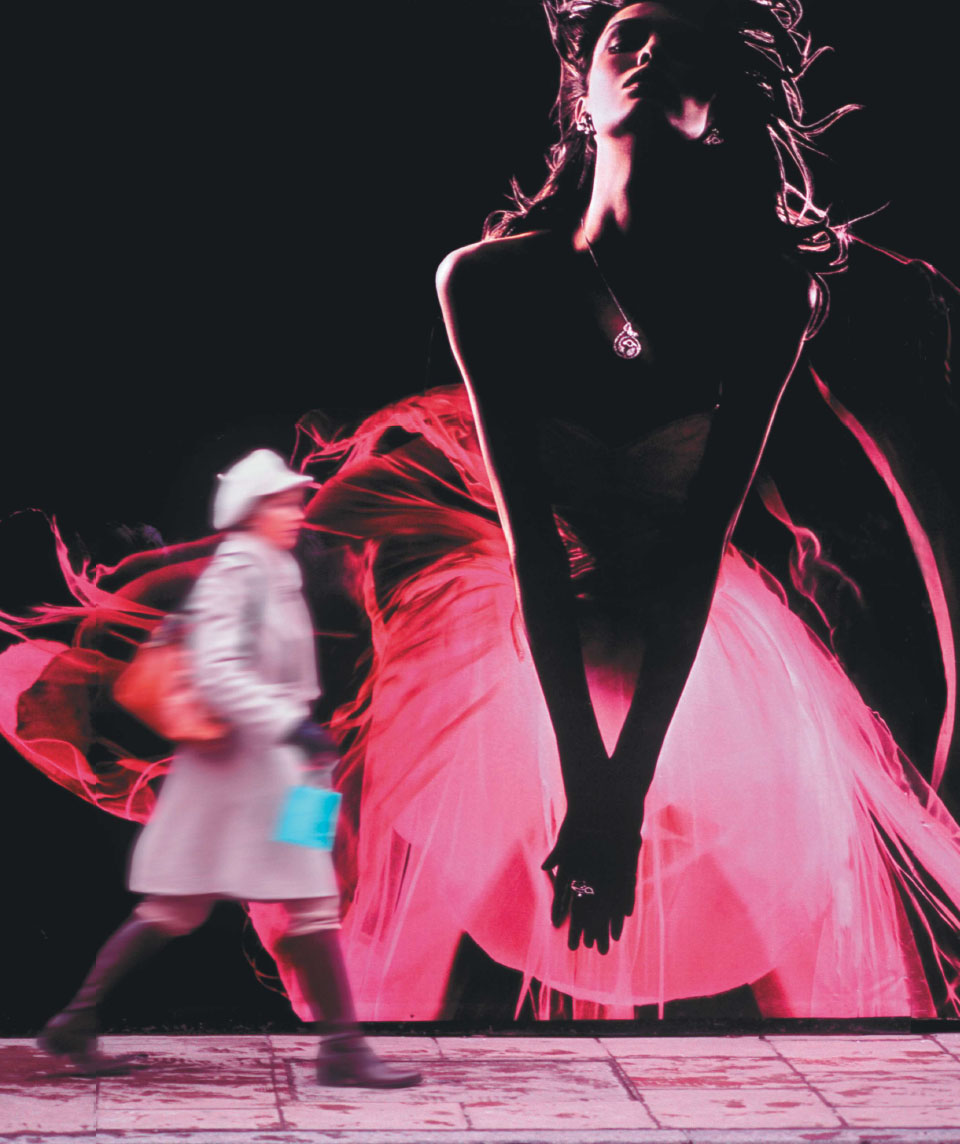 10
Sandra advises "taking your time" on a wander past the fashionable shops of Bond Street.
[/caption]
Whether it's sharing a pot of Lady Grey and a plate of fondant fancies, agonizing at that ridiculously expensive perfume counter or sighing over a display of antique china, there's something luxurious about spending time with girlfriends doing things that guys just don't get. London is a million Girls' Days Out waiting to happen. The only problem is which to choose.
Of course there's a certain tension between prescribing a girls' day out and actually doing a girls' day out. After all, the whole idea of being out with female companions is to take life easy, to enjoy each other's company and take your time. Who wants a route-march?
I'm all too aware you'd have to be some kind of crazy person to do all of the following activities in one day. Not even greedy me could manage morning coffee, lazy lunch and afternoon tea. But not everything appeals to everyone and, well, we all get peckish at different times. So here is a mix-and-match idea-jogger for a memorable day with the ladies. I fully expect you to go off-piste the moment a curious alleyway, interesting boutique or delightful tearoom hoves into view. It's only what I'd do myself.

8 A.M. BREAKFAST AT THE WOLSELEY, PICCADILLY
From fishcakes with poached eggs to the tongue-twisting Wolseley muesli, French toast to the full English, your West End breakfast will be served beneath glorious, high-ceilinged 1920s opulence. It's popular with locals, so book ahead if you want to be sure of a place.
[caption id="GirlsDayOut_img1" align="aligncenter" width="1024"]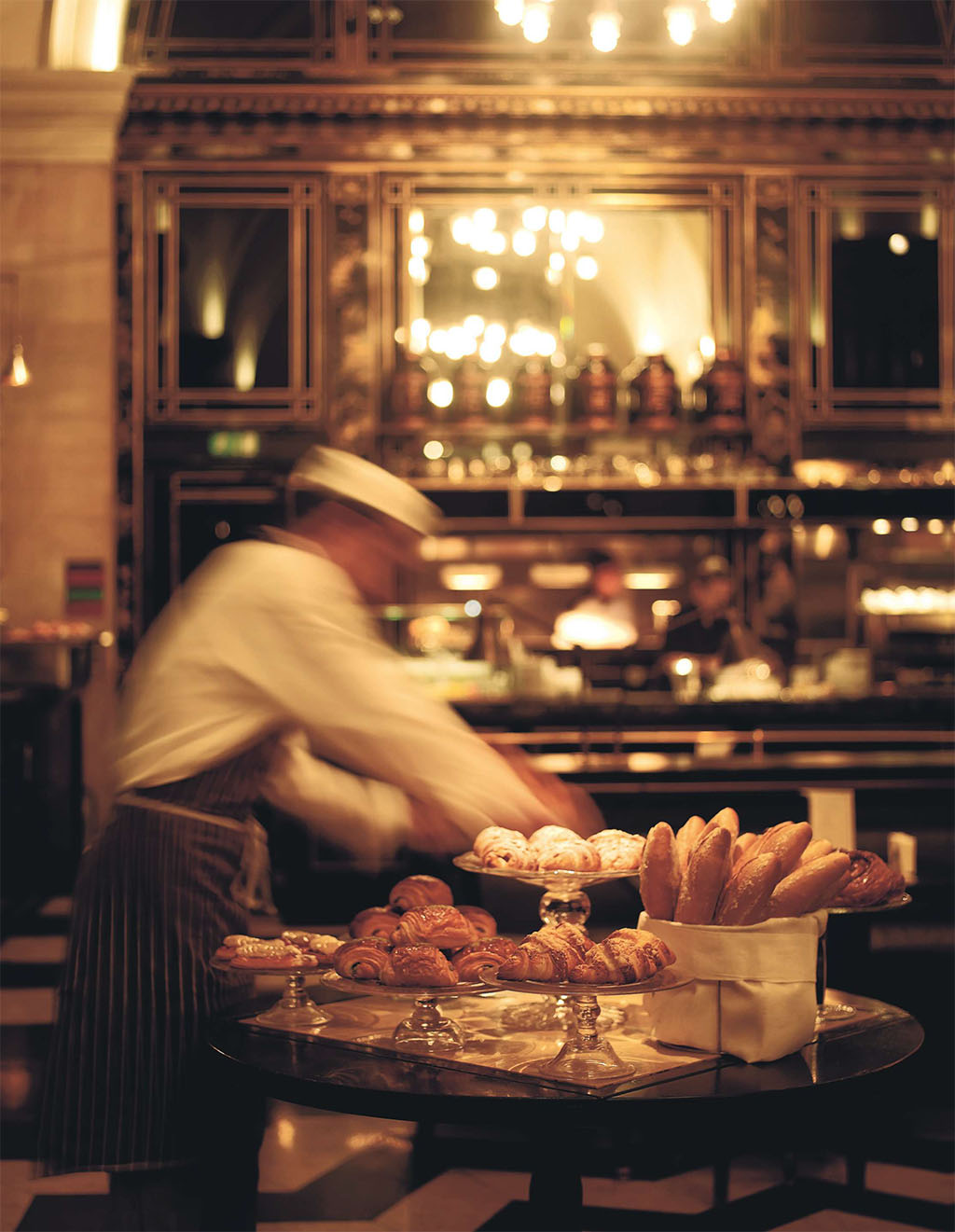 10
Breakfast at The Wolseley on Piccadilly offers all manner of luxurious pastries and breads.
[/caption]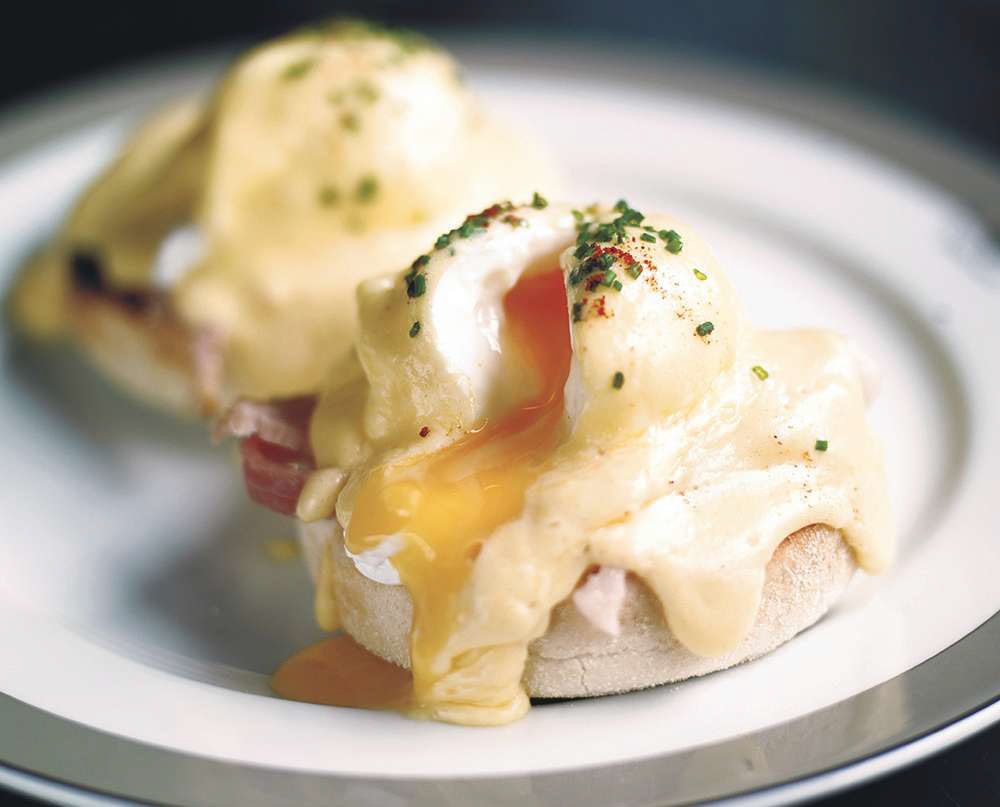 10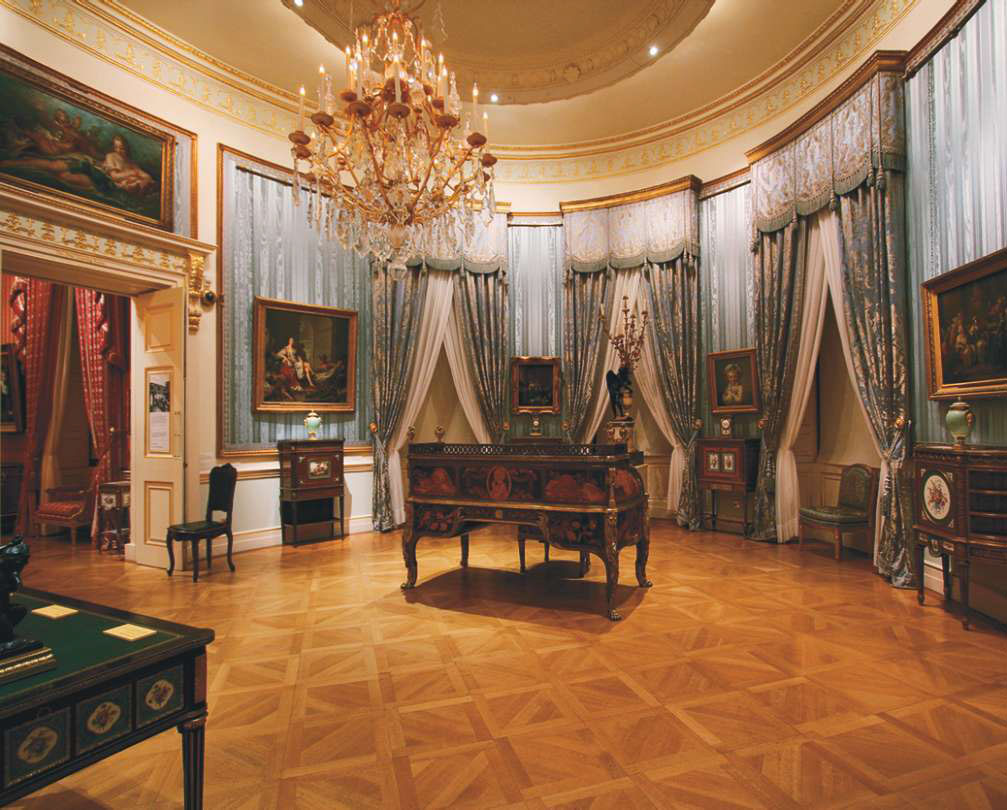 10
[caption id="GirlsDayOut_img4" align="aligncenter" width="1009"]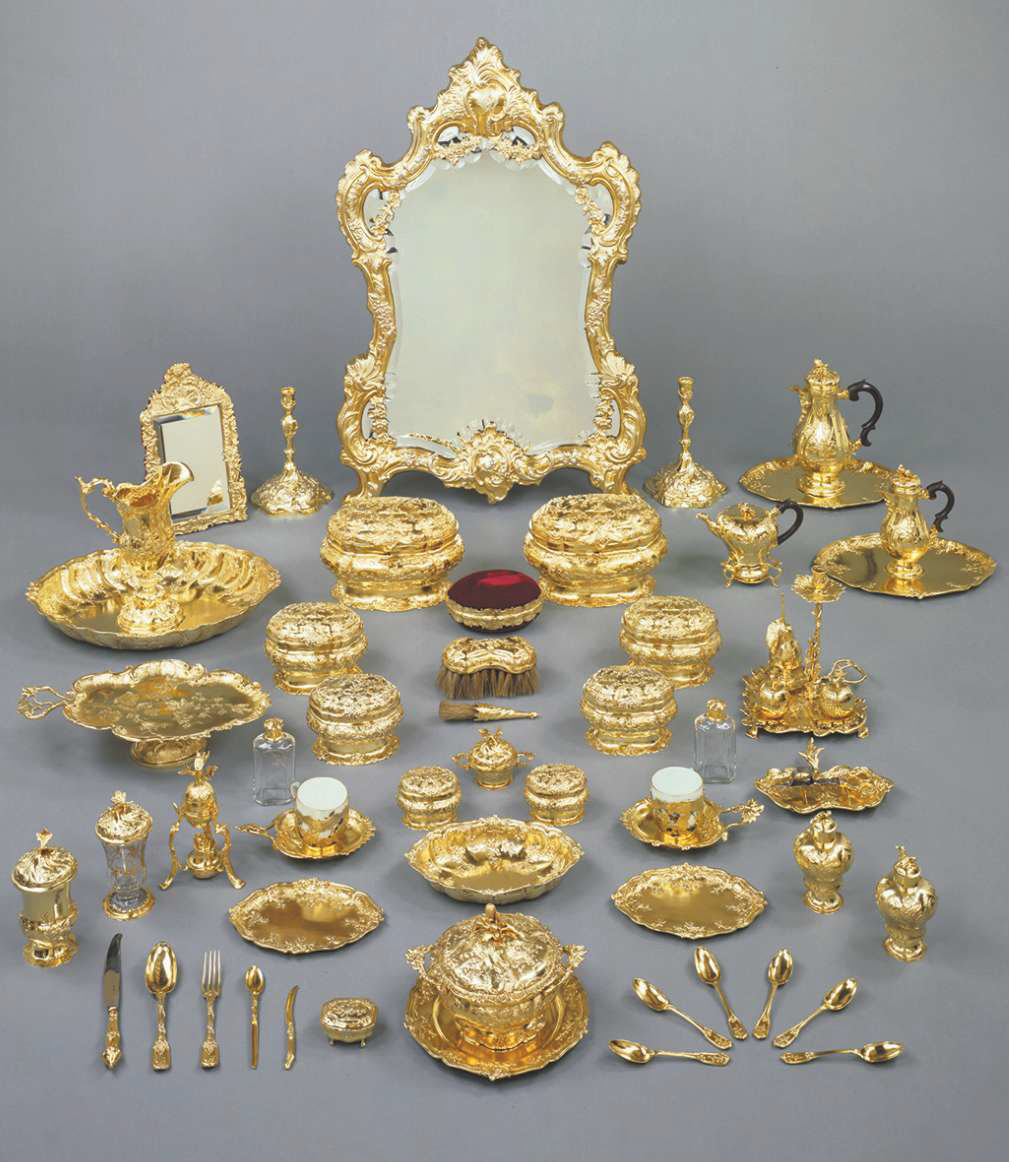 10
A "hymn to opulence" and "gilded loveliness" are how Sandra describes the art and furnishings of the Wallace Collection on Manchester Square.
[/caption]
From here, wander up Bond Street, taking your time. You may take a little detour to Conduit Street where the Queen's corsetiere Rigby & Peller's assistants can still tell your size just by looking at you, and will supply you with underwear to make you feel like royalty. Or, continue up Bond Street, crossing Oxford Street (even if you don't go in to Selfridges, do go and look at sculptor Gilbert Bayes' beautiful Queen of Time just over the entrance) and nip through St. Christopher's Place. The entrance is almost opposite Bond Street tube; it could easily be mistaken for a tiny alley—don't worry, it opens out, to a bijou square of interesting shops worth a look.
After you cross Wigmore Street, if you're into crafting at all, you might choose to make a small diversion to the teeny, fascinating Button Queen at 76 Marylebone Lane. No prizes for guessing what it sells. Marylebone Lane itself is home to some gorgeous independent shops, including the Promised Land of ribbons and lace, VV Rouleaux. But if you can drag yourself away from home-furnishing stores to die for, and make it past the foodie heaven that is Moxon Street (artisan chocolatiers Rococo, cheesemongers La Fromagerie and Ginger Pig's cured meats are all at the top of their game) make your way to Manchester Square.

10 A.M. THE WALLACE COLLECTION
Housed in one of the few remaining grand houses in London, the Wallace Collection of old masters is staggering. From Fragonard and Titian to Rembrandt and Rubens, it is exquisitely hung, and complemented by world-class sculpture, furnishings and ceramics. I love this museum—a hymn to opulence—because it envelopes me in gilded loveliness, whatever my mood, and I always find something new to enjoy.
11:30 A.M. MORNING COFFEE
The gorgeous Wallace Restaurant at the museum, where the original courtyard at the back is glazed so it's like eating in a giant orangery, is so lovely it's hard to beat, even by some of the chi-chi cafes in Marylebone Lane. Sink into its dove-grey wicker chairs and order a crispy Peyton & Byrne cookie to go with your cappuccino before moving upstairs to continue your tour of the collection.
1 P.M. LUNCH
Hardy's is a little brasserie a couple of streets away I discovered about a year ago. Depending on the weather, either sit outside in the sunshine with a glass of chilled white or cozy-up indoors in friendly, mismatched surroundings watching the snow (as I did once—it was like being inside a Christmas card). If the Double-Baked Haddock and Cheddar Soufflé is on, order it without hesitation. It's probably best to book in advance.
2:30 P.M. A CHOICE…
It's possible you never made it past Marylebone Lane's enticing emporia or you may find you're loving the Wallace Collection so much you want to spend the afternoon in the area, but if you're ready to press on…
[caption id="GirlsDayOut_img5" align="aligncenter" width="1007"]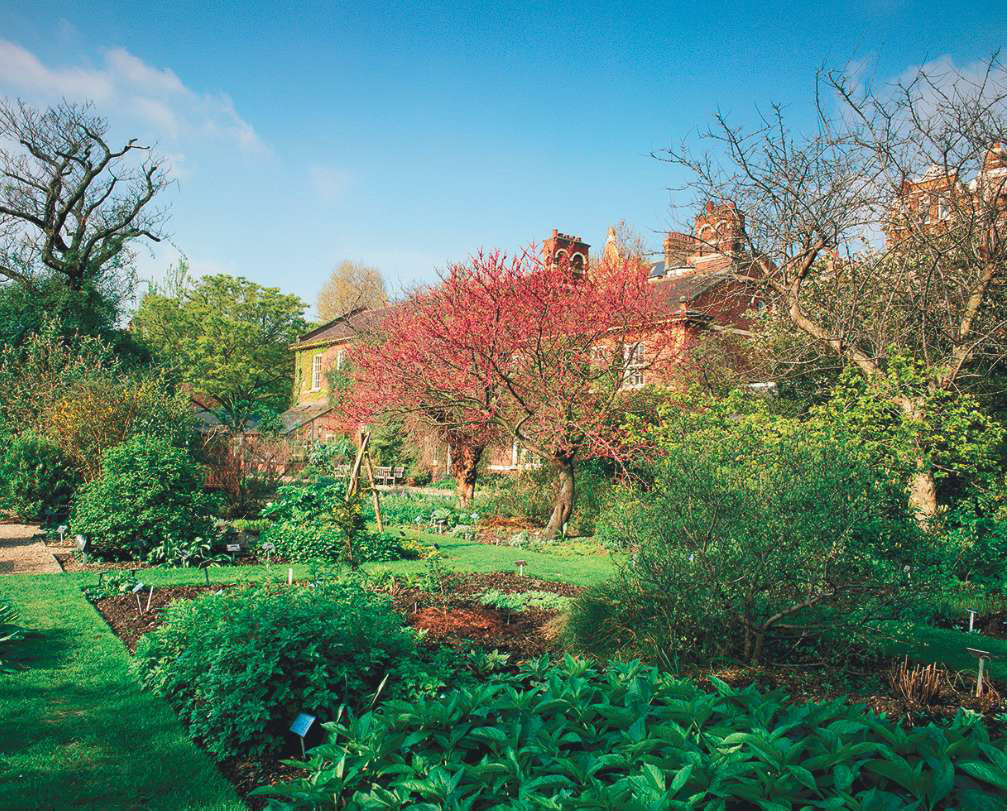 10
The Physic Garden is a country oasis in the West End.
[/caption]
[caption id="GirlsDayOut_img6" align="aligncenter" width="1009"]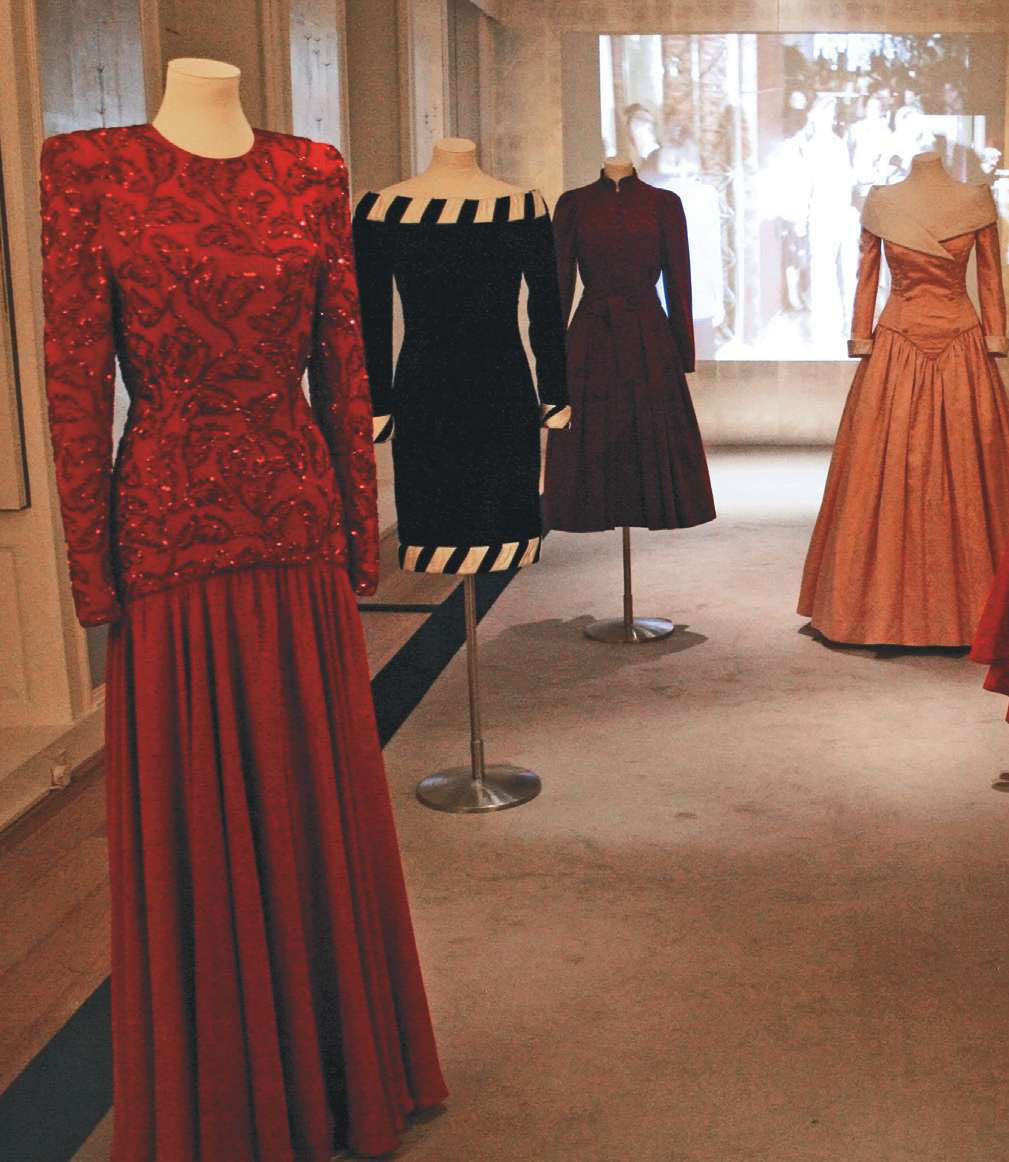 10
Princess Diana's dresses are among the displays at Kensington Palace.
[/caption]
[caption id="GirlsDayOut_img7" align="aligncenter" width="1007"]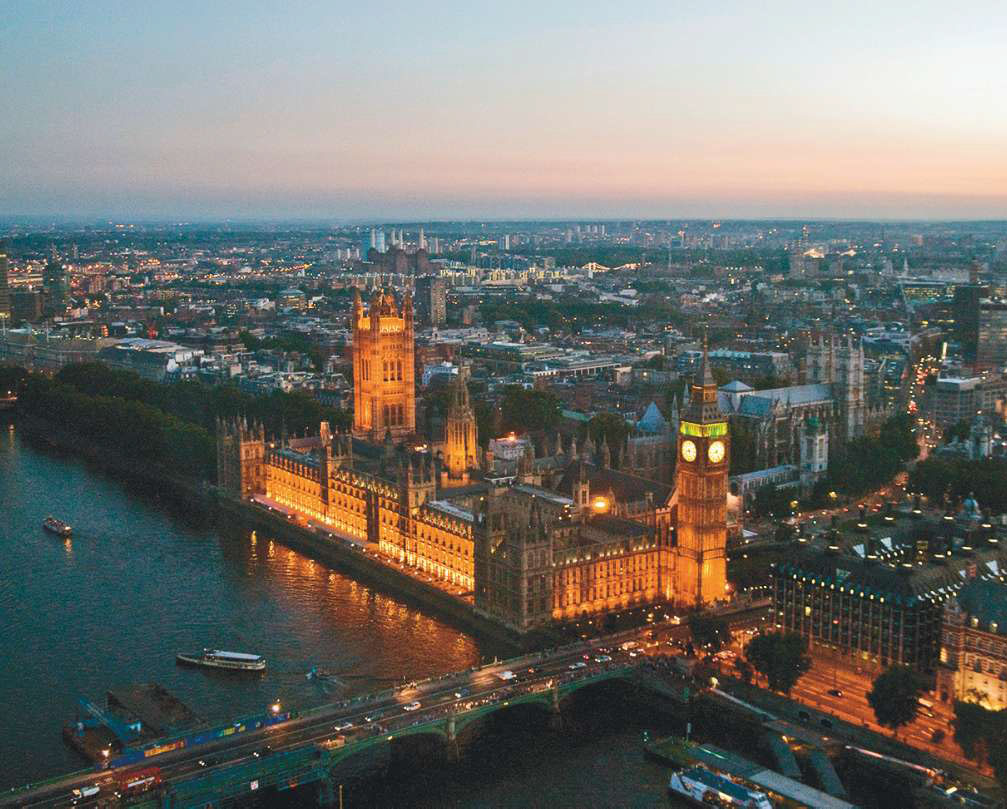 10
The Houses of Parliament, as seen from the London Eye, are lit at sunset.
[/caption]
IN THE SUN: CHELSEA PHYSIC GARDEN
Founded in 1673, by the Worshipful Society of Apocatheries to study the medicinal qualities of plants, this secretive walled garden by the Thames is peaceful, beautiful and still internationally important. It's a shortish walk from Sloane Square tube and delightful year-round (the snowdrops in February are particularly lovely). If the weather's wet, though, or flowers aren't your thing, try …
IN THE RAIN: KENSINGTON PALACE
Recently completely refurbished, Kensington Palace now tells its story from the perspective of the women—queens, princesses and consorts—who've lived there over the past 300-odd years, with the kind of detail that makes the heart sing. You never know, you might catch a glimpse of the palace's latest female resident, Our Kate.
4 P.M. AFTERNOON TEA
If you've been enjoying the Chelsea Physic Garden, try Bluebird, a pleasant walk back along the river. Keep an eye out for myriad blue plaques; the great and the good all seem to have lived in the area. Built in 1923, the art deco building was originally a jazz-age garage complex for the Bluebird Motor Company. It was reinvented as a restaurant by Sir Terence Conran in the 1990s, and is now something of an institution.
If you chose Kensington Palace, the gorgeous Orangery in the grounds serves sophisticated tea amid the greenery, and it always feels bright and airy whatever the weather's doing outside.
AS THE SUN GOES DOWN…
After all those snack-stops you may not much feel like fine dining, so a good option could be the simple prix-fixe pre-theater menu at Deux Salons in Covent Garden, a chic, friendly restaurant just a stone's throw from Charing Cross and Leicester Square tube stations.
It's also just around the corner from the magnificent London Coliseum, home to English National Opera and English National Ballet. Their productions are rarely anything but magical and always in English. If you enjoy a flutter, try their "secret seat" system where your £20 advance booking is guaranteed a ticket worth at least £25 but could, on the night, end up as one of the best seats in the house.
If you're full, and don't fancy a night in a theater, watching dusk fall over the city from somewhere high is always a wonderful experience. The London Eye on the South Bank is a modern classic. It's worth working out when the sun will actually set, so that you can see the city light up beneath you. You can just rock up these days, but for popular times or to get a discount, it's worth booking ahead. If it's a very special day with the girls, you might splash out on a glass of champagne or even a chocolate tasting as you go round. Don't worry—it's very slow, you won't get queasy on all that fizz. After today's full-on-fun, though, you may need to spend tomorrow in a darkened room.
[caption id="GirlsDayOut_img8" align="aligncenter" width="1024"]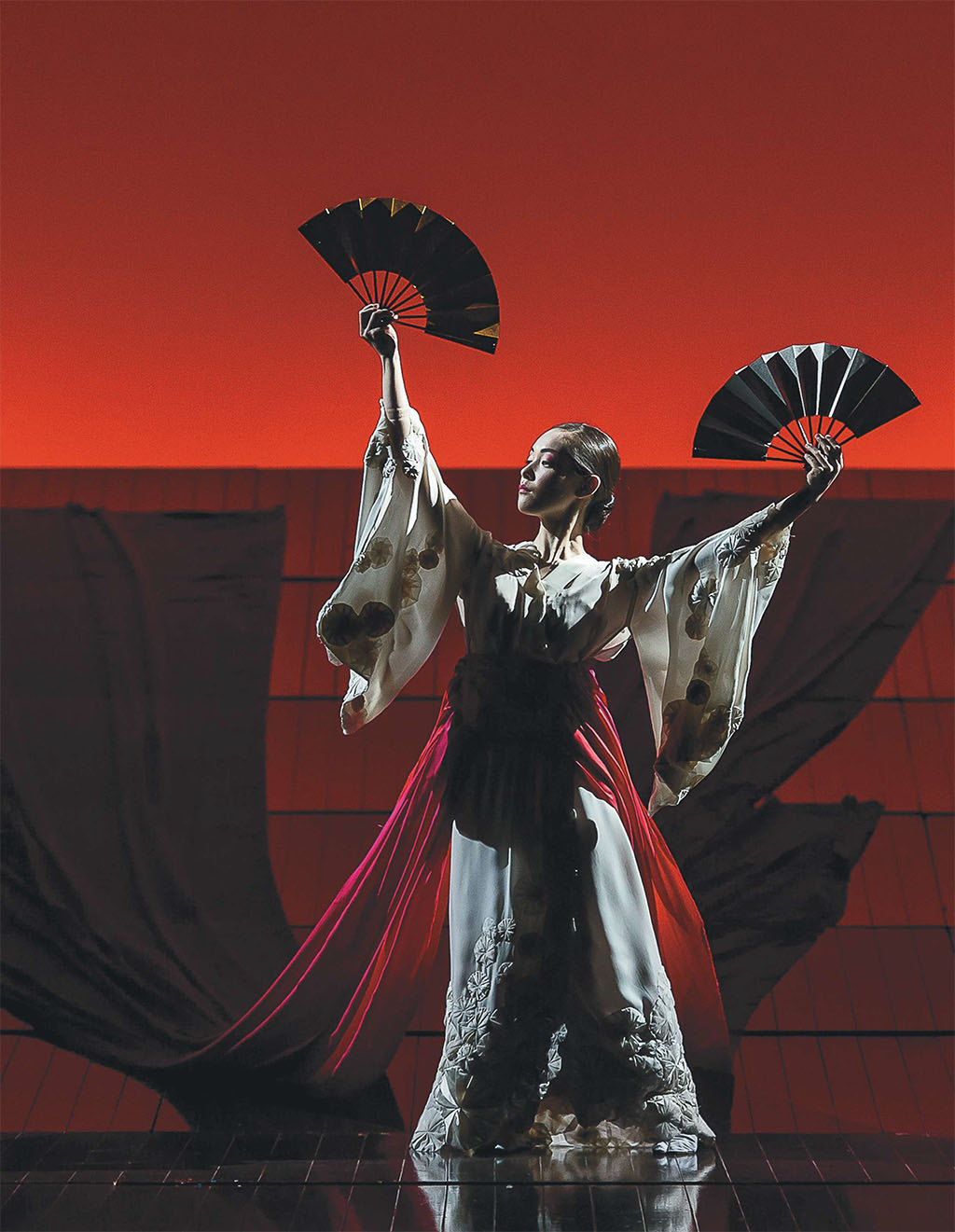 10
Madame Butterfly

played this autumn at the London Coliseum.
[/caption]
"The National Opera's productions are rarely anything but magical and always in English"