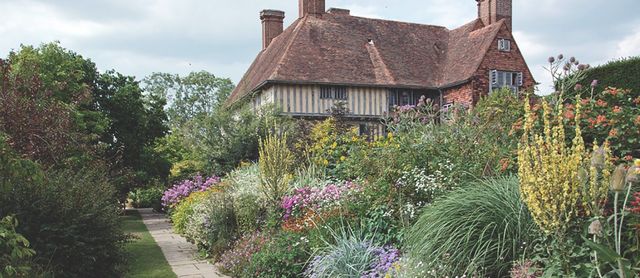 In every season, there are gardens in Britain well worth the adventure. In spring, however, the countryside comes awake from its winter hibernation and blooms into a riot of color against the deep greens of the landscape.
Here are some of the most acclaimed gardens to enjoy in the promise of the season.
BOWOOD GARDENS, WILTSHIRE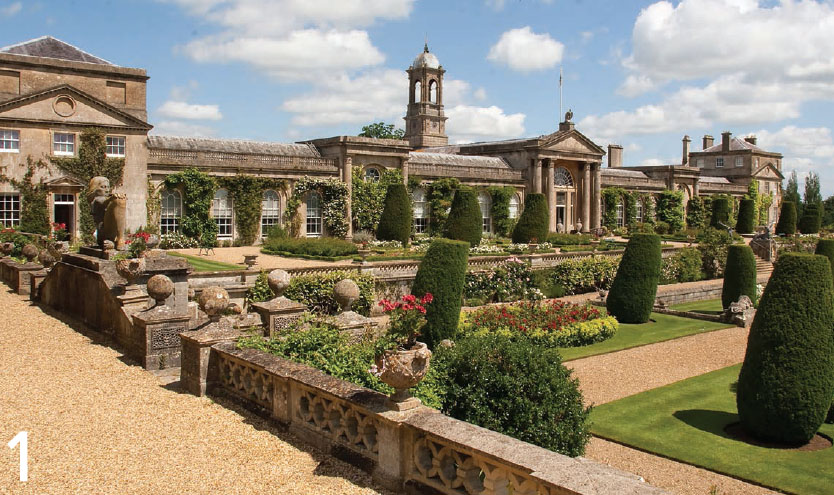 9
Home of the Marquis of Lansdowne, the Georgian mansion of Bowood House sits in beautiful "Capability" Brown parkland laid out in the 1760s. It is the gardens, however, that are the draw, with their famed Rhododendron Walks glorious in May and June.
HIDCOTE MANOR, GLOUCESTERSHIRE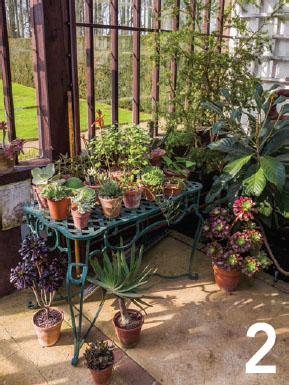 9
Hidden in the northern Cotswolds, Hidcote is among England's finest 20th-century gardens. Designed in Arts and Crafts style, its "rooms" of plantings and avenues of topiary and herbaceous borders share a spectacular setting overlooking the Gloucestershire countryside. nationaltrust.org.uk/hidcote
TRELISSICK, CORNWALL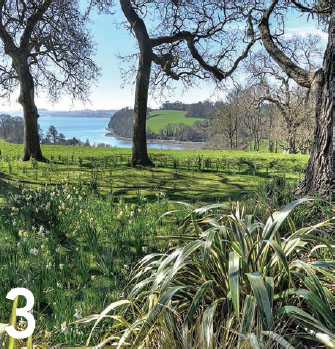 9
In the mild Cornish air, Trelissick's spring comes early. Rare subtropical flowers and shrubs abound, along with azaleas, flowering cherries and camellias. Overlooking the estuary of Carrick Roads, the garden lies in the heart of Cornwall's "Area of Outstanding Natural Beauty."
nationaltrust.org.uk/trelissick
COMPTON ACRES, DORSET

9
Compton Acres is a little-known gem perched on Canford Cliff's overlooking Poole Harbour. Wander the path from the Grand Italian Garden through the wooded valley, the rock and water garden and on to one of the finest Japanese gardens in Europe.
comptonacres.co.uk
SISSINGHURST CASTLE GARDEN, KENT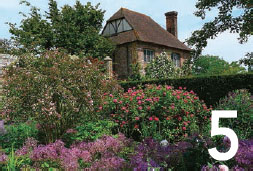 9
Designed by writer Vita Sackville West in the 1930s, Sissinghurst is one of England's most famous gardens. Laid out as a series of rooms divided by trimmed hedges and walls of pink brick, every "doorway" and arch leads to a different theme. In late spring, cascades of wisteria bloom beautifully.
nationaltrust.org.uk/sissinghurst
GREAT DIXTER, EAST SUSSEX
The house and gardens at Great Dixter were built by famed architect Edwin Lutyens from 1910 to 1912. It was horticulturalist and garden writer Christopher Lloyd, however, who spent 40 years making the Arts and Crafts garden world famous. In spring, don't miss the wild flower meadow. greatdixter.co.uk
STOURHEAD, WILTSHIRE
Stourhead is an experience, not a display. and is widely regarded as the finest 19th-century landscape gardens in Britain, Walk the lake path where truly "every prospect pleases," with follies and grottos and the Temple of Apollo swathed in hillsides of rhododendron.
nationaltrust.org.uk/stourhead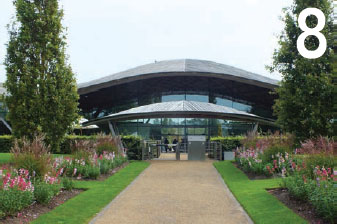 9
Set within Windsor Great Park, a part of the Crown Estate, ornamental Savill Garden was designed in the 1930s. In early spring, visit the Daffodil Valley and Spring Wood. As the season progresses, magnolias and azaleas take center stage. windsorgreatpark.co.uk
EXBURY GARDENS, HAMPSHIRE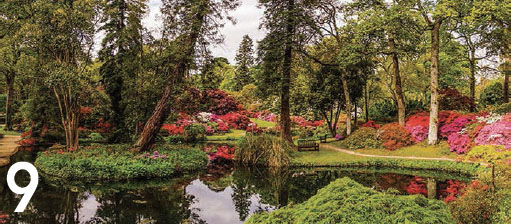 9
On the edge of the New Forest next to the Beaulieu River, Exbury houses the famous Rothschild flower collection, at its prime in spring—famed for its camellias, azaleas and rhododendron. If walking the 200-acre woodland is hard, ride through on the narrowgauge steam railway. exbury.co.uk
EDEN PROJECT, CORNWALL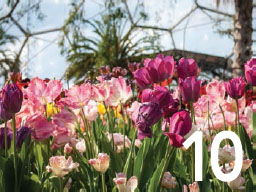 9
Any time of year, Cornwall's Eden Project is a unique adventure in the living world. In spring, the Outdoor Gardens come to life. If the weather turns out sullen, though, explore the Mediterranean Biome or the largest Rainforest "in captivity."
edenproject.com