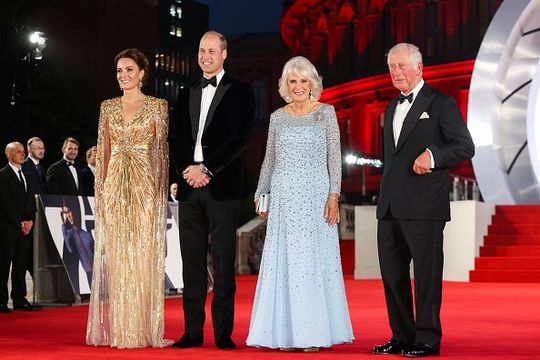 The Royal Family has always been linked to the James Bond series. Here's why
The James Bond franchise is one of the most adored of its kind in the United Kingdom.
Originally created in 1953 by writer Ian Fleming, the James Bond character has grown and evolved in the eyes of the British public and is well and truly a symbolic figure in the United Kingdom.
The character - also known as 007 - has been adapted for television, radio, comic strip, video games and film. The James Bond film series is without a doubt the most popular iteration of Fleming's work.
The most recent James bond film, 'No Time to Die' premiered at the box office in 2021, receiving record-breaking viewing figures.
After only 4 days in theatres around the United Kingdom, the film became the biggest-selling film of the year. In what was Daniel Craig's final outing as James Bond, the film grossed over £80 million in sales.
While it is rare that the Royal Family will step onto the red carpet for a film premiere, they have always made an exception when it comes to James Bond. Members of the family regularly attend these occasions, and this time was no different as Prince William and Kate Middleton, as well as King Charles and Camilla, were spotted on the James Bond premiere.
The Royal Family willingly associates with the James Bond 'brand' largely due to the 'Britishness' of the James Bond franchise. The character is an iconic figure who transmits many of the purported strengths associated with the United Kingdom.
As well as this, as President of the British Academy of Film and Television Arts, Prince William is expected to show support to the British film industry.
It was a family affair as the royals hit up the James Bond premiere 🍸 #NoTimeToDie https://t.co/nwQ0sKWtxz

— Evening Standard (@standardnews) September 29, 2021
* Originally published in 2021. Updated in 2022.