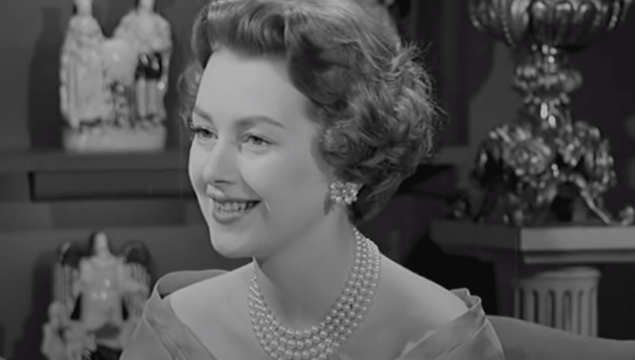 This incredible British Pathe newsreel footage focusing on London's "hep" teenage scene features an interview with Princess Diana's stepmother, Raine Spencer.
It seems that teenager rebellion hasn't changed too much as this wonderful British Pathe clip of London teens in the 1950s shows. "Squares, the Cats say you've had it at 20. No Hep, and you're not with it" announces the video, a language almost alien to us today. 
The clip depicts the "hep" scene at the Le Macabre Coffee House, in Soho, London. In post-World War II Britain the teen scene of the Mods and the Teddys were born. "Teens" became a class of subculture and boy did they make a stamp. 
As well as a teen, barely comprehensible due to his use of 1950s slang, Lady Lewisham is interviewed and said she thinks that teenagers are just "splendid".
"Lady Lewisham", (as she was at the time of filming), was the daughter of novelist Barbara Cartland, and following her, later marriage to Lord Spencer became stepmother to Princess Diana.
Pathé News was a producer of newsreels and documentaries from 1910 to 1970 in the United Kingdom. Its founder, Charles Pathé, was a pioneer of moving pictures in the silent era. The Pathé News archive is known today as British Pathé. Its collection of news film and movies is fully digitised and available online.
For more visit www.britishpathe.com.