SINCE THE FIRST PERMANENT English settlement in Jamestown, countless women with British roots have found a home in America. But that doesn't mean they've forgotten where they came from.
[caption id="ACenturyofServicefortheDBE_img1" align="aligncenter" width="622"]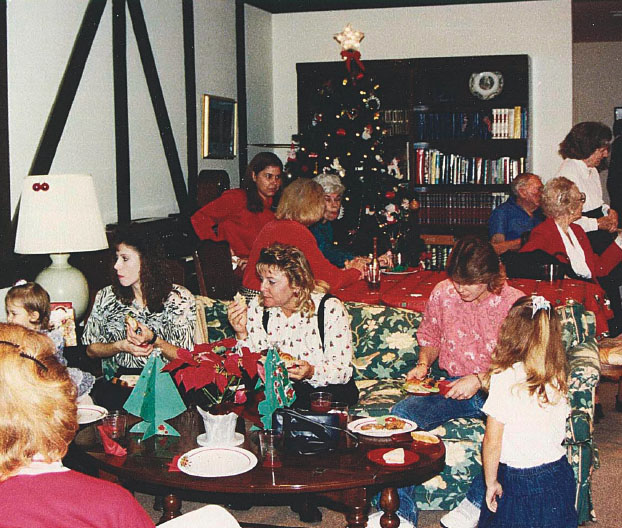 3
[/caption]
Maintaining an affection for that British heritage while being a force for good in the "New World" led Sarah Josephine Langstaff to form an organization of such women to provide volunteer and charity services as they kept their British traditions alive.
This year, the Daughters of the British Empire (DBE) celebrate 100 years of friendship and philanthropy.
Langstaff, born in Canada to English parents, grew up in New Jersey. After her marriage in 1884, she lived in Brooklyn, N.Y. During a visit to Montreal, Langstaff learned of the Imperial Order Daughters of the Empire—originally founded in 1900 to support Canadians headed for South Africa to fight with Empire troops in the Second Boer War.
The charitable nature of the organization and the camaraderie of its members inspired Langstaff to organize women in the United States who had British ties; the "King Edward VII" chapter of what would become the Daughters of the British Empire was formed March 15, 1909 in New York.
Since then, chapters have sprung up in 31 states—76 chapters were formed during World War I, when DBE members produced the largest war relief fund of any British organization in the United States. During World War II, DBE sponsored six ambulances and a mobile kitchen, and aided other relief efforts.
[caption id="ACenturyofServicefortheDBE_img2" align="aligncenter" width="176"]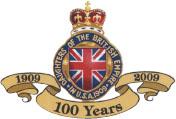 3
Since 1909, the Daughters of the British Empire has been uniting women with British backgrounds in camaraderie and charity. Here members and residents share a Christmas party at Mountbatten House near Houston, one of four homes for the elderly sponsored by the DBE.
[/caption]
Today, local chapters are encouraged to engage in philanthropic activities in their own communities. "In Houston we've bought search and rescue dogs for the police department," said DBE President Joan Gol. The Houston chapter also contributes to the Red Cross, battered women's relief and children's hospice. But the five dogs the chapter has provided police "is something different," she notes. Chapters in the various states choose the local charities they wish to aid.
DBE is also a contributing member of the International Peace Garden Inc., along the North Dakota-Canada border.
The organization's major activity, however, is the maintenance of its four homes for the elderly—one in each of the society's districts.
The first, Victoria House in Ossining, N.Y., originally opened on Staten Island in 1915. Until then, the young organization had assisted elderly British women on a case-by-case basis. Langstaff suggested a home for the aged as a "cohesive philanthropy in which each and all chapters could have a common interest."
Now, DBE also sponsors The British Home in Sierra Madre, Calif., Mountbatten House near Houston and The British Home Community near Chicago. Victoria House provides housing for 49 residents, Mountbatten House has 24 private rooms, and The British Home in California houses 37. The British Home Community—the largest of the facilities—offers 66 apartments for active seniors and 73 assisted-living apartments as well as a number of other services for senior citizens.
DBE chapters raise money for these endeavors with a variety of activities. "A lot of them actually do teas…and they make quite a lot of money that way," Gol said. These teas are often held for various other groups—Gol's chapter sponsored one for a local museum that held an exhibit of the late Princess Diana's clothing.
British-flavored fairs with auctions of Christmas cakes and puddings, and pub nights and bazaars add to DBE coffers. "Bazaars are the biggest things they do," Gol said. Members planned to celebrate their century of service at their annual convention, scheduled for May 14 at the Omni Houston Hotel. Langstaff's grandson and greatgranddaughter plan to attend.
And while the society's activities benefit a host of charitable causes, Gol notes that members also benefit from the friendship and camaraderie their chapters engender.
"It's good—if we can keep going for another hundred years, it will be wonderful," she said. "We're doing this to pay back the country that we live in."
For more information on the society or membership, visit the DBE Web site at www.dbesociety.org.