CDATA[
Layer by Layer
[caption id="ADaytoVisitChester_Feature" align="aligncenter" width="1024"]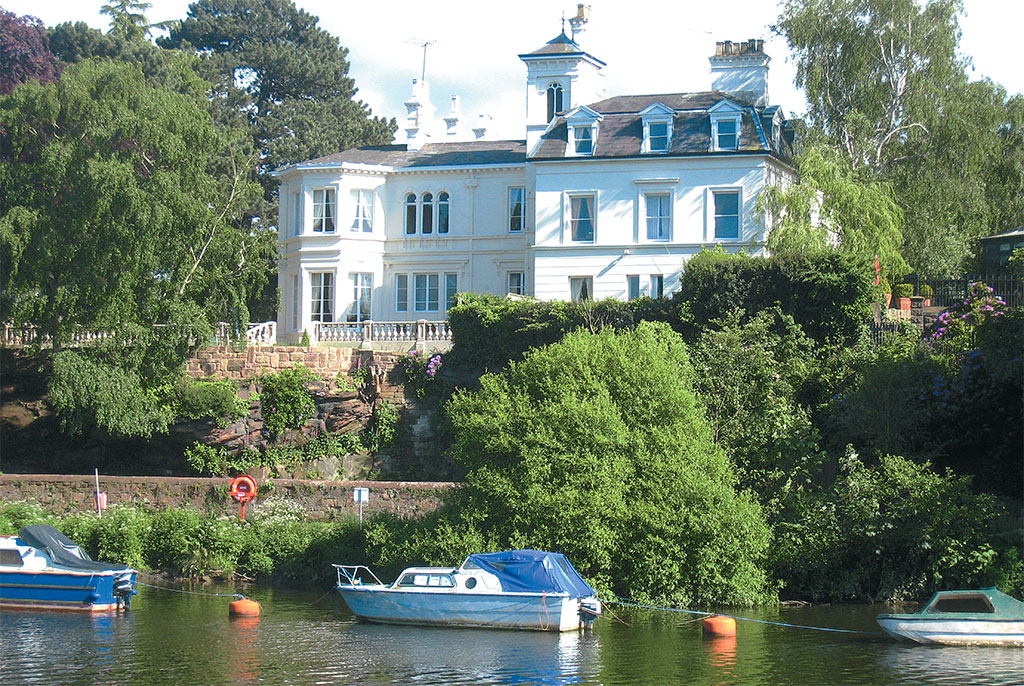 5
A day in Chester might include a few pleasant hours cruising the River Dee, past boating clubs, riverside mansions and the idyllic scenes of town and country.
[/caption]
[caption id="ADaytoVisitChester_img1" align="aligncenter" width="1024"]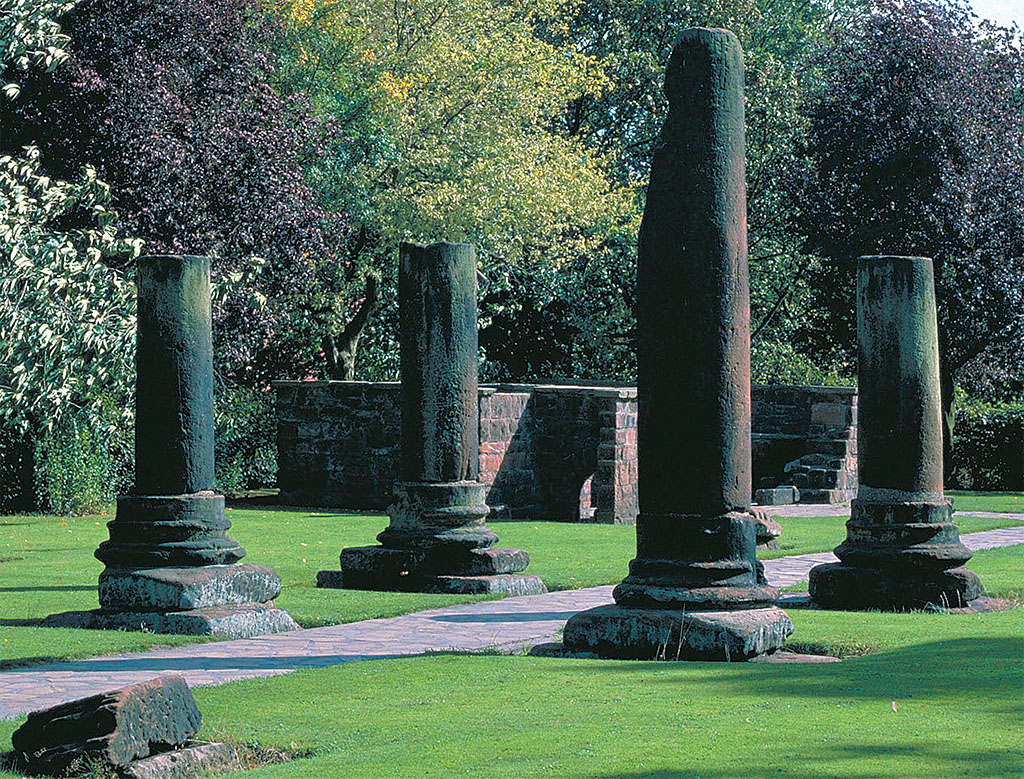 5
Chester's Roman origins as Castra Deva in AD 79 are visible in its ancient city walls and 7,000-seat Roman amphitheatre. Columns and statues from across the city have been gathered in the Roman garden.
[/caption]
CHESTER IS MORE LIKE HEAVEN than any place on earth, according to town crier David Mitchell. "Revelations tells us that heaven is a walled city with four gates which remain permanently open. It has a river running through it and a man calling out in a loud voice and reading from a scroll. Now where else can you find all of those factors in one city?" It's hard to argue with a man with a stentorian voice, wearing tights, holding a scroll and making visitors welcome to this Cheshire city of some 118,000.
Another comparison might be with a rich, delicious cake, made up of many layers of history in Britain's oldest recorded town. Take, for example, the church of St. John the Baptist. It has been successively a Saxon church, then a Norman cathedral, desecrated by Edward VI and then Cromwell's army, and continually rebuilt. Some of the walls were constructed with plundered Roman tombstones now on display in the nave. The exterior is Victorian, the four mighty columns and their bays are pure Norman, as is the crossing, while the clerestory is 13th-century. The adjoining Roman garden is filled with columns and statues found around the town.
Visitors to Chester soon discover the Roman amphitheater there and the waterworks that still function. Then there's the story of Chester's valiant fighting on the wrong side of the Civil War, and its Tudor houses daubed with horsehair and manure, improved by the Victorians who painted them black and white, and then improved again by their 19th- and 20th-century owners who carefully restored them with great attention to authenticity (except for that black-and-white thing). There are gracious Georgian mansions, a 13th-century shopping mall and horses thundering around the Roodee racecourse. They can see the spot where John Wesley preached, as well as the riverbank where witches were rolled to their doom in a barrel. They can take yet another snapshot of the second-most photographed clock in the country, the Eastgate Clock, built to honor Queen Victoria's golden jubilee in 1897.
Chester is easy to explore, either by foot with a town guide, or on the hop-on-hop-off bus that runs daily. It is entirely possible to see the important sights in a day or two, with a little judicious planning.
A good starting point is a walk, either guided or on one's own, around the city walls, the most complete circuit of Roman and medieval town wall's in Britain. Roman Chester was an important legionary fortress called Castra Deva, built in AD 79 to keep a watchful eye on those pesky Welsh just across the border. In those days, the Dee estuary came right up to Chester. Ships from across the Roman Empire brought in slate, lead, wine, figs, pottery and everything else needed to supply the sizable military and civilian population.
Remains of the Roman harbor wall, called one of the most impressive examples of Roman engineering to survive in Britain, still stand, visible from the present wall. Eventually the Dee silted up and the tidal pool became a football field. But when the sport there became too violent, the Roodee took its place in 1539. It is the country's oldest and possibly shortest—opinions differ—racecourse. Race days still bring as many as 20,000 visitors to Chester.
[caption id="ADaytoVisitChester_img2" align="aligncenter" width="642"]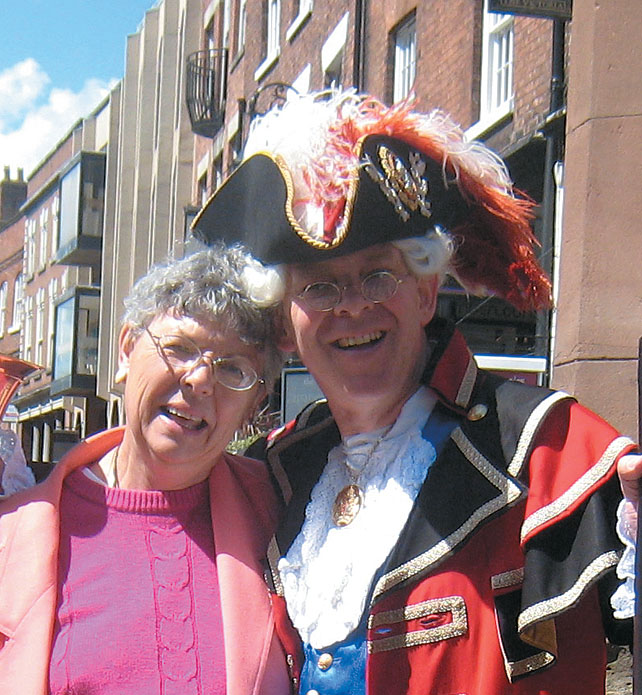 5
[/caption]
Chester is heaven on earth according to author Jean Paschke and Chester's town crier David Mitchell.
Chester's wall survived long after the Roman legions had marched away, around AD 400, and was subsequently improved by the Saxons and their successors. More towers were added. The Lead Shot Tower made ammunition for the Napoleonic Wars. Molten lead drops fell 120 feet into a bucket of cold water, where they became round and hard. Historians still argue about the original purpose, whether defensive or mercantile, of the Water Tower, built in 1322. As the river silted up, the tower was no longer on the water, but it makes a fine vantage point from which to view the river. A steep stairway up adjoining Bonewaldesthorne's Tower leads to a camera obscura trained on the busy town below.
King Charles I, from a vantage point on the wall, allegedly watched his army defeated in the Siege of Chester in 1645, although it is doubtful that he could have seen a battle pitched three miles away. The city stubbornly upheld the king, while the surrounding countryside backed Parliament. Chester was starved into submission and much of it destroyed. It was decimated by plague, then rebuilt.
For more Roman history, visitors can follow a fully equipped soldier and receive a diploma of military service signed by the emperor, or note the shrine to Minerva, the only one of its kind in northern Europe. The Visitors Centre on Vicar's Lane has a well-interpreted tour of Roman Chester, while right outside, a Roman amphitheater that could seat 7,000 is currently being excavated. When a block with iron fittings was discovered in the exact center of the arena, it was presumed to have been a place to tie wild animals or prisoners before dispatching them to the cheers of the crowd. Archaeologists held a Roman-style ceremony to honor those who installed it and those who died there before removing it for study.
[caption id="ADaytoVisitChester_img3" align="aligncenter" width="959"]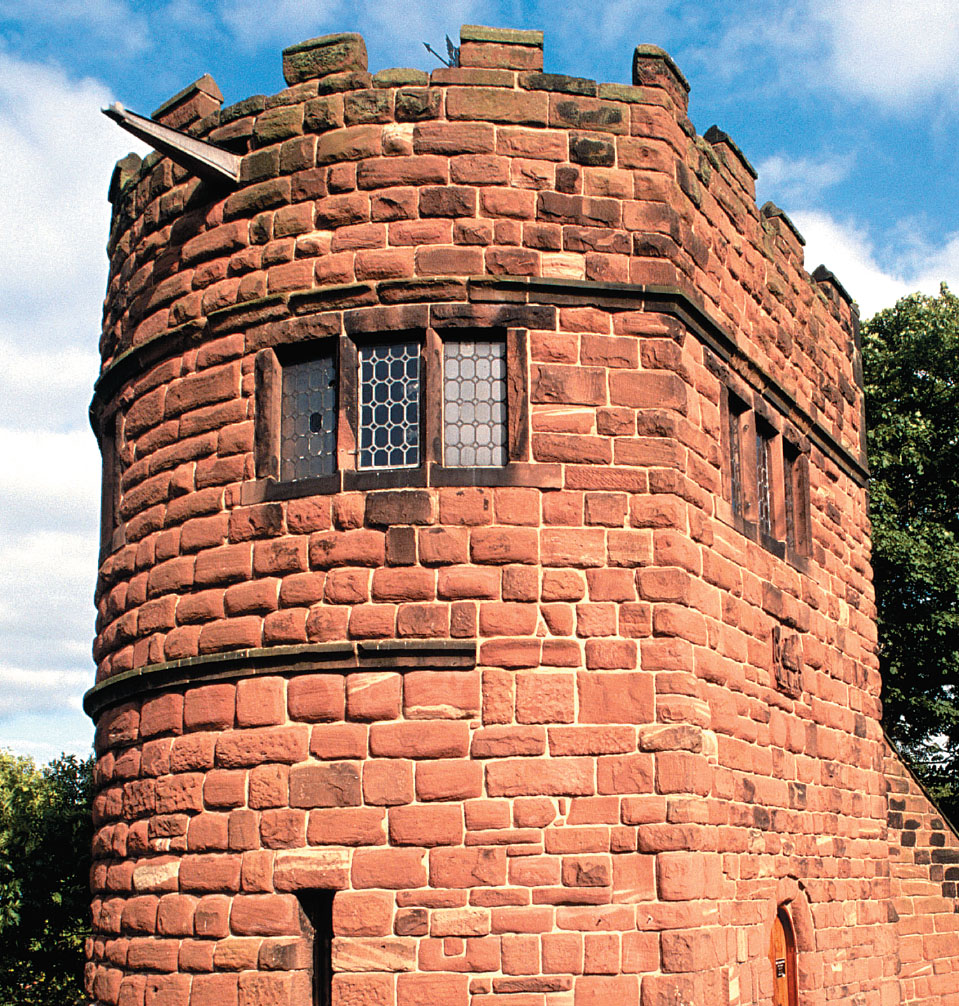 5
While Chester's walls have been extended and rebuilt and towers have been added century by century, the ancient city boasts the most complete circuit of Roman and medieval defensive walls in Britain.
[/caption]
By the 18th century, wars forgotten, Chester was a tourist center. The walls were strengthened, and old gateways were replaced by elegant arches, turning a military encampment into a fashionable promenade. The Duke of Westminster, who owned much of the city and surrounding countryside, had the revolutionary idea of building retirement homes for his workers, equipping them with the first modern plumbing in the city. He also founded the Grosvenor Museum, now guarded by a mighty Roman warrior and complete with natural history, Roman and timeline galleries.
When a bit of retail therapy is called for, or an escape from the rain, head for the first indoor shopping mall, the Rows—covered, two-tiered black-and-white buildings that probably date from the 13th century. Farther afield, Chester Zoo, reachable by train, bus or car, is the largest in the UK, with 600 species of animals. Its apes and rhinos are in enclosures, not cages, and conservation of species is a big part of its mission.
Take a pleasant ride down the River Dee on Lady Diana or Mark Twain, past more of the present Duke of Westminster's domain and the rowing, canoe and kayak clubs that dot this stretch of the Dee. Then perhaps go back to choral evensong in Chester Cathedral, another layer cake of successive building, rebuilding, dissolution, remodeling, and at last, the grand sandstone structure seen today. It contains the only complete ecclesiastical courtroom still in use in England, dating from 1636. The reredos behind St. Oswald's Chapel is a marvelous example of German woodcarving. The choir stalls, the finest in Britain, date from about 1380, and their 48 misericords—ledges on which monks could mercifully lean while they prayed—are fantastically carved. Don't miss the famous "cobweb" Madonna and Child in the north transept, painted on a caterpillar's net. Handel wrote part of Messiah here in 1742, and his original manuscript is sometimes on display.
The whole of Chester history comes to life on a remarkable handmade quilt on display at the visitors entrance of Chester Cathedral. With its depiction of medieval drama, Roman walls, Tudor houses, people in Tshirts and trainers coming out of modern shops, and the cathedral itself, the quilt uniquely sums up the essence of Chester.