Next year is the 200th anniversary of Charles Dickens' birth in the port city of Portsmouth. Sian Ellis celebrates the anniversary with her visit to the historic venue featured a few pages on. The commemorative birthday of Victorian England's beloved novelist and Sian's story inspire this ramble about the part of England Dickens called home.
Day 1 – Dickens' London
Few writers are so identified with a city as Dickens is with the Victorian metropolis he details in his novels. If you are beginning in London, it makes great sense to start your voyage of Dickens discovery with a day getting to know Dickens' London. The place to begin this morning is at the well-known Dickens House Museum at 48 Doughty Street (just take the Piccadilly line to Russell Square).
www.dickensmuseum.com
This is the only one of Dickens' London residences that remains. It provides a wonderful introduction to the writers' life and work in the city.
On the Dickens' trail, you might route to see the Old Curiosity Shop on Portsmouth Street, or take a look at Oliver Twist's Clerkenwall Green (changed somewhat since Oliver's day). This afternoon or evening, you might join one of the Original London Walks acclaimed walking tours of "The London of Charles Dickens."
www.walks.com
Carry the spirit of Dickens into the evening, perhaps, and take dinner at one of Dickens' own favorite restaurants, Rules, in Covent Garden (see "London's Classic Restaurants," September, p. 61).
An easy alternate, though, if you are arriving at Heathrow or Gatwick, is to save a day in Dickens' London until after our road trip to Kent.
Day 2 – To His Rochester Roots
Leave London today for the ancient Kent city of Rochester, site of Dickens' memorable boyhood and scene of many Dickensian adventures, including
Great Expectations
and
Pickwick Papers
. It's not much more than an hour's drive from London—just leave after the morning commute. You might expect to come around the M25 from Heathrow in two hours, and Gatwick in 90 minutes.
[caption id="ADickensCarol_img1" align="aligncenter" width="1024"]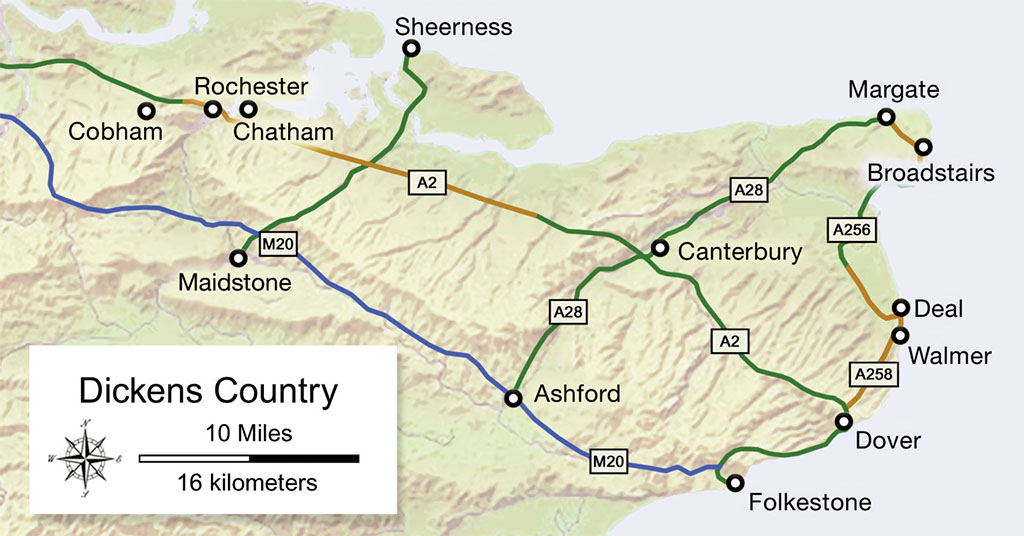 5
[/caption]
Charles Dickens may have been born in Portsmouth, but he thought of Kent's Medway estuary as home. Head for Rochester's High Street, right off the A2, where there is plenty of parking right in back of the street. Dickens allusions and references abound in the shops, cafes and pubs of the High Street. Centrally located is the Tourist Information Centre (TIC), the best starting point for exploring Dickens in Rochester, Chatham and the area. All the Dickens maps of town and region are available. They are a superb resource, too, for exploring the wealth of accommodation options in the neighborhood. Seek out Miss Havesham's Restoration House, but don't miss Rochester Castle, with the most complete Norman Keep in England, and Rochester Cathedral, seat of England's second oldest diocese.
[caption id="ADickensCarol_img2" align="aligncenter" width="626"]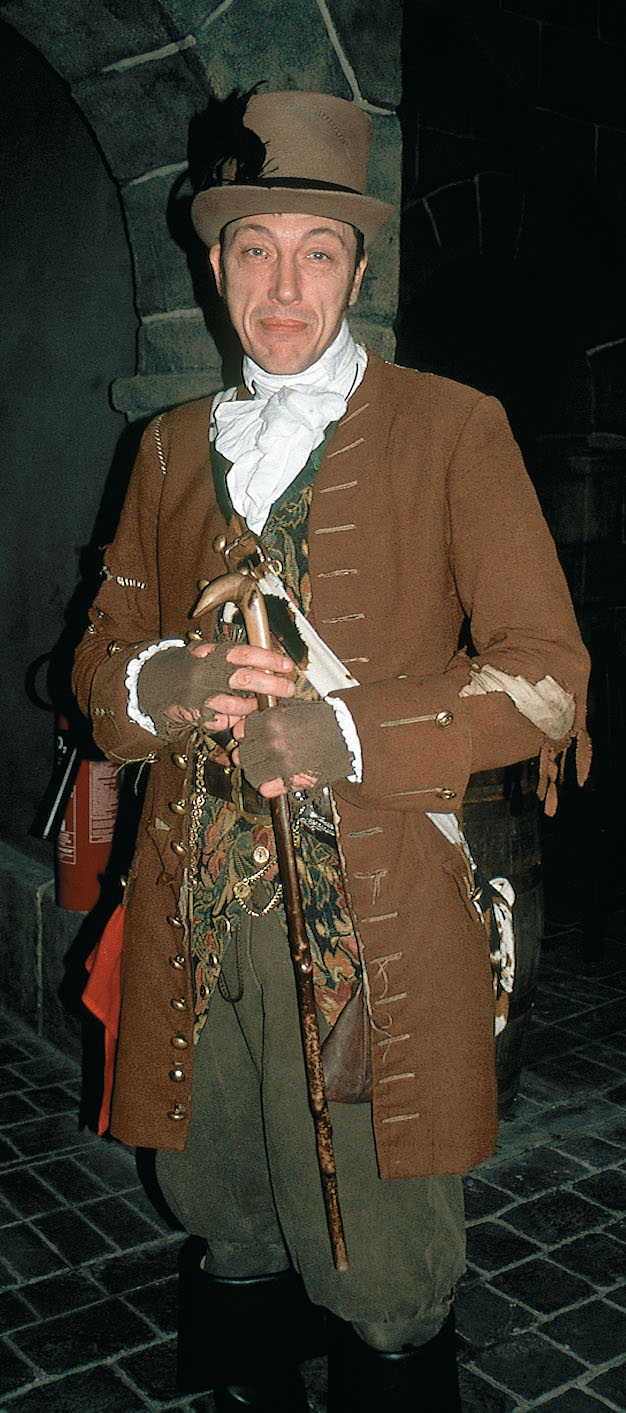 5
Meet a Victorian rat catcher, who might just show you around Dickens World in Chatham.
[/caption]
Day 3 – Gad About the Medway
This morning, you might check out the River Medway estuary that defined Dickens' world as a boy. Pay a call at Chatham Dockyard, where the Royal Navy built its ships-of-the-line. There's also Dickens World at the docks, a Charles Dickens indoor theme park of sorts. It's certainly more entertainment than cultural heritage, but it's fun&madsh;especially if you happen to be traveling with kids of any age.
www.dickensworld.co.uk
Perhaps take an excursion this afternoon to the nearby village of Cobham. Dickens often visited the Leather Bottle Inn, still a great destination pub that cherishes its association with the author. Across the street, St. Mary's Church has one of the largest collections of medieval brasses in the country. Wend your way over the hills to see Gad's Hill, where Dickens returned to make his home after he became the most beloved novelist of his age. It's a girls' school now, but you can catch a peek.
[caption id="ADickensCarol_img3" align="aligncenter" width="629"]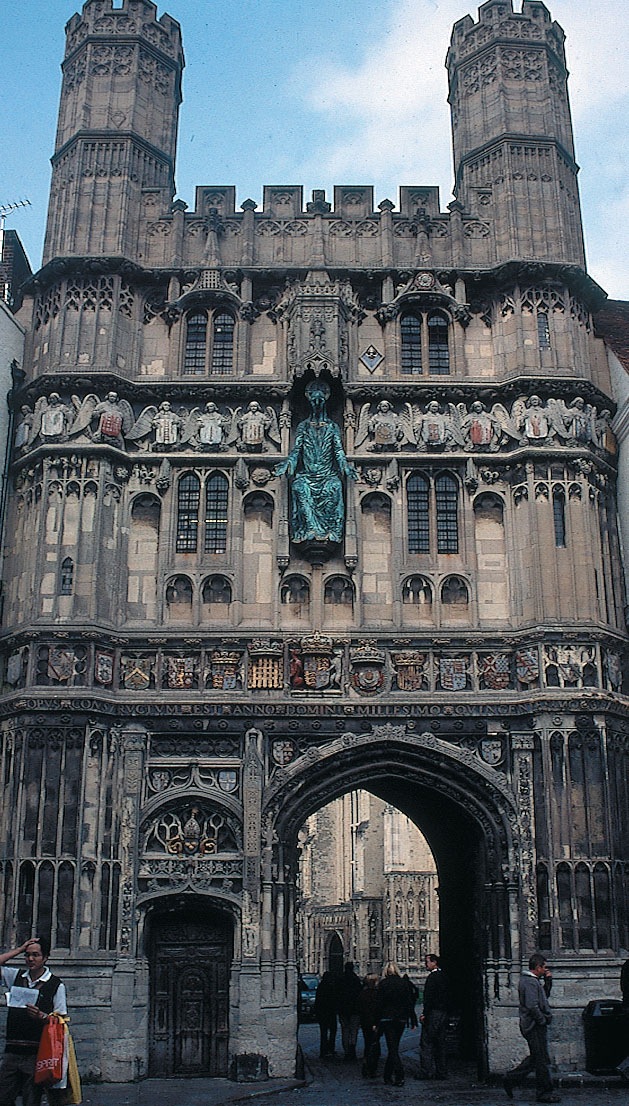 5
From the south gate to Canterbury Cathedral to Rochester's Restoration House
[/caption]
Day 4 – On To Canterbury
It is a short distance and a world away to the medieval cathedral city of Canterbury today. A late morning start will still have you there with morning to spare. The city would be easily recognizable to Dickens, who knew it well and set much of the autobiographical
David Copperfield
here. Take a walking tour of Canterbury, highlighted by majestic Canterbury Cathedral, mother church of the Church of England.
[caption id="ADickensCarol_img4" align="aligncenter" width="1024"]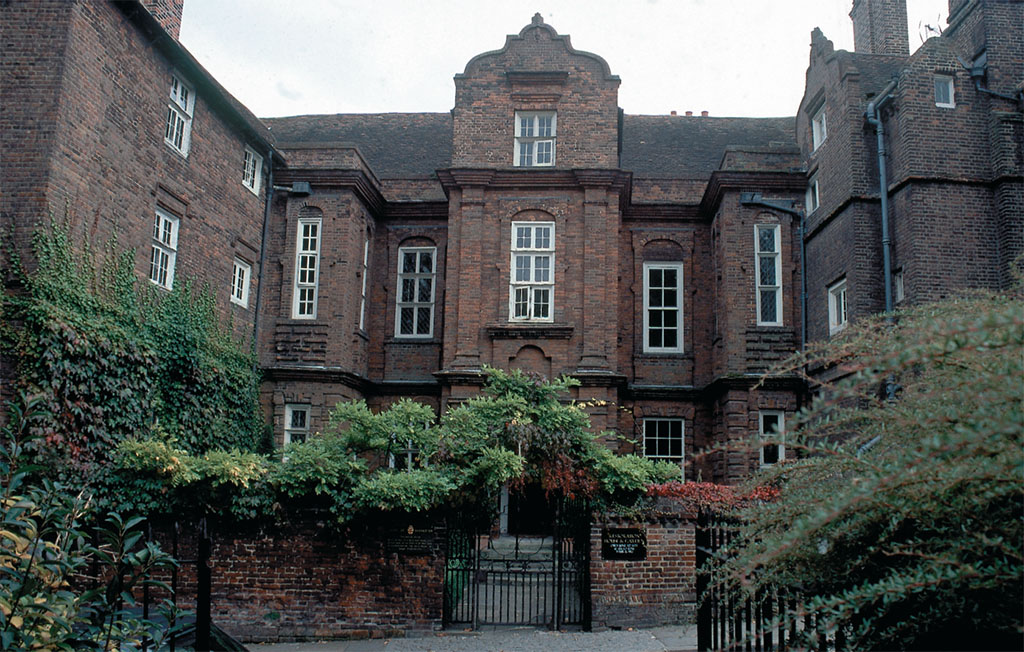 5
there is a wealth of history in Dickens Country.
[/caption]
Canterbury is a popular destination, with a plethora of lodging options. Both the Falcon and the Chaucer hotels offer classic three-star city-center choices. Check www.canterbury.co.uk for a full range of options in city center. The TIC on St. Margaret's St. will proffer street maps and an introduction to all the city has to offer on foot.
As you'll discover, Canterbury is also a wonderful city for dining, with a host of tantalizing choices in the lovely medieval pedestrian precinct.
Day 5 – Canterbury
You'll not have begun to see all of Canterbury and her history. Leave the car parked today; it's all right here in the old city center. Picking up on the Chaucer connection, you might visit The Canterbury Tales, an extraordinary recreation of life in medieval England. The ruins of St. Augustine's Abbey are a good reminder of the roots of Canterbury's role in the English church. Visit the Westgate Tower and its small museum for great views of the cathedral and over the rooftops of the city and then pay a visit to Greyfriars. Shopping in the picturesque, cobbled pedestrian precinct is reckoned excellent, or explore the many scenes of
David Copperfield
. There is always an active calendar of evening theatre, concerts and live music in Canterbury. Evening entertainment is rarely easier or more diverse.
Day 6 – Broadstairs and Dover
Today's excursion takes us up the A 28 to Margate and the Isle of Thanet. Follow the coast road south the few miles to Broad-stairs. Dickens lived in Fort House overlooking Viking Bay, a place long known as Bleak House. It's now a museum to Dickens work. You could circumnavigate Thanet following John Wade's itinerary in our last issue ("The Twin Coasts of Thanet," September, p. 50). Otherwise, follow the famed white cliffs of coastal Kent south on the A258, through Deal and Walmer (visit their waterfront "castles"), to Dover. Still England's principal ferryport to the Continent, Dover bustles with activity. Its pride of place, though, is historic Dover Castle, guarding the coast as it has since Roman times. A time capsule of coastal defense, Dover Castle is one of the great historic visits in England. You might return to Canterbury with time to join choral evensong at the cathedral, or perhaps a bit of shopping. The TIC should have provided several options for local entertainment this evening, if you still have the energy for more than dinner or the pub.
Day 7 – Further Afield
If you are heading to London today, don't leave early. Better to let the commute take its course on the A2 for easier access into the city. After all, there still may be a day in Dickens London waiting. If you're heading to the airport this morning, however, allow plenty of time for morning congestion on the M25. Better still, turn southwest and explore the coast of Kent and East Sussex. It's easy, also, to turn north through the Dartford tunnel into East Anglia for a few days. One never runs out of interesting options for the road.