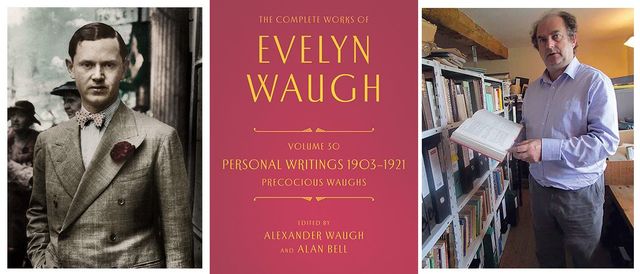 Alexander Waugh on preserving the works of one of the 20th century's greatest writers: His grandfather Evelyn Waugh
T
he author of
Brideshead Revisited
and
A Handful of Dust
is buried in Combe Florey on land sloping down toward a churchyard. A cracked retaining wall holds his grave in place—for now. "At some point, it will crash and the coffin will just spill out and we can all have a gawk," says Alexander Waugh, his grandson. A complicated bureaucratic mess involving the diocese and town council makes repairing the wall, acquiring permission, somehow impossible: "Like a Trollopian farce about village quarrels!"
[caption id="" align="alignleft" width="227"]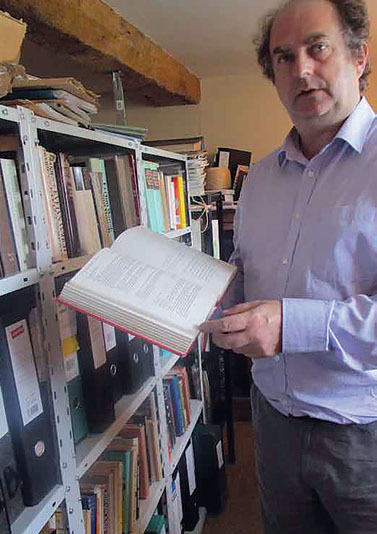 4
Alexander Waugh in his archive room: "[Evelyn] wrote his diaries when he was quite tired at the end of the day, and possibly a bit drunk. When you read his letters, by contrast, they're full of light and sweetness…he's writing in the morning."[/caption]"I'm willing to pay for it if they'd just let me," Alexander fumes. He's already spearheading the
Collected Works of Evelyn Waugh
, with an amazing 43 volumes planned for the series. Yet he'd still like to safeguard the man's grave, as he does his legacy.
The biographer of both the Wittgenstein family (The House of Wittgenstein) and his own (Fathers and Sons), Alexander acts as general editor for the project—just one of his interests. (A leading anti-Stratfordian, he's also passionately determined to prove William Shakespeare did not write those plays. "It's beyond question!" he insists, excitedly showing proof in hidden clues and Elizabethan word games.)
When we visited his home, before any of the books in the series were published, he took us through the archive room, overflowing with Evelyn's papers: "As you can see, thousands and thousands of documents." He leafed though press clippings--"That's war correspondence from his time in Abyssinia"--and plucked out a few letters at random. "Ah, Nancy Mitford!" he said, noticing a special missive, and shared his worries about the possibility of water damage: "Does it feel damp in here to you?" He is considering electronic archiving, just to be safe.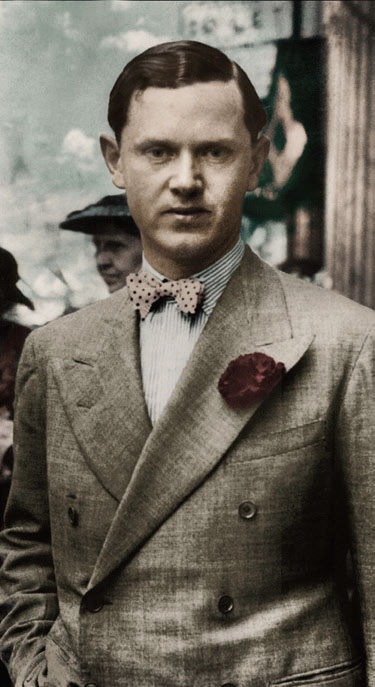 4
"This is a massive work of biography, essentially," according to Alexander. "The letters in order, with the diaries in order, with news stories all collated. Incoming, outgoing. It's fact, fact, fact. Primary source material of Evelyn Waugh, and, to me, that is the greatest biography you can ever get."
Four volumes are now on sale, with a fifth set to be released in the United States this May. "They've been very well received," Alexander tells us, happily but with a deep sigh—still anticipating much more to do. "Don't forget: We're talking about 43 volumes—and four out of 43 is not a great deal." A good grandson's work is never done.
4
Four volumes of
The Complete Works of Evelyn Waugh
(Oxford University Press), including
Personal Writings 1903-1921: Precocious Waughs
, are available now. 
Essays, Articles, and Reviews 1922-1934
goes on sale May 1.