Tips and tidbits for travel and for fun
Ride a Cock Horse To Banbury Cross
[caption id="Anglo-File_img1" align="aligncenter" width="1024"]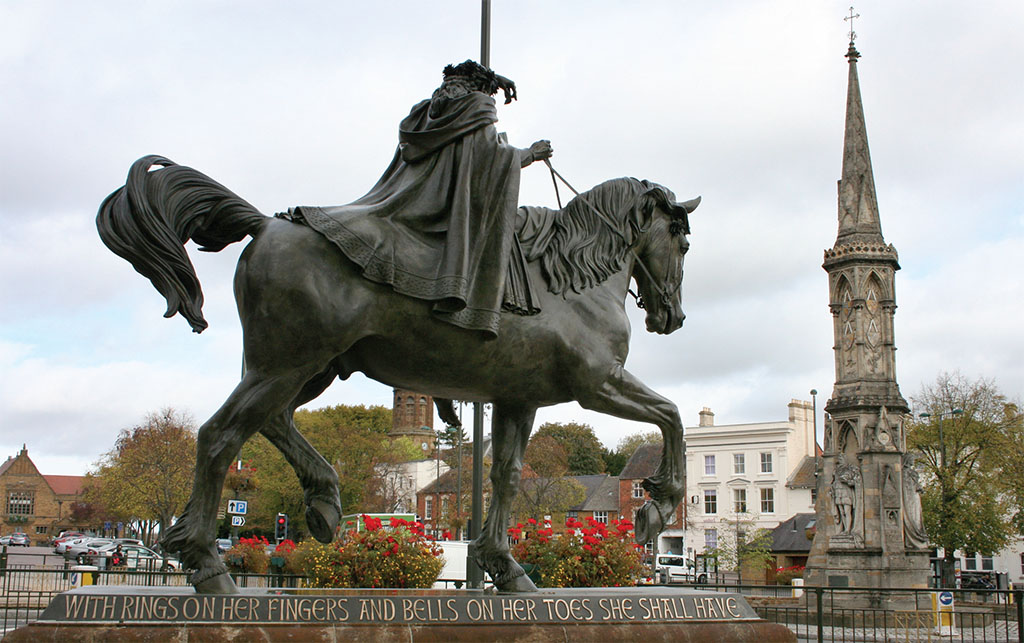 6
A prosperous Oxfordshire market town about 20 miles north of the university city, Banbury dates from Saxon times and still bustles with life today. At a roundabout in the town center stands Banbury Cross (no, not the original). In a small park on one corner is a sculpture paying homage to the famous nursery rhyme that made Banbury a familiar name around the world.
[/caption]
The British Heritage

Puzzler
[caption id="Anglo-File_img2" align="aligncenter" width="661"]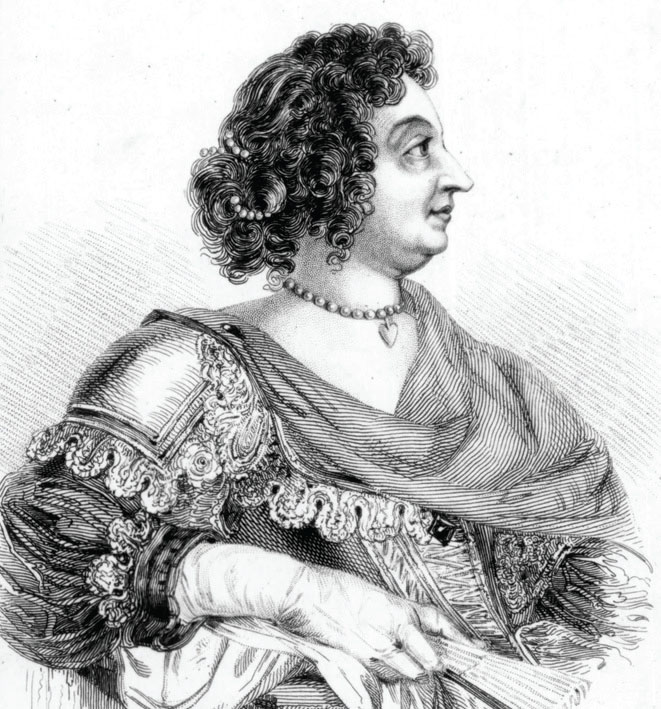 6
[/caption]
Last issue we got personal: "I missed becoming Queen by just a matter of weeks; instead, my son got the crown. It was all settled due to religion more than to my royal grandfather."
The Protestant Electress, Sophia of Hanover, granddaughter of James I, was declared heiress presumptive of Great Britain by Parliament's Act of Settlement of 1701. She died two months before she would have become queen and the crown passed to her son, who ascended as King George I.
Now, let's puzzle this. It was England's last battle featuring opposing mounted knights in full plate armor. The king is dead; long live the king!
Yes, do play the Puzzler with aplomb. Join a cast of many and play the Puzzler. Email your answer to:
[email protected].
All entries are acknowledged.
Sites for the Savvy



[caption id="Anglo-File_img3" align="aligncenter" width="644"]

6

[/caption]

From the British Heritage Post
While on a trip to the UK this past September I quite literally stumbled across Tea and Tattle, which you wrote about in your September 2011 issue, and decided to check it out. For £15 I was treated to the best afternoon tea I have ever experienced in my many trips to England. Looking over the menu was a bit daunting with the choices, so I left it to the server, and in short order was rewarded with a delightful glass of homemade lemonade, followed by a pot of steaming peppermint tea, fresh made sandwich, a scone and then a rather large slice of sponge cake. Needless to say, I returned here several more times before my stay in London was through, and have recommended it to everyone since. Thank you British Heritage for finding these gems—I look forward to trying some more out soon!
Jenny Thomas
St Petersburg, Fla.
Best edition yet!! We've been to so many of the places in the articles, so I was reliving all the trips. From Snowdonia in North Wales to the Lake District, where we spent two weeks in Fall 2010 hiking over 80 miles, to the Breacon Beacons, Devon & Cornwall, Hay-on-Wye for used books browsing every year we go to Wales, Tintern Abbey that we visited our first year overseas in 1994,Westminster and the delicious British Breakfast!! We haven't yet been to Stamford Bridge, hiking on Offa's Dyke or Canterbury, but we've been just about everywhere else in the March pages. So, thank you for reminding us of all the wonderful places we've been in Great Britain!!
Karen Watkins
Lynnwood, Wash.
Dana, I should have written you before this just to thank you for all of the invaluable advice that your magazine has given us! We've been to Wales, England and Scotland a total of three times during the past three years, and British Heritage has been a vital reference, going much deeper than the guidebooks. You aided us in our 2011 trip through the Peak District (July 2010), Bakewell (May 2009), the Vale of Pewsey (Sept. 2009), and other locales. We probably even have you to thank (effusively, in my wife's case) or blame (my sentiments) for Chawton (March 2009) on our 2009 trip. We've been reading the magazine since late 2003, and I spent five years longing for my first trip to the British Isles. Thanks for all of your wonderful help!
Collins Nix Shreveport, La.
Greenwich Gardening
Pennywise

I Have an Allotment!!!
[caption id="Anglo-File_img4" align="aligncenter" width="1024"]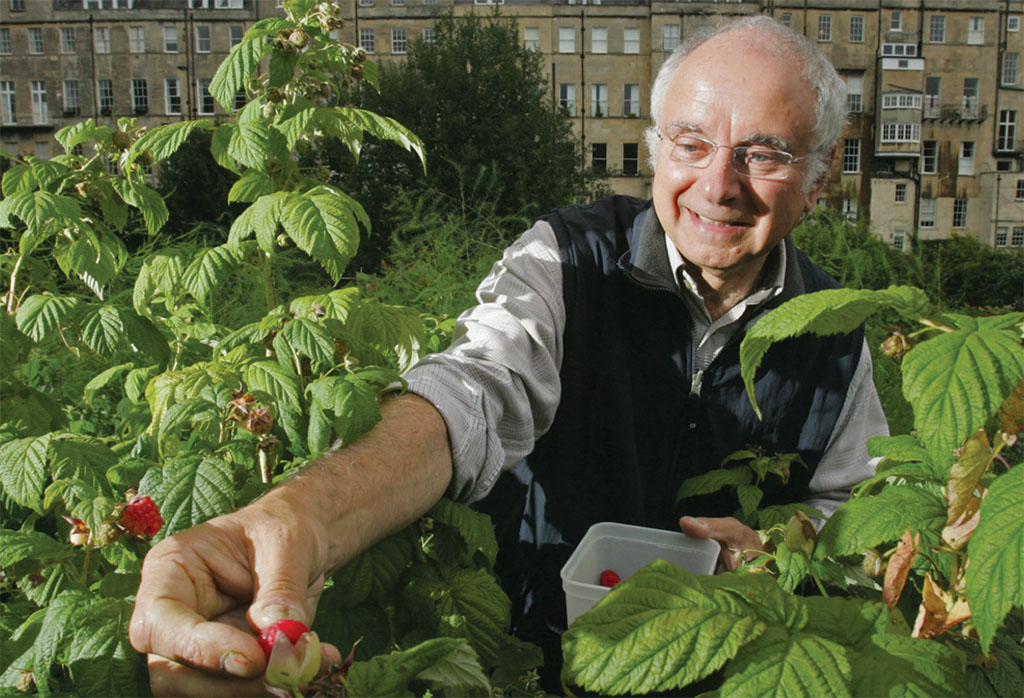 6
The fun part of gardening is always the harvest.
[/caption]
This may not sound so exciting, but in a country where gardens (if folks have them at all in big cities) are tiny, the Great British tradition of allotmenteering is enjoying a massive resurgence. I used to have a 20-rod double-plot (they're measured in a most arcane way—rods and perches) at my last gaff, when it was still a very unfashionable thing to do—they were all abandoned except for old men. I was the youngest by far.
The councils sold off most of them for development. Now they're really fashionable again, and they're almost as highly sought-after as beach huts. I had to give up mine when I moved to Greenwich, but they are at such a premium here they told me I'd wait 11 years on the list. There are 11 plots and no one gives them up until they die. We used to joke that it was the recipe for an Agatha Christie plot, and Tony's suggested I may now need to change my life insurance to cover death by strimmer….
It's only been 8 years' wait, so I'm very lucky. They called me on Friday to say that my plot (which used to be owned by "Old Cyril"who had it for 40 years) was free. I went to survey the weeds on Saturday. It's tiny—just 4 rods—but it's a little piece of heaven to have an allotment again. I just collected my allotment key, after signing a very long contract, which includes my agreeing not to bury dead bees on my plot.
It's five minute's walk from my house, is at the top of a hill looking over London and I adore it, perennial weeds, fox-family-in-the-compost-heap, weird layout and all. You must come and visit. I'll make you a cup of tea on the camping gas stove that I'm not allowed and we can look out over Canary Wharf…
Sandra Lawrence
Coming Up in British Heritage:
[caption id="Anglo-File_img5" align="alignleft" width="236"]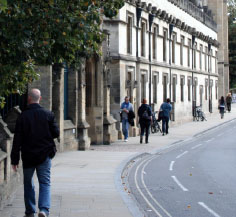 6
There's much to explore in the City of the Dreaming Spires.
[/caption]


Ironbridge: Birthplace of Industry


Shifting Sands of Morecombe Bay


What's So Glorious about the Twelfth?


Go Medieval at Haddon Hall


A Day to Visit Oxford