Tips and tidbits for travel and for fun
Back from our Travels
So what do British Heritage readers bring back from the UK?
PG TIPS AND CADBURY chocolates always find their way back to Texas with Wendy and Russ Wise. In fact, tea and chocolate are among the most popular comestibles on those return flights. Diane Hunt of Burlington, Washington waxes poetic, "Bournville chocolate epitomizes all that is glorious about England … rich, satisfying, steeped in history, so yummy and leaves us wanting more!!"
Pamela Grant of Stafford, Virginia carries back the sweets of her childhood, too, and "Bisto, Oxo cubes and Marmite, all of which I could not live without." She adds wistfully, "If only we could think of a way to bring back good fish and chips."
From Punta Garda, Florida, Elinor Kline favors Earl Grey tea, but saves her enthusiasm for oats: "Porridge! I love the British steel cut and fill every little space with packs of it. That has occasionally caused immigration/customs some concerns, as it is so densely packed and they find it hard to believe that's what is in there."
Tea towels, pickled onions, woolens from Edinburgh Woolen Mill, branston pickle, blackcurrant jam, silver teaspoons and even Camp's chicory syrup all regularly make their way across the pond as well.
Keeping in Touch
[caption id="Anglofile_img1" align="alignright" width="104"]

6
[/caption]
We are always delighted to hear from British Heritage readers—and to occasionally pass along the enthusiasms and travel tips you share. Our posting address is 19300 Promenade Drive, Leesburg, VA 20176. Most folk these days, however, conveniently email us at [email protected]
Sites for the Savvy



[caption id="Anglofile_img2" align="aligncenter" width="1024"]

6

[/caption]

[caption id="Anglofile_img3" align="aligncenter" width="1024"]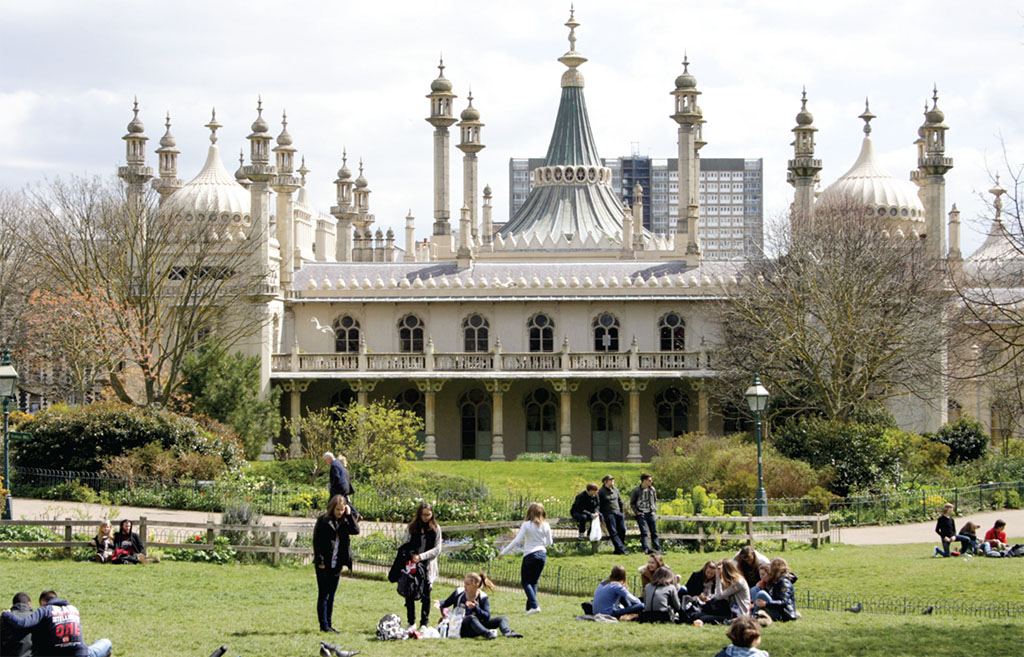 6
[/caption]
The British Heritage

PUZZLER
OUR QUERY LAST ISSUE OFFERED: "This seaside market town is home to both a university and a world-class library. It's also about as far away from a motorway as you can get."
Historic market town and seaside resort, Aberystwyth (population 16,000) lies midway along Wales' western coast. The relatively isolated town is home to Aberystwyth University and the Welsh National Library.
NOW, HERE'S SOMETHING PUZZLING: I was born in York, lived many years in New York before returning home to an Oxford post, and died in Austria. Even as a young man, I had a "school" named for me. Who could I be?
Be a Puzzler player. Email your answer to:
[email protected]
All entries are acknowledged.
[caption id="Anglofile_img4" align="aligncenter" width="231"]

6
[/caption]
Taking the Air
There might be a chill breeze off the water just a few yards away. A bit of sunshine, though, brings lunchtime picnickers to the lawns in front of Brighton's Royal Pavilion&mdesh;undoubtedly nibbling on sushi and pork pies.
[caption id="Anglofile_img5" align="aligncenter" width="1024"]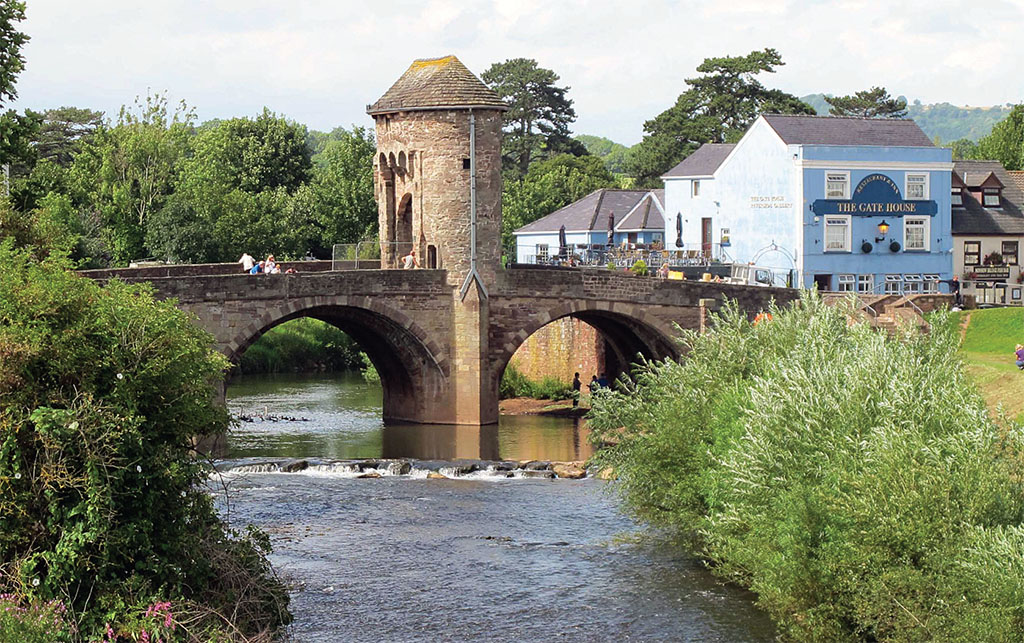 6
[/caption]
Reader Reviews Have Your Say!
YES, WE KNOW WE'RE SUPPOSED
to like novelists such as Charles Dickens, George Eliot and Virginia Wolf. But who do
British Heritage
readers really read? David Lodge or J.K. Rawling, Ivy Compton Burnett, P.G. Wodehouse or John Mortimer? If you have a favorite British novelist or two or three, we would love to hear who sits prominently on your bookshelf. Again, this is an informal, self-selecting poll of
British Heritage
readers. Have your say. Our posting address is 19300 Promenade Drive, Leesburg, VA 20176. Most efficiently, though, email us at
[email protected]
You might note "Reader Review" in the subject line. Yes, indeed, in coming issues, we'll share the contents of our readers' book shelves.
Coming Up in British Heritage:


The Brontes of Haworth


Queen Victoria's Country House


Murder in Charming Midsomer


Our Favorite River Valley


Britain's New Little City


Addicted to Village Fetes