Things to do on this side of the pond
RSC Live: Antony & Cleopatra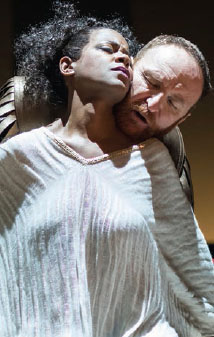 14
A broadcast of this Royal Shakespeare Company production, directed by Iqbal Khan, can be viewed in select American movie theaters throughout the summer starting June 23. Theater critics in the UK have taken special note of Josette Simon's "infinite variety" and "feline grace" as a histrionic Queen of the Nile. "A Cleopatra to die for," declared The Guardian. rsc.org

300 Years of Water Music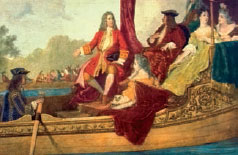 14
Three centuries ago this summer, the inaugural performance of Water Music played at the pleasure of King George I as he watched from his Royal barge. If you can't find a performance near you, at least mark the occasion by playing a recording of Handel's masterpiece for yourself on July 17. If you desire extra authenticity, perhaps listen in the bath and imagine yourself gloating down the Thames.

English Majesty: American Bach Soloists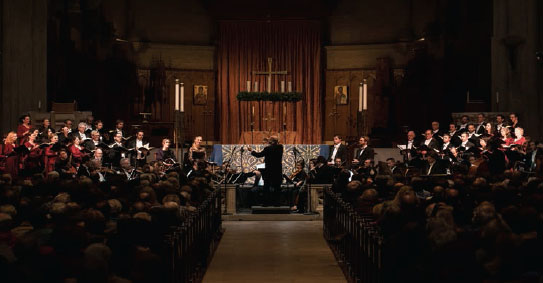 14
This August festival in San Francisco will feature concerts, classes and lectures that "extol the masterful achievements of London's most celebrated Baroque composers." The program includes Purcell's King Arthur, Handel's Water Music and Orpheus in Britannia.
americanbach.org, (415) 621-7900

Their Finest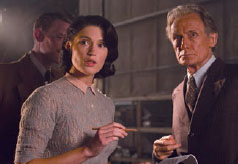 14
British ministry turned to propaganda films during WWII to help ease the country's wartime terrors. Gemma Arterton and Sam Claflin play scriptwriters who work on a film about the Dunkirk rescue as the bombs drop. Bill Nighy, as a vain matinee idol, steals the show, of course.
Their Finest DVD goes on sale July 11

Celebrate Jane Austen
9th Annual Jane Austen Festival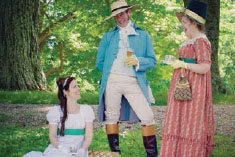 14
Honor the great Jane, gone 200 years this July, at the largest Austen event in North America. Head to Louisville, Kentucky for a Regency style show, Regency Emporium, Four-Course After-noon Tea, a Punch & Judy Show, workshops and even a Grand Ball, because "one cannot have too large a party." July 14–16,
jasnalouisville.com, 502-727-3917

Persuasion: A New Musical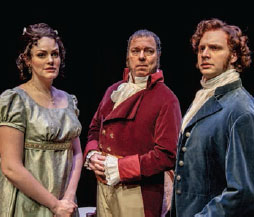 14
If you can't make the festival, commemorate Austen's passing by hearing Anne Elliot sing her regrets at Seattle's Taproot Theatre. Austen's final book about "love, longing and second chances" should pluck every Janeite's heartstrings. July 12–August 19,
taproottheatre.org, 206-781-9707

Jane Austen Weekend 
at The Governor's House in Hyde Park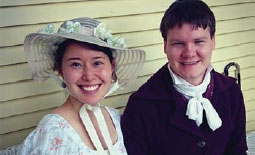 14
I
f you'd rather enjoy a quieter time in the drawing room, perhaps you'd like this literary retreat in Vermont to "slip you quietly back into Regency England in a beautiful old mansion." Like a book club, only you get to dress as a Bennett sister! Bring your needlework and be prepared to discuss the novels.
June 30–July 3
,
onehundredmain.com, 802-888-6888
Yale Center for British Art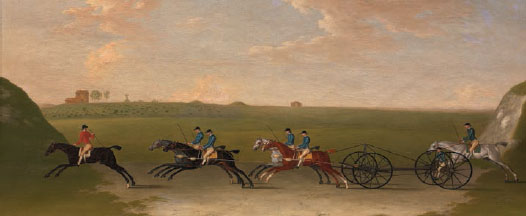 14
One of our favorite institutions is celebrating its 40th year by showing off all the great presents it has gotten from admirers. A Decade of Gifts and Acquisitions will showcase eight works by British modernist Ben Nicholson, a charcoal and graphite study by John Singer Sargent and James Seymour's The Chaise Match Run on Newmarket Heath on Wednesday the 29th of August, 1750 (above) with many, many other works of Brit art.
This exhibition runs until August 13, britishart.yale.edu

Downton Abbey Teas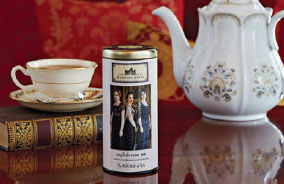 14
Various varieties of Britain's favorite beverage inspired by the show. We suggest Lady Cora's Evening Tea, a caffeine-free blend of chamomile and lemon with orange blossoms, lavender flower and valerian root. If you're very lucky, it'll imbue you with some of the Countess of Grantham's preternatural poise, calm and grace. republicoftea.com


The 62nd Annual Grandfather Mountain Highland Games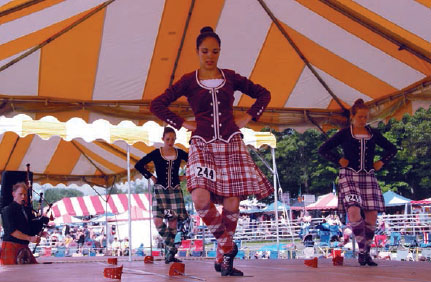 14
"Get ready for blaring bagpipes, astounding athletes and tons of tartans." That's the Scottish trifecta—in Linville, North Carolina! It's one of the largest clan gatherings in the United States, "with well over 100 clans and societies attending," says general manager Thomas Taylor. Tests of strength such as "Turning the Caber," where athletes flip telephone-pole-size logs over, will exhaust even the heartiest Highlander. July 6-9, gmhg.org, 828-733-1333

Sweeney Todd: The Demon Barber of Fleet Street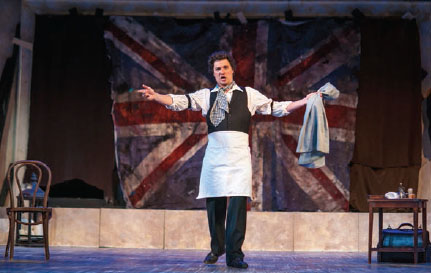 14
Stephen Sondheim's very violent 19th-century beautician has five performances in Pittsburgh this July. He's been in exile for 15 years, and his revenge will be powerfully devastating—and the voices will match.
pittsburghfestivalopera.org, 412-326-9687

Streaming British Entertainment: Acorn TV or BritBox?
Y
es, it truly is a golden age of television! Especially now that lovers of British TV and films have two different video-on-demand, Netflix-type services specifically dedicated to all the shows and movies Anglophiles crave.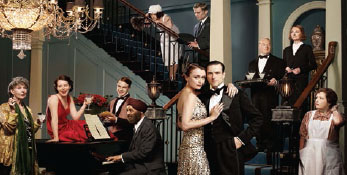 14
New streaming service BritBox, a joint venture between BBC Worldwide and ITV, has some fave programs like Upstairs Downstairs, Silent Witness and Inspector Morse; plus, "timeless comedies" like Blackadder, The Office and Keeping Up Appearances. Viewers addicted to EastEnders and Emmerdale can even click on the "Now" category and watch soaps as soon as 24 hours after their UK broadcast.
britbox.com, $6.99 per month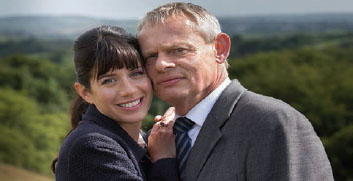 14
Acorn TV, offering you Brit TV since 2011, has amazing shows Anglophiles will love, like Doc Martin, Foyle's War, Midsomer Murders, George Gently, Agatha Christie's Witness for the Prosecution and Detectorists. Plus, they make a point of acquiring hit international offerings from beyond Britain, like A Place to Call Home from Australia and Canada's Murdoch Mysteries.
acorn.tv, $4.99 per month/$49.99 per year
Which one is right for you? Luckily, they both offer free trials to help you make this terribly important decision for your telly.