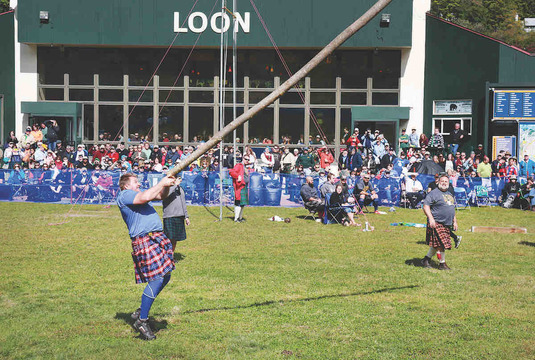 Things to do on this side of the pond
Highland Games
L
ads and lassies, prepare for bagpipes and feats of brute strength! One of Scotland's greatest cultural exports, the games are rooted in a thousand years of history. If the caber toss is too much,
dinna fash
! Just enjoy the whiskey and dancing. Here are three events for aspiring Highlanders this fall:
Celtic Classic Highland Games in Bethlehem, Pennsylvania, September 22,
celticfest.org;
New Hampshire Highland Games in Concord, New Hampshire, September 17,
nhscot.org;
Stone Mountain Highland Games in Atlanta, October 20,
smhg.org
The 2017 Reith Lectures With Hilary Mantel


10
S
tarting with Bertrand Russell back in 1948, the BBC's flagship lecture series has presented one great thinker every year, "to enrich the intellectual and cultural life of the nation." This time, Booker Prize–winning novelist Dame Hilary Mantel (
Wolf Hall, Bringing Up the Bodies
) explores the "aims, ideals, constraints and critiques of historical fiction."
Recorded over the summer, all five talks are now available for download at bbc.co.uk or on iTunes.
Shakespeare in Love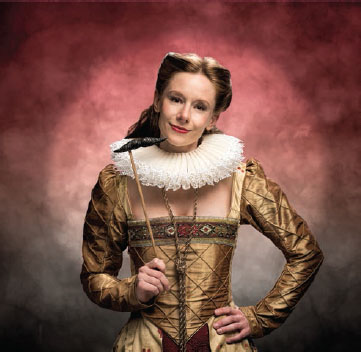 10
A
udiences in Atlanta and Cincinnati will cheer productions of this play, adapted from the 1998 film. A stressed-out Will is cursed with writer's block—until Viola, disguised as a man, auditions for her favorite author. Hilarity and love, in the style of the Bard, ensue. (And why can't this show make it to Broadway?)
alliancetheatre.org
and
cincyplay.com
Goodbye, Christopher Robin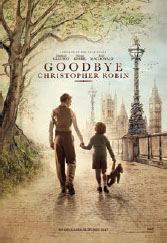 10
T
he true-life story of First World War veteran A. A. Milne (Domhnall Gleeson), creator of
Winnie the Pooh
, and his wife (Margot Robbie) rediscovering happiness through their son and creating some of the most beautiful, wisest children's books of all time.
In theaters starting October 13.
Decline and Fall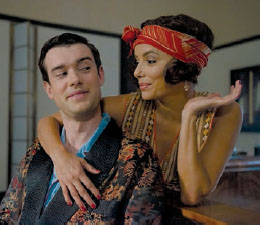 10
Sent down from Oxford for indecent behavior, Paul Pennyfeather (Jack Whitehall) ends up teaching at a mediocre all-boys school in Wales. One of the moms, the Honorable Mrs. Margot Beste-Chetwynde (Eva Longoria) makes staying decent terribly difficult. This adaptation of Evelyn Waugh's classic comic novel is available on DVD on September 12. Acorn.tv

The Illustrated Jane Austen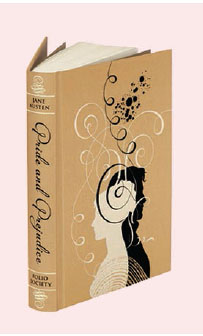 10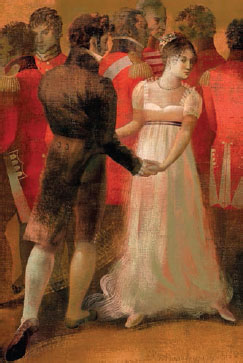 10
"I
declare after all there is no enjoyment like reading!" says Caroline Bingley in
Pride & Prejudice
. (A line soon to be immortalized on the new £10 note this fall.) The only way to possibly make Austen's words even more fun would be the addition of beautiful images. The Folio Society has illustrated four of the great Jane's works thus far: must-haves for all Janeites and Austenites alike.
foliosociety.com
PLAN AHEAD
The 20th Annual New York Tartan Day Parade


10
S
tart making arrangements now to celebrate your Scottish-American heritage in New York City this spring.
The parade itself will be a
braw
time, but there are also events throughout the week that will fill your heart with Scots pride.
For more information, visit nyctartanweek.org.

Downton Abbey: The Exhibition


10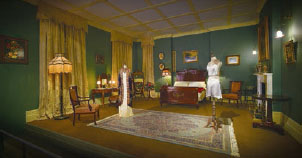 10
W
alk through Lady Mary's bedroom, the great hall and other areas of post-Edwardian-era majesty with this fully immersive, "museum-quality" celebration of our favorite program. All the dresses and furniture are currently on tour in Singapore, but remain composed! The show will be coming to the U.S. in 2018.
downtonexhibition.com