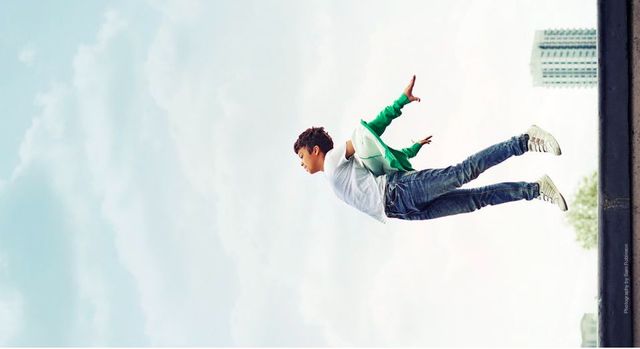 National Theatre Live: Peter Pan
T
he spunky leader of the Lost Boys flies around the Olivier Theatre to chase his shadow in a spirited, vivacious staging of playwright J. M. Barrie's classic. Beamed directly into a theater near you, this co-production with Bristol Old Vic theater includes a shocking goth-punk female version of Captain Hook—because nothing scares little boys more than a woman.
In cinemas June 10.
ntlive.nationaltheatre.org.uk
The Royal Oak Foundation Lectures


10
A
ward-winning historian George Goodwin discusses his latest book, Benjamin
Franklin in London: The British Life of America's Founding Father
. ("A sensitive, moving and finely textured account of Franklin's years in London," says
The Guardian
.) The author will appear in Washington D.C., New York City, Boston and Philadelphia throughout the month of May—and BHT readers can attend his talks at a reduced price!
Visit
royal-oak.org/lectures
or call 212- 480-2889, ×. 201 and use the code 17SBHT for the discount.
In the Footsteps of John Muir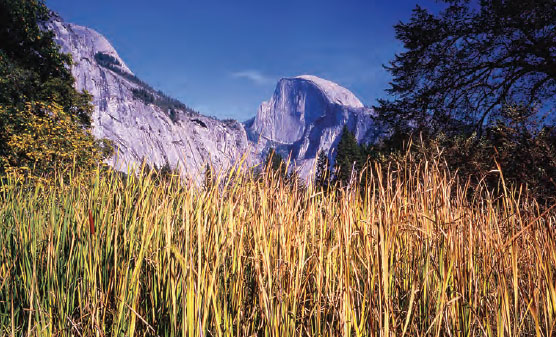 10
A
n exhibition by Scottish photographer Ken Paterson in association with The American Scottish Foundation this June. A selection of images will be paired with historic objects at the John Muir National Historic Site in Martinez, California—once the home of the great Scottish-American conservationist. View the beauty of the natural world, from Scotland's Dunbar to Yosemite, that inspired the "father of the national parks" and founder of The Sierra Club.
Go to
nps.gov/jomu
or call (925) 228-8860.
King Arthur: Legend of the Sword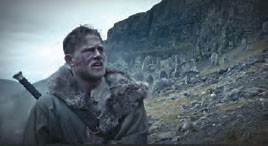 10
F
ans of the Arthurian legend will be either thrilled or annoyed: Brit filmmaker Guy Ritchie is unleashing—or, perhaps, unsheathing—the Excalibur myth as a loud, big-budget action-adventure summer blockbuster. Charlie Hunnam (Sons of Anarchy) stars as a street savvy Arthur "from the back alleys of Londonium" with Jude Law as the evil tyrant Vortigern.
Opens nationwide May 12.
Open House Day at the British Embassy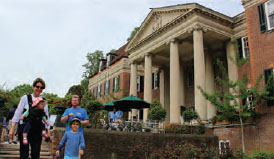 10
A
rrive early for the 10th annual open house at the D.C.-based embassy on May 13. Last year's event brought them almost 10,000 visitors. Guest will go inside for "an interactive and family-friendly bazaar celebrating the best of British culture, creativity, business and innovation." Expect food, drink, Shakespearian players and songs from the embassy's own choir.
facebook.com/ukinusa
The Jacksonville Symphony: Sgt. Pepper's 50th Anniversary Celebration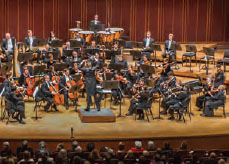 10
F
loridians and tourists in Jacksonville can hear all their Fab Four favorites like "Lovely Rita," "When I'm 64" and "Getting Better" on May 12 and 13. The album that changed rock music forever sounds even better when it's covered by a world-class symphony orchestra on its half-century birthday
.

jaxsymphony.org

;

904-354-5547
Thomas Annan: Photographer of Glasgow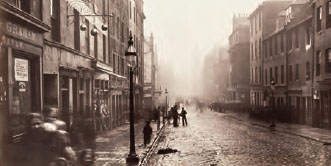 10
T
he Scottish artist is best known for sympathetically capturing the lives of those living in Glasgow's slums. Annan's haunting pictures of tenements on the verge of demolition are considered precursors of the documentary tradition in photography. Opens May 23 at
The Getty Center.
getty.edu

;

(310) 440-7300
Mary Poppins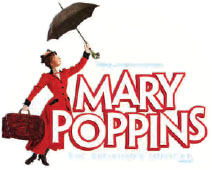 10
I
f you care for a "supercalifra-gilisticexpialidocious musical adventure," head to the Paper Mill Playhouse in Millburn, New Jersey. Since this musical is based on both the stories by P. L. Travers and the beloved 1964 Disney film—and has a book written by librettist Julian Fellowes—it's certain to be practically perfect in every way! May 24—June 25;
papermill.org
;
973-376-4343
The Secret Garden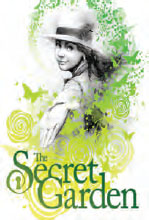 10
L
ittle Mary Lennox, orphaned by cholera and sent to Uncle Archibald's in Yorkshire, somehow brings a dead garden back to life—and it's even more magical when she does it all while singing! The musical theater adaptation of Frances Hodgson Burnett's universally beloved children's novel will run at The Denver Center for the Performing Arts until May 28.
denvercenter.org
;
800-641-1222
Yale Center for British Art: The British Castle—A Symbol in Stone
[caption id="" align="alignleft" width="263"]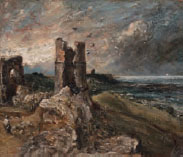 10
John Constable, Sketch of Hadleigh Castle, 1828—29, oil on millboard, Yale Center for British Art[/caption]
Does anything represent Britain better than a mighty castle? This exhibition—running throughout May and June in New Haven, Connecticut—examines the history, architecture and symbolism of the castle, "both real and imagined," in British art from the 17th century to the present. With depictions of castles like Windsor, Corfe and Dover by artists Richard Wilson, John Constable, Henry Pether and more.
britishart.yale.edu; 877-274-8278