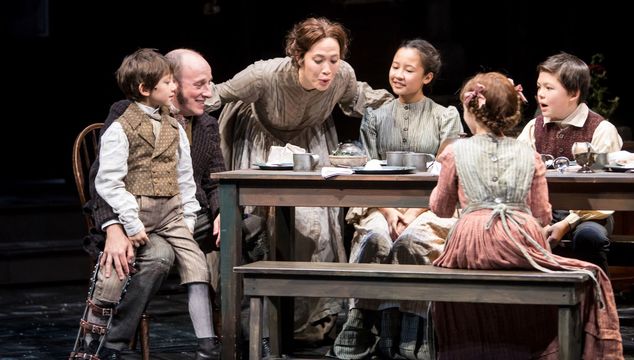 Things to do on this side of the pond
A Christmas Carol
Y
ou can rediscover the magic of the holiday with Ebenezer and his visitations as theaters across the country will perform the stage adaptation of Charles Dickens' beloved novella. We suggest checking out all those Past, Present and Future ghosts at Minneapolis' Guthrie Theater, Chicago's Goodman or Ford's Theater in Washington, D.C.
guthrietheater.org
,
goodmantheatre.org
,
fords.org
The Poldark Cookery Book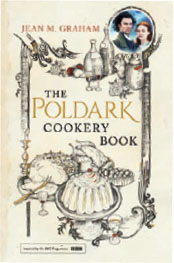 11
S
pend the holidays eating partridge pie and mutton steaks—just like Ross and Demelza for Christmas at Trenwith in 1787! Written by Winston Graham's wife, this well-researched cookbook is back in print with all the 18th-century meals that appear in the novels.
On sale December 1, 2017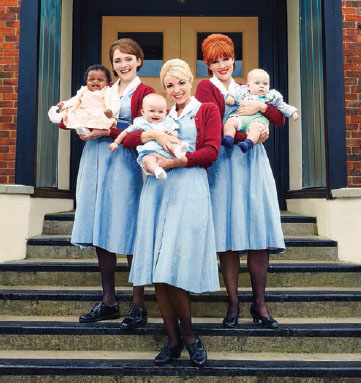 11
Call the Midwife: Christmas Special
I
t's 1962 and the midwives are living through London's coldest winter in 300 years! Though the whole country has been brought to a standstill, even the worst snow-storm can't stop everything. Expect the residents of Nonnatus House to deliver at least one Christmas miracle.
Call the Midwife's Christmas Special
airs December on PBS. The show's seventh season will premiere this spring.
pbs.org/call-the-midwife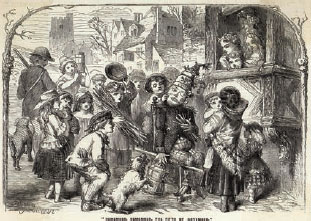 11
Guy Fawkes Day
J
ust because we don't celebrate the holiday in the U.S., doesn't mean you can't "remember, remember" the Gunpowder Plot on November 5. Commemorate it by burning a tiny effigy of one of King James' would-be assassins!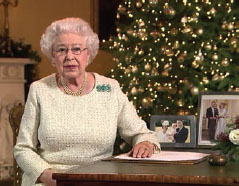 11
Her Majesty's Most Gracious Speech
Q
ueen Elizabeth II has been addressing the Commonwealth at Christ-mastime since 1952—offering well wishes and commenting on the past year's events. Last time, Her Majesty asked that her subjects "take a deep breath" to face the "world's big problems." Considering the state of things, be prepared to inhale! To watch The Royal Christmas Message on December 25, visit the
Royal YouTube Channel or
bbc.co.uk
.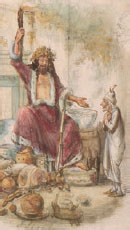 11
Charles Dickens and the Spirit of Christmas
G
od bless us, every one—but maybe especially Charles Dickens! The Morgan Library and Museum in New York City will display all five manuscripts of the Christmas books to explore the "genesis, composition, publication and reception of
A Christmas Carol
"—and the impact it all had on the author's life.
November 3, 2017, through January 14, 2018
themorgan.org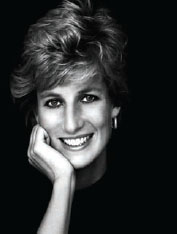 11
Oxford Biographies
T
hese surprisingly entertaining pod-casts from the Oxford Dictionary of National Biography condense the lives of great Britons into chunks of easy listening. For one of the longer entries, click on the 27-minute ep about Diana: "And like many teenage girls in the 1970s, [she] developed a crush on Charles, Prince of Wales." Search "Oxford Biographies" on iTunes or go to
soundcloud.com/odnb
Murder on the Orient Express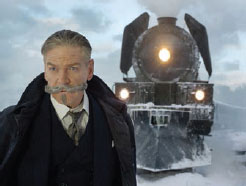 11
Sir Kenneth Branagh both directs this adaptation of the classic whodunit and stars as Agatha Christie's most famous sleuth. Also on board: Dame Judi Dench, Michelle Pfeiffer, Derek Jacobi and Johnny Depp as the unlucky American whose mysterious murder Hercule Poirot must solve. Opens November 10.

Plan Ahead:


11

11
Harry Potter and the Cursed Child
I
f you've ever wondered what happened to "the Boy Who Lived" after Hogwarts, catch him as a stressed, overworked adult on Broadway this spring. Grown-up Harry, Hermione and Ron—and their kids!—have already won nine Olivier awards, so apparate yourself to the Lyric Theater quickly because tickets will disappear like magic. Performances begin in March; opening night is set for April 22.
harrypottertheplay.com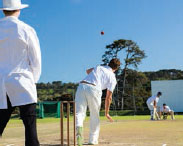 11
The 2019 Cricket World Cup
T
he next ICC Cricket World Cup competition will be hosted by England and Wales during the summer of 2019, so time your trip that summer to catch a match of the very English sport beloved in every single former colony (except ours). To find out more, go to
icc-cricket.com