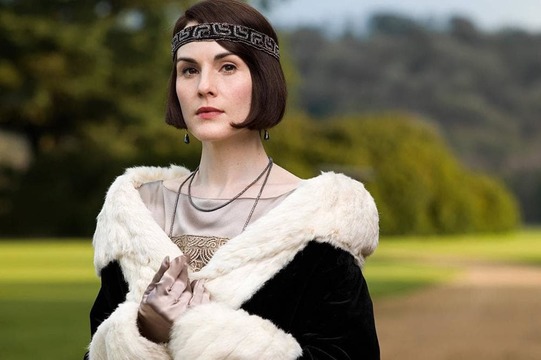 Sure the storylines kept us hooked, but the costume design for Downton Abbey was part of the reason it captured our attention quite so much. So, what can we expect from the movie on the fashion front?
The first Downton Abbey movie is set to released later this year, and while we know roughly what we can expect from the storyline, what can we expect from the fashion? The film is set 1927, so all costumes will need to reflect the changing trends of the time. 
Read more: What do expect from the Downton Abbey movie
Emmy-nominated costume designer Anna Robbins, who joined the show from Season 5 has shed some light on what we can expect and what character she loved dressing the most. 
"Downton Abbey was already a phenomenon when I began," she tells Vogue, before taking the stage at Christie's for a Q&A discussion about female leaders in the arts. "There were nearly 30 regular cast members to dress. My job was to recreate the trends that epitomised the 1920s – adapting them to fit each character's personality."
Dressing the characters for the movie
"I had to present quite an edited view of the characters' wardrobes – while still touching on all of the fashion highlights from 1927, where appropriate," Robbins says. "That was actually the year that hemlines were shortest, but given the events of the film, it would have been inappropriate to have knees on display! I did get to play around with quite a few more tiaras though thanks to our newly married characters. 
"Of course, I had to be aware of the script requirements as well," she explains. "If there's a scene in which Lady Mary is being dressed by her maid Anna, she has to be able to get in and out of her clothes elegantly without ruining the moment." This attention to detail extended to the downstairs characters as well. Even the footmen's livery included buttons stamped with the Grantham family's coat of arms.
Read more: Q&A with Downton creator Julian Fellowes
Favourite fashion moments from Downton Abbey
Lady Edith Crawley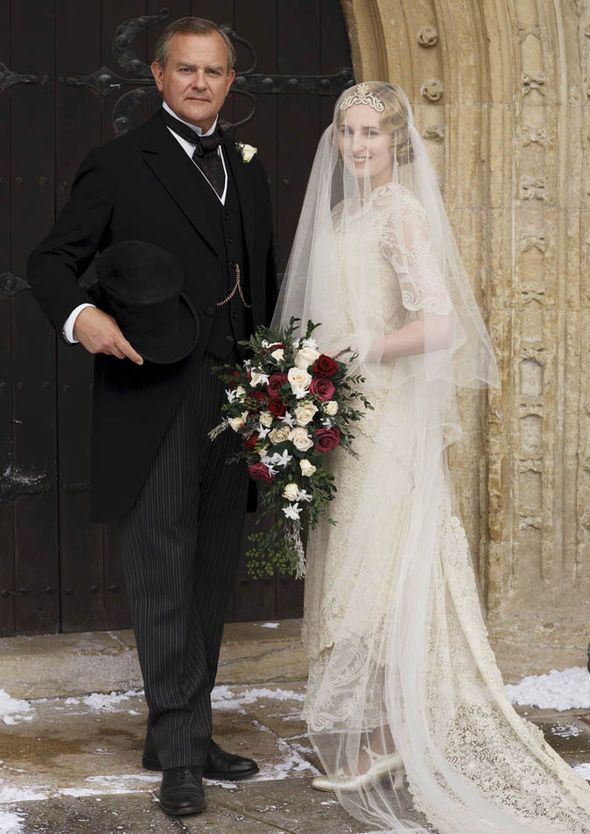 4
Lady Edith's (played by Laura Carmichael) storyline was incredibly turbulent when I first started working on Downton Abbey in Season 5. She was never going to express herself through fashion when her life was so difficult, so I dressed her mainly in autumnal colours and more staid pieces. Then, the final series began, and she was thrust into this literary world with the Bloomsbury set. As soon as she took the job as a magazine editor, she blossomed as a character, and I moved her towards a spring palette – gradually lightening and brightening her looks, having fun with prints, and incorporating dramatic necklines. Edith's wedding dress is also one of my favourite pieces that I created for the series. I bought an original 1920s train in Brussels lace - then spent nine months acquiring more and more fabric to match it and build out a dress around it.
Read more: The real lady of Downton Abbey
Lady Mary Crawley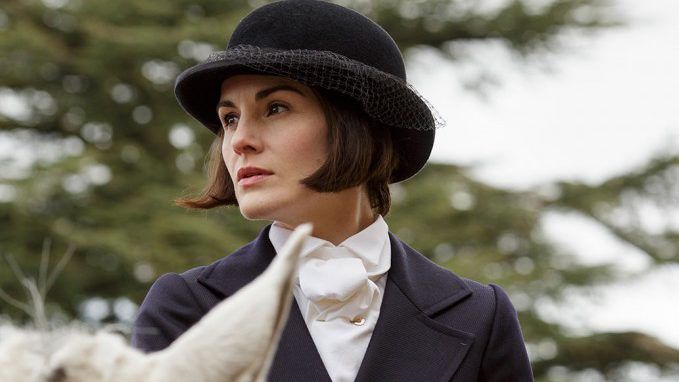 4
I designed a lot of clothes from scratch for Lady Mary (played by Michelle Dockery) because I could never find pieces that matched my vision of her. Her wardrobe is quite linear and androgynous. I studied lots of fashion plates and men's tailoring from the period, which inspired some of the more structured outfits she wears when she's running the "estate". She's a girl in a man's world, but she's doing it her way. Her colour scheme tends to be quite bold – deep burgundies and navy blues that would never suit the other characters. In many ways, her style is the opposite of Lady Rose (Lily James). A lot of the dresses that Lily wore were originals that I customised to fit her. She really suited a palette of delicate blues and peaches with lots of floral beading and embroidery.
Read more: Watch the Downton Abbey trailer
Violet Crawley, Dowager Countess of Grantham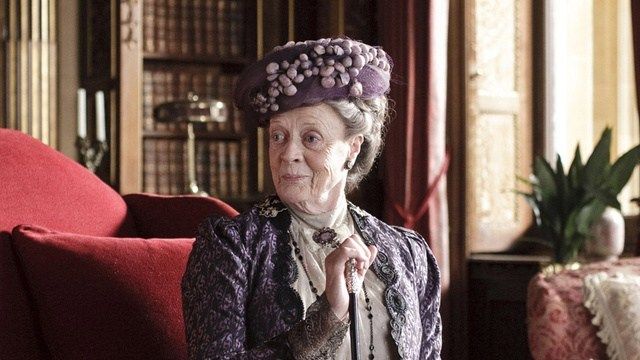 4
Lady Violet (played by Maggie Smith) will be corseted until the end of time. She's always going to have an Edwardian silhouette. The simple way that I updated her wardrobe was by changing the fabrics. She would have had clothes made for her fairly regularly, and the textures and prints are quite different now than in 1912, when the series began. The textiles, in particular, have gone from art nouveau to art deco. We've even included nods to Egyptology in her dresses [a wildly popular style in the mid-1920s after Tutankhamun's tomb was discovered].