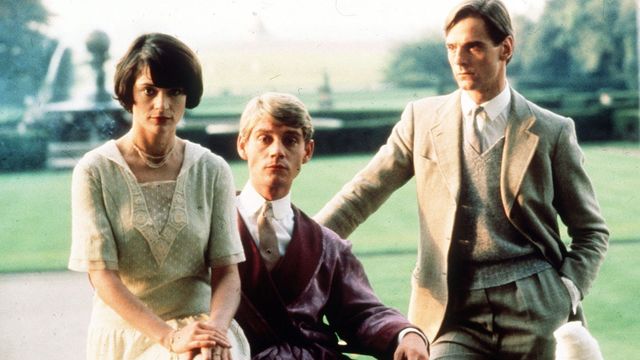 Lights, camera, action at places we love to recognize from the small and silver screens. 
American and Canadian visitors to Britain are usually never quite as interested in film sites as British tourism folks seem to expect. Even King's Cross Station, though, had come up with a Platform 9 3/4 for Harry Potter fans. For classic film buffs, however, Britain hardly lacks memorable film locations. Here is a great selection of recognizable locations from some of our favorite films.
Castle Howard, Yorkshire
Brideshead Revisited put Castle Howard on the map. The Yorkshire estate is a wonderful visit, virtually unchanged since the filming of Evelyn Waugh's classic there in 1980. You can easily see Charles and Sebastian cavorting in its palatial interior or rowing on the lake. It's an easy drive, or bus ride, east from York.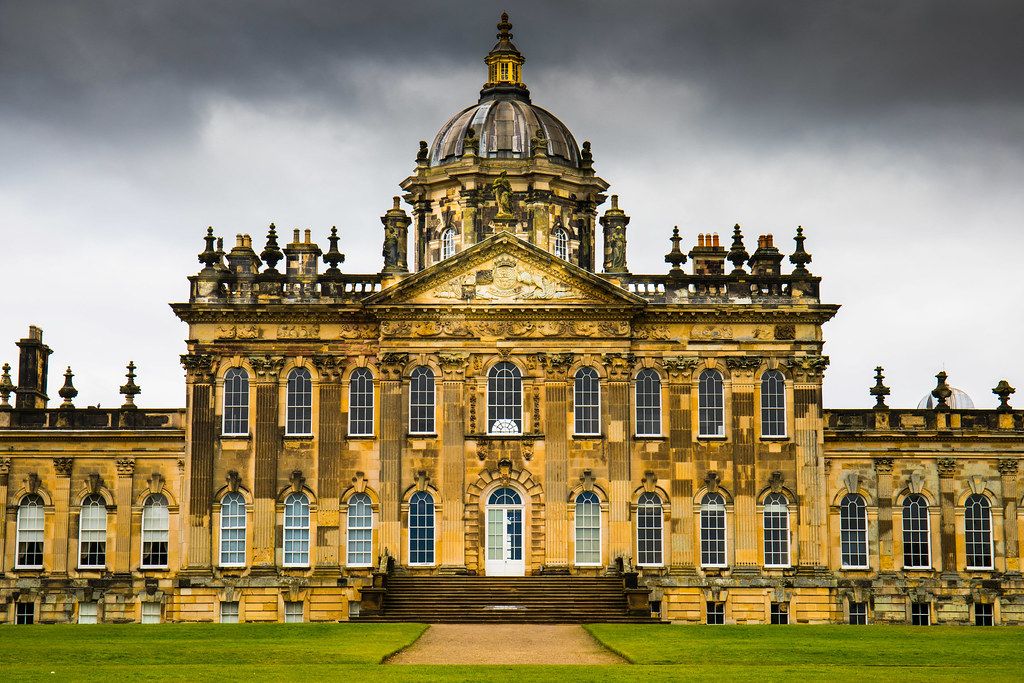 10
Highclere Castle, Hampshire
The phenomenal popularity of Downton Abbey has immeasurably raised the profile of Highclere Castle, home to the 7th Earl of Caernarvon. The stately home is an easy drive 60 miles west of London on the M4 near Newbury. Try to arrive early to avoid the crowds that Highclere draws these days.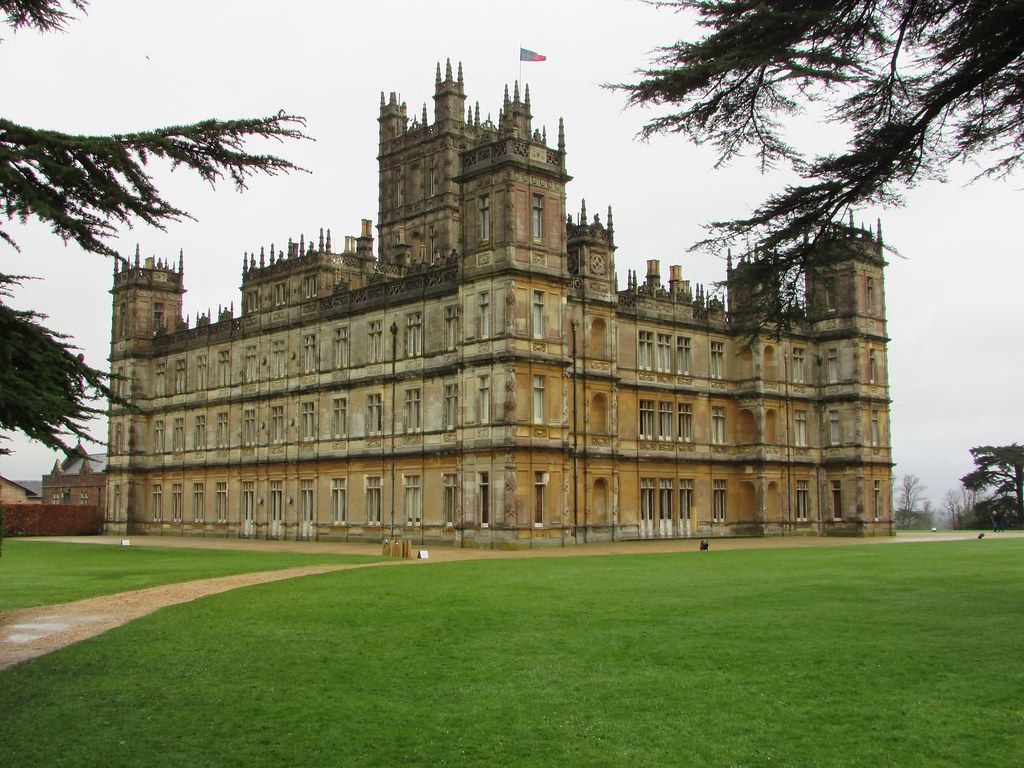 10
Castle Combe, Wiltshire
Long termed "the prettiest village in England," Castle Combe just might be. The southern Cotswold village near Chippenham has been a film set many times, perhaps most famously with Rex Harrison in Doctor Doolittle (1966). The village draws visitors who recognize the limestone cottages and 14th-century market cross.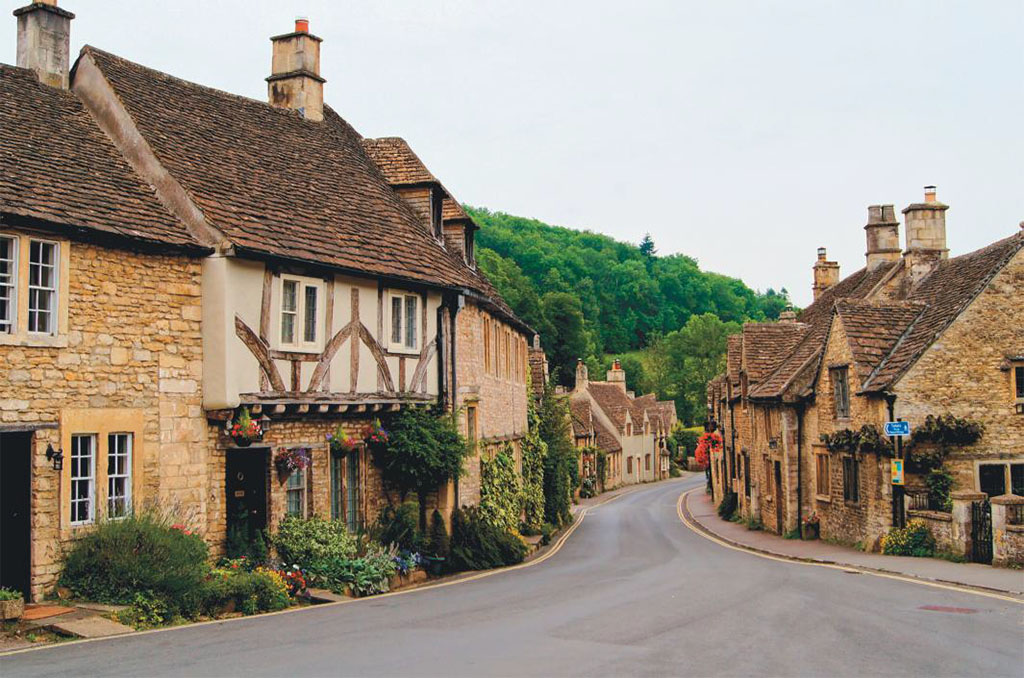 10
Pennan, Aberdeenshire
Tucked under the cliffs on the north Aberdeenshire coast, Pennan is the unforgettable tiny harbor still recognizable as the film setting of Local Hero. The iconic red telephone box still sits on the quay - one of the most popular public phone boxes in Britain. Stop in to the Pennan inn where the walls are filled with memorabilia.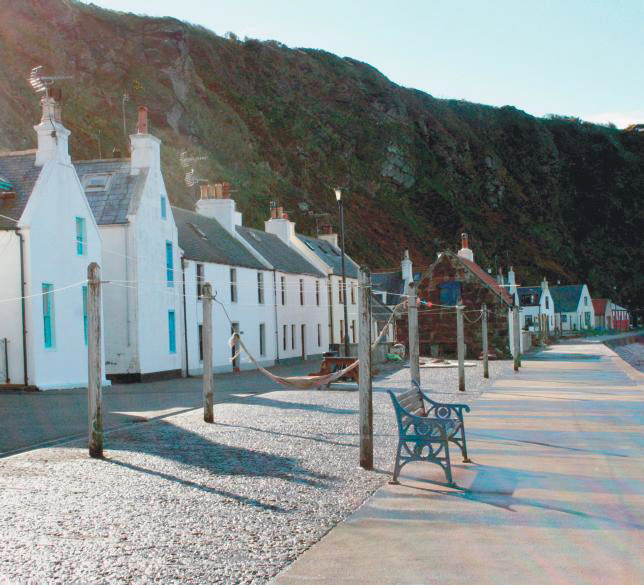 10
Lyme Regis, Dorset
Meryl Streep was at her most dramatic walking the Cobb at Lyme Regis in The French Lieutenant's Woman. Jane Austen's Persuasion was set here as well. The friendly, small harbor town is the epicenter of Dorset's Jurassic Coast World Heritage Site that stretches from Sidmouth to Weymouth.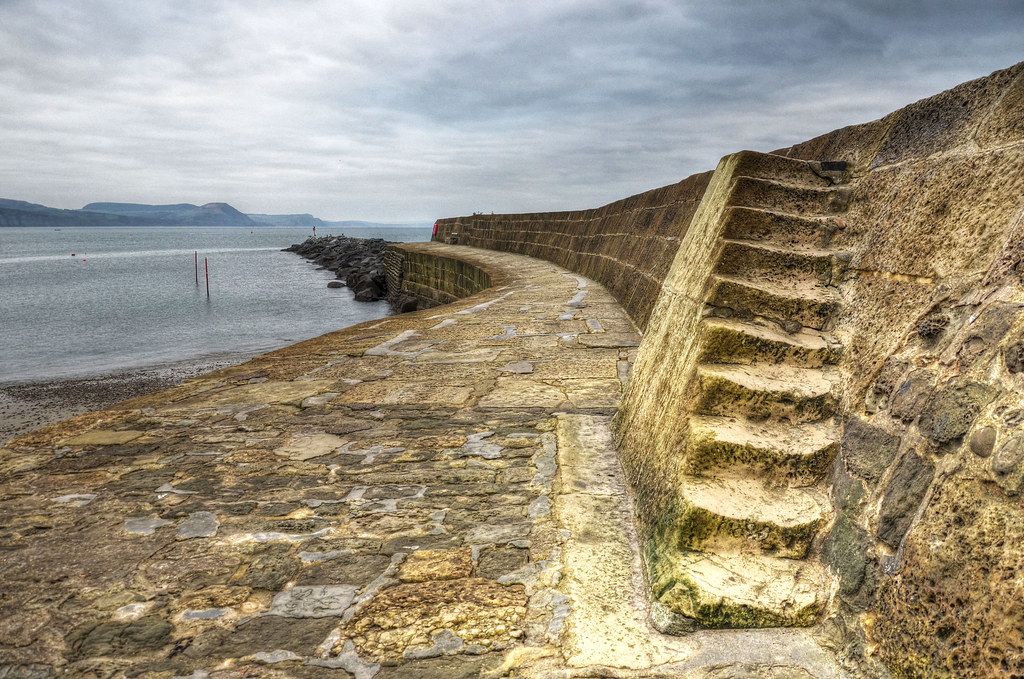 10
Cambridge, Cambridgeshire
There are many scenes from Cambridge recognizable from the Academy-award winning Chariots of Fire. Perhaps none are as memorable as the race Harold Abrams and Lord Lynley run against the clock around Trinity College Great Court. Visit Gonville and Caius College, as well, and Kings College Chapel.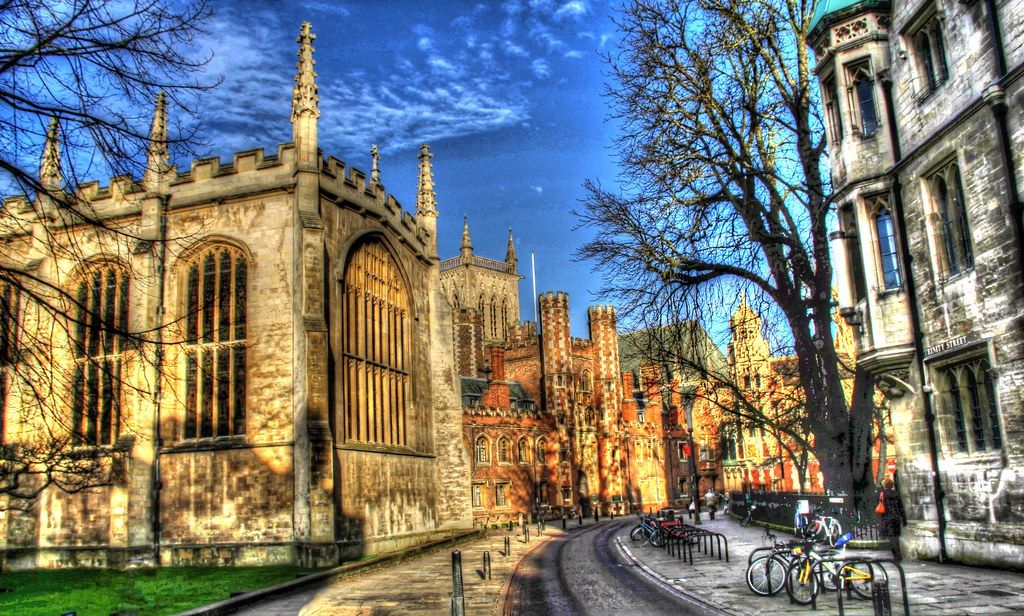 10
Dorchester, Dorset
So much of the surrounding countryside is recognizable as "Thomas Hardy country" Dorchester itself, though, is Casterbridge - played out in The Mayor of Casterbridge, Tess, and Far From the Madding Crowd. You almost expect to see Alan Bates or Julie Christie strolling along Corn Street.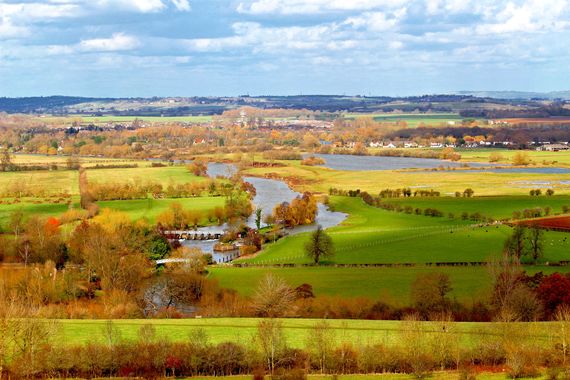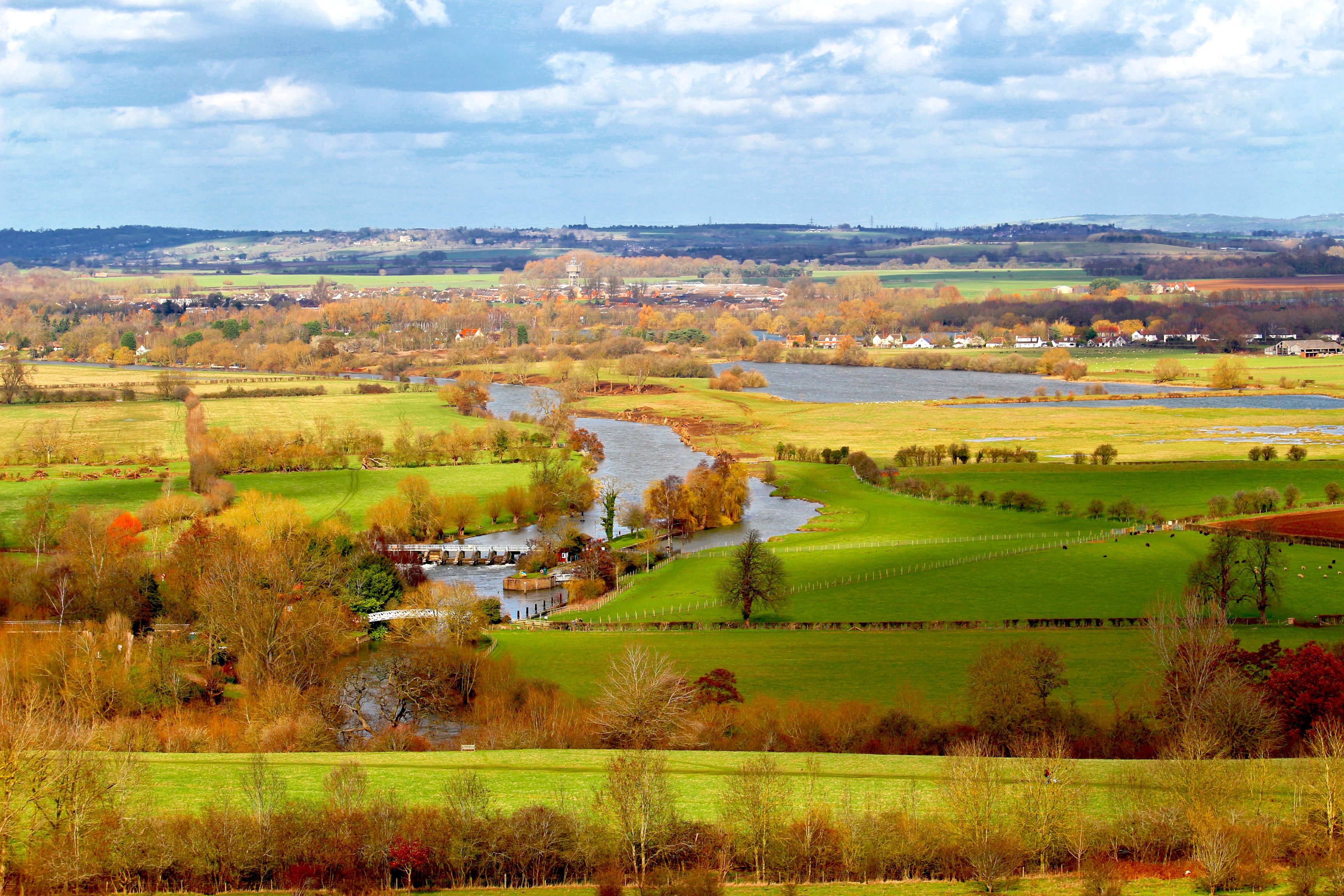 10
Carnforth Station, Lancashire
The train station on the way to Grange over Sands or Kendel was famously filmed as Milford Junction in the 1945 classic Brief Encounter. Trevor Howard and Celia Johnson met there every Thursday in their doomed romance. Take the train down to More-combe Bay for a bit of art deco time travel as well.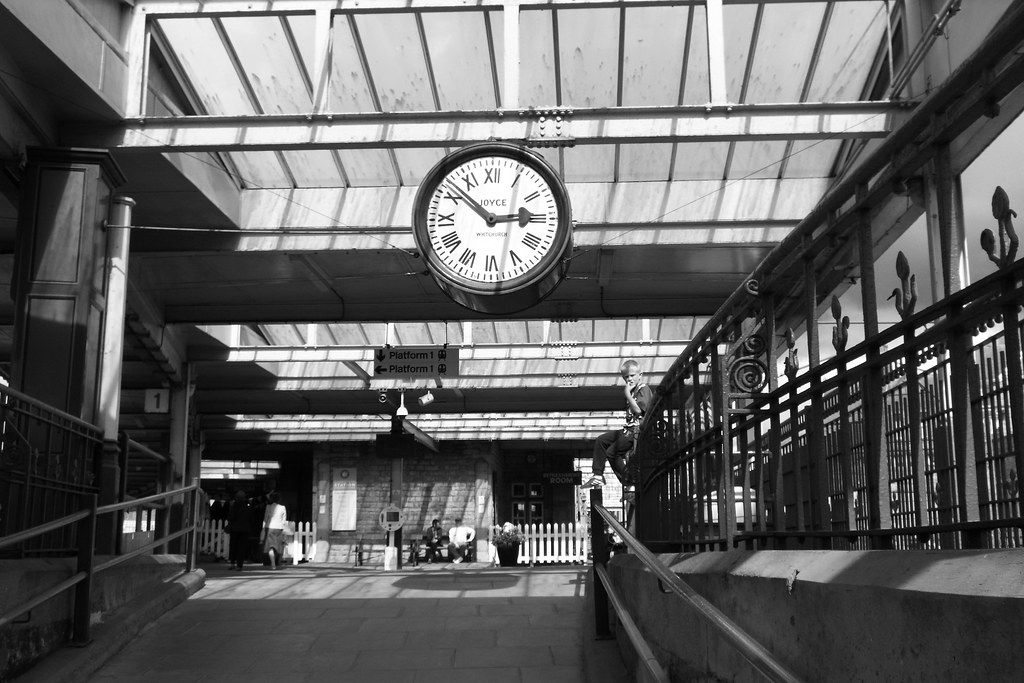 10
Keighley, West Yorkshire
Ride the Keighley & Worth Valley Railway from Keighley into the classic 1970s movie The Railway Children. All along the five-mile heritage railway line to Oxenhope appear scenes from the critically-acclaimed film, including Oakworth Station and the Bronte Parsonage at Haworth.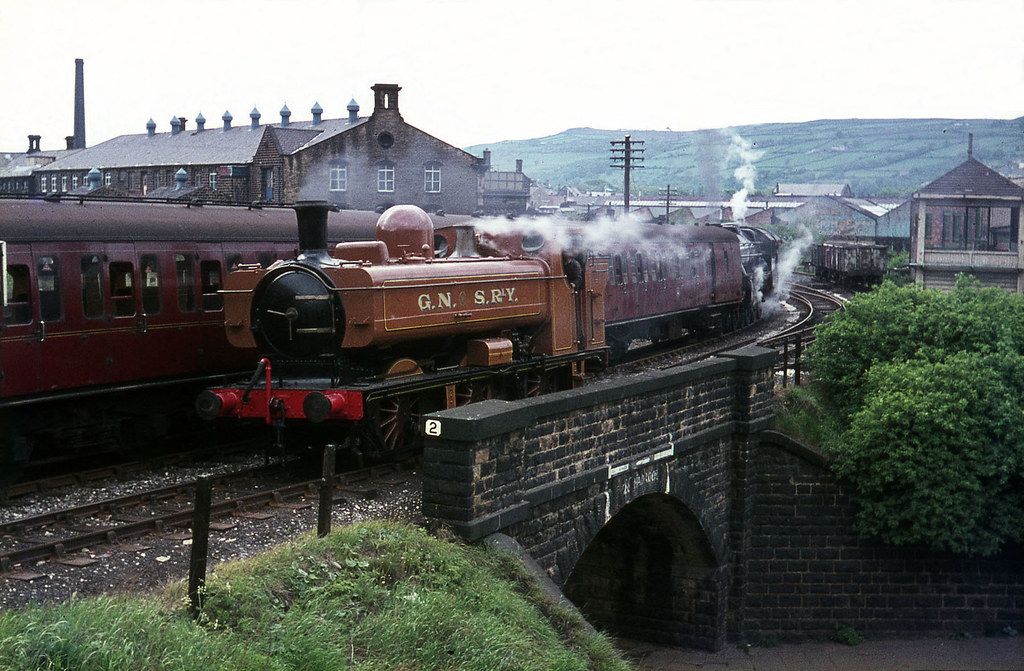 10
Lyme Park, Cheshire
When Jane Austen's heroine Elizabeth Bennet first clapped eyes on Darcy's Pemberly, she rather thought it might be something to be mistress of the place. In the 1995 filming of Pride and Prejudice with Colin Firth and Jennifer Ehle, Darcy's stately country home would be Lyme Park. 
* Originally published in July 2014.