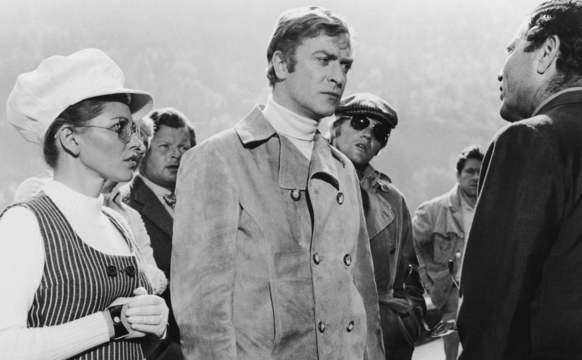 Looking for something new to watch? What about these British classic movies. 
In our busy, non-stop lives it's good to take some time out to chill out, sit back and enjoy a movie. However, these days their so much choice of what to watch at home that sometimes choosing what to watch is the most difficult part. 
We're here to help! 
Here is our list of classic British films:
The Italian Job
Directed in 1969 by Peter Collinson, The Italian Job is regarded as an absolute classic when it comes to British comedy.
Michael Caine (who received an Academy Award nomination for his performance) plays Charlie Croker, a Cockney mobster who, after being released from prison, clearly still fancies himself as somewhat of a dab hand when it comes to crime.
Hilarity ensues. Some cracking car-chase scenes and action-packed escapes helped cement this film as one of the all-time classics. Set in Italy, the movie played a huge part in growing the popularity of car brands such as the Mini-Cooper and remains a must-see for any movie buff.
The King's Speech
Released in 2010, The King's Speech will certainly be on the radar for anyone with even a passing interest in the Royal Family.
A biographical drama, this film details the story of King George VI, who was an unassuming man that had the crown thrust upon him. The King had a speech impediment, which caused a stammer and made speaking in public particularly difficult.
This film chronicles the journey that King George took, along with his speech therapist, to combat his impediment. It is a moving and entertaining watch and received widespread critical acclaim. 
Colin Firth, who played King George, garnered international plaudits for his portrayal of the King.
Billy Elliot
Originally adapted from a play called Dancer, Billy Elliot is a true British classic. Set in England during the height of the Miner's strike, this film tells the story of a young working-class boy who discovers he has a passion for ballet.
Billy Elliot deals with class, social issues, and political strife as the young dancer (played by Jamie Bell) navigates through a world that simply does not want to let him dance.
Set in Newcastle, Billy Elliot was a cultural phenomenon and received several Academy Award nominations.
Monty Python and the Holy Grail
Simply put, Monty Python and the Holy Grail is timeless. Written and performed by the Monty Python Comedy Group, this film remains one of the funniest things to ever come out of the UK.
A comedy based on the Arthurian legend, this film perhaps crossed lines that hadn't been crossed before and served to poke fun at several institutions that were rarely touched by comedians.
Trainspotting
No introduction needed. A classic.
* Originally published in March 2020.