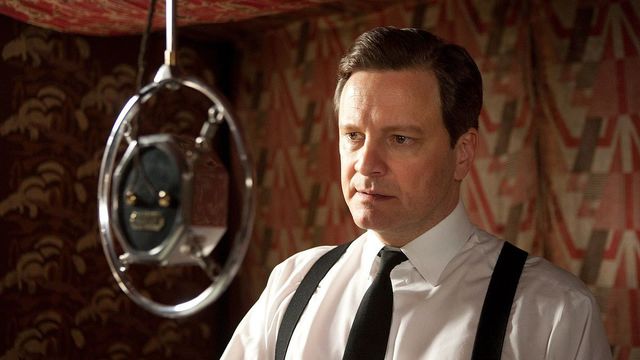 As the Mostly British Film Festival returns for 2019, this year sponsored by BHT, we take a look at the lineup and pick our favorites 
Returning once again to Vogue Theatre in San Francisco, the MBFF brings together classic and newly released films from Britain, Australia, Ireland, India and South Africa. Highlights this year include the newly released Looking For Lennon, My Generation and Swimming With Men; while screenings of Four Weddings & A Funeral and The King's Speech round out the packed schedule.
Looking For Lennon and My Generation turn the camera backwards, visiting the Britain of a bygone age. In Looking For Lennon, director Robert Appleton looks to Liverpool focussing on the city that shaped Lennon and ultimately shaped the music of the The Beatles. Likewise in My Generation, Michael Caine invites you to come celebrate the 1960s - the Decade that Changed the World.  
This documentary is a vivid and often times very funny narrative love letter about the UK's postwar outpouring of working-class creativity and Caine's own, very personal journey through 1960s Swinging London. Loaded with rare archival film footage from the era and with voiceover interviews with Paul McCartney, Twiggy, Marianne Faithfull, David Bailey, Roger Daltrey and Mary Quant.  
Other highlights include ​Flammable Children​ from the man behind The Adventures of Priscilla Queen of the Desert. This time around Stephen Elliot is telling the story of a family in 1970s Sydney, Guy Pearce who became a star playing a drag queen in "Priscilla" is this time cast as one of the parents, along with Aussie star Radha Mitchell (in person at the festival), attempting to raise their children in relatively privileged circumstances between wild partying and general outrageous behavior.  
Join us for the British Heritage Travel-sponsored opening night party and the first screening of the festival, The White Crow, Ralph Fiennes' ambitious directing effort. The film centers on Russian ballet legend Rudolf Nureyev from his humble beginnings in Siberia to his life-changing visit to France as part of the Kirov Ballet, culminating in his dramatic defection to the West in 1961. BHT is also delighted to be co-sponsoring the Irish Spotlight day on February 16.
The festival takes place from February 14 - 21. Tickets are available here and for more information click here