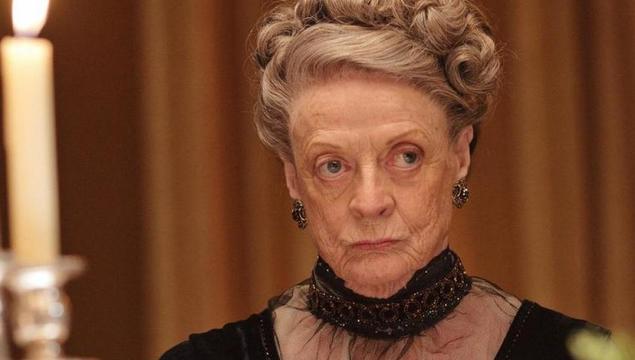 The Downton Abbey movie hits cinemas next month, and in the latest clip to be released reveals that the Dowager Countess shows no signs of slowing down
Downton matriarch Dowager Countess Violet Crawley has long been known for her acerbic put downs and sharp tongue, and as she's faced with long  time foe Lady Laud Bagshaw in the upcoming movie she shows no signs of softening. 
Read more: Interview with the real lady of Highclere Castle
The Downton Abbey movie is set around a visit to the historic house by King George V and Queen Mary in the leadup to the wedding of their daughter Princess Mary, the Princess Royal. Newcombers include Lady Bagshaw, played by Imelda Staunton and her lady's maid Lucy Smith, played by Tuppence Middleton. 
Middleton recently hinted that love could be in the air between her character and Downton favourite Tom Branson.