Murder for Fun, Revisiting the Past and Lunch in London
MUSEUM
The Museum of London
Open at 10 daily, as usual, during the refitting of the ground-floor galleries
THE MUSEUM OF LONDON is one of the lesser-known of the big-hitters in the capital, often missed by visitors making a beeline for the giants in Kensington or Bloomsbury. But this exceptional museum, pretty much literally straddling the old London Wall, is essential viewing if you want to get some kind of perspective on what really makes London tick.
Born in the 1970s like the neighboring Barbican Centre, its innovative design has always been loved and hated in equal measures, but even those who habitually lose their bearings around the maze of raised walkways and labyrinthine passages have to admit it has style. Recently, though, it's been whispered that that style might just be a little—well—outré. So the museum has been gradually re-creating the already superb galleries to make them even better.
The early stuff—the Romans through the late Middle Ages and the Tudors—have already seen a serious spring-clean, and the new Great Fire permanent exhibition has been widely acclaimed, but they can't put off the inevitable any more. The more modern galleries—covering later centuries—have been temporarily closed, and a big "Work In Progress" sign put up.
Naturally tongues have been wagging, and Londoners, who are fiercely protective of their own, have been wondering if their particular favorite exhibit will be lost, the ground floor of the museum having housed some quirky, and much-loved, set-pieces.
"Don't worry," says Hilary Davidson, curator of Fashion and Design, as she readies a 1920s coat for display. "We're keeping the really popular things, like the Victorian Walk (a re-created 19th-century street) and the Lord Mayor's Coach. But the layout will be better, and we will be able to include many more items." Davidson is especially pleased that more gems from the museum's costume collection will be on view. "We hold about 25,000 costume-related objects," she says. "That's only slightly smaller than the New York Metropolitan's 30,000."
[caption id="BeyondtheBookshelf_img1" align="aligncenter" width="1024"]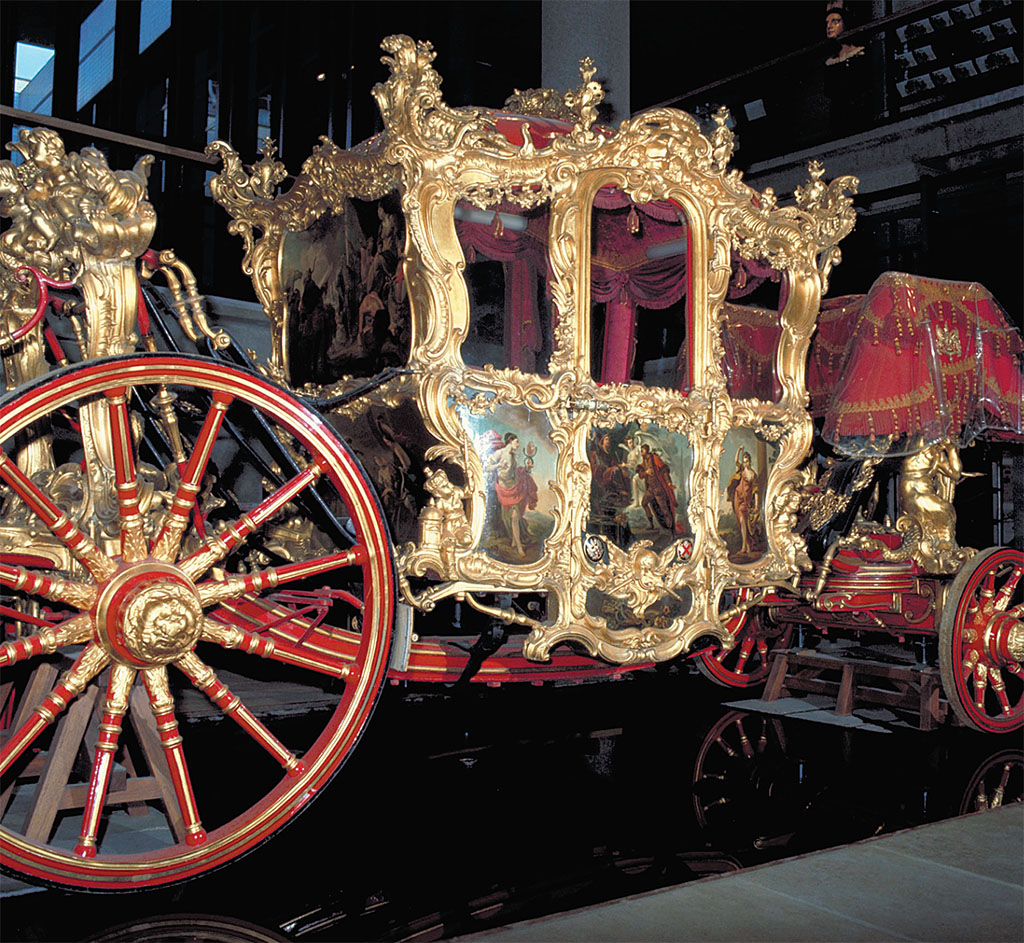 6
The popular Lord Mayor's Coach is getting a new permanent setting during the re-imagining ongoing now at the Museum of London.
[/caption]
The emphasis of the new galleries will be in telling stories about London and Londoners, so most of the items on show can be traced back to their original owners—such as the extraordinary panniered dress worn by the Lady Mayoress of London in 1752. Its gold-embroidered hops and woolpacks are symbols of her father's business interests. More up to date, a Beatle-mania mini dress worn to the premiere of A Hard Day's Night will be on show in the modern section, alongside a classic London cab and a businessman's furled brolly and bowler hat.
The curators are keen to entice the visitor not just into the new galleries but into the exhibits themselves. The 18th-century section, for example, will be laid out as a pleasure garden, such as one would have witnessed at Vauxhall.
It's early days as yet—the new galleries won't be open until early 2010, although in the rest of the museum it's business as usual. But the rumblings, crashes and clouds of dust below stairs hint at something marvelous to come.
—Sandra Lawrence
THEATER
The Killing Game
—Silver service and bloody murder playing across southeastern England
VISITING BRITAIN can sometimes become a dead end. There's no going back if you land in the wrong company and end up on the morgue slab. That's not an outcome, however, if you come across The Killing Game dinner theater company. In these murder-mystery productions, you can take comfort that it will be someone else who sees the coroner's scalpel.
[caption id="BeyondtheBookshelf_img2" align="aligncenter" width="666"]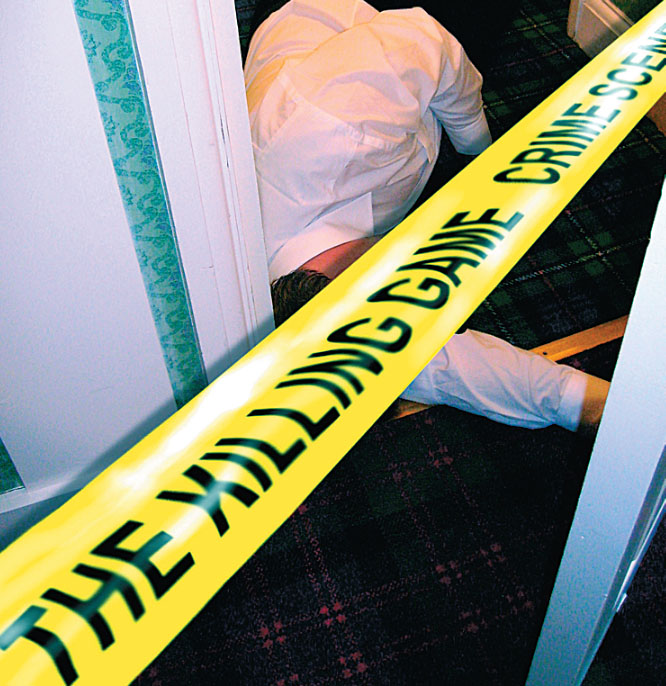 6
Anywhere there is a dinner party, there is a crime scene for the murder mystery team of The Killing Game. Catch them across the South.
[/caption]
Formed in 2000 by two professional actors, Nick Cross and Robert Turner, The Killing Game was deliberately created to avoid the cheesier elements of dinner theater murder mystery then popular.
"We take our productions very seriously," says Cross. "We don't have comedy names and plots or wear silly costumes as do some companies."
Using a troupe of semiprofessional actors, The Killing Game deliberately avoids the cozy drawing-room murder mystery of the past, when the prime suspect could easily be a pipe-smoking vicar. Modern story lines reflect the modern motive for murder.
A typical selection of plots includes a retirement home where management hope an award scheme might spur employees to make more changes for the better. But someone is going to find out change always comes at a price; filming is due to start on a modern British horror film called Better the Devil, based loosely on a successful book of the same name and set in the village of Duckham. The producers are keen to film in the village. It seems, however, that someone, or something, does not want the story to be told.
"We use contemporary plots and avoid the 1950s Agatha Christie–type murder plot," says Cross. "This is the age of CSI and contemporary plot lines, so we reflect that."
What the diners may not appreciate is that simply because the company was established by two actors, it is not always possible to move from straight theater to dinner theater acting.
"Performing in such entertainment is quite different from TV and stage work," says Cross. "This is very much free-form, interactive theater work. Some actors find it impossible to come down off the stage into the audience. I have known some actors who have become quite wooden in our setting despite being great on stage."
Given the cozy feeling of dinner theater murder-mystery plays, many diners might consider them a quintessentially English genre, worthy of Agatha Christie, Dorothy Sayers or Ruth Rendell. In fact, Cross suggests, the art form arrived in the United Kingdom from the United States in the 1970s.
"There is something similar mentioned in Christie in the 1950s, but that was very much a private, drawing room game, not a public performance," he says.
The Killing Game holds a variety of public events throughout the year in southeast England, ranging from £37.50 for the performance and dinner to £125 for dinner, performance and overnight stay. Most public performances are held in pubs and hotels with overnight accommodation.
Shows and dates are listed at www.thekillinggame.co.uk.
—James Graham
LUNCH ON THE GO in London can be a challenge. You will definitely need to fuel yourself for an afternoon at the British Museum, or poking around the piazza at Covent Garden, but you might not want to stop for a sit-down meal. On the other hand, grabbing a dubious cello-wrapped sandwich and a soda on the corner just doesn't quite fit the bill either. Enter Pret a Manger—or rather, enter any of the 123 Prets now dotted around the capital.
Founded in 1986 by a couple of college friends, Pret a Manger has expanded rapidly and successfully over the years to become a familiar sight in the capital. Londoners discovered that Pret, as it is fondly abbreviated, delivered reliable, high quality food with a social conscience.
Sandwiches, wraps, baguettes, soups and salads—to eat in or take away—with cakes and slices to follow, comprise the menu. If the food at Pret isn't exactly health food, at least it is dependably healthy. Pret prizes itself on using all natural ingredients without additives or preservatives. Nothing is date-coded because everything is made fresh that day in the kitchen at each individual Pret. What remains unused at the end of the day is given to charity organizations.
RESTAURANT
Pret a Manger—
120 outlets in London and growing nationally
[caption id="BeyondtheBookshelf_img3" align="aligncenter" width="611"]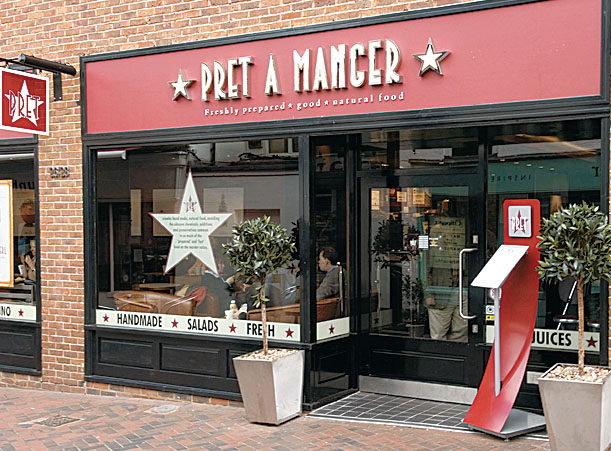 6
[/caption]
Pret has also proven to Londoners that traditional lunchtime fare doesn't have to be boring. You might try a chicken avocado sandwich with a cup of mushroom risotto soup, or an Italian prosciutto artisan baguette and a bit of duck and mango salad. Tuna Nicoise, red pepper and goats cheese soup, smoked salmon and wild crayfish salad, a spicy falafel melt or Swedish meatball ragu hot wrap: The range of choices coming out of Pret kitchens is always delectable. And for the sweet tooth there is mango and passion fruit pannacotta, lemon cheesecake, almond croissants, pecan pie and sundry chocolate fixings.
The very recognizable Pret logo and clean stainless-steel décor are wherever visitors prowl—from South Kensington to the Tower. The growing chain has been expanding across Britain as well, with outlets in a number of major cities and tourist towns. Lunch, anyone?
—Dana Huntley
BOOKS
William Wilberforce: The Life of the Great Anti-Slave Trade Campaigner
by William Hague, Harcourt, New York, 608 pages, hardcover, $35.
[caption id="BeyondtheBookshelf_img4" align="alignright" width="315"]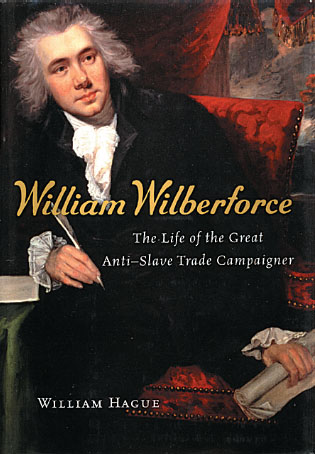 6
[/caption]
HISTORY IS REPLETE with exceptional individuals who lived extraordinary, rich and varied lives, yet who are remembered by history largely for just one accomplishment or cause. Such a man was William Wilberforce.
More than any single individual, Wilberforce was responsible for the abolition of the slave trade and, subsequently, the end of slavery in the British Empire. (See "Timeline: The Abolition of the Slave Trade," British Heritage, May 2007, also at www.historynet.com/magazines/british _heritage.)
That a single issue, so morally clear from our vantage point 200 years later, could have absorbed the concentrated attention of an entire Parliamentary career seems almost incomprehensible. Indeed, that the inhuman trafficking in slaves existed, was tolerated and defended is difficult enough for us to understand. As Wilberforce himself prophesied, "our posterity, looking back to the history of these enlightened times, will scarce believe that it has suffered to exist so long a disgrace and dishonour to this country."
From the time William Wilberforce, a young MP, agreed to take the political point of the abolitionist movement in 1787 to the parliamentary outlawing of the slave trade in 1807, however, his political and personal lives were dominated by the campaign.
William Hague, senior Conservative Party leader and current shadow foreign secretary, is in a rare position to be the author of a political biography. He can appreciate more than most writers the challenge of balancing the public and private lives and suffering the angst of lost and embattled causes. Hague does an exceptional job in this biography of profiling these broader political and personal lives of Wilberforce while illuminating his famed 20-year contest in the House of Commons to eradicate the slave trade.
While history does appreciate Wilberforce primarily for his antislavery campaign, as the dominant public personality in the influential Clapham group, he took active leadership in the formation of a score of reforming organizations—the Society for Bettering the Condition and Increasing the Comforts of the Poor, the British National Endeavour for the Orphans of Soldiers and Sailors, the Sunday School Union, the Church Missionary Society, the Society for the Suppression of Vice—as well as the establishment of the colony of Sierra Leone for freed African slaves.
William Wilberforce was one of those rare individuals who actually manage to live their lives driven by principle rather than by the exigencies of the moment and the influences of the day. Sharing his life through these pages is an uplifting and enlightening experience.
—Dana Huntley
THE MOTTO OF my old school has always stuck with me: Qui Esse Sumus Nunc Venimus. Philosophers call it the decision tree; Robert Frost described it as "knowing how way leads on to way." They all translate the same: What we are to be, we are now becoming. Then, one day we wake up in life's autumn to where we are and what we have become, and find we have wrongs to correct.
Back in 1912, young Gerald Middleton witnessed the unearthing of a controversial phallic idol at an archaeological dig, and began what would be the love affair of his life with his best friend's fiancé. Decades later, as a prominent but lonely 60-year-old historian, Middleton determines to make peace with his past and with his alienated family, to retrace his steps and reclaim his present.
Both actor Richard Johnson, who plays Middleton, and Anglo-Saxon Attitudes won well-deserved awards for this three-episode series, including the BAFTA for Best TV Drama Series. The jacket notes call the story satirical, but the satire is subtle, and washed away by the finely tuned portrayals of a divergent cast of people who have filled Gerald Middleton's life—each with his or her own story to tell.
The mysterious idol, which had shaken historians' assumptions of Dark Age England, was a fraud, and though Middleton did not know it, he had long suspected it. Now, he must dig back 40 years and set the record straight. The aging historian becomes a sleuth and once again sets the academic world on its collective ear.
Middleton's love for Dolly Shackleford was real, and cast long shadows across all his family relationships. Reconnecting with Dolly and building relationships with the adult children he had emotionally abandoned is another record to be straightened.
The efforts and results of Middleton's late middle-aged quests are poignant, humorous and thought-provoking. It makes for great theater.
Flashing between past and present, the unfolding story makes remarkably riveting viewing (though pointedly not for children). There is little way to give justice to this critically acclaimed series in a few brief paragraphs. The Globe and Mail, however, sums it up succinctly: "British drama at its spectacular best." I loved it.
—Dana Huntley
DVDS
Anglo Saxon Attitudes
2-vol. boxed set, Acorn Media, Silver Spring, Md., 229 alignrightdollar;39.95.
[caption id="BeyondtheBookshelf_img5" align="alignright" width="355"]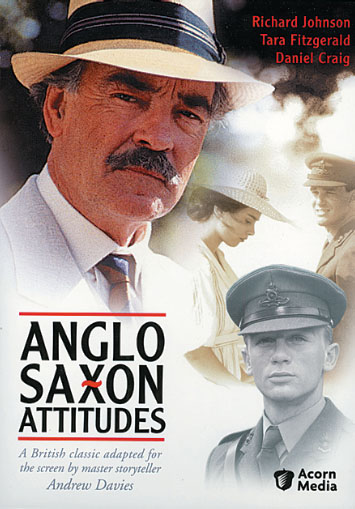 6
[/caption]