[caption id="BeyondtheBookshelf_img1" align="aligncenter" width="444"]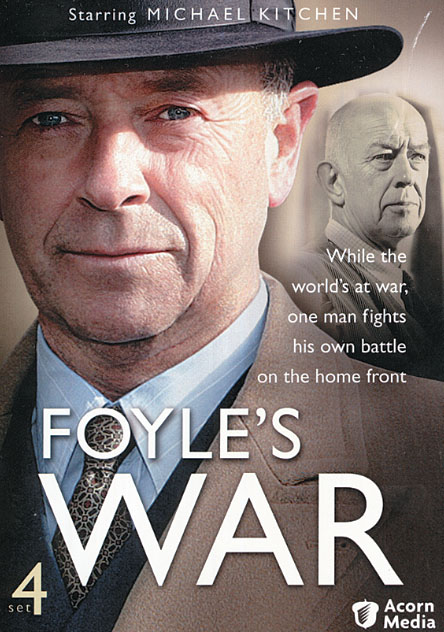 8
[/caption]
Foyle's War, DVD 4-vol. boxed-set, Acorn Media, Silver Spring, Md., 400 minutes, $59.95.
OF THE MAKING OF war stories there is no end. As much and as justly as we hate war itself, the stories of war, in book and film, are among the most enduring and compelling in our collective consciousness. Perhaps this is because war strips away the frivolous and the decorative from our lives and reduces the human spirit to its barest essentials, for better or worse. For the generations of British Heritage readers, the war is World War II. While Brits and Yanks have fought in common cause many times since then, it is WWII that shaped our world and the generations we know.
Foyle's War is fought on the Home Front. You can't get any more "home front" than Hastings, smack on the English Channel. The young men are away in arms; German planes fly overhead daily; the Americans have arrived to build and man airstrips and fracture local life still further. Detective Chief Superintendent (DCS) Christopher Foyle is charged with keeping the peace in war. Mature, thoughtful, unflappable, wry, seemingly detached and yet strangely cuddly, DCS Foyle is just the man for the job. Michael Kitchen stars as the eponymous police detective who invests a quiet sense of purpose in a world turned upside down for all around him.
[caption id="BeyondtheBookshelf_img2" align="aligncenter" width="439"]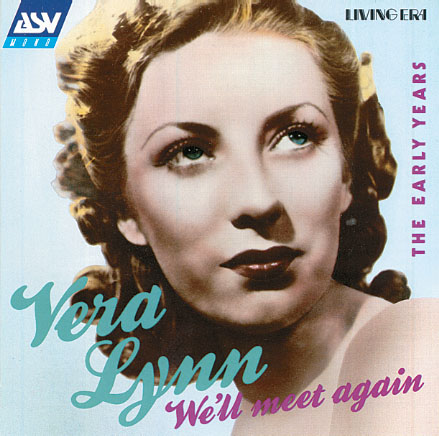 8
[/caption]
PBS Mystery fans are already familiar with DCS Foyle, whose previous three series of sundry mysteries along the wartime Sussex coast have earned him a place in the pantheon of video detectives. This summer a fourth series on PBS has rightly garnered rave reviews for its very human portrayal of lives touched by the war in so many ways both cruel and warming. Through hospital wards and barnyards, village kitchens and neighborhood pubs, Foyle fights his own war for equity as well as justice, with a placid centering effect on all as he goes.
Acorn Media has the series of four full-length features in a boxed set. Fans of WWII movies will find here a very different and fascinating side of the war, most colorfully presented. British mystery aficionados will find a new hero, against the backdrop of a world elemental, high strung and exciting. Those already fans of Foyle's War have been waiting this release to add to their collection. Foyle is a winner, every time.
War takes its toll in many ways, however, and war's victims are not just the dead. DCS Christopher Foyle has wearied of his war. The series leaves us thinking perhaps that Foyle has gone off fishing for good. Pity, that.
Vera Lynn: We'll Meet Again, The Early Years, CD, Academy Sound and Vision Ltd, London, $11.98.
GREAT POPULAR SINGERS are always figures reflective of their times. We remember them in historical context and associate their music with the passages of our personal history. Though Bob Dylan has made music for decades, for instance, his songs for most of us remain an icon of the '60s. While Vera Lynn had a similarly lengthy and lauded career, she will always be remembered best for the songs she popularized during World War II.
This anthology album gathers two dozen of Vera Lynn's recordings from 1939-43. From the famous title song and "The White Cliffs of Dover" (written by an American) to Irving Berlin's "Be Careful, It's My Heart," all her old standards are here. The girl-next-door sings clearly and effortlessly of the elemental themes that touched a nation at war: love and longing, hope and happiness. Most of them are familiar tunes, even if we associate them with our parents or grandparents. Both the songs and the singing are as beautiful today as they were when they won Lynn the hearts of British soldiers from North Africa to Burma.
Here is an album to be treasured. At the same time, it really sounds like an artifact of history. To those who've grown up in the last 40 years, the music will seem flat. These are, after all, monaural recordings made before our ears attuned to a stereo world. Arrangements are simple, from an era before the inauguration of rock's pervasive back beat—when folks actually wanted to hear the words of the song. Still, this is music where the tune, lyrics and crystalline voice blend seamlessly. There is pathos and poignancy, beauty and sadness in every syllable and measure. It is little wonder why millions of men in uniform a long way from home dreamed of being with Vera Lynn in apple blossom time.
Anna Lee: Memoir of a Career on General Hospital and in Film, by Anna Lee with Barbara Roisman Cooper, McFarland & Co., Jefferson, N.C., 322 pages, softcover, $35.
[caption id="BeyondtheBookshelf_img3" align="aligncenter" width="364"]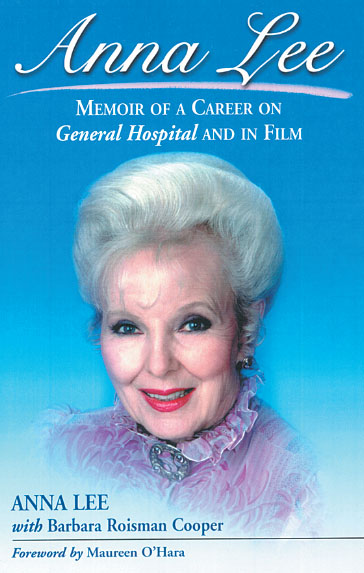 8
[/caption]
TO LEGIONS OF General Hospital aficionados, Anna Lee needs no introduction. For those less familiar with the suds of daytime television, Anna Lee may be the most popular English actress of whom you have never heard. For more than 25 years from the late 70s, Anna Lee played the matriarch Lila Quartermaine on the classic soap opera General Hospital. Lee's institution as a star of daytime television, however, accompanied a filmography of 60 years.
Born in Ightham, Kent, in 1913, Anna Lee went from being the daughter of the village rector to "the First Lady of Television." Playing with a pantheon of stars in scores of films on both sides of the Atlantic, Anna Lee appeared in such classics as King Solomon's Mines, Flying Tigers, How Green Was My Valley, The Ghost and Mrs. Muir, Fort Apache and as Sister Margaretta in The Sound of Music. Her story is rich in theatrical memories from the '30s to the turn of the century.
This is Anna Lee's own account of her life, told largely in her own words. She died in 2004 at age 90, still working, and was posthumously awarded a Daytime Emmy Lifetime Achievement award a week after her death. British Heritage writer Barbara Roisman Cooper had been working with Lee on this autobiography throughout, and brought it capably to completion and to press.
The book is indeed a memoir of a most colorful life and film and television career and not a literary autobiography. Lee addressed it lovingly to those who knew her life and work. Laced with anecdote and introduced by Maureen O'Hara, the book will be an undoubted treasure for fans of General Hospital and the indomitable Anna Lee. It will be a rare addition to the libraries of those who collect movie memoirs.
The Verneys: A True Story of Love, War, and Madness in Seventeenth-Century England, by Adrian Tinniswood, Riverhead Books, New York, 569 pages, hardcover, $35.
FROM THE 1460S TO 1827, the Bucking-hamshire manor of Claydon was the seat of the Verney family, who rose through the generations from yeomanry to the peerage. When the direct line of the family died out, Claydon House passed to a distant cousin. On taking possession of the estate, Sir Harry Calvert discovered that he had inherited not merely a dilapidated country manor house, but one of the most unique historical archives in English history. On the top floor of the old family home, a wainscoted gallery 40 feet long was choked with more than 100,000 estate papers and family correspondence spanning 400 years.
[caption id="BeyondtheBookshelf_img4" align="aligncenter" width="441"]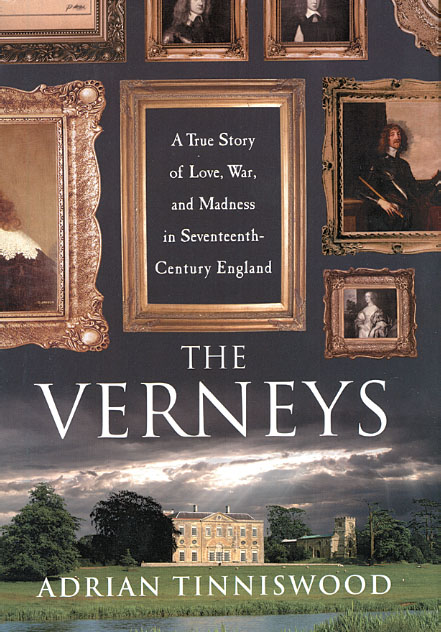 8
[/caption]
The most unique feature of this eclectic hoard of paper was the most complete set of 17th-century correspondence ever discovered: some 30,000 private letters detailing the lives of three generations of this family of Buckinghamshire gentry.
Much of this extraordinary Verney correspondence was edited and published in the 19th century, and historians have long made use of this rich trove of material. Now, Adrian Tinniswood has digested this marvelous material and redacted it into a narrative history covering three generations of Verney life and times. The result is a truly remarkable story.
Tinniswood uses the Verneys' own letters to each other to piece together a gripping narrative account of one family against the backdrop of the revolutionary changes in English society during the 1600s. Sir Edmund Verney, scion of the family, was a Puritan who out of personal loyalty died with the king's standard in his hand at the battle of Edgehill. His son, Sir Ralph, was a staunch Protestant and member of the Long Parliament, who spent years in exile under suspicion as a royalist sympathizer. Their sons and daughters, brothers and sisters all come to life as well, shaped by the events of their turbulent times.
John Donne: The Reformed Soul, by John Stubbs, W.W. Norton, New York, 474 pages, hardcover, $35.
THE GREAT 16TH-CENTURY poet and clergyman John Donne was born in 1572. Raised as a Roman Catholic, he received his education at Oxford, Cambridge and Lincoln's Inn. Donne served with the Earl of Essex in 1596-97 during the Earl's expedition to Cádiz and the Azores and later became secretary to Sir Thomas Egerton. During this employment, Donne wrote some of his greatest secular poetry, now known as Songs and Sonnets and Problems and Paradoxes.
In 1601, Donne secretly married Anne More, the niece of Egerton's second wife. Discovery of this marriage temporarily damaged his career. After 1601 his poetry started becoming more serious, and he began to write prose on religious subjects. Donne served twice in Parliament, in 1601 and 1614.
Upon the instructions of King James I (formerly King James VI of Scotland), Donne became an Anglican clergyman in 1615. In 1617, his wife died. After her death Donne began writing more and more serious poetry, including his masterful "Holy Sonnets." While most of Donne's poetry appeared publicly after his death, several sermons appeared during his lifetime. As one of the most eloquent preachers of his day, Donne eventually became dean of St. Paul's Cathedral, a position he held until he died in 1631.
A recent volume on the great poet is John Donne: The Reformed Soul, by John Stubbs. Stubbs' first major work has received the Royal Society of Literature Jerwood Award and enjoyed glowing reviews. The book does suffer a few flaws common in the work of younger writers. Stubbs' organization is somewhat loose at points; anecdotes that, in isolation, seem interesting aren't always clearly related to the narrative; and there are sudden or unjustified lapses into slang.
Stubbs' literary biography, however, does have great strengths. First, he very effectively depicts the bloody and uncertain nature of life in 17th-century England, where the ruthless suppression of Catholics followed equally grim suppression of Protestants under Queen Mary. Land and sea travel was grueling, epidemic illness was frequent and included periodic outbreaks of the Plague, and there was little sense of human dignity for the common man and woman.
[caption id="BeyondtheBookshelf_img5" align="aligncenter" width="365"]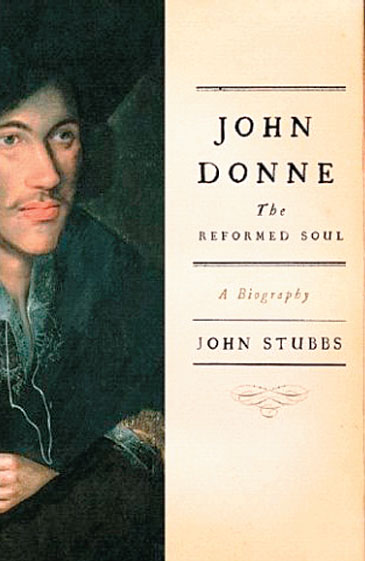 8
[/caption]
Second, Stubbs captures Donne's genius as both poet and prose writer in frequent, apt quotations from the writer himself. While he was very ill one time late in life, Donne could still turn a phrase with the best of them, commenting on those who came to visit: "A long sickness will weary friends at last, but a pestilential sickness averts them from the beginning."
All in all, Stubbs does an admirable job of summing up Donne in both his private and public roles. As Donne approaches old age, Stubbs says that his subject: "remained a witty, sociable person and a committed friend to all those he cared for….His intellect, too, was undiminished throughout. At all points, Donne manifested an unshakeable commitment to a growth of mind, filtering his experiences through a massive intelligence that was unhappily conscious of its own complications."
David Langley
Naseby 1645: Triumph of the New Model Army, by Martin Marix Evans, Osprey Publishing, Oxford, England, 2007, $18.95.
AS WITH ITS AMERICAN COUNTERPART, the battle sites of the English Civil War are there for the visiting and the occasional commemorative reenacting. Their terrain also provides historians with a means of reconstructing the actions for comparison with the contemporary accounts. Martin Marix Evans has combined his familiarity with the place with numerous firsthand accounts to reconstruct what most consider the pivotal battle of the English Civil War in his latest addition to Osprey Publishing's Campaign series, Naseby 1645.
[caption id="BeyondtheBookshelf_img6" align="aligncenter" width="490"]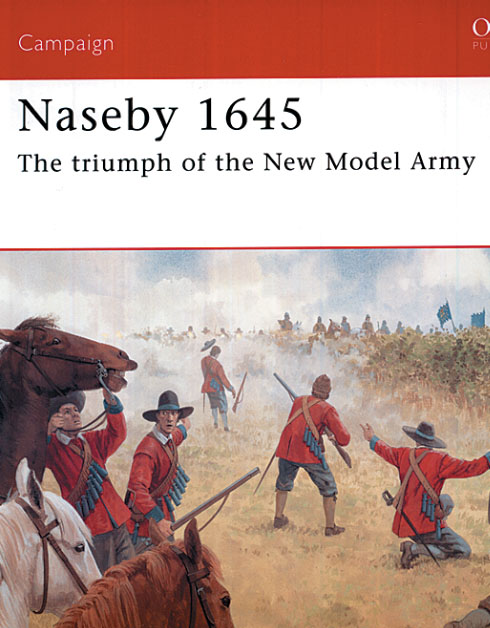 8
[/caption]
Since the first serious engagement at Edgehill on October 23, 1642, neither the Royal nor Parliamentary forces could truly claim to have had an army, so much as collections of privately led and organized (or disorganized) companies and bands whose quality varied widely—as did the fortunes of both sides. This led the Parliamentarians to create a "New Model Army," equipped, trained, outfitted and uniformed with a measure of consistency and led by officers selected on the basis of merit rather than birth.
[caption id="BeyondtheBookshelf_img7" align="aligncenter" width="417"]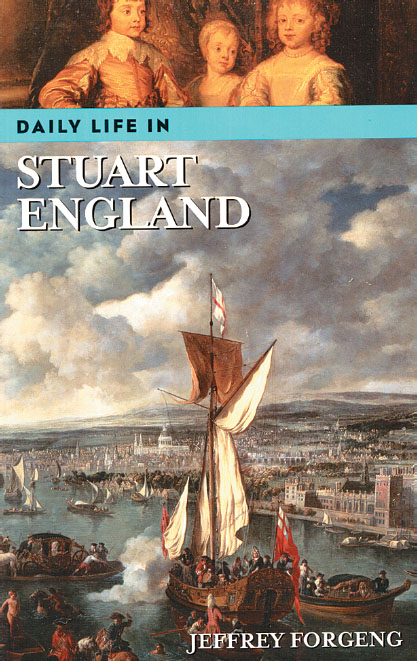 8
[/caption]
Evans describes in detail the circumstances that led to the confrontation that gave what the Royalists dismissively called the "New Noddle Army" its first true test, with consequences that have been felt over the centuries. Maps, a wealth of illustrations— including two by Graham Turner, whose paintings certainly contrast with those of Antony Van Dyke—make for another insightful Osprey Campaign book. Besides military history buffs, wargamers, modelers and reenactors, however, Naseby 1645 makes an enlightening and occasionally entertaining guide to anyone touring the site during that next visit to Britain.
Jon Guttman
Daily Life in Stuart England, by Jeffrey Forgeng, Greenwood Press, Westport, Conn., 261 pages, hardcover, $49.95.
IT IS EASY TO FORGET that what we think of as "history" always takes place against a backdrop of daily life, the ways and means of its times. John Donne, the armies that faced each other across the plains at Naseby and three generations of Verneys, for instance, make and take their bread, nurse their wounds of body and spirit, build their family and personal relationships and travel their roads in a 17th-century world far different from our own.
In Stuart England the lines between the natural and the supernatural world were blurred, the emergent concept of the individual sparked by the Reformation was shaking the social fabric and religious passions ran high. And if their worldview was very different from our own, so were the elements of daily life it reflected. Folk medicine, personal hygiene, sexual mores, marriage practices and funerary customs seem indeed a world apart now 400 years later.
For any reader with a mind to dig deeper into the world of the English 17th century, Daily Life in Stuart England is a real gem. Jeffrey Forgeng writes lucidly and thoughtfully. His narrative is rich with anecdotes and citations. The running of a household, the life cycle of the agricultural year, foods and nutrition (complete with recipes), entertainments and the social order: for anyone with an interest, the book is great fun. Forgeng includes such features as the rules for popular games and sports, and the tunes and lyrics of the era's greatest musical hits. The author has done a great research job here. The book's biggest drawback, alas, is its cost.