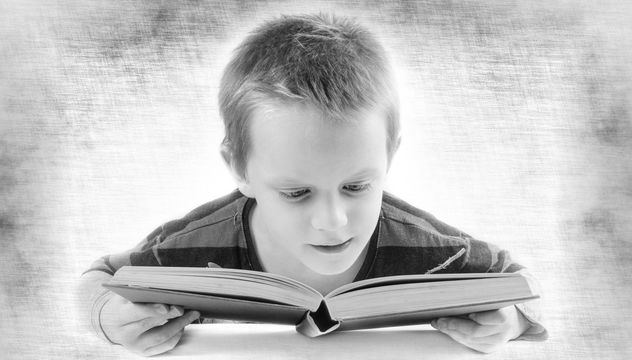 Macbeth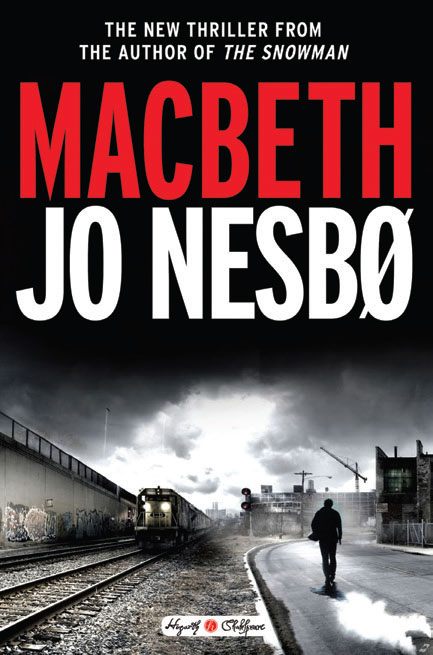 7
by Jo Nesbø (Hogarth Shakespeare)
Jo Nesbø's
Macbeth,
full of sound and fury, signifies quite a bit, actually, and quite compellingly too. The original machinations of "the Scottish play" remain intact in this gritty reinvention, only they're made even darker and more disturbing to suit the hard-boiled detective genre.
Duncan, the newly installed police chief commissioner, is hoping to bring order to his industrial 1970s town, though lawlessness swells from every dark corner. Vicious drug lord Hecate is waging a war and an ambitious inspector (Macbeth) meets a lovely but conniving casino owner (named, of course, Lady)—and so, the wheels of the fates start turning, spinning inevitably into tragedy.
The wildly successful Scandinavian author, best known for his Harry Hole series, knows how to write violence and murder, and the original text's overarching themes of ambition and hubris superimpose nicely onto his sprawling crime narrative. He's managed to update the Bard's five acts with an even sharper, bloodier edge. Though the deaths are doubly destined—by both the prophecy and the original text— this cold, grim police procedural compels you to read until the case is closed.
—John Hogan
Macbeth goes on sale April 10.
Elizabeth's Rival: The Tumultuous Life of the Countess of Leicester: The Romance and Conspiracy That Threatened Queen Elizabeth's Court


7
by Nicola Tallis (Pegasus Books)
L
ettice Knollys crossed the wrong relative. She was Queen Elizabeth's pretty younger cousin on the Boleyn side—and she was "cousin," at very least. Her mother also
might
have been the illegitimate daughter of Elizabeth's father, Henry VIII. As family, Knollys enjoyed Her Majesty's favor, until she married—in secret, without Elizabeth's permission—Robert Dudley, Earl of Leicester, Elizabeth's onetime suitor.
Banishment from court was immediate, and further revenge would follow. After covering Lady Jane Grey (
Crown of Blood
), historian Nicola Tallis views the 16th and 17th centuries through the life of a noblewoman who lived to be a shocking (for the time) 91 years old.
Elizabeth's Rival goes on sale March 6.
Gainsborough:A Portrait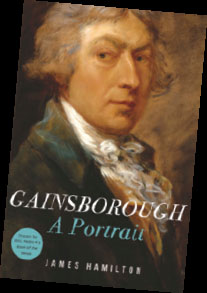 7
by James Hamilton (Weidenfeld & Nicolson)
P
eferring landscapes, the acclaimed artist didn't always warm to his sitters—those "confounded ugly creatures." But he was quite a passionate and likable guy—eccentric and fond of his vices, particularly women. Hamilton, an art historian who's written biographies on JMW Turner, illustrator Arthur Rackham and scientist Michael Faraday, brings one of the greatest painters to life with the help of beautiful images and many references to the man's surviving letters (at least the ones that weren't burned by his family for being too "filthy").
Gainsborough: A Portrait goes on sale March 13.
The Duchess: Camilla Parker Bowles and the Love Affair That Rocked the Crown


7
by Penny Junor (Harper)
F
or some, even now, Camilla remains the mistress: the "Rottweiler," the intruder in Diana's "crowded" marriage. But most of her critics agree she's also the woman Prince Charles has loved since the summer of 1971, and the one responsible for his current happiness.
The first in-depth biography of the Duchess of Cornwall covers the basics early on: their young love, her childhood and even her very interesting family history, oddly intertwined with the Prince's own: Her great-grandmother Alice Keppel was the mistress of his great-great-grandfather King Edward VII. Sadly, Lord Mount-batten, Charles's great-uncle and mentor, advised against marriage, unimpressed by Camilla's ancestry and lack of virginity.
Also, she was determined, despite Charles's pleas, to marry her longtime boyfriend, the somewhat caddish Andrew Parker Bowles. Charles would eventually get his way, however, and, according to
The Duchess,
be far better because of it.
Veteran biographer Penny Junor followed Parker Bowles for more than a year and has been writing about these people for 35. Perhaps that's why this first-person account feels distinctly at ease, with an insider's perspective, though it is "unauthorized." How could she possibly know this? Who told her that, one wonders?
Fans of the first wife may bristle at Junor's portrayal of Diana, especially her behavior during "Camillagate," but many will gain new respect for the charitable, strong ("stronger than him") and dignified Duchess, whom the author credits for restoring the Prince to a man worthy of the crown, regardless of whether she herself becomes "Queen" or just "Princess Consort."
The Duchess goes on sale March 13.
The Sparsholt Affair
7

by Alan Hollinghurst (Knopf)
I
n 1940, a band of school chums first notice the object of their desire, David Sparsholt, during the twilight hour, right before the wartime blackout. The sixth novel by this Booker I Prize—winning author begins with that somewhat familiar theme: gay desire at Oxford. But I the novel jumps around drastically: a Cornish holiday, 1966; London in the '70s, '80s and 2012. Lesser talents might fear losing their readers, but this writer can draw you into new settings and characters with a handful of lines. The five parts of
Sparsholt
, spanning over 70 years, illuminate an extraordinary evolution in the lives of gay British men, and somehow they do it subtlety and with a lot of thoughts on art and time. Some plot, including the titular "affair," reverberates through the ages, but mostly off page, which is fine since it's all secondary to the prose itself. The descriptive powers, dense beauty and sheer stylistic elegance, all seemingly effortless, are what make Hollinghurst such a master.
The Sparsholt Affair
goes on sale March 13.
Little People, Big Dreams: Ada Lovelace
7

by Isabel Sanchez Vegara and Zafouko Yamamoto
T
he life of one of our favorite Victorian characters told in a precious little children's book. Ada, daughter of Lord Byron, was the brilliant mathematician who combined creativity and logic to invent computer programming—and she could not be any cuter in this little gift of happiness. Just the thing to inspire your kindergarten-age daughters, nieces or granddaughters—and the boys too!
Little People, Big Dreams: Ada Lovelace goes on sale March 1.