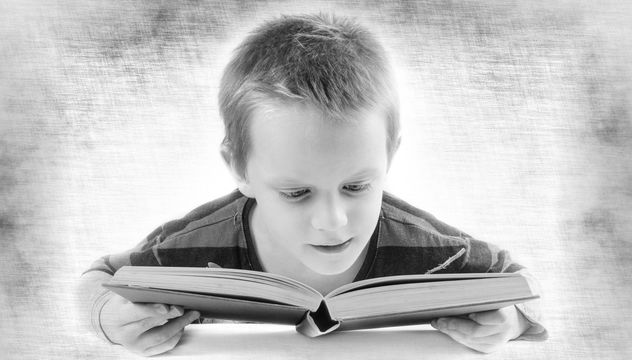 Sgt. Pepper at Fifty: The Mood, the Look, the Sound, the Legacy of the Beatles' Great Masterpiece
9

By Mike McInnerney, Bill DeMain and Gillian G. Gaar (Sterling)
I
t was 50 years ago today, on June 1, 1967, that The Beatles unveiled Sgt. Pepper—and how he got his band to play. One of the greatest pop albums of all time, the sprawling Beatles opus is also one of rock's first concept albums. It's the point where the moptops of the Fab Four truly grew into the most important rock 'n' roll band of all time and also the musical mirror of the 1960s—reflecting the life and times of a drastically changing world. The authors take a deep dive into the culture and circumstances that birthed it all, giving rare insights into both the music and the artistry (especially the cover artwork) that still influence the popular landscape now.
—John Hogan
New Boy
9

by Tracy Chevalier (Hogarth Shakespeare)
For the latest installment of this series—in which writers provide modern-day takes on the Bard's works—Tracy Chevalier (
Girl With a Pearl Earring
) reimagines the tragic tale of the "Moor of Venice" as a single day at an elementary school in 1970s Washington, D.C. Golden girl Dee, beloved by all, falls fast for new student Osei Kokote ("'It is easier to call me O,' he said"). The son of a diplomat from Ghana, he has a perfectly round head, beautiful straight teeth and a skin color unlike all the other kids—and that difference sets off his suburbanite classmates and teachers alike. Sadly, hostilities build throughout the day, stoked to a climax by calculating bully Ian, who uses a strawberry pencil case rather than the traditional stolen handkerchief to destroy O's trust in Dee.
Fragile Mimi, good guy Casper and Ian's nasty sidekick Rod are all instantly recognizable as 11-year-old counterparts for Emilia, Cassio and Roderigo. (Little Blanca, with her hip-huggers and dramatics, adds some nice comic relief—a very G-rated version of the courtesan in
Othello
.) Anyone who even vaguely remembers childhood understands how perfectly this new setting fits. A playground of double Dutch and kickball, with that era's thick racial tensions, feels as cruel and dangerous to the new boy as late-16th-century Venice during wartime. Little O has no chance, really. Just a kid, his helplessness highlights the cruelty of neverending slights and injustices that often prove too much for anyone, child or adult, to bear without eventually imploding.
Seven Stones to Stand or Fall: A Collection of Outlander Fiction
By Diana Gabaldon (Delacorte Press)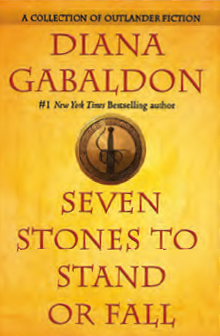 9
Outlander watchers, rejoice! Here are more tales to keep you satisfied until the TV show's third season premieres this fall. Though the first five novellas originally appeared in previous anthologies, the final two, "A Fugitive Green" and "Besieged," are new. In the latter, Lord John Grey travels to Cuba to rescue his mother, the Dowager Duchess of Pardloe, as the British Navy prepares to lay siege to Havana. Fans will take special pleasure in "Virgins," featuring Jamie Fraser at age 19, before he became the strapping kilted hero who makes all the lassies weak. As always with Gabaldon's work, expect passionate characters woven into real, deeply researched historical events with the perfect tartan pattern.

Seven Stones to Stand or Fall

goes on sale June 27
20 Years of Harry Potter
[caption id="" align="alignleft" width="323"]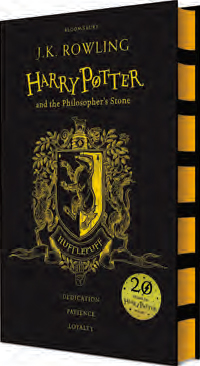 9
Accio house edition hardcover![/caption]
Harry Potter and the Philosopher's Stone, first published in the UK on June 26, 1997, had an initial print run of just 500 copies. Now, 450 million books later, Bloomsbury is launching Hogwarts "House Editions" with Gryffindor, Slytherin, Ravenclaw and Hufflepuff crests to celebrate the 20th anniversary of the global phenomenon. Pick one up in the UK starting June 1 or order for the youngsters from amazon.co.uk. Unless you can borrow a Sorting Hat, you'll have to choose your own house. (We suggest the safety of Hufflepuff.)
Tickets are on sale now for the accompanying exhibit at the British Library, Harry Potter: A History of Magic. Opening October 20, it'll let us muggles view wizarding books, manuscripts and more—like this image of a phoenix rising from the ashes from a 13th-century bestiary—alongside original material from J.K. Rowling's archives. Find out more at at bl.uk.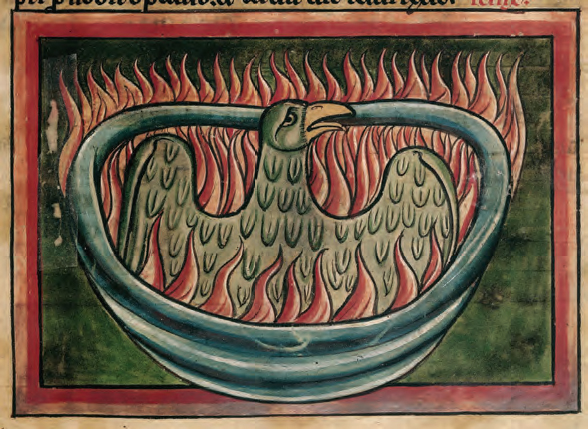 9
The Secret History of Jane Eyre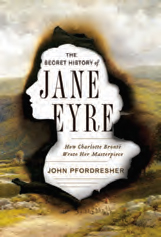 9
by John Pfordresher (Norton)




S

ubtitled

How Charlotte Brontë Wrote Her Masterpiece

,

This latest biography of the most prolific Brontë sister examines her through the lens of her classic novel. A professor at Georgetown University, Pfordresher (

Jesus and the Emergence of a Catholic Imagination

)

writes in the pleasing style of an English teacher—with direct and assessable arguments that uncover surprising parallels between Charlotte's life (as an unhappy governess, her father's caretaker and an unrequited lover) and her creation. Originally subtitled "an autobiography" under the pen name Currer Bell,

Jane

, like many fictions, is a magical mix of its creator's experiences, frustrations and wishes. Devotees of the novel will thrill to find each ingredient parsed out so carefully for some revelatory analysis of their favorite author.

The Secret History of Jane Eyre goes on sale June 27

Jane Austen: Teenage Writings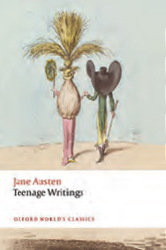 9
by Jane Austen, Edited by Kathryn Sutherland and Freya Johnston (Oxford University Press)
B
efore she gifted the world with
Sense and Sensibility, Pride and Prejudice and Emma
, Jane Austen was something of a teenage writing wunderkind, authoring nearly two dozen stories arranged in three notebooks between the ages of 11 and 17. That includes the unfinished novella
Kitty, or the Bower
, the most complex and provocative work in this collection. The editors, two Oxford professors, have preserved little Austen's delightfully unpredictable capitalization and use of ampersands, and even her penchant for some misspellings (like "freind" and "beleive"). This lovingly presented collection is a window into a furtive mind that utilized contemporary books and family members to create wildly imaginative tales, all while developing the keen sense of style and plotting that would soon be honed into literary perfection.
—JH
Jane Austen: Teenage Writings goes on sale May 9
Gardens of Court and Country: English Design 1630-1730
9
by David Jacques (Yale)
T
he kind of companion a coffee table dreams about supporting: a comprehensive survey of 17th-century English formal gardens, which were almost entirely erased to make room for naturalist parklands and the very different traditions of the following century. With 300 illustrations of plans, engravings and paintings of the highest-ranking gardens—which represented the "social, political and economic preeminence of the kingdom's landed elite"—this "visual record" will make readers long to explore those bygone forecourts, flower gardens, bowling greens, cascades and more.
Gardens of Court and Country goes on sale May 9