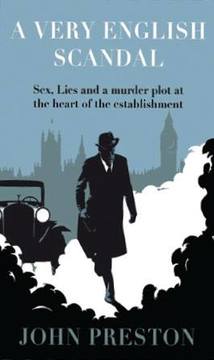 A Very English Scandal: Sex, Lies, and a Murder Plot at the Heart of the Establishment
by John Preston (Other Press)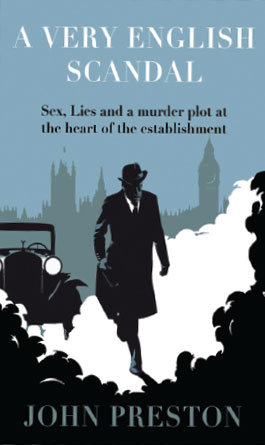 7
T
he Thorpe scandal must never be forgotten; as this book shows, it is ripe for making into a first class film. Jeremy Thorpe was once the rising star of English politics; a charismatic Member of Parliament and leader of the Liberal Party from 1967–76, but it all came crashing down when he was accused of conspiring to murder an erstwhile lover in an effort to hush-up his homosexuality. The conspiracy, which involved, at various points in its evolution, vials of poison, rope, deep ditches, henchmen, helicopters, a jamming pistol, half a dozen members of parliament, a corrupt policeman, a bent judge, piles of elicit cash, stolen letters, blackmail, a dead Great Dane and half the cast of Cluedo, is one of the most entertaining sagas of modern times, and for those who enjoy a good political scandal, there could be no one better to read it from than John Preston. His clear and fast-paced account preserves the humor of that which was always funny while adding a fresh layer of compassion where previous accounts had invited only ridicule or scorn.
That Thorpe was a seedy and dishonest man who was guilty as charged is left in no doubt, but Preston's purpose is not to damn him, or any of the clownish walk-ons who strut and fret upon the stage of this delightful tragic comedy. The reader is allowed to feel sorry for them all. The police, the judiciary and the political elites who, at the highest levels, attempted to protect the reputation of the British political establishment by vilifying or muzzling the victims and witnesses to this heinous crime do not get off so lightly.
— Alexander Waugh
A Very English Scandal

will be released on October 11.
The Road to Little Dribbling: Adventures of an American in Britain

by Bill Bryson (Anchor)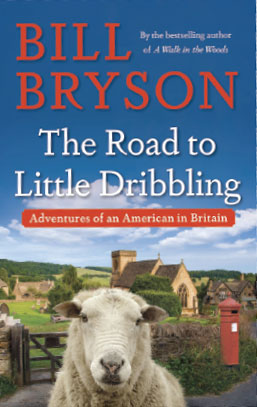 7
In the sequel to Bryson's seminal travelogue, Notes from a Small Island, the UK's most beloved American expat argues that both he and his adopted home are past their primes. Luckily, this grumpy midlife thesis is emotionally refuted by Bryson's continued delight in his country's quirks, customs and, most especially, its natural beauty: "Nothing—and I mean really, nothing—is more extraordinary in England than the beauty of its countryside," he writes.
Despite the cheeky title, the great empire Bryson adores is no more in danger of decline than this author's wit. Dribbling is funnier than any piece of travel writing should be and Bryson's jokes, many at his own expense, still inspire hearty guffaws. Even better, his descriptions still enchant; they've just taken on a slightly different tone now that the clock is ticking faster. "The positive side of thinking you are about to die is that it does make you glad of the little life that is left to you," he notes after a roadway accident. Yet Bryson is also very concerned with what's already been taken— national treasures crumbling, nature destroyed. He starts with "Here's what we all have lost" and builds all the way to "I want a better world for my grandchildren!" Yes, the beloved author of A Walk in the Woods now has grands. "My two dear, pregnant daughters live in different parts of London." In fact, one of his most charming walks involves ambling from one daughter's bedside in Puntey Heath to another's in Thames Ditton—and getting "to pretend it was work." Grumbling aside, it still sounds pretty great to us.
— Bethanne Patrick
The paperback edition goes on sale October 25.

Poldark:Jeremy Poldark

by Winston Graham (Sourcebooks Landmark)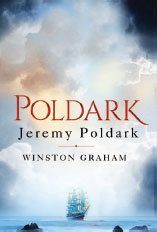 7
C
aptain Ross Poldark has hit rock bottom, which in late-1700s Cornwall was a place as dark and despairing as an empty copper mine. Enraged and grieving the loss of his infant daughter, Ross incites and leads the pillage of two ships and is confronted with the legal consequences of his actions, which could prove deadly. Although these works are better read in order than as stand-alone volumes, anyone who watched the TV show last year—if they're not afraid of spoilers—should be able to step right into the third
Poldark
novel. (The first season was based on
Poldark
and
Demelza
, the first two novels of the series. Season two will cover both this one and book four,
Warleggan
.) It's a wonderful place to begin since
Jeremy Poldark
is really where Graham hit his stride as a writer, fluently connecting larger themes about love and class with concrete scenes of loss and injustice, like when diseases plague the local poor. His characters begin to truly interact and display even more nuance while still working as powerful archetypes. Plus, viewers will love those descriptive passages of the awe-inspiring Cornish countryside Graham loved—a wonderful complement to the gorgeous cinematography of today's adaptation.
— Bethanne Patrick
Evelyn Waugh: A Life Revisited

by Philip Eade (Henry Holt and Co.)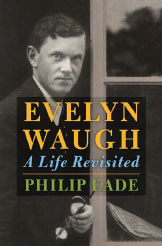 7
T
hough the subtitle includes a nod to his masterpiece, this intimate new biography of, arguably, the 20th century's greatest novelist seeks to capture "the man behind the books." To that end, Eade (
Young Prince Philip
) concentrates on Waugh's own life and relationships, rather than the famous works, to deconstruct the "mythologized character" composed of discontent and arch wit. Luckily, Waugh's grandson Alexander Waugh (
Fathers and Sons
) provided the biographer access to his huge archive of photos, family documents and letters (including extensive correspondence with unrequited love Teresa "Baby" Jungman and a surprising photo of Oxford "friend of my heart" Alastair Graham). Thoroughly entertaining, it's a must-read for anyone who wants to truly understand the gifted, complicated man or find out more about the real-life influences and identities of his characters.
Evelyn Waugh: A Life Revisited
goes on sale October 11
Great Houses, Modern Aristocrats

by James Reginato and Jonathan Becker (photography) (Rizzoli)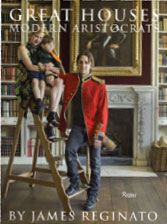 7
J
ournalist James Reginato interviews the current owners of some of England's finest, grandest residences in a glam coffee-table book that will make your own abode feel even more humble. Check out the great houses—including some extraordinary interiors shown for the first time—that have survived the winds of change, such as the Old Vicarage in Derbyshire, the last residence of the late Dowager Duchess of Devonshire; Blenheim Palace, the home of the 11th Duke of Marlborough; Broughton Castle, home of the 21st Baron Saye and Sele; and The Grove in Oxfordshire, home of Countess Mountbatten of Burma and Lady Pamela Hicks. These are absorbing family histories along with glimpses into how modern-day aristos preserve their heritage.
On sale October 4.
The Great British Coloring Map 
(Laurence King)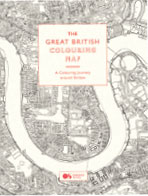 7
Y
es, this sounds like a gift for the kids or grandkids, but it's also just the thing for crayon- and marker-loving anglophiles of the adult variety. (It's true: Coloring books aren't just for the children these days; grownups, too, can gain satisfaction and calm by scribbling their cares away.) With b&w outlines by Ordnance Survey, the national mapping agency for Great Britain, you'll bring the cities, coasts, towns and countrysides of England, Scotland and Wales to life in all the hues and shades you desire. 
On sale October 25