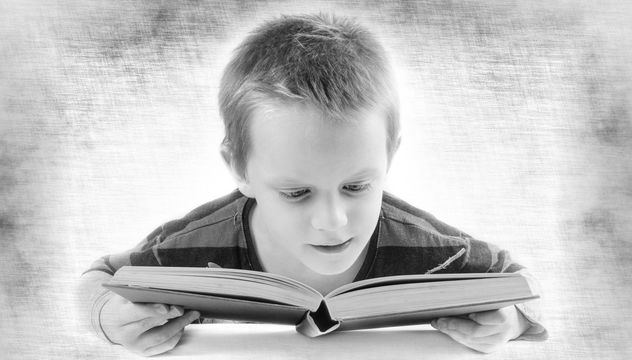 Impossible Saints: A Novel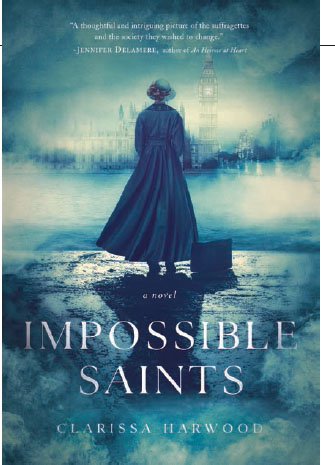 7
by Clarissa Harwood (Pegasus Books)
A
nyone pining for a passionate yet principled historical romance will fall hard for this impossibly readable story set around England's early women's suffrage movement. Lilia, a spirited suffragette, is willing to risk her life for voting rights, whereas Paul, an Anglo-Catholic priest, prefers the company of religious texts to his own parishioners. The philosophically star-crossed lovers spar from opposite ends of the political spectrum. The "will they or won't they?" trope is comfortingly familiar but also energized by emotionally high stakes: Will Lilia sacrifice her hard-fought political ideals for marriage? Must Paul abandon his position in the church, which holds conventions Lilia cannot abide?
Harwood's language, mostly plainspoken, is occasionally punctuated by wonderfully juicy phrases: Lilia's eyes are "the color of the sky during an electrical storm," she awakens from dreams in "hot, breathless confusion." It's the perfect thing for a long weekend. But months later, long after the electricity has fizzled and the breathlessness has subsided, readers will still recall the harrowing descriptions of imprisoned, abused women: political prisoners whose only crime was advocating for their equal rights. Lilia's pointed, challenging questions will linger even longer. For example, why do the solutions to our social problems always seem to ask so much from the women and so little from the men?
—Marisa Carroll

Impossible Saints
goes on sale January 2.
Wallis in Love:

The Untold Life of the Duchess of Windsor, the Woman Who Changed the Monarchy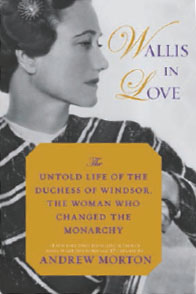 7
by Andrew Morton (Grand Central Publishing)
A
ndrew Morton (
Diana, In Her Own Words, William & Catherine: Their Story
) takes on the twice-divorced American who altered the course of Royal history. Born Bessie Wallis Warfield—in a wooden shack, "scarred by poverty"—her love was more precious to King Edward VIII than the entire British Empire. (The marriage, however, drastically depreciated in value post-exile.) Morton writes Wallis was "not much to look at," but her appeal—manipulative, dominating, coquettish—sure was powerful. Queen Mary was right to worry her boy was "beguiled by an American sorceress."
For many, the most surprising bit might be that Wallis, fearful of going down as "the blackest woman in history," tried to back out, remove herself and keep Edward on the throne. But she was too late.
Unsurprisingly, the author—whom Princess Diana once nicknamed "Noah," for "notable author and historian"—has great insights into royalty and celebrity. Having previously traced Simpson and Edward's truly loathsome sympathies and ties to the Nazis in his previous book,
17 Carnations
, Morton now takes us through Wallis' very personal journey, with diary entries, letters and other never-before-seen records, to present an ambitious, troubled, bold woman who, it must be said, certainly did leave her mark on the world.
Wallis in Love goes on sale February 13.

Mary's Monster: Love, Madness, and How Mary Shelley Created Frankenstein

7
by Lita Judge (Roaring Brook Press)
T
his young-adult illustrated biography brings Mary Shelley to life with free verse and images—the perfect medium to get the young (or artistic) excited about the 200th anniversary of
Frankenstein
. The tale of the pregnant teenage runaway, who wrote one of the greatest Gothic stories ever, is depicted with haunting line drawings—darkly disturbing and horrifyingly romantic, just like Shelley's own vision.
Mary's Monster goes on sale January 30.

The Outcasts of Time
7
by Ian Mortimer (Pegasus)
H
istorian Ian Mortimer begins with two brothers arguing divine will over bodies struck down by the plague. You'd think things could only get better from here, but for sheer misery, World War II is more than a match for the Black Death. The author of The Time Traveller's Guides series maintains that genre theme for this historical novel featuring a pair of century-hopping brothers—and unlike most characters in this situation, these two are jumping
forward
! It's an amazing journey through English history, watching everymen from the 1300s navigate various futures.
The Outcasts of Time goes on sale January 2.

Fools and Mortals: A Novel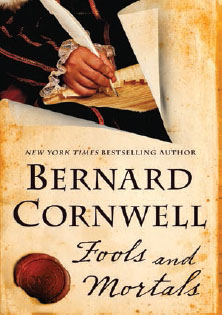 7

by Bernard Cornwell (Harper)
R
ichard Shakespeare plays the leading man here, which is a stretch for a broke actor stuck playing female parts, terribly jealous of his playwright big brother. In this standalone novel, Cornwell (
the Sharpe books
,
the

Last Kingdom

series
) delves into Elizabethan England and Shakespeare's crowd. There's a stolen manuscript and a bit of mystery, but it's getting inside the actors' troupe and the London theater world that makes it as fun as one of the comedies.
Fools and Mortals goes on sale January 9.

The Last London: True Fictions From an Unreal City

7
by Iain Sinclair (Oneworld Publications)
I
f you count a few novels and other genres, Iain Sinclair has written 18(!) books on Britain's capital, though he's not particularly thrilled with the current version of the place—this final iteration, which is, to him, insufficiently connected to its past. Even so, London's greatest living chronicler creates utterly beautiful and challenging sentences in his singular, prose-poetry, nearly stream-of-consciousness style. He may be mourning his city's previous incarnations, but even in his disappointment, Sinclair connects everything—warehouses, a burnt-out pier or even just some street trash—to history and literature; he trans-mutes all he passes into something beautiful.
The Last London goes on sale January 9.