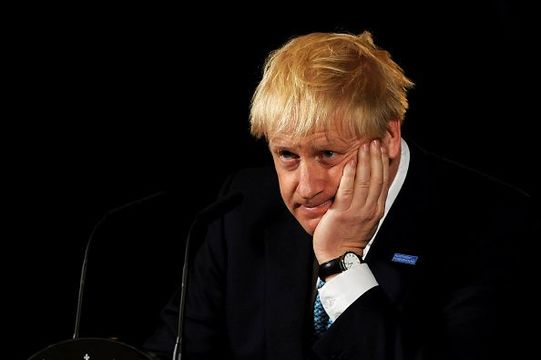 It appears that the rumors surrounding the Prime Minister's condition due to coronavirus were true
10 days ago, Boris Johnson was diagnosed with coronavirus. Last night, his condition worsened to a point where his team clearly felt he was in need of hospitalization.
This has raised serious questions about Johnson's ability to lead the country through this crisis, with Downing Street insisting that he's still fit for the job.
Reports emerged last week that claimed Boris Johnson's symptoms had been worsening. His fever, and persistent cough were reportedly becoming worse. Downing Street denied these claims, but it was clear from any of the updates Johnson was providing that his condition was worsening by the day.
Read more: Queen Elizabeth has addressed the nation
This will all come as a shock to the system for Johnson. In early March he was boastful about how he was shaking the hands of coronavirus patients in hospital, and looked to downplay the severity of the situation. One thinks his opinion may have shifted on the issue now.
Downing Street have said that Johnson's wasn't an emergency admission to the hospital. At 8pm on a Sunday night, however, that isn't very likely to be true.
A spokesperson had this to say 'On the advice of his doctor, the prime minister has tonight been admitted to hospital for tests. This is a precautionary step, as the prime minister continues to have persistent symptoms of coronavirus 10 days after testing positive for the virus.'
Intensive care 
Reports emerged late on Monday evening that Boris Johnson would unfortunately have to be taken into intensive care. His condition had deteriorated over the day and he was reportedly suffering from breathing difficulties.
Michael Gove, a close colleague of Johnson's, stressed that the PM is not in need of a ventilator, and is in ICU merely as a precaution. Gove explained how a situation like this 'emphasises the importance' of everyone following the social distancing guidelines and staying inside their homes.
Should Johnson's condition worsen, Dominic Raab will take charge.
Stay tuned to BHT for the latest updates