Where Every Prospect Pleases
Landscape Gardens
FROM MEDIEVAL TIMES
, ornamental gardens were formulaic and geometric, mimicking the styles of France and Italy. In the 1700s, though, a revolution occurred in English gardens, as the fashion shifted to let nature take its course—modified, of course, by such modest "improvements" to nature as changing the land's contours, creating lakes, planting exotic shrubs and trees and adding follies to enhance the view. Here are our favorite landscape gardens, much improved on nature, naturally.
1 STOURHEAD, WILTSHIRE
Widely regarded as the finest example of the 18th-century landscape garden, Stourhead has long been the "Flagship of the National Trust." Just take a stroll around the lake, where every vista is as spectacular as the one before. Carpets of bluebells in spring, but every season is breathtaking.
2 STOWE LANDSCAPE GARDEN, BUCKINGHAMSHIRE
More than 40 temples and monuments accent the 750 manicured acres of landscaped parkland at Stowe (including a 250-acre deer park). It would take more than a day to wander all the trails and discover all the hidden vistas created at Stowe.
3 STUDLEY ROYAL, YORKSHIRE
One of the best examples of a Georgian water garden, the ornamental lakes, cascades, temples and deer park of Studley Royal all contribute to stunning vistas across a northern Yorkshire valley. At their center lies not just another folly, but the spectacular ruins of 12th-century Fountains Abbey.
4 SHEFFIELD PARK GARDEN, EAST SUSSEX
Four small lakes form the centerpiece of this 120-acre landscape garden. Deliberately planted to bring color across the seasons, Sheffield Park also includes the National Collection of Ghent Azaleas, at their prime in May. The garden is also renowned for its exuberant displays of autumn color.
[caption id="BritishHeritages10GreatestVisits_img1" align="aligncenter" width="1024"]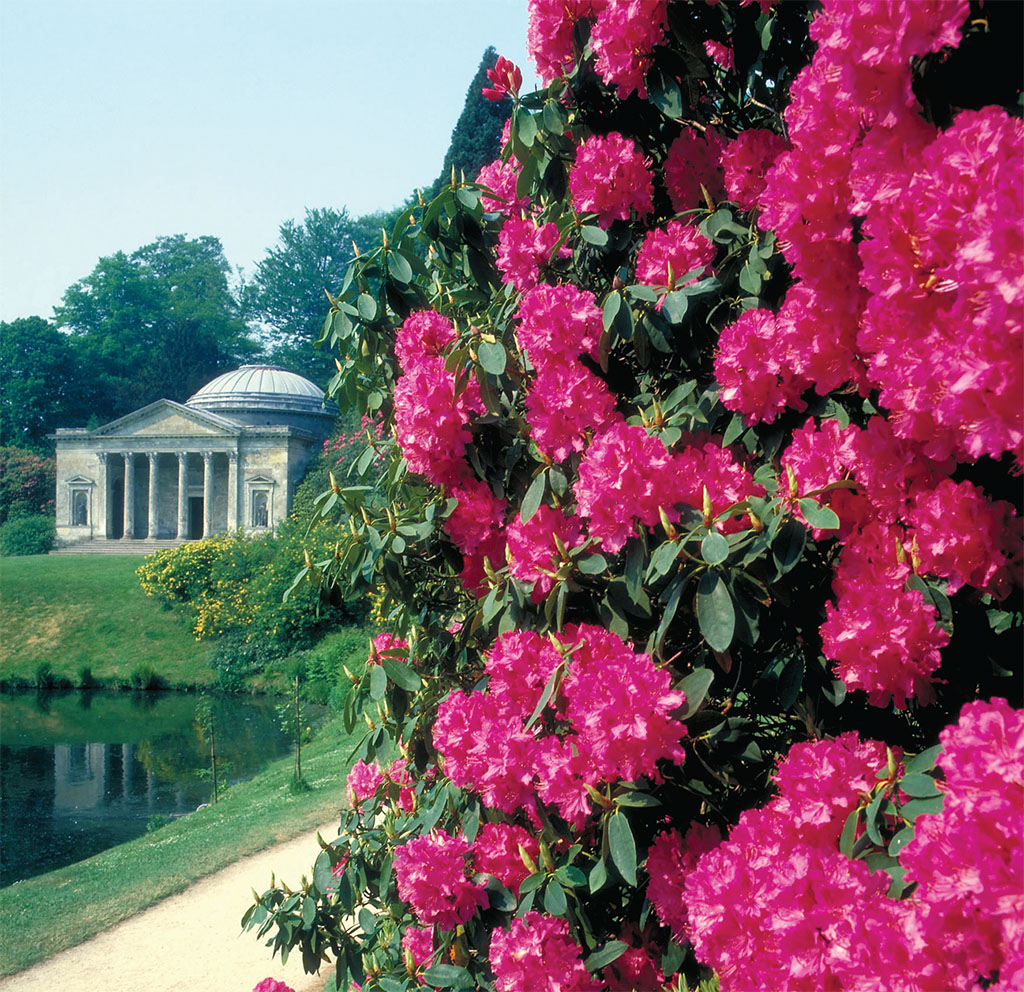 3
STOURHEAD[/caption]
[caption id="BritishHeritages10GreatestVisits_img2" align="aligncenter" width="1024"]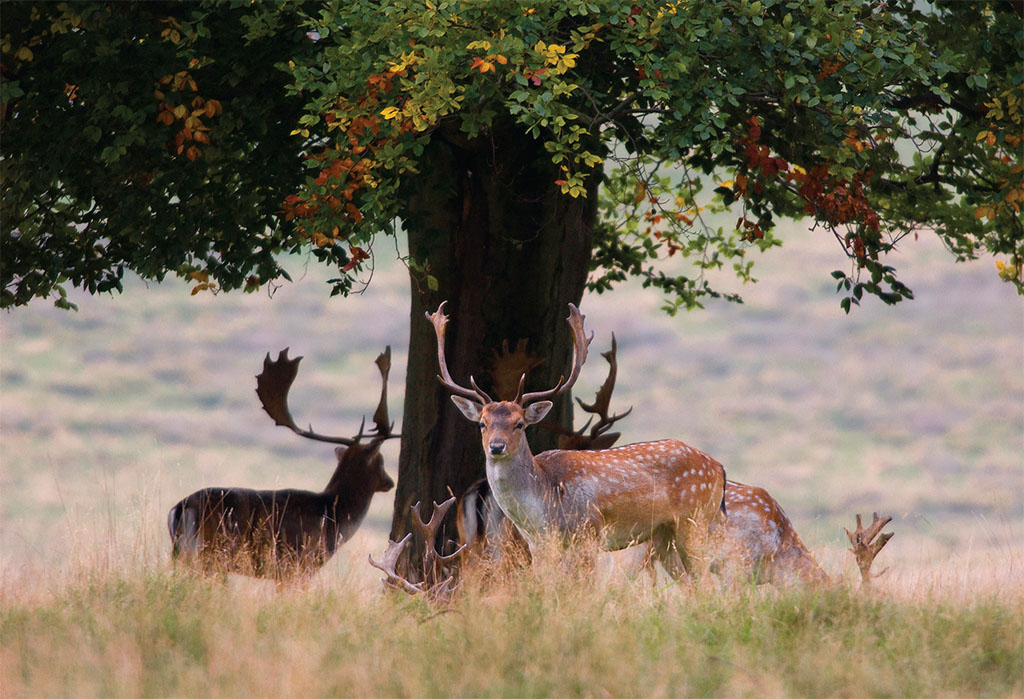 3
PETWORTH[/caption]
5 GRIMSTHORPE CASTLE GARDENS, LINCOLNSHIRE
Surrounding the stately home and its ornamental gardens, more than 3,000 acres of landscaped parkland includes old stand woodlands, lakes and a herd of red deer. Stroll the all-weather footpaths, or hire a bike there and follow the well-marked cycle trails.
6 PETWORTH, EAST SUSSEX
While Petworth House is renowned for its superb art collection, its 700-acre park is one of the great creations of the master landscaper "Capability" Brown. Open throughout the year free of charge, the park is at its best color in spring and autumn.
7 TATTON PARK, CHESHIRE
Herds of red and fallow deer roam the 1,000 acres of parkland that spread around the neoclassical mansion of Tatton Park. A working farm that includes many rare breeds and 50 acres of gardens complete one of the best National Trust visits we know.
8 BLENHEIM PALACE, OXFORDSHIRE
Yes, it's the phenomenal palace itself that draws visitors. But "Capability" Brown was at work here, too, shuffling those contours of the land and creating Blenheim's center-piece lake. Water terraces, gardens and park all feature in Blenheim's designation as a World Heritage Site.
9 WINDSOR GREAT PARK, BERKSHIRE
It would be easy to overlook this 5,000-acre park that spreads south of Windsor and its castle as a part of the Crown Estate. From the 13th-century it was a hunting ground for the monarch and friends, and deer still roam. Free and open to the public, you can wander for miles exploring.
10 PAINSHILL PARK, SURREY
The 158-acre Georgian landscape was created as a "Living Work of Art." The stroll through scenic vistas known as "The Hamilton Landscapes" affords amazing vistas across the green and undulating Surrey landscape. All the classic features are here, from the crystal grotto and a 14-acre lake to sundry exotic plantings.