CDATA[[caption id="Chelsea_Feature" align="aligncenter" width="1024"]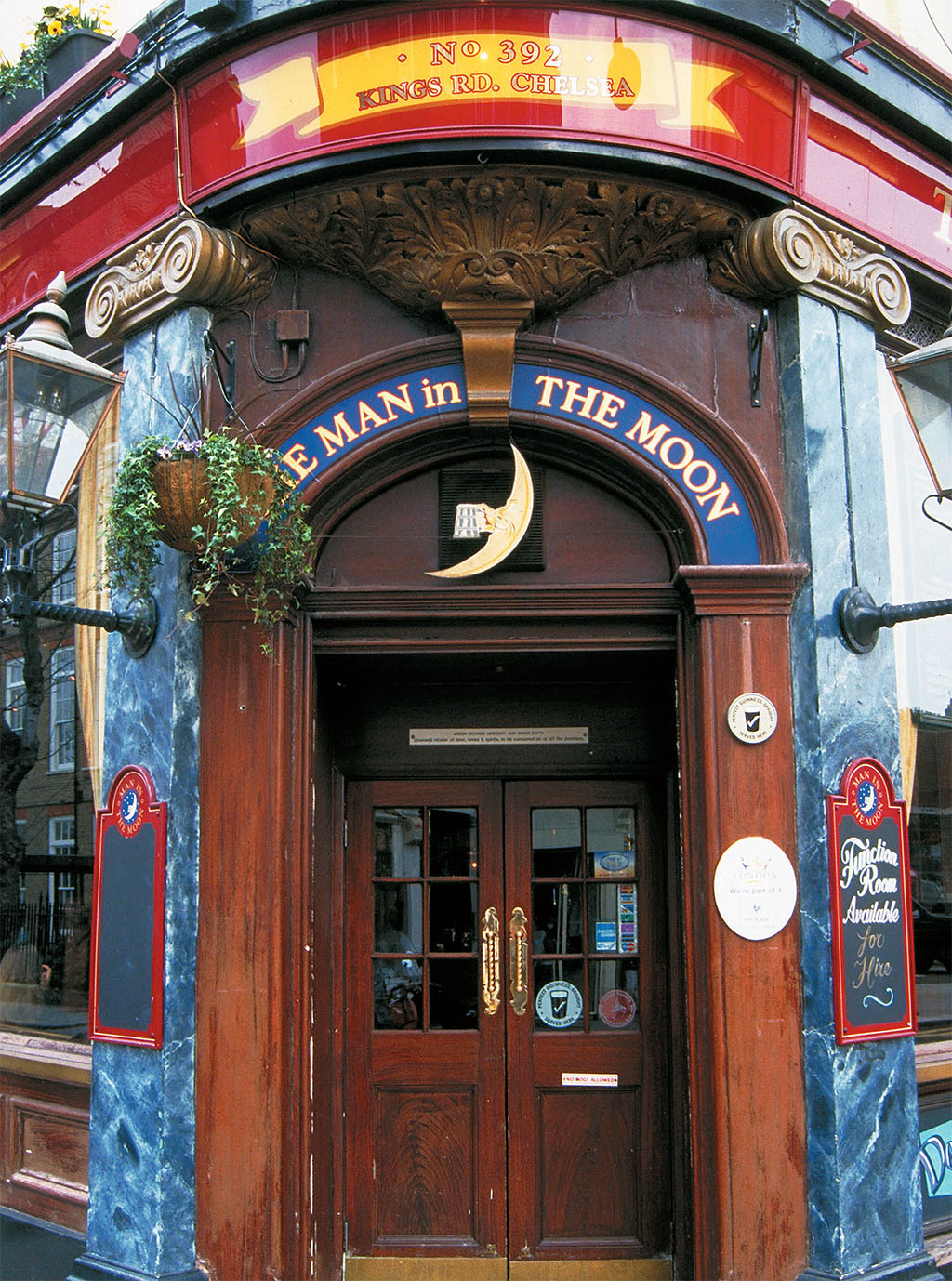 7
Once reserved exclusively for the monarch, today the King's Road is the bustling High Street of Chelsea, lined with pubs and restaurants, booksellers and fashion boutiques.
[/caption]
Confident, urbane and just slightly off the tourist track, Chelsea throbs with life from Sloane Square to World's End
CHELSEA HAS LONG been part of the story that is London's history. This neighborhood in southwest London with the River Thames as one of its borders was a popular dwelling place for the wealthy as far back as the late 17th century when the King's Road, which extends through all of Chelsea, was named for Charles II. This was the monarch's exclusive road and remained so until the end of the reign of George IV in 1830, when it was made public.
In Victorian times, Chelsea took on a bohemian atmosphere as painters and writers such as J.M.W. Turner, James McNeil Whistler, John Singer Sargent, George Eliot and Bram Stoker took up residence there. In the swinging 1960s, rock 'n' roll stars bought homes there, and models in Mary Quant miniskirts strolled the King's Road, as Chelsea was the place to be and to be seen. The following decade, the punk scene arrived there, thanks largely to the youthful market for the rubber and leather designs of Vivienne Westwood at her famous clothing store, SEX, on Kings Road.
Today Chelsea remains an affluent residential neighborhood with quiet streets off to the left and right of the King's Road, the village's main street, with lots of shops and boutiques all along its southwestern route. Chelsea's pretty houses on leafy, tree-lined streets usually have brightly colored entry doors and window boxes that are overflowing with flowers and plants. With its one tube station at Sloane Square, much of Chelsea seems to maintain the aura of a countryside village because of the long walk that many residents have to the Underground.
Chelsea begins in Sloane Square. The imposing white facade of the Royal Court Theatre is on one side of the square. It was here in 1956 that John Osborne's Look Back in Anger set a new standard for modern British drama, and the Royal Court continues to produce many new plays each year. Across the square is the Peter Jones department store that dates back to 1877. Residents of Chelsea still think of Peter Jones, with its popular china, linens and clothing departments, as their "local corner shop."
Chelsea Pensioners, retired soldiers in red or blue uniforms depending on the season, stroll the King's Road. These men are delightful unofficial goodwill ambassadors for the neighborhood, and they are ever ready to stop and chat. They reside in Christopher Wren's beautifully designed Royal Hospital, built in 1682 to house retired military men. Since 1913 the hospital's gardens overlooking the Thames buzz with excitement every May as the site of the famous Chelsea Flower Show.
This is still a neighborhood of small independent shops, though the usual chains such as Boots, The Body Shop, and Marks and Spencer are also here. John Sandoe on tiny Blacklands Terrace and World's End Bookshop at 347 King's Rd. are the sort of independent book dealers that are fast disappearing from big cities but are respected fixtures in Chelsea. A few years ago, the Duke of York Square, across from Blacklands Terrace, was turned into a pedestrian oasis with fountains, boutiques and places to eat. During the winter, an ice rink draws skaters and transforms the square into a magical setting. When it's time for a break, cappuccino and sweets at Patisserie Valerie is a delightful respite from the hectic pace of the King's Road.
[caption id="Chelsea_img1" align="aligncenter" width="678"]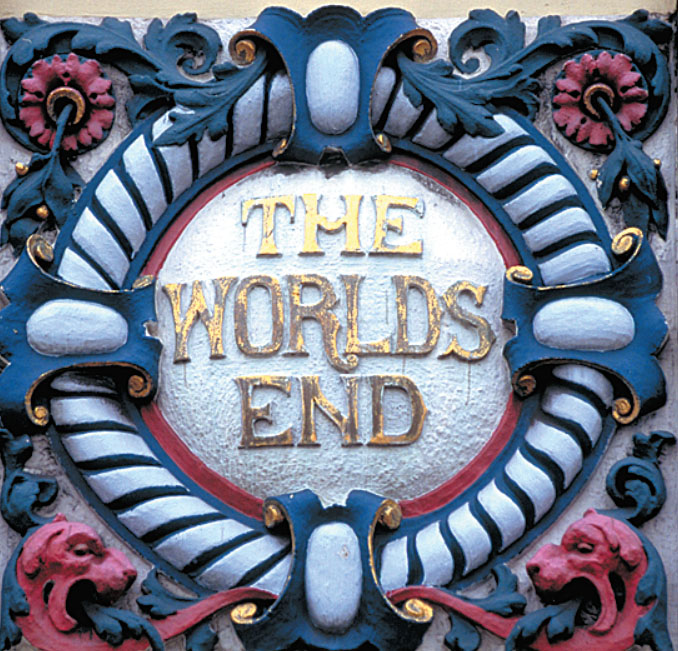 7
The tidy, colorful side-streets radiating from the King's Road give Chelsea its distinctive small neighborhood flavor. A familiar sight on the streets or in the neighborhood pubs are the famed Pensioners of Chelsea Royal Hospital. Every May, the horticultural world throngs to the grounds of the Royal Hospital for the show gardens and floral displays of the five-day Chelsea Flower Show. It's the neighborhood's biggest buzz. An oasis from the city's bustle is the Chelsea Physic Garden, whose herb beds and lawns are among the oldest gardens in England. Or, of course, you might head down to the western end of the King's Road—to the World's End.
[/caption]
YOU CAN EAT WELL IN Chelsea's many restaurants. Choys at 172 King's Rd. offers good Chinese food, while Ziani, on Radnor Walk just off the King's Road, is patronized by locals for its Italian cuisine. Gordon Ramsey, the well-known chef, TV personality and owner of several London eateries, has a restaurant bearing his name at 68 Royal Hospital Rd. (though it will take some effort to secure a reservation). Terence Conran's Bluebird restaurant at 350 King's Rd. is a popular place to meet friends and enjoy good food, especially at some of its outdoor tables on a warm day.
If it is a Wednesday or Sunday afternoon, a turn off the King's Road along Beaufort Street is in order for a visit to the Chelsea Physic Garden. One of the oldest in England, the garden was created in 1673 to exclusively grow and identify plants for medicinal purposes. Today its footpaths and lavish foliage transport the visitor to a quiet, serene place that seems far from the busy city just outside its gates.
The area near the Chelsea Physic Garden with streets leading to the River Thames is known as Old Chelsea. Thomas Carlyle, the Victorian writer, lived in a Queen Anne house at 24 Cheyne Row without running water, electric light or gas fires from 1834 to 1881. Nearby Lawrence Street has a plaque honoring the famous Chelsea Porcelain Works, which made porcelain there for 40 years before relocating north to Derby in 1784. The memorials in the nearby churchyard of Chelsea Old Church are a Who's Who of this historic neighborhood and include Sir Thomas More, who worshipped there and lived nearby. Old Church Street was Chelsea's main road until 1830.
There is so much to see along the King's Road. Sydney Street leads to the Church of St. Luke's, where the novelist Charles Dickens was married in 1836. On nearby Cale Street, the English actress Jane Asher has a lovely cake shop. The village green and cluster of small shops in this part of Chelsea are quaint and charming.
'Chelsea seems to retain the aura of a countryside village'
The western end of the King's Road, known as World's End, offers a different feel to Chelsea. The name came about because it was the last stop on a medieval cart track leading west from London. There's a slightly raffish air to it; the stores seem smaller and are frequented more by area residents than by visitors. World's End was a neighborhood where working-class people from all over England settled during the first half of the 20th century as they tried to make a better life for themselves and their families. In those days, the contrast between the two sections of Chelseas was stark, as at a certain point on the King's Road the affluence turned abruptly to extreme poverty.
In the 1980s, rebuilding and regentrification began there. Today, Chelsea Harbour, with its luxury flats, hotel, offices and shops, surround a small harbor. Vivienne Westwood's avant-garde clothes shop still remains from the 1970s at 430 King's Rd., and is recognizable by the backward-counting clock outside. The World's End Distillery and Restaurant, housed in a building dating back to the late 1880s, continues to serve traditional English snacks such as cockles and winkles.
In 1990 the restaurant Chutney Mary pioneered changes to brighten up this part of Chelsea. Chutney Mary draws many locals and business people with its elegent decor and superb Anglo-Indian cuisine.
The streets around the King's Road at this end of Chelsea are lined with antique shops and though the great bargains of years ago may be a thing of the past, value for money still exists there. Stamford Bridge, the headquarters of the Chelsea Football Club, is located very near this part of the King's Road, though it is actually in neighboring Fulham.
Chelsea continues on into the 21st century as a thriving community with a population of professionals and its exorbitant real estate prices. Many blue plaques, the distinctive discs that call attention to the places where notable people have lived in London, adorn its houses and remind us of Chelsea's well-known residents. Though the neighborhood has changed over the decades, it has often been a very desirable area to live and visit. Elvis Costello had a hit record in 1978 with "I Don't Want to Go to Chelsea," and yet everyone else seems to want to go there.
[caption id="Chelsea_img2" align="aligncenter" width="1024"]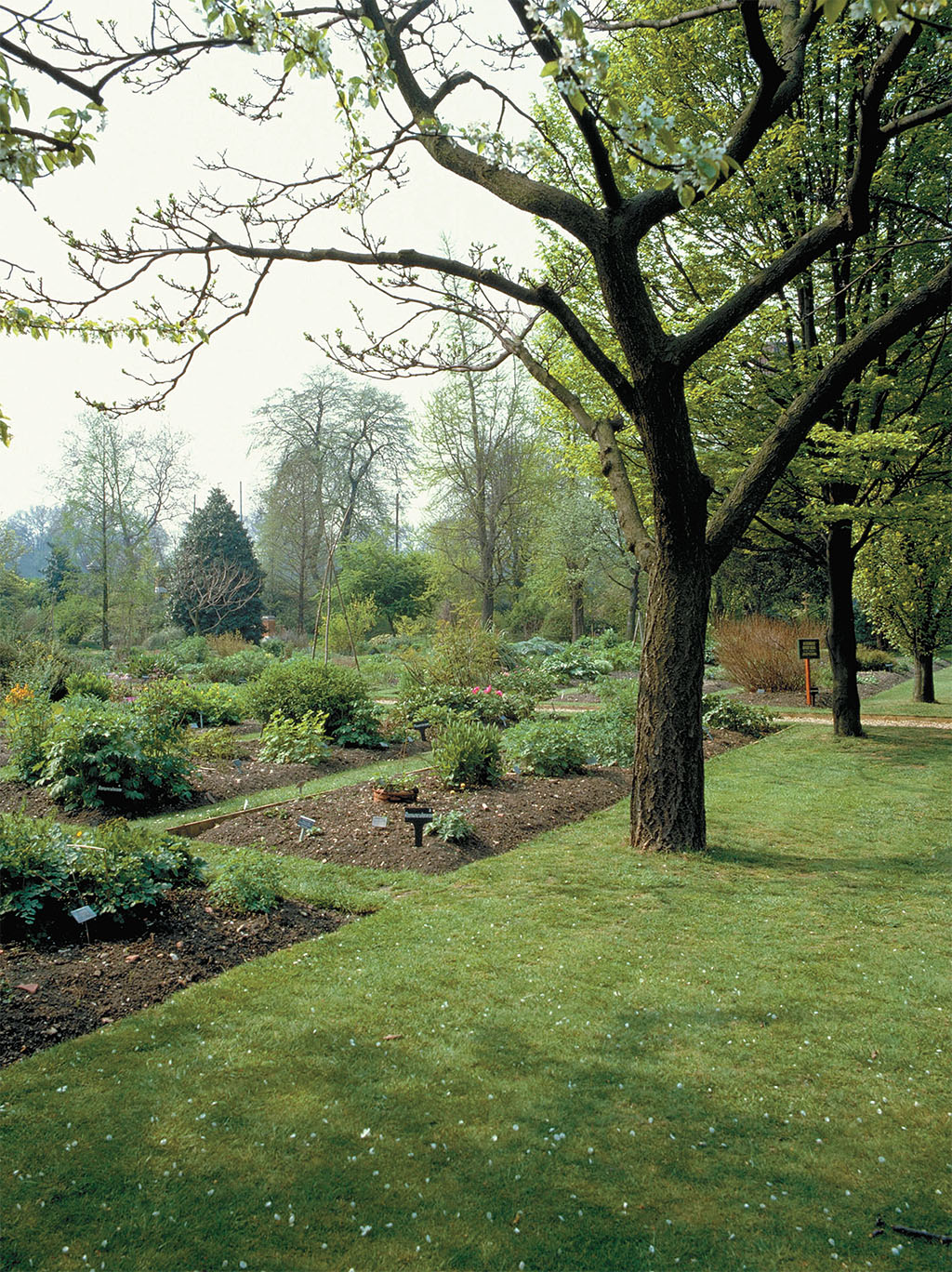 7
[/caption]
[caption id="Chelsea_img3" align="aligncenter" width="682"]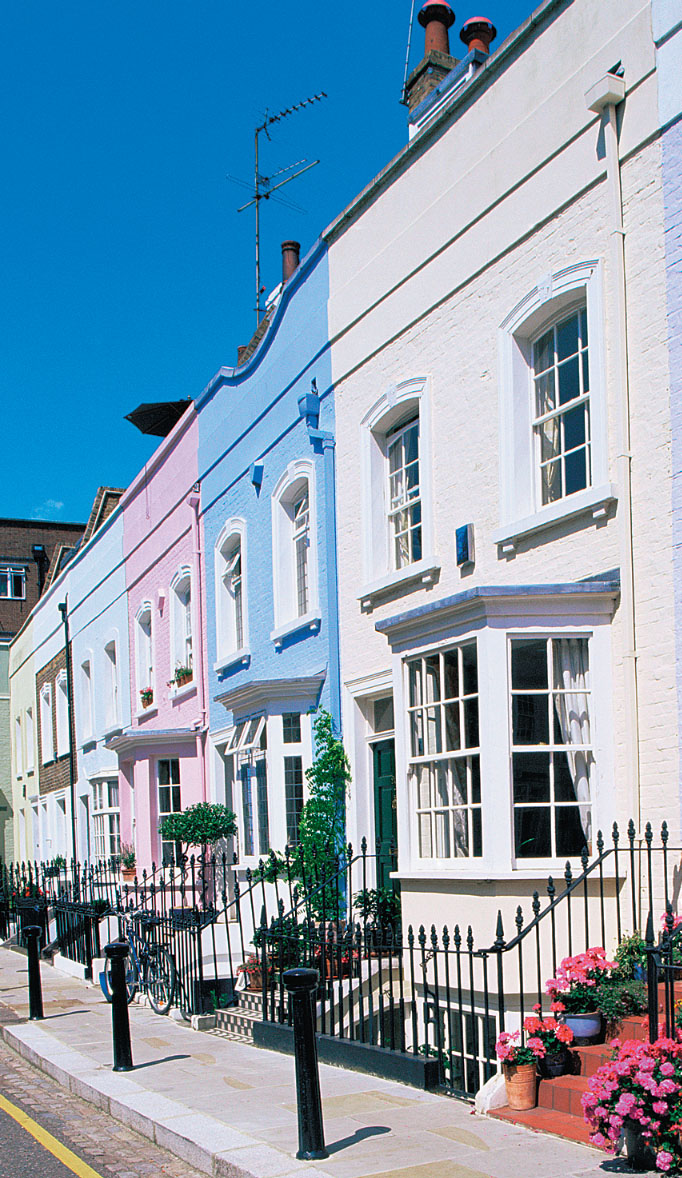 7
[/caption]
[caption id="Chelsea_img4" align="aligncenter" width="678"]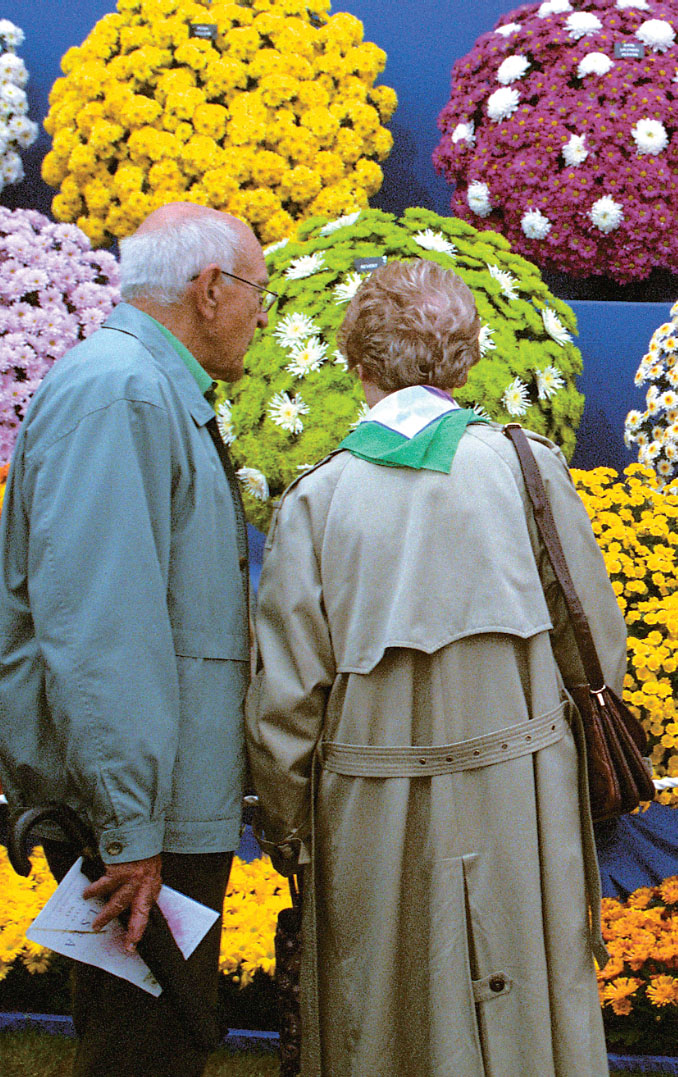 7
[/caption]
[caption id="Chelsea_img5" align="aligncenter" width="1024"]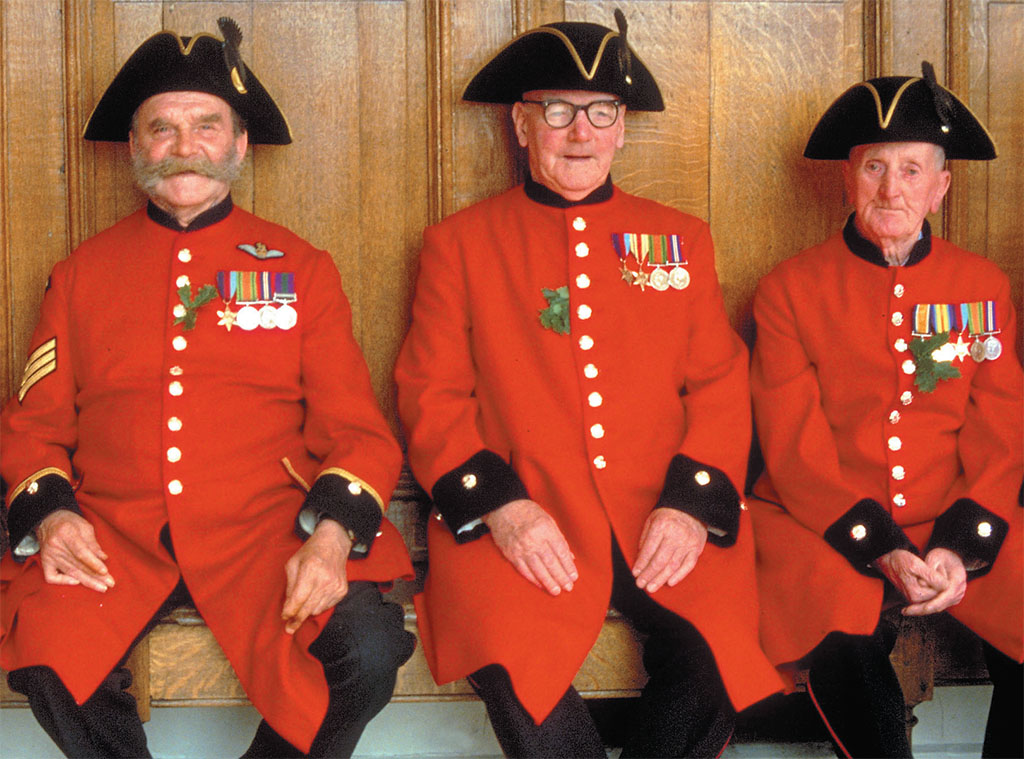 7
[/caption]