Great choices for fish and chips or a destination dinner
LONDON HAS MORE THAN its share of historic, memorable and delectable dining establishments. No, you don't often want to cross town for a meal. One or more of these terrific eateries, however, is bound to be close by or on your way.
1. RULES, MAIDEN LANE
London's oldest restaurant (1789) maintains the same stalwart menu standards that it has for generations. Among the Olde English dishes, pride of place goes to shellfish and game. This is the place to try partridge, jugged hare or grouse in season. The décor oozes the plush ambience of decades.
TUBE: Covent Garden
2. SIMPSON'S-IN-THE-STRAND, THE STRAND
Carving roast beef tableside from a trolley began initially so that the gentlemen playing chess would not have to stir from their game. It's become a tradition that's continued unabated since before Dickens dined there. Simpson's ornate dining room serves up the British culinary classics with timeless style.
TUBE: Charing Cross
3. THE PUNJAB, NEAL STREET
For years we have sung the praises of one of London's oldest and most famed Indian restaurants. The Punjab is not only one of the best, but is also moderately priced. Start with pappadom and pickle and get dishes to share. Rogan gosh, chicken jalfreezi and the prawn bhuna are rock stars.
TUBE: Covent Garden
4. ROWLEY'S, JERMYN STREET
Simple food, simply cooked to perfection traditionally as if for old English gentlemen: Rowley's is the place for steak thinly sliced on a hot chaffing dish swimming in herb butter with hot golden
frites
and red wine. There are other options, of course, but it hardly seems worthwhile.
TUBE: Piccadilly Circus
5. PORTERS, HENRIETTA STREET
For traditional English food in an informal English eaterie. Here's a destination for reasonably priced, upscale versions of such delicacies as fish cakes, wild boar sausages and savory pies of every description. Wonderful starters include a bracing pea and smoked bacon soup for a gray day.
TUBE: Covent Garden
6. CRITERION, PICCADILLY CIRCUS
Right in the heart of Piccadilly Circus, Criterion has been one of London's most opulent restaurants since 1874. The classic Anglo-French bistro and grill menu is always superbly executed, at a price more reasonable than its surroundings would suggest.
TUBE: Piccadilly Circus
7. ROCK AND SOLE PLAICE, ENDELL STREET
Fish and chips? Everyone has their favorite chippie, but just around the corner from Covent Garden tube stop, one of London's best has been frying up top-drawer British comfort food for decades. Cod and haddock are the bomb, and more adventurous options deliciously await.
TUBE: Covent Garden
8. LANGHAM's BRASSERIE, STRATTON STREET
This Mayfair landmark has been a haven of posh informality for decades. Its formula is classic Anglo-French bistro cooking without a lot of frills in a lively atmosphere of understated elegance. Think bangers and mash on a linen tablecloth.
TUBE: Green Park
9. THE ALBERT, VICTORIA STREET
Yes, The Albert is unabashedly something of a tourist pub, just down the street from Westminster Abbey. Throughout the day, however, they serve up from the food counter quality, reasonably priced pub food in all the classic forms: savory pies and curries, chips with everything, pastas and salads. They pull a broad range of good pints, too.
TUBE: St. James's Park
10. WILTONS, JERMYN STREET
Wiltons has been serving up fish and shellfish, grills and game since 1840. Their timeless formula is traditional English cuisine of strictly seasonal ingredients on a minimalist changing menu. Thoughtful service and an ambience of understated elegant simplicity.
TUBE: Piccadilly Circus
[caption id="ClassicLondonRestaurants_img1" align="alignleft" width="595"]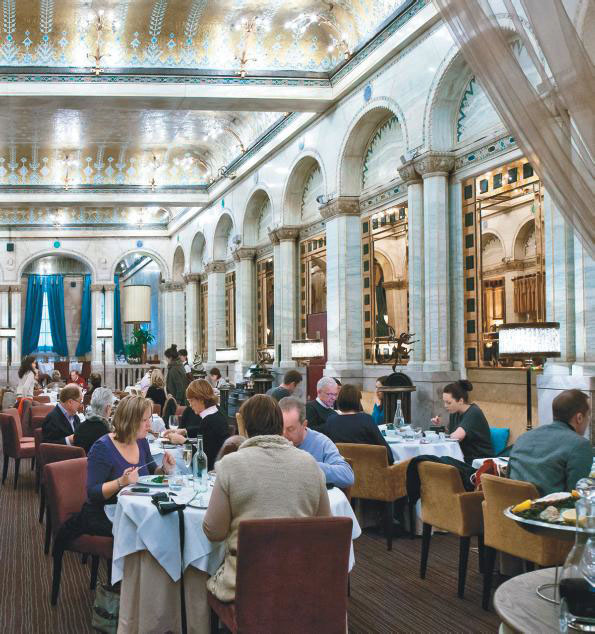 5
CRITERION
[/caption]
[caption id="ClassicLondonRestaurants_img2" align="alignright" width="417"]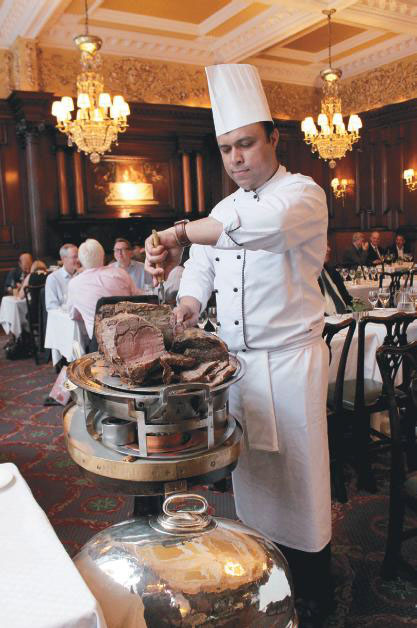 5
SIMPSON'S
[/caption]
[caption id="ClassicLondonRestaurants_img3" align="alignleft" width="417"]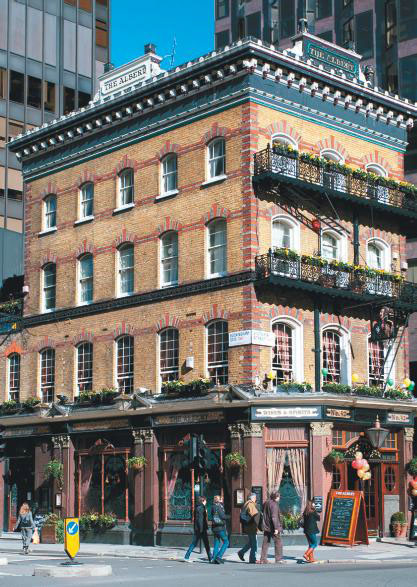 5
THE ALBERT
[/caption]
[caption id="ClassicLondonRestaurants_img4" align="alignright" width="595"]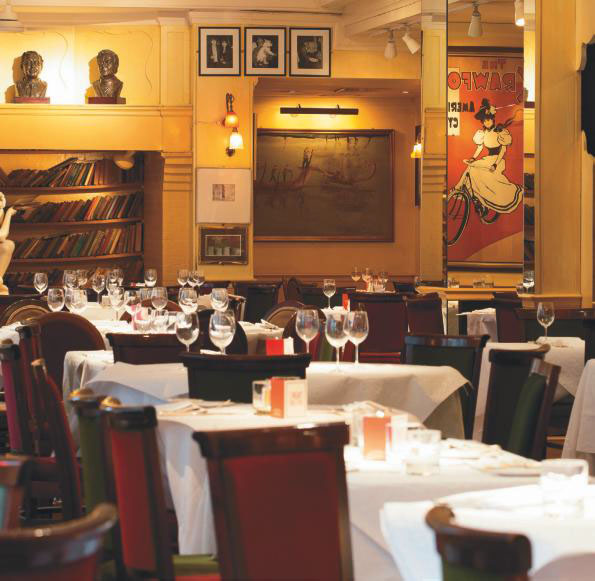 5
LANGHAM'S BRASSERIE
[/caption]