Almost any reference to Britain describes the country as an island nation. With 838 miles from Land's End to John O'Groats, however, it's very deceiving to think of Great Britain as a "small" island. That's about the distance between Portland, Maine and Durham, NC. What's a big island?
[caption id="GrandeurandHistoryonBritainsCoastline_Feature" align="aligncenter" width="815"]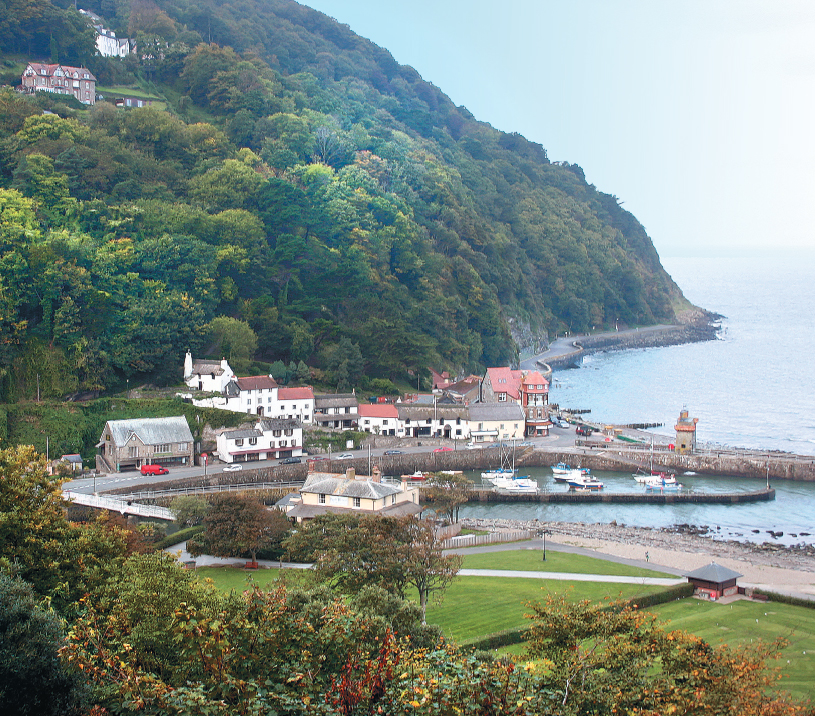 10
At tiny Lynmouth on the North Devon coast, the River Lyn flows through a deep time-worn gorge, draining Exmoor into the Bristol Channel.
[/caption]
Still, no place in Great Britain is more than 70 miles from the coast. According to the Ordnance Survey, the small village of Coton in the Elms, Derbyshire, just a few miles south of Burton Upon Trent, holds the distinction of being the most land-locked spot on the island, roughly equidistant from the Wash and the Irish Sea. Remarkably, with its variegated bays, firths, estuaries and peninsulas, mainland Great Britain is surrounded by 11,073 miles of fractured waterfront. Yes, Britain is a coastline nation.
Let's take a photographic journey around the coast beginning on the Cornish peninsula.
[caption id="GrandeurandHistoryonBritainsCoastline_img1" align="aligncenter" width="769"]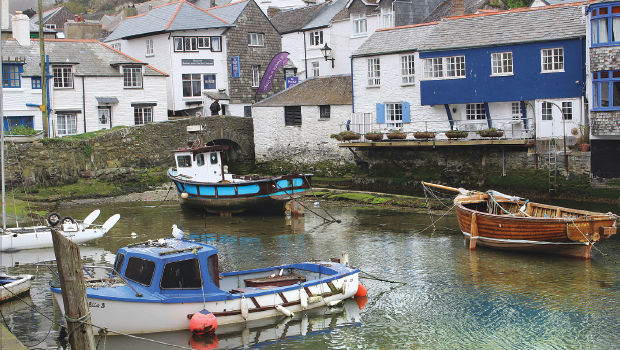 10
Beloved by photographers, Polperro is the archetypical picturesque Cornish fishing village.
[/caption]
[caption id="GrandeurandHistoryonBritainsCoastline_img2" align="aligncenter" width="781"]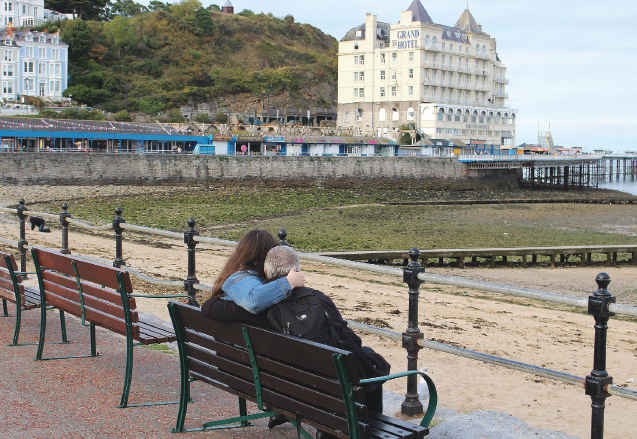 10
Among Wales' many seaside holiday towns, Llandudno on Colwyn Bay has been North Wales' most popular, and most genteel, destination since Victorian times.
[/caption]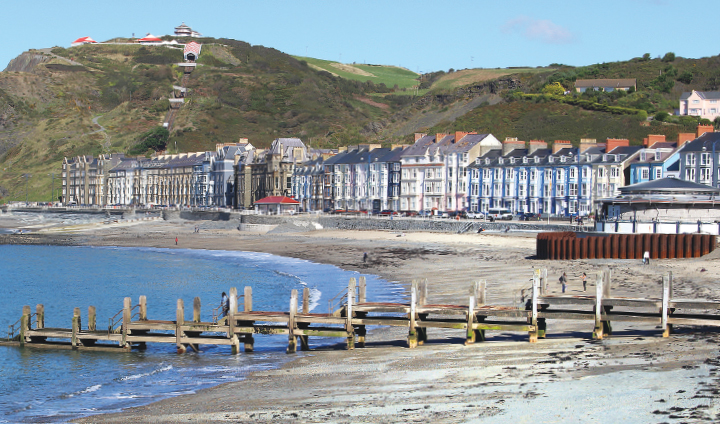 10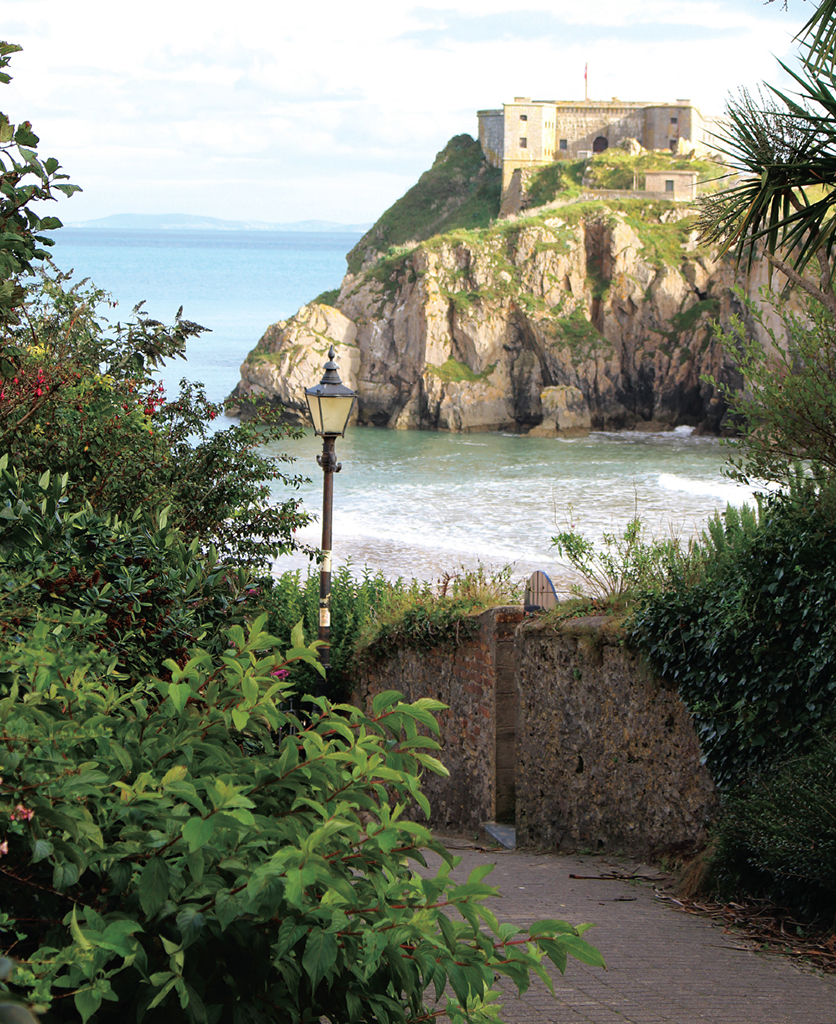 10
[caption id="GrandeurandHistoryonBritainsCoastline_img6" align="aligncenter" width="731"]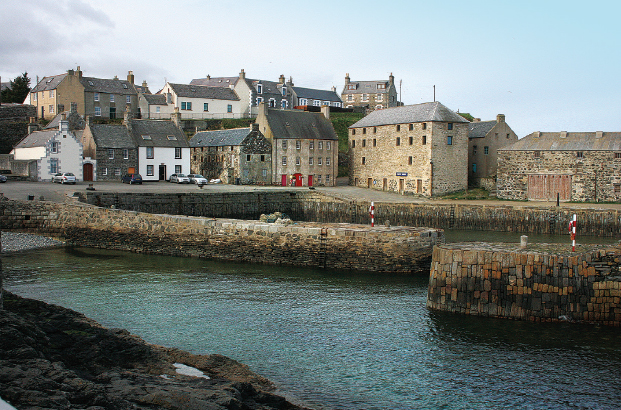 10
The stark countryside and protected harbors of Scotland's northern Aberdenshire coast, such as Pennan to the right (famed from the movie

Local Hero

), reflect the wind and weather of the North Sea.
[/caption]
[caption id="GrandeurandHistoryonBritainsCoastline_img8" align="aligncenter" width="883"]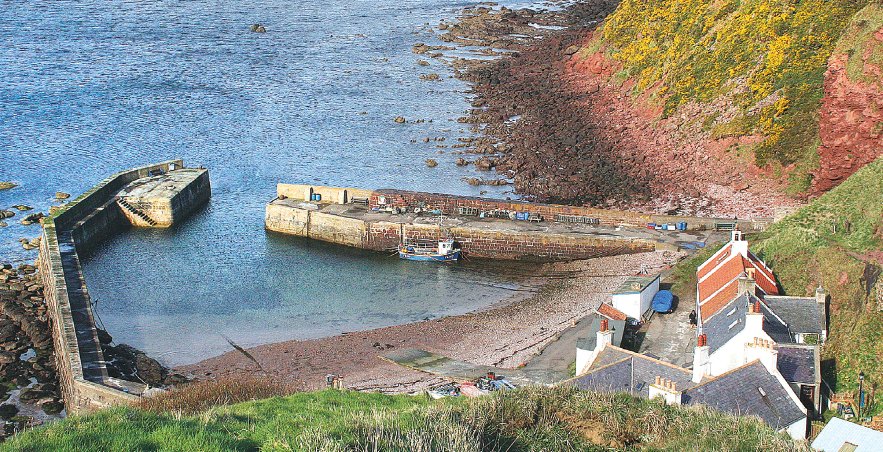 10
From Southend's cliff-top promenade, watch the sunset over London upriver.
[/caption]
"I have traveled and photographed a good deal of the British coastline over the past 35 years, and remain constantly amazed at the variety and color of its picturesque harbors, dramatic seascapes and the meld of human and natural history that provides its unique character."
[caption id="GrandeurandHistoryonBritainsCoastline_img9" align="aligncenter" width="856"]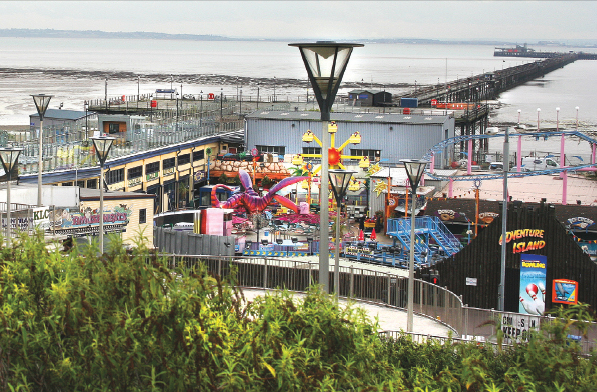 10
Where the River Thames empties into the English Channel, Southend-on-Sea, Essex, has been a favorite seaside playground for generations of working-class Londoners. Cockney accents abound, as well as all the kiss-me-quick attractions. Southend's pier is the longest pleasure pier in the world, complete with its own railroad stretching more than a mile into the Thames estuary.
[/caption]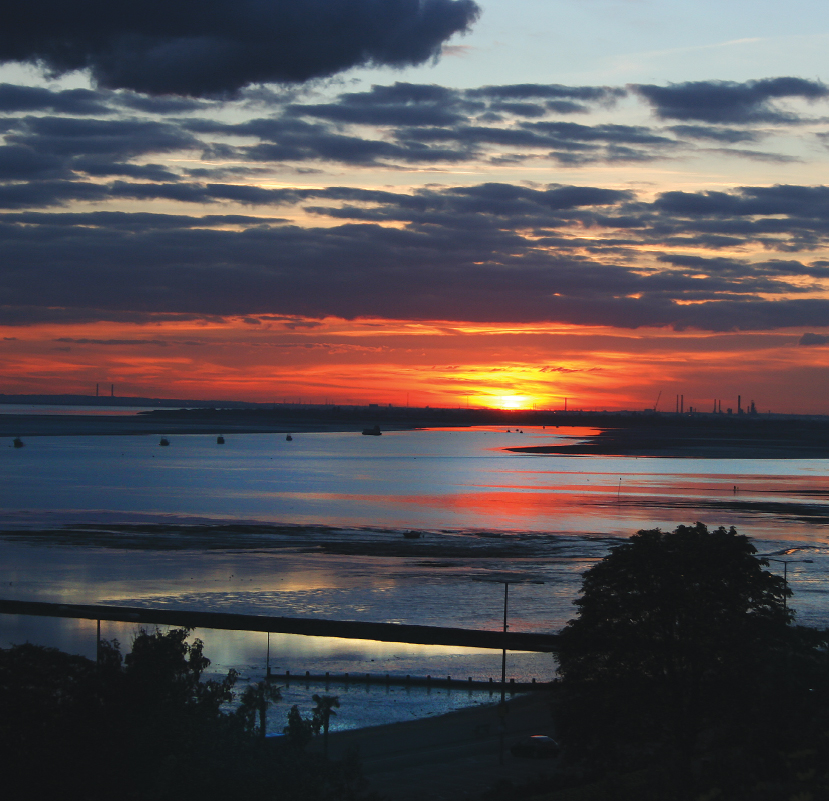 10
Added Coastline Photo Gallery:
[gallery link="file" ids="eyJ1cmwiOmZhbHNlLCJ0aXRsZSI6bnVsbCwiY2FwdGlvbiI6ZmFsc2UsImFsdCI6IiIsImRlc2NyaXB0aW9uIjpudWxsfQ==,eyJ1cmwiOmZhbHNlLCJ0aXRsZSI6bnVsbCwiY2FwdGlvbiI6ZmFsc2UsImFsdCI6IiIsImRlc2NyaXB0aW9uIjpudWxsfQ==,eyJ1cmwiOmZhbHNlLCJ0aXRsZSI6bnVsbCwiY2FwdGlvbiI6ZmFsc2UsImFsdCI6IiIsImRlc2NyaXB0aW9uIjpudWxsfQ==,eyJ1cmwiOmZhbHNlLCJ0aXRsZSI6bnVsbCwiY2FwdGlvbiI6ZmFsc2UsImFsdCI6IiIsImRlc2NyaXB0aW9uIjpudWxsfQ==,eyJ1cmwiOmZhbHNlLCJ0aXRsZSI6bnVsbCwiY2FwdGlvbiI6ZmFsc2UsImFsdCI6IiIsImRlc2NyaXB0aW9uIjpudWxsfQ==,eyJ1cmwiOmZhbHNlLCJ0aXRsZSI6bnVsbCwiY2FwdGlvbiI6ZmFsc2UsImFsdCI6IiIsImRlc2NyaXB0aW9uIjpudWxsfQ=="]