Songs of Praise Celebrates 50th
BBC ONE'S SONGS OF PRAISE reaches a milestone. The world's longest-running religious series turned 50, and celebrated with a visit to Tabernacle Welsh Baptist Church in Cardiff, site of the original broadcast in 1961. A singalong at Alexandra Palace led by Andrea Bocelli and Katherine Jenkins and a special documentary looking back on the Sunday evening staple's rich history were also part of the commemoration. Over the years, Songs of Praise has brought to air 12,500 broadcasts from more than 1,800 churches, chapels and cathedrals.
[caption id="Dateline_img1" align="aligncenter" width="1024"]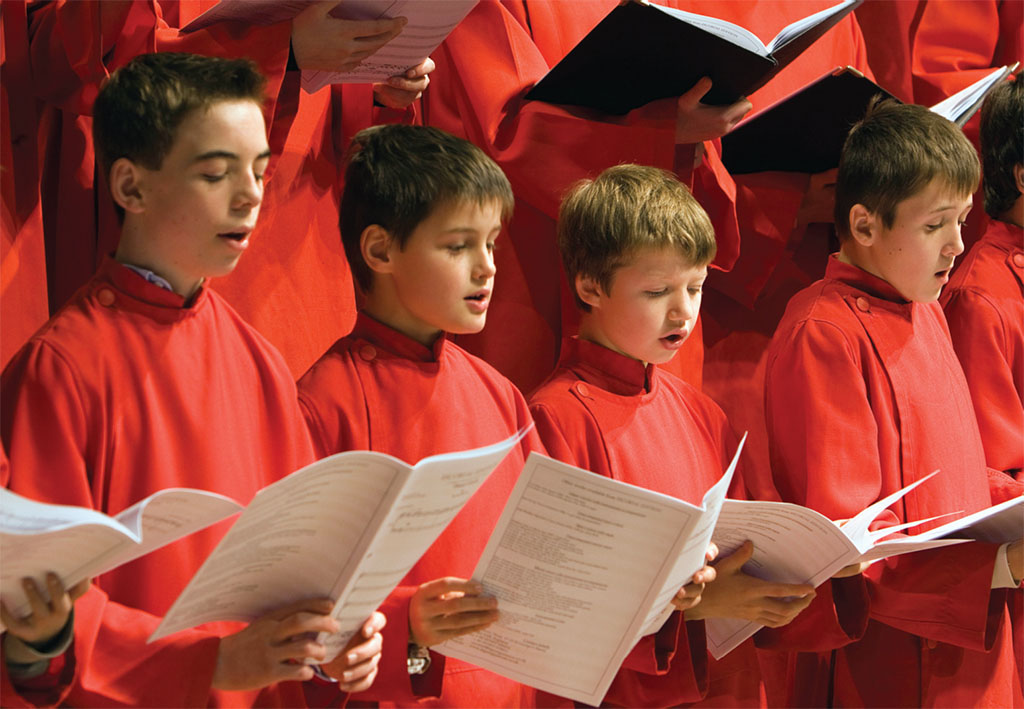 17
Still singing after all these years.
[/caption]
All Over

Olympic Torch in UK Marathon
GAMES ORGANIZERS HAVE REVEALED the circuitous 8,000-mile route the London 2012 Olympic torch will take in the UK during a 10-week journey beginning May 19. The torch is scheduled to pass through 1,018 places, bringing it within 10 miles of 95 per cent of the population. Traveling through every county, the torch will ride up Mount Snowden by rail, float in a balloon at the Eden Project and take a steamer across Windermere—among its many other planned adventures before arriving at the Olympic stadium on July 29th.
[caption id="Dateline_img2" align="aligncenter" width="712"]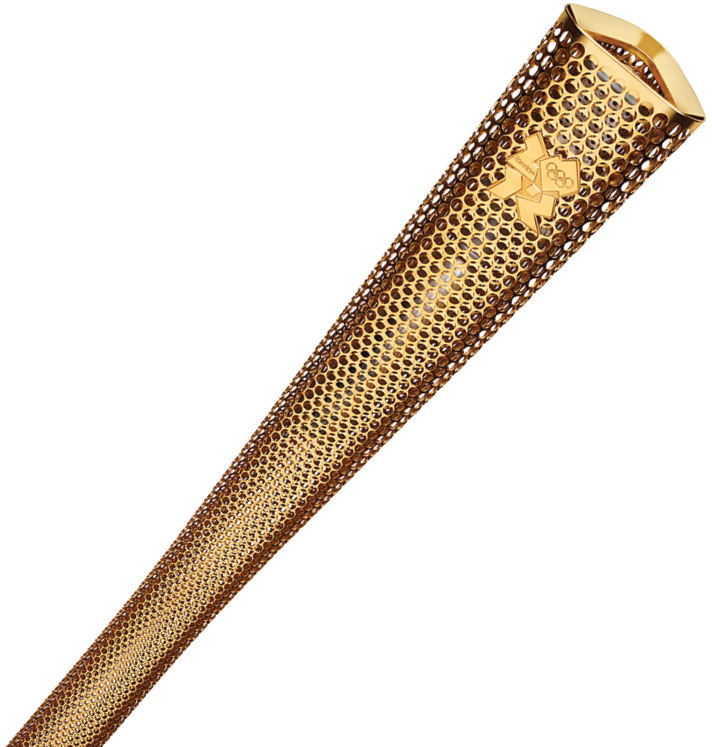 17
Set to travel 8,000 miles in Britain.
[/caption]
Prince Charles Supports Elite Teachers
The Prince's Teaching Institute was established by Prince Charles to promote traditional subjects in the face of "trendy" teaching. In a Master's program beginning at Cambridge, secondary school teachers will get advanced study in such "out of fashion" topics as Chaucer, the English Civil War, 18th-century poetry and the Crusades.
[caption id="Dateline_img3" align="aligncenter" width="501"]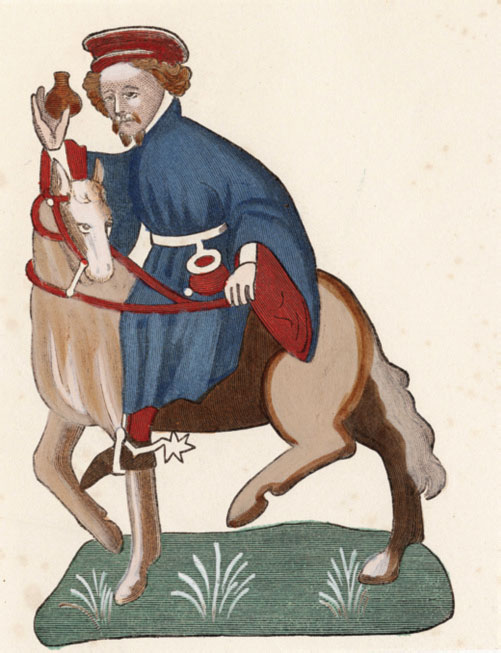 17
Few now know Chaucer's Manciple.
[/caption]
Wick's Old Pulteney is No. 1
According to the 2012
Whisky Bible
, the world's best whisky is 21-year old Old Pulteney, distilled in one of Scotland's most remote distilleries in northernmost Caithness. The single-malt nectar is described as exploding from the glass "with vitality, charisma and class."
[caption id="Dateline_img4" align="aligncenter" width="360"]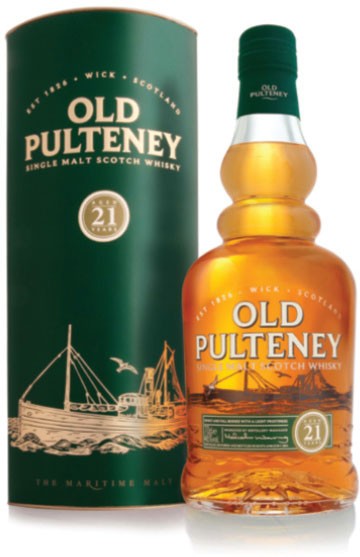 17
Definitely for sipping, not shots.
[/caption]
Stilton Village Fights for Its Cheese
The village of Stilton may have given its name to the great blue-veined cheese. Ironically, since the designation "Stilton" has become a protected branding by the EU, however, villagers haven't been able to label their own local cheese as Stilton. The village is fighting to change the rules, and to milk the situation for all it's worth.
[caption id="Dateline_img5" align="aligncenter" width="502"]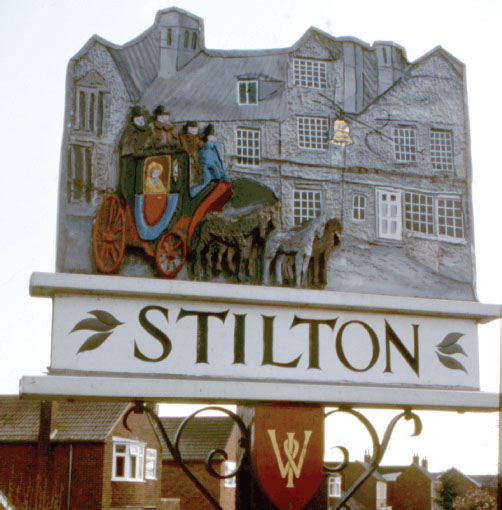 17
A Stilton cheese, by any other name, would still smell—delicious.
[/caption]
Prince William Serves in the Falklands
The New Year begins for Prince William with a 6-week tour of duty in the Falkland Islands. William's posting as a search and rescue pilot will be served at RAF Mount Pleasant, some 30 miles south of Port Stanley. Ironically, RAF Mount Pleasant was opened in 1985 by William's uncle, Prince Andrew, himself a Sea King helicopter pilot in the Falklands War—now 30 years ago.
[caption id="Dateline_img6" align="aligncenter" width="502"]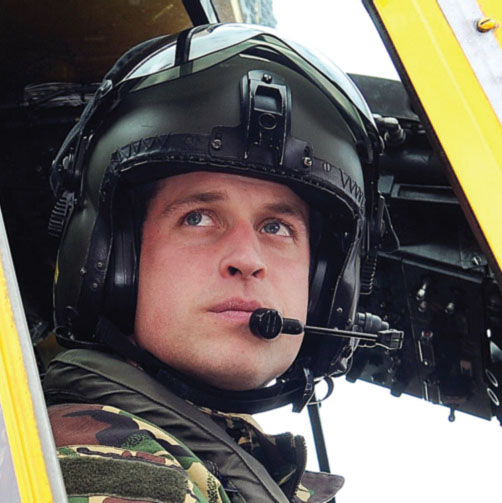 17
In the footsteps of his Uncle Andrew.
[/caption]
The City

Diamond Jubilee Commemorative Coin
THE BANK OF ENGLAND has released a new coin in commemoration of the 2012 Queen's Diamond Jubilee. Designed by Ian Rank-Bradley, the r£5 piece features new portraits of Her Majesty, with a contemporary image of The Queen on the coin's obverse and a classical silhouette of Her Majesty as a younger monarch on the reverse.
[caption id="Dateline_img7" align="aligncenter" width="710"]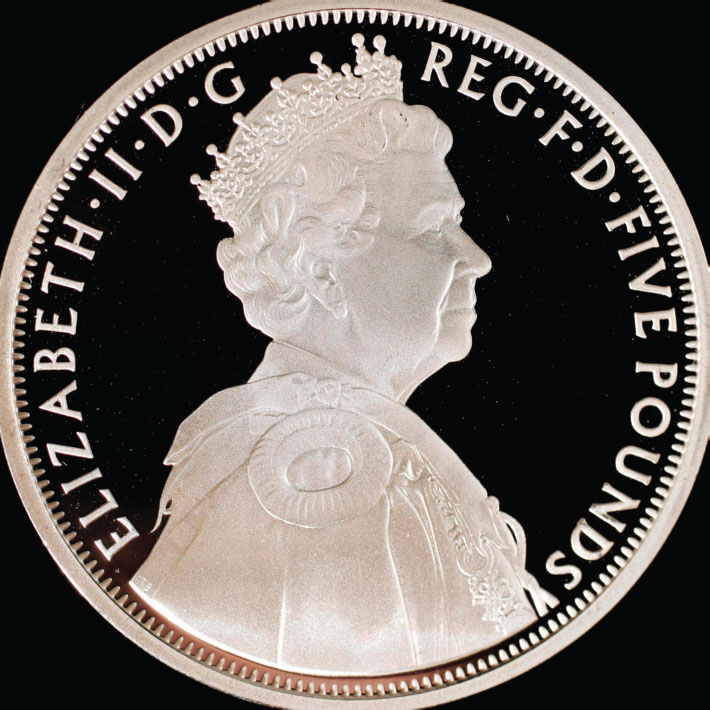 17
[/caption]
[caption id="Dateline_img8" align="aligncenter" width="696"]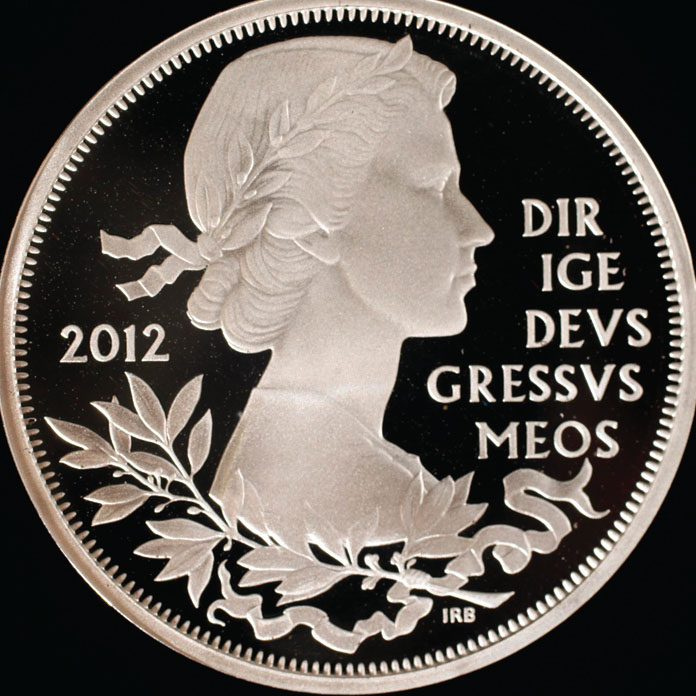 17
Don't expect to see them in circulation.
[/caption]
Cheam, Surrey

Nonsuch Palace at Last Revealed
COMMISSIONED BY HENRY VIII
in 1538, for 150 years the aptly named Nonsuch Palace dazzled the world for 150 years before it was sold off and demolished by the mistress of Charles II in 1690. Now, for the first time, Nonsuch can be seen in all its glory thanks to an incredible scale replica of the palace built by model-maker Ben Taggert and based on 50 years of research by Oxford professor Martin Piddle—who led the site's first excavation in 1959.
[caption id="Dateline_img9" align="aligncenter" width="1024"]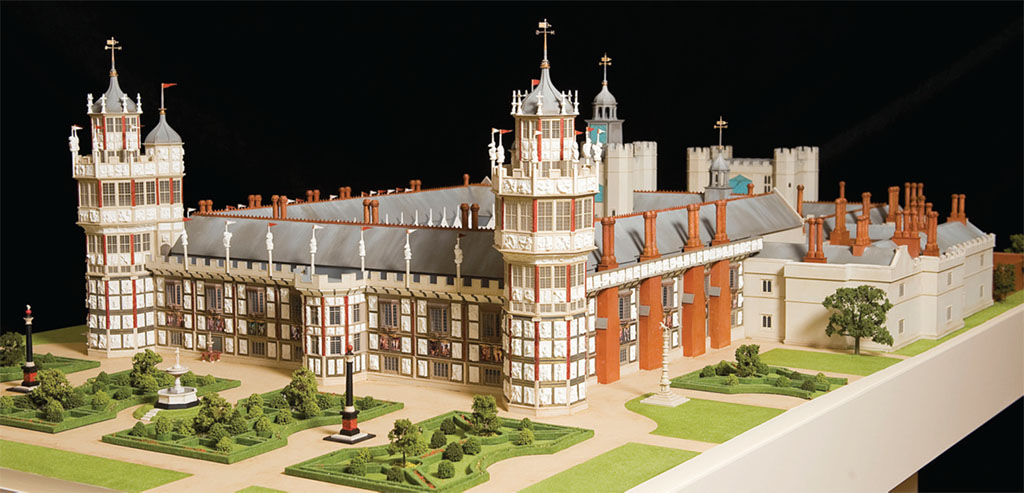 17
Henry VIII's favorite palace re-created to scale.
[/caption]
Ardnamurchan, Highlands

Viking Boat Burial a First
[caption id="Dateline_img10" align="aligncenter" width="1024"]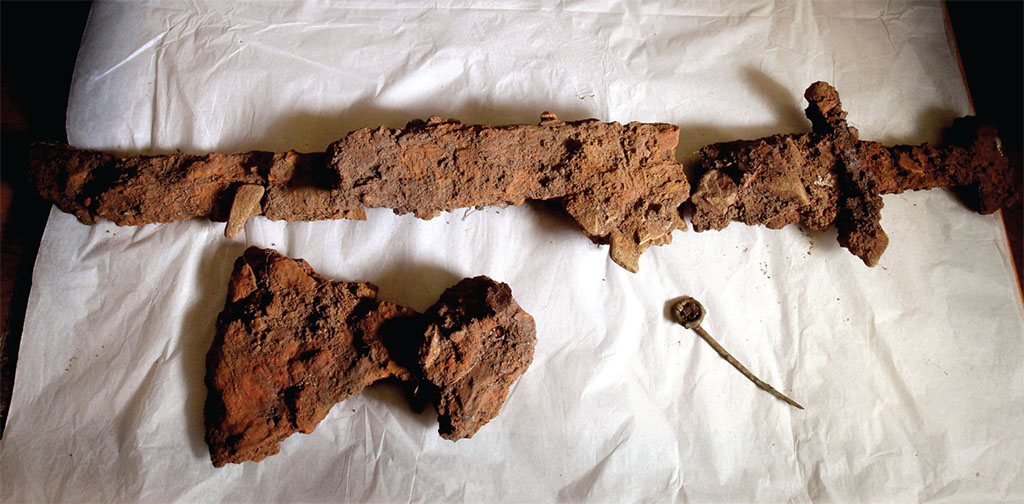 17
Weapons were not unpredictably part of the find.
[/caption]
THE FIRST FULLY INTACT VIKING BOAT burial ever discovered on the British mainland has been excavated on the west Highlands coast at Ardnamurchan. The high-ranking warrior and his sundry artifacts were laid out in a 16-foot boat more than 1,000 years ago. University of Manchester archaeologist at the dig, Dr. Helen Cobb, describes the find as "one of the most important Norse graves ever excavated in Britain."
Edinburgh

J.K. Rowling Honored for Remarkable Act
HARRY POTTER AUTHOR J.K. Rowling has been honored by the University of Edinburgh after donating r£10 million for a new multiple sclerosis clinic. Described as a "remarkable act of philanthropy," Rowling's gift funds what is expected to be a world center in the development of treatments for degenerative neurological conditions. Princess Anne presented the writer with a benefactor's award at a university ceremony—her first official duty upon becoming the University of Edinburgh's eighth chancellor.
[caption id="Dateline_img11" align="aligncenter" width="718"]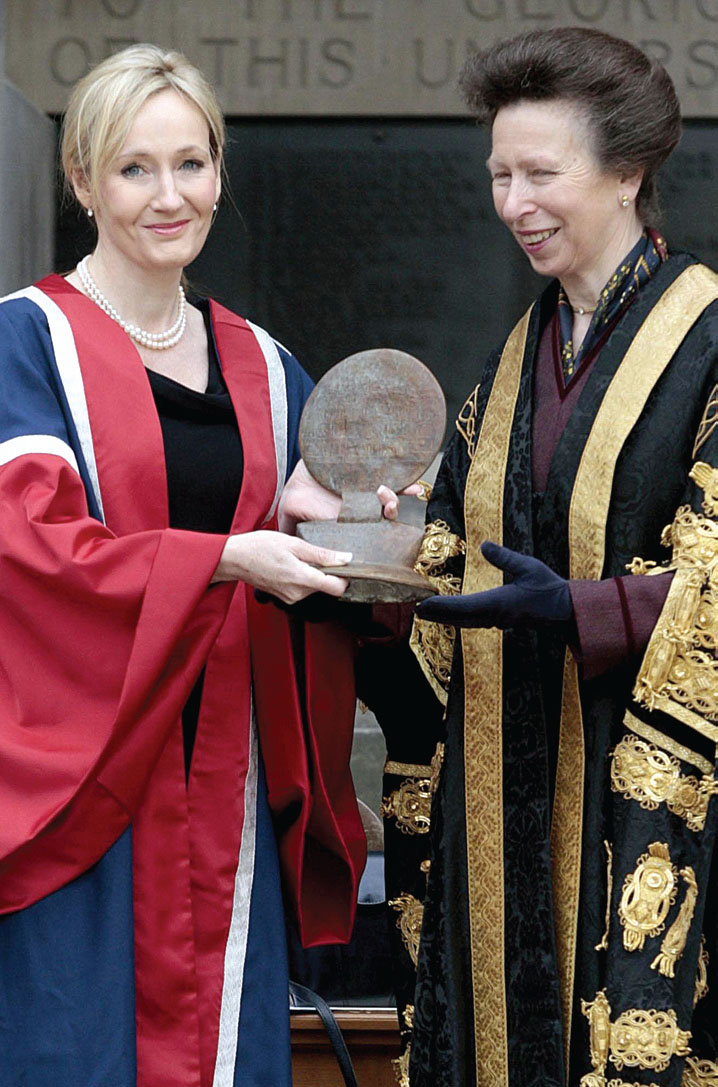 17
Rowling (left) made the gift in memory of her mother.
[/caption]
[caption id="Dateline_img12" align="aligncenter" width="504"]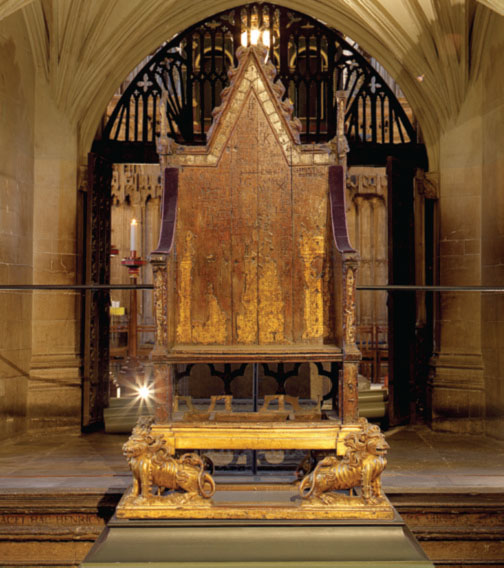 17
[/caption]
A Change in Succession
There is unanimous agreement among the 16 Commonwealth nations for whom Her Majesty Queen Elizabeth II is head of State. The rules of succession for the British monarchy will be updated in the next session of Parliament. Henceforward, a first-born female may inherit the throne rather than standing in line behind a younger brother. The Duke and Duchess of Cambridge's first child will become monarch regardless of gender.
The World's Oldest Christmas Pudding
It was discovered in the back of a cupboard in Poole, Dorset. The 111-year-old tinned Christmas pudding, (now, alas, inedible) was one of 1,000 puddings sent to the Naval Brigade in 1900, on the front lines of the Boer War. Somehow it made its way back to England and will go on display at the Museum of the Royal Navy, Portsmouth.
[caption id="Dateline_img13" align="aligncenter" width="502"]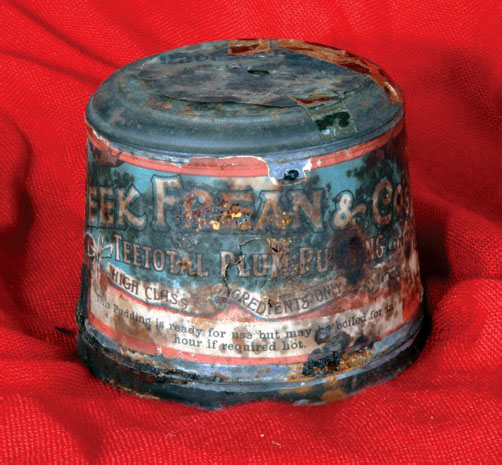 17
But then, who'd want to eat it?
[/caption]
Worst Collision in Memory
A thick November fog helped trigger one of the worst traffic pile-ups in British motoring history on the M5 near Taunton, Somerset. At least 34 vehicles were involved, sparking several explosions. The crash caused seven deaths and 51 injuries, with up to 40 people requiring hospitalization with 10 described as "extremely serious injuries."
The incident came just days after the Government announced plans to increase motorway speed limits from 70 to 80 mph.
[caption id="Dateline_img14" align="aligncenter" width="506"]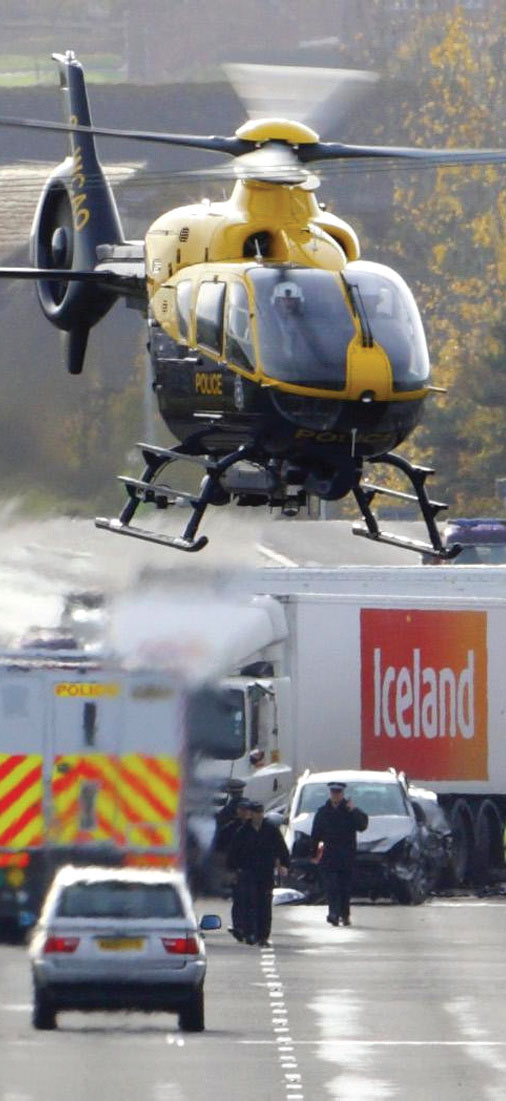 17
40 people ended up in the hospital.
[/caption]
The Holy Grail of Potholing
After 83 years of exploration, the Three Counties System of caves has finally been linked. The cave systems of Boxhead Pot and Notts Pot now make a continuous 70-mile route underground, making it possible to enter in Cumbria, pass under Lancashire and emerge in Yorkshire.
[caption id="Dateline_img15" align="aligncenter" width="471"]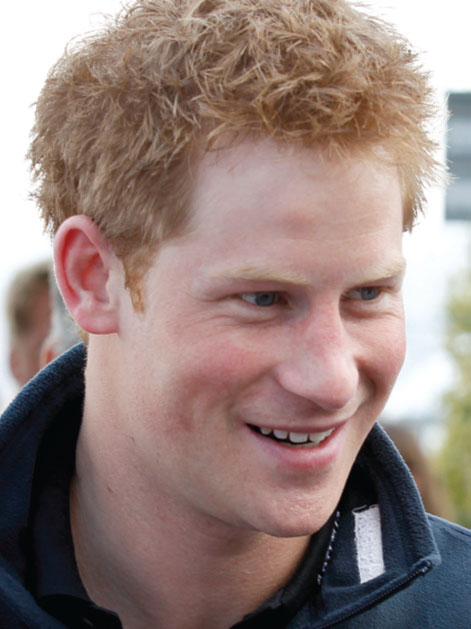 17
Just a regular guy in fatigues.
[/caption]
El Centro, California

Prince Harry on the Loose
IN OCTOBER, PRINCE HARRY
, already an experienced helicopter pilot, arrived in California for a two-month stay to hone his skills on the Apache attack helicopter. In the spring, his squadron is scheduled to be deployed in Afghanistan. During Harry's stay in the States, the third heir to the throne has lived very much as a commoner, eating fast food, exploring the San Diego area and even doing his own shopping at the nearby Walmart.
London

St. Paul's Cathedral Closed for Occupation
THE LAST TIME
St. Paul's Cathedral had closed its doors to the public was during the Blitz. Under aerial bombardment in World War II, the iconic London cathedral closed for four days. With a bedraggled tent city and glazed-eyed protesters overtaking the church's forecourt in October, however, St. Paul's closed its doors for six days. The social activists who commandeered Ludgate Hill, however, did their amorphous cause little credit by resisting the cathedral's imprecations to leave the scene in peace.
[caption id="Dateline_img16" align="aligncenter" width="1024"]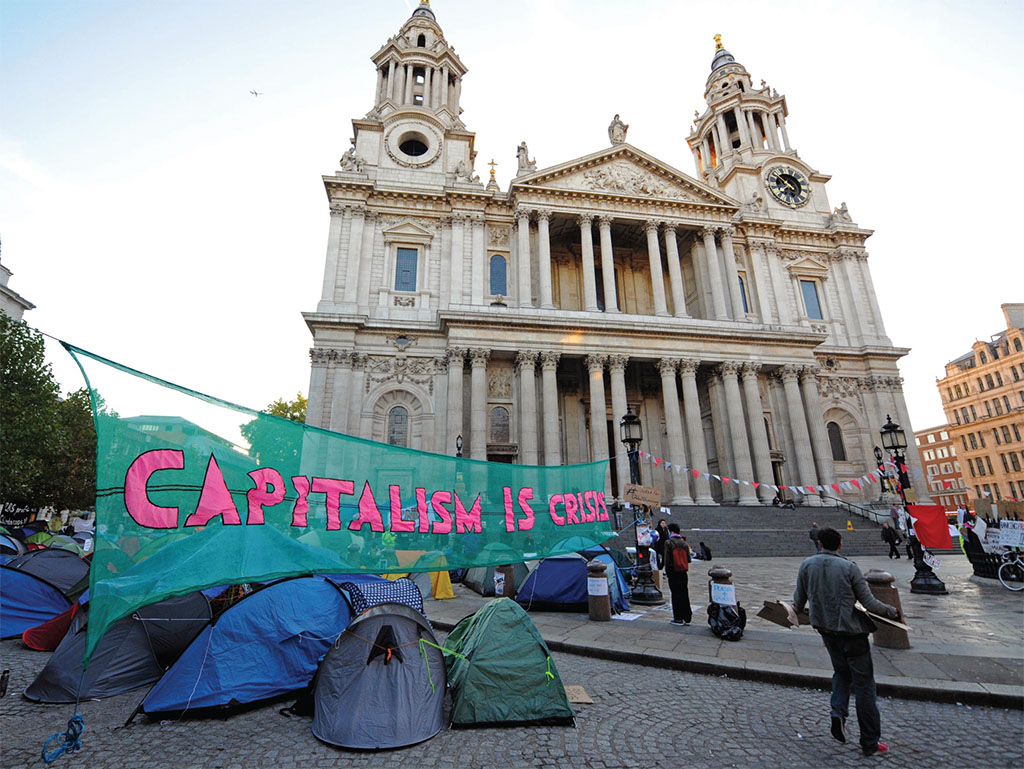 17
Some things are just plain annoying.
[/caption]