Christchurch, Dorset

The Prettiest Cottage in England?
[caption id="Dateline_img1" align="aligncenter" width="1024"]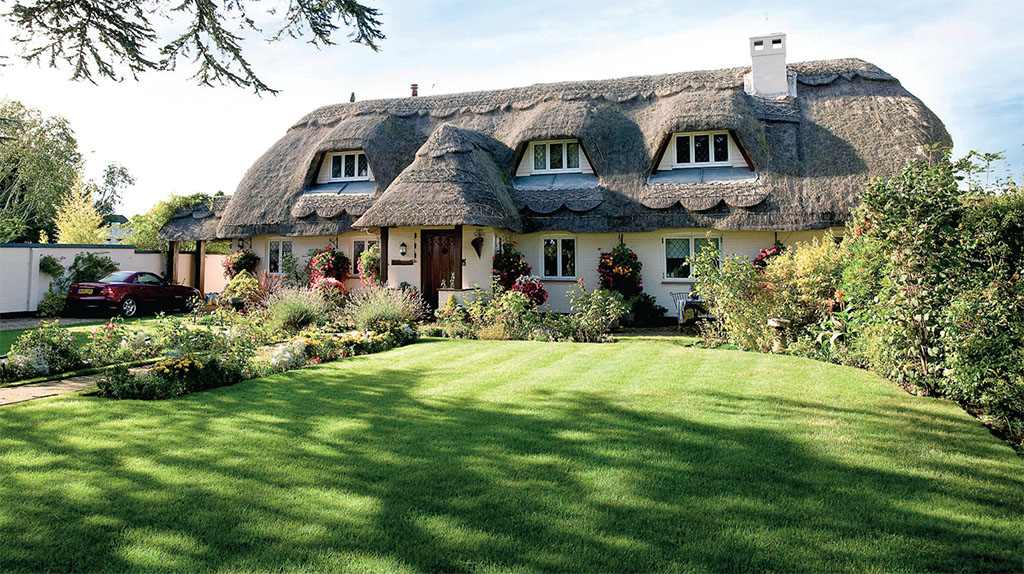 23
[/caption]
THIS DREAMY HOME, perched clifftop in Dorset, offers stunning views over the Solent. Estate agents are swooning over the "once in a lifetime opportunity." Just feet away from a sandy beach, the four-bedroom chocolate-box English-village cottage has come on the market after 20 years. It's highly unusual to find a thatched house on the seafront anywhere; with beach and sea views, the property is extraordinary—and yours for only £3 million.
Chorley, Lancashire

Wiggins Triumph a British First
[caption id="Dateline_img2" align="aligncenter" width="728"]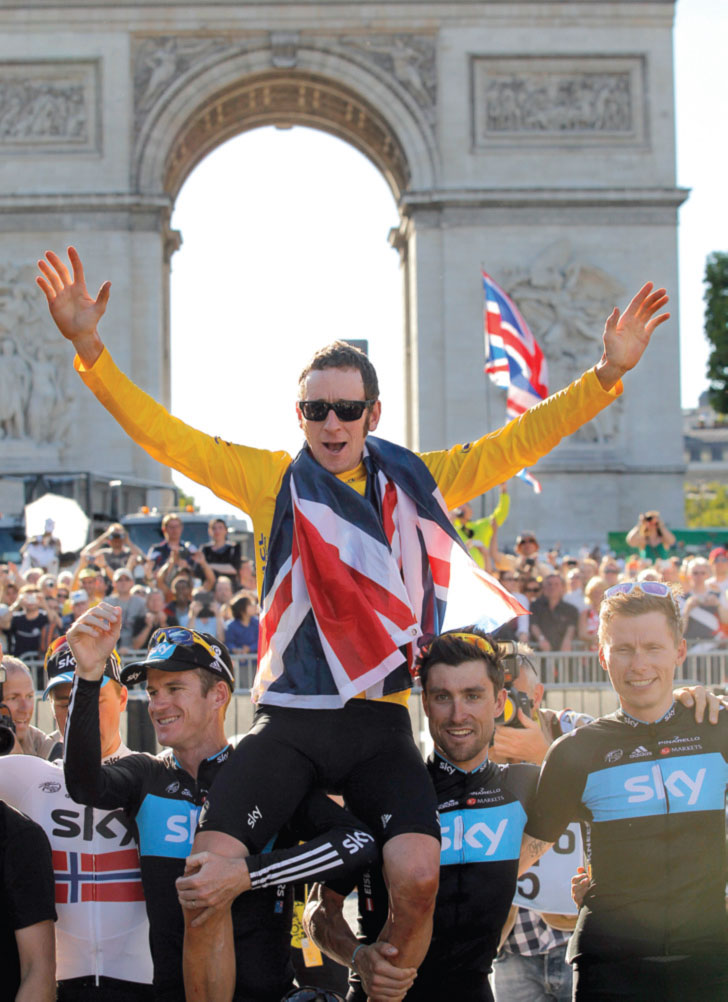 23
For the first time in 90 years, the winner of the strenuous Tour de France, cycling's most prestigious event was a Brit. The nation rejoiced!
[/caption]
ANOTHER DIAMOND in Britain's jeweled summer was the victory of 32-year-old Bradley Wiggins in the Tour de France. The Lancashire bicycler became the first Briton to triumph in cycling's most famous and prestigious race. Not that Wiggins took much time to rest up after the grueling 22-day race. Just 10 days later, he took Olympic gold for Britain in the individual time trial held at Hampton Court.
[caption id="Dateline_img3" align="aligncenter" width="497"]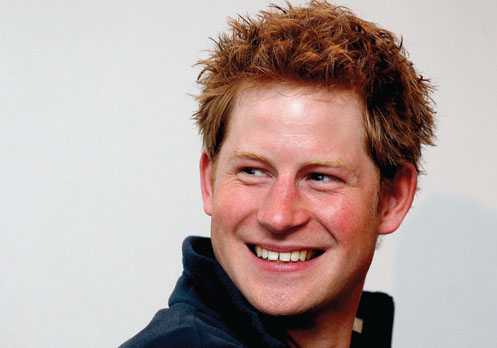 23
[/caption]
Prince Harry Caught With His Pants Down
Actually, the Royal mug was caught with everything off—in a posh Las Vegas hotel suite, while he was vacationing to recuperate from his strenuous Olympic schedule. Hmm. It hardly seems surprising that neither his grandmother nor the rest of the Royal family was amused in the slightest.
Crop Circles are Back in
This "endless knot" crop circle was discovered in August near Cheesefoot Head, Hampshire, near the A272. The intricate pattern is the Tibetan Buddhist symbol representing infinity. The loop of lines and circles without beginning or end represents the eternal flow of time.
[caption id="Dateline_img4" align="aligncenter" width="499"]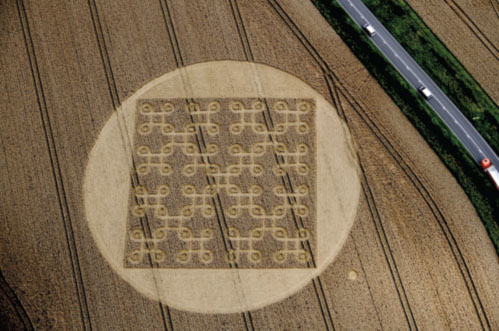 23
SWNS.COM" width="499" height="331" />[/caption]
Bacon Rules the Roost
Britain's first ever Top 100 Food Index reveals Britain's favorite tastes in a comprehensive study. At the top of the list is bacon—named by one in 10 Brits as their favorite food. Chicken and chocolate took the next spots.
[caption id="Dateline_img5" align="aligncenter" width="495"]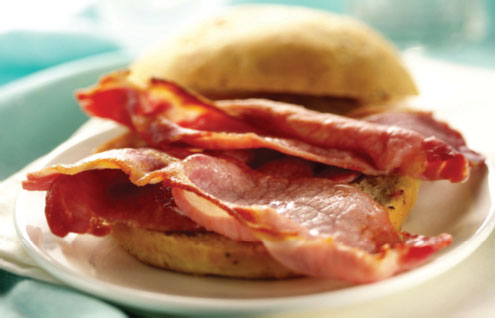 23
[/caption]
[caption id="Dateline_img6" align="aligncenter" width="495"]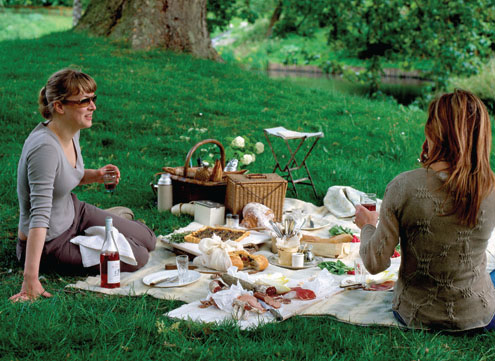 23
[/caption]
Everyone Loves a Picnic
Yes, picnicking remains as popular as ever. A new study, however, reveals that contents of the typical British picnic hamper has evolved considerably over the last 30 years. Back in 1982 the basket would likely include sandwiches, cheese triangles, sausages and pineapple. Today, it's more likely to be spinach and feta parcels, chorizo and sushi. One staple remains the same; we still love the humble pork pie.
[caption id="Dateline_img7" align="aligncenter" width="456"]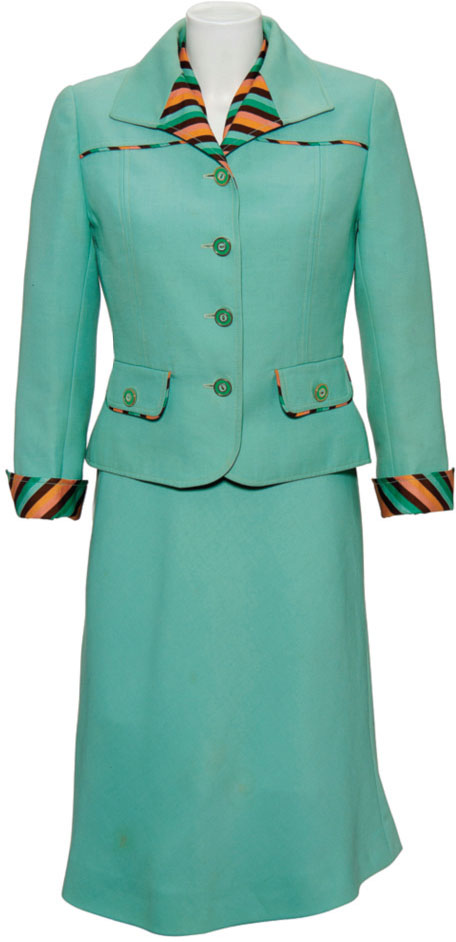 23
[/caption]
Margaret Thatcher's Suits Sell Big
A collection of seven skirt-suits worn by the Baroness during her tenure in government brought 10-times their expected auction price. Christie's offered the iconic private collection in its South Kensington auction. The PM's suits brought a total of £73,125.
Leicester

In Search of King Richard III's Grave
[caption id="Dateline_img8" align="aligncenter" width="738"]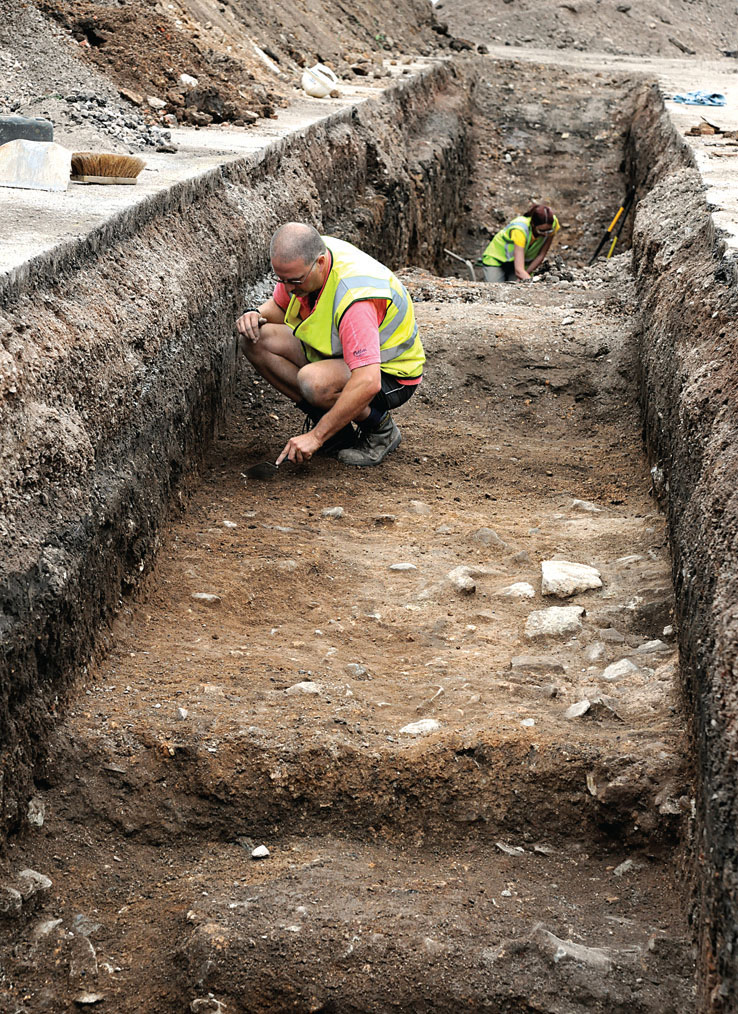 23
Among history's great mysteries, the location of King Richard III's final resting place under a friary demolished in the 16th century, may soon be solved.
[/caption]
A MAJOR ARCHAEOLOGICAL DIG has begun late this summer in the heart of Leicester city center. Historians have long known that following the Battle of Bosworth Field in 1485, the body of Richard III was interred in Grey Friars church at the Franciscan Friary in Leicester, but its exact whereabouts had become lost over time. The search goes on for his resting place, but the dig has already discovered and is unearthing the church.
Osborne, IOW

Queen's Private Beach Open to Public
[caption id="Dateline_img9" align="aligncenter" width="1024"]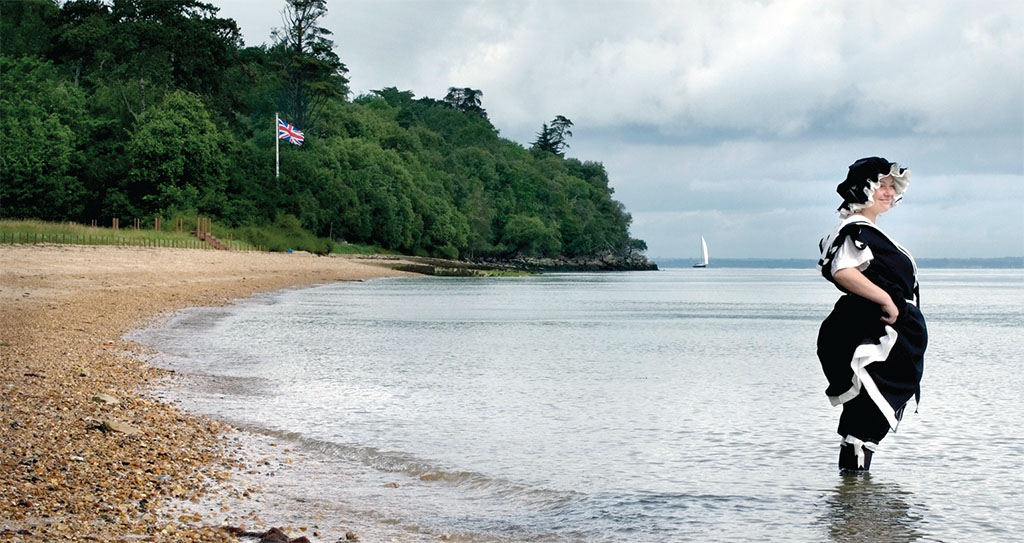 23
No, that's not Queen Victoria testing the waters of The Solent. The monarch's private beach at Osborne House, though, is now accessible to visitors.
[/caption]
THAT WOULD BE QUEEN VICTORIA'S private beach at Osborne House on the Isle of Wight. Though this part of the Royal estate has never before been open to the public, now English Heritage has restored and opened part the beach, replete with Victoria's grotto and own deluxe bathing machine, changing rooms for swimmers and a café.
Snackers Win Olympic Gold
A survey by LighterLife has revealed that all that extra time Brits spent watching the Olympics on the BBC resulted in more alcohol consumption and snacking—in fact, an average increase of 686 calories a day. The average Brit saw a weight gain of 4.2 pounds during the two-week Games. Londoners were the biggest celebratory snackers, gaining an average of 5.2 pounds during the Olympics.
[caption id="Dateline_img10" align="aligncenter" width="1024"]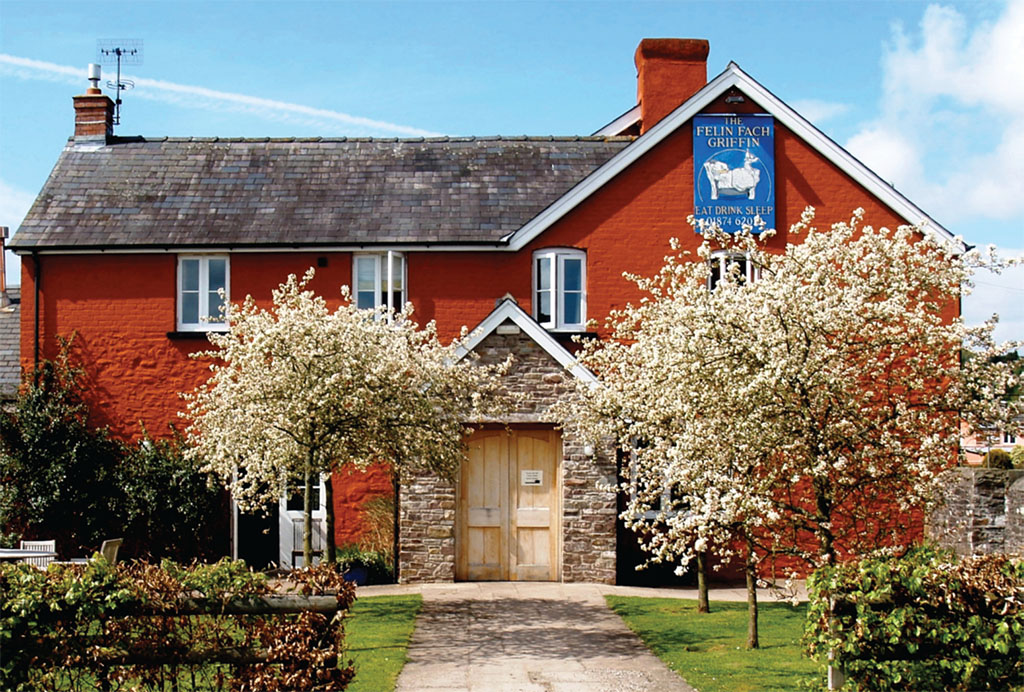 23
[/caption]
The Pinch at the Petrol Pump
While we Americans complain about the cost of fuel, in Britain folks are paying $2.11 per liter. The primary beneficiary is government; it collects some 60 percent of that in tax and duty. The petrol retailer, meanwhile, receives less than 5 percent, which helps to explain why so many are struggling despite continually rising fuel costs.
[caption id="Dateline_img11" align="aligncenter" width="724"]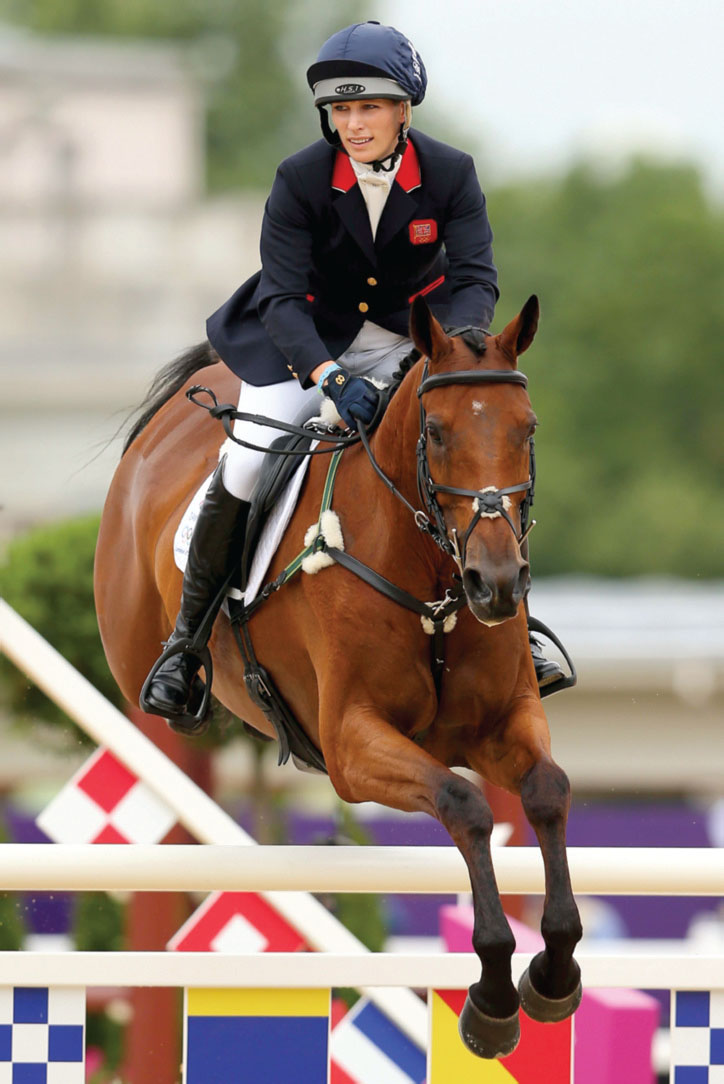 23
[/caption]
Powys, Wales

Felin Fach Griffin Named Top British Inn
[caption id="Dateline_img12" align="aligncenter" width="497"]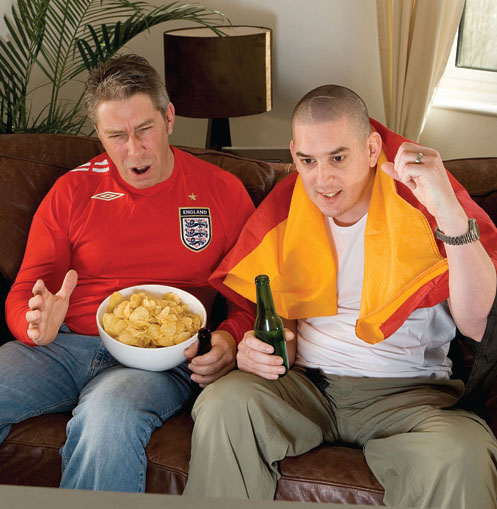 23
The sun doesn't always shine in the Brecon Beacons, of course, but it favored the winning inn.
[/caption]
Thought to have been a staging post for sheep drovers, the Felin Fach Griffin in Powys has been name Inn of the Year for 2013 by the Good Pub Guide. Known to have been around for centuries, no one seems to know the pub's exact age. The guide's comment was simple: "Year after year we get confirmation from readers that this splendid dining pub with rooms is doing everything right, with its fine range of drinks, carefully sourced and nicely presented food and delightful accommodation."
Greenwich Park

A Royal Olympics Indeed
[caption id="Dateline_img13" align="aligncenter" width="496"]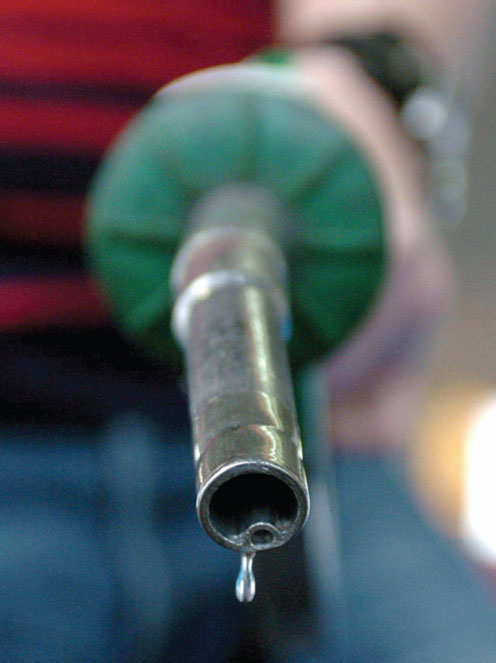 23
That's High Kingdom clearing the jumps in Greenwich Park. Like her mother, Princess Anne, before here, Zara Phillips is a world-class equestrian.
[/caption]
FOR THE FIRST TIME, Team GB's Olympic champions include a member of the Royal Family. The Queen's granddaughter Zara Phillips rode her horse High Kingdom to an Olympic silver medal in jumping eventing as part of the British equestrian team. Grandmother watched the competition before decamping busy London for Balmoral, and her Royal cousins were at Greenwich to cheer her on. Phillips' mother, Princess Anner, the only other Royal to have competed in the Olympics, presented the medal to her daughter.
Britain's Gold-Medal Olympics
T
he Olympics were fabulous! Those understandable pre-Olympic concerns over London's infrastructure and security faded as the Olympics sailed through a fortnight in the city without a hitch. Energized by the home crowd, Team GB rewarded the nation with plenty to cheer about, bringing Great Britain its highest medal count since 1908. Despite a miserably soggy season and the massive attention already paid the Diamond Jubilee this summer, Britain once again demonstrated that when the chips are down they can pull off a ceremonial and logistical triumph like no other place on earth. Gold medals are lots of fun, too!
[caption id="Dateline_img14" align="aligncenter" width="1024"]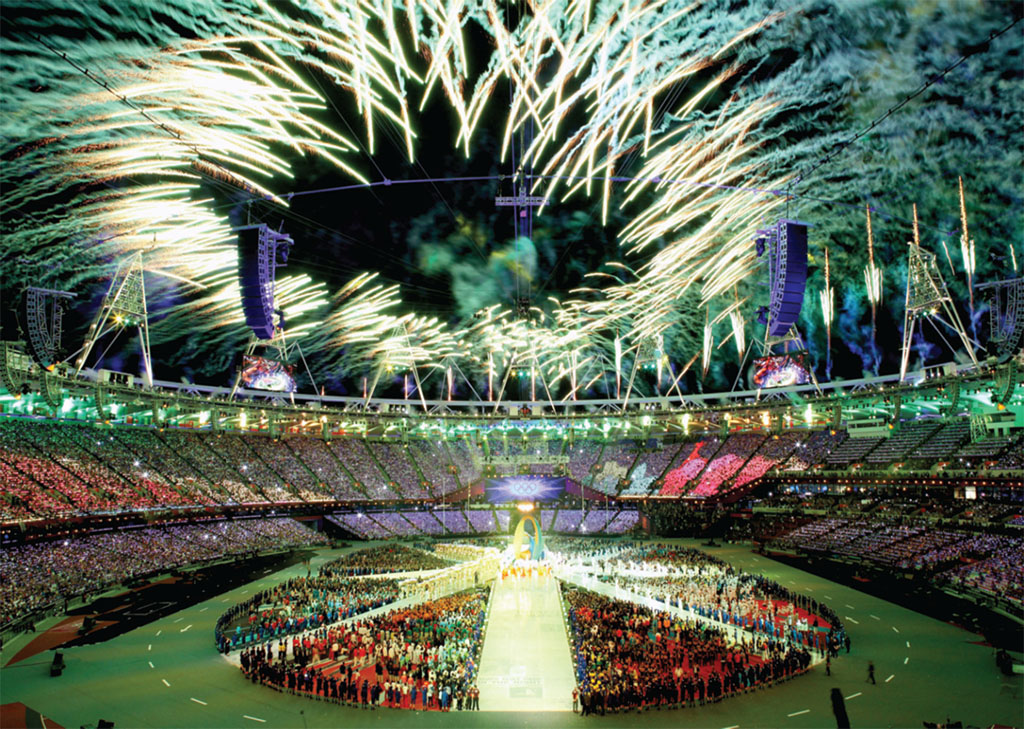 23
Fireworks exploded over the Olympic Stadium during the closing ceremonies, ringing down the curtain on Britain's most successful Olympics in more than 100 years.
[/caption]
[caption id="Dateline_img15" align="aligncenter" width="277"]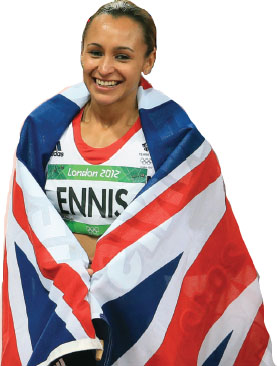 23
London was aglow with Olympic enthusiasm, cheering every medal that triumphant Team GB delivered—including Jessica Ennis, who brought home gold in the women's heptathalon.
[/caption]
[caption id="Dateline_img16" align="aligncenter" width="1024"]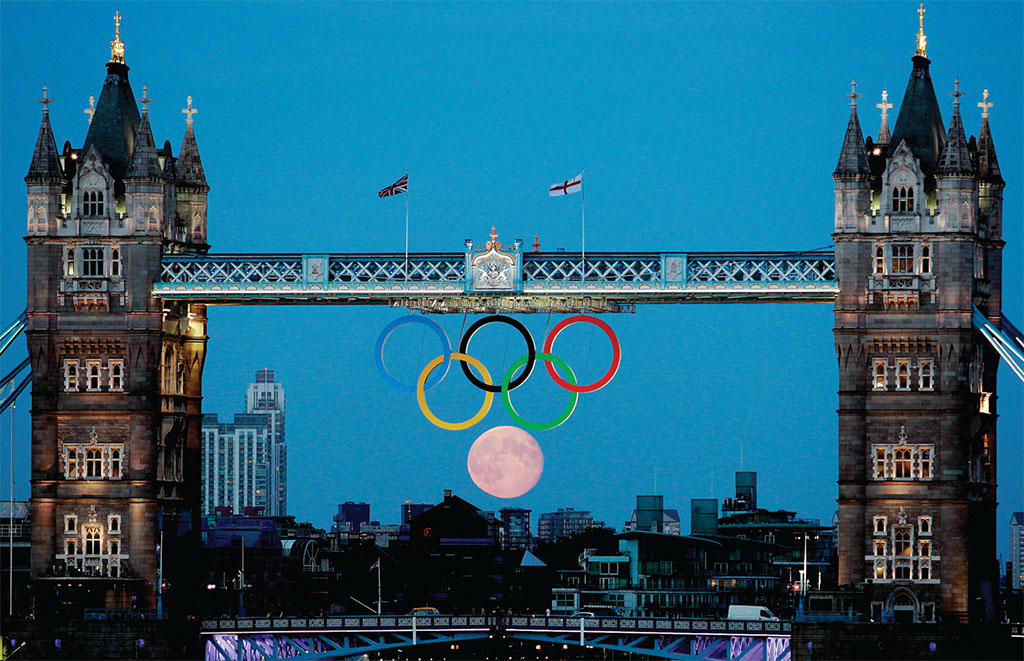 23
[/caption]
[caption id="Dateline_img17" align="aligncenter" width="787"]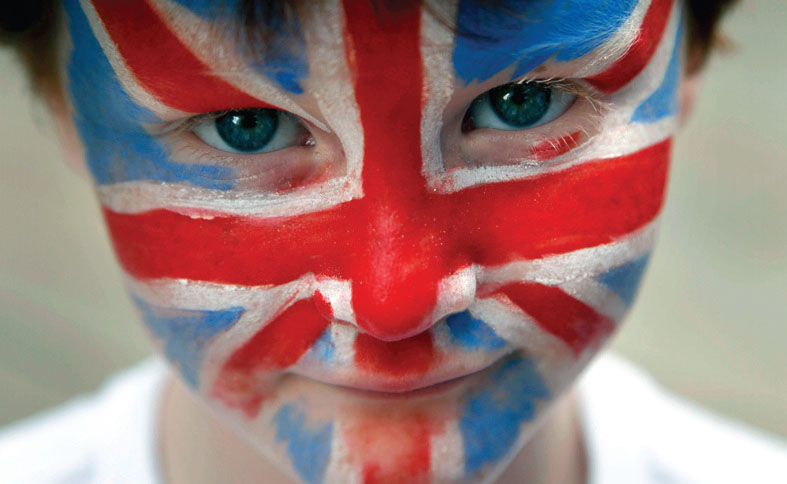 23
[/caption]
[caption id="Dateline_img18" align="alignleft" width="986"]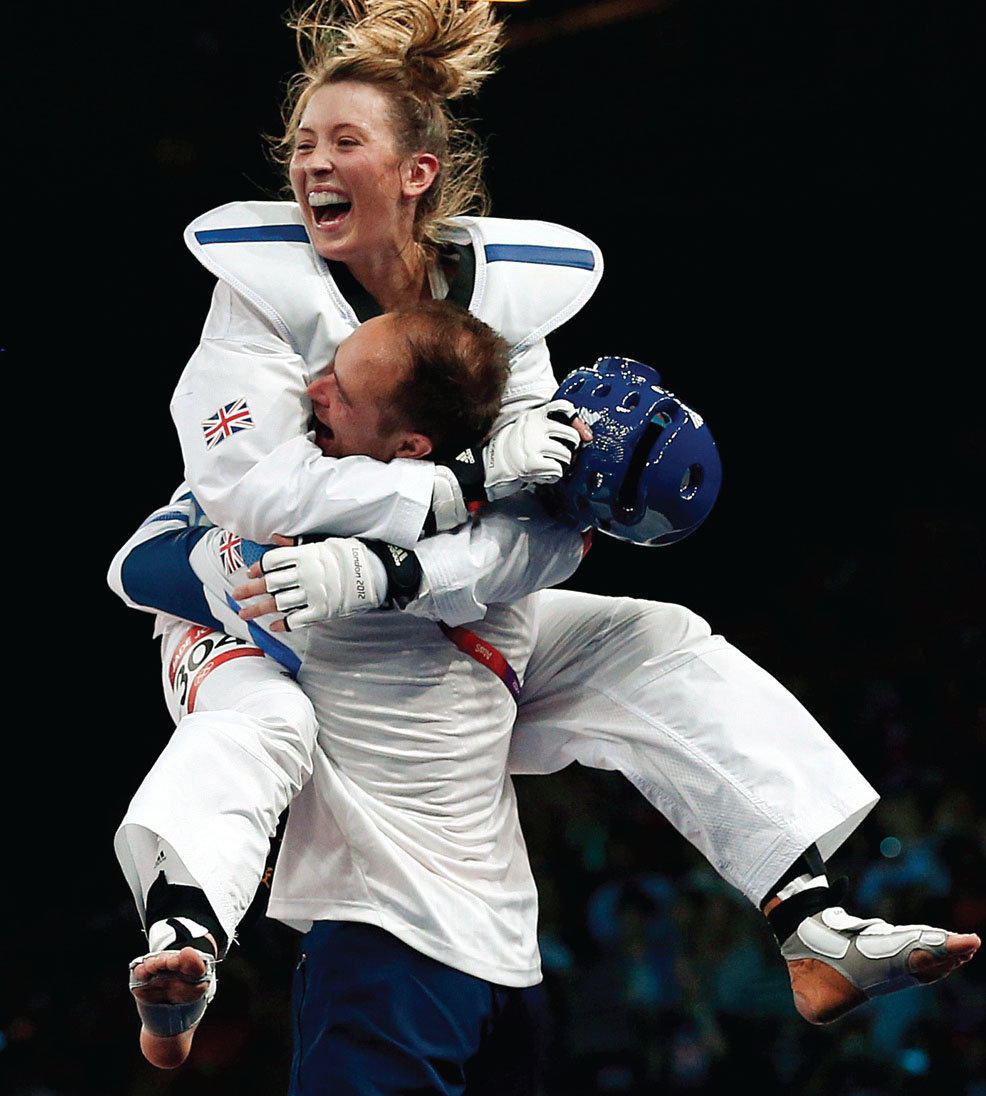 23
[/caption]
[caption id="Dateline_img19" align="aligncenter" width="107"]

23
[/caption]
[caption id="Dateline_img20" align="alignright" width="271"]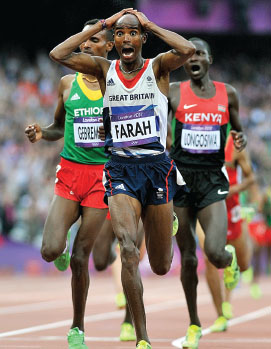 23
Team GB diver Tom Daley posed with his medal in a photobooth; Sophie Hoskin and Katherine Copeland celebrated gold in the women's double sculls; Jade Jones hugged her coach after winning her gold medal in tae kwon doo.
[/caption]
[caption id="Dateline_img21" align="aligncenter" width="1024"]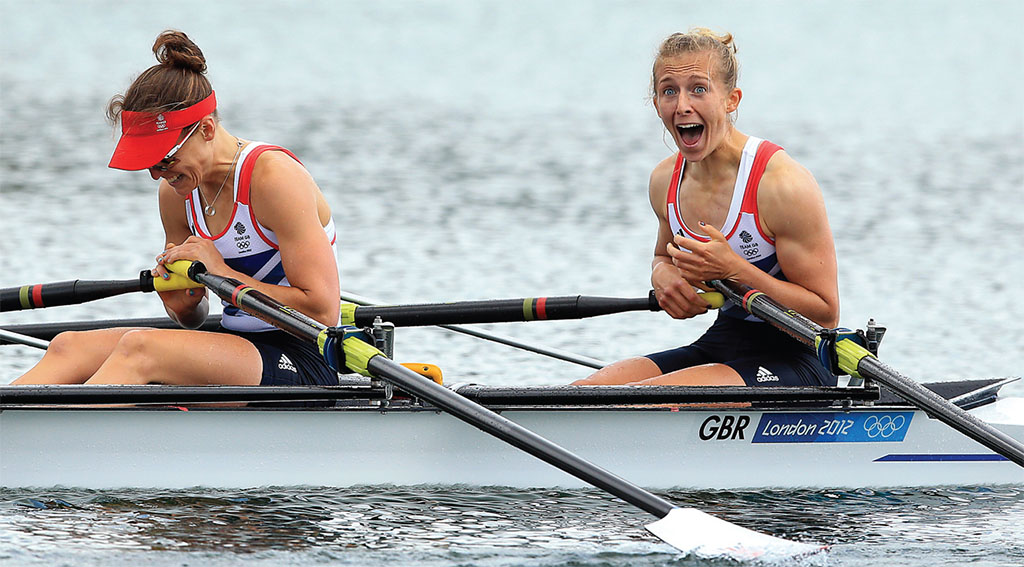 23
[/caption]
[caption id="Dateline_img22" align="aligncenter" width="1024"]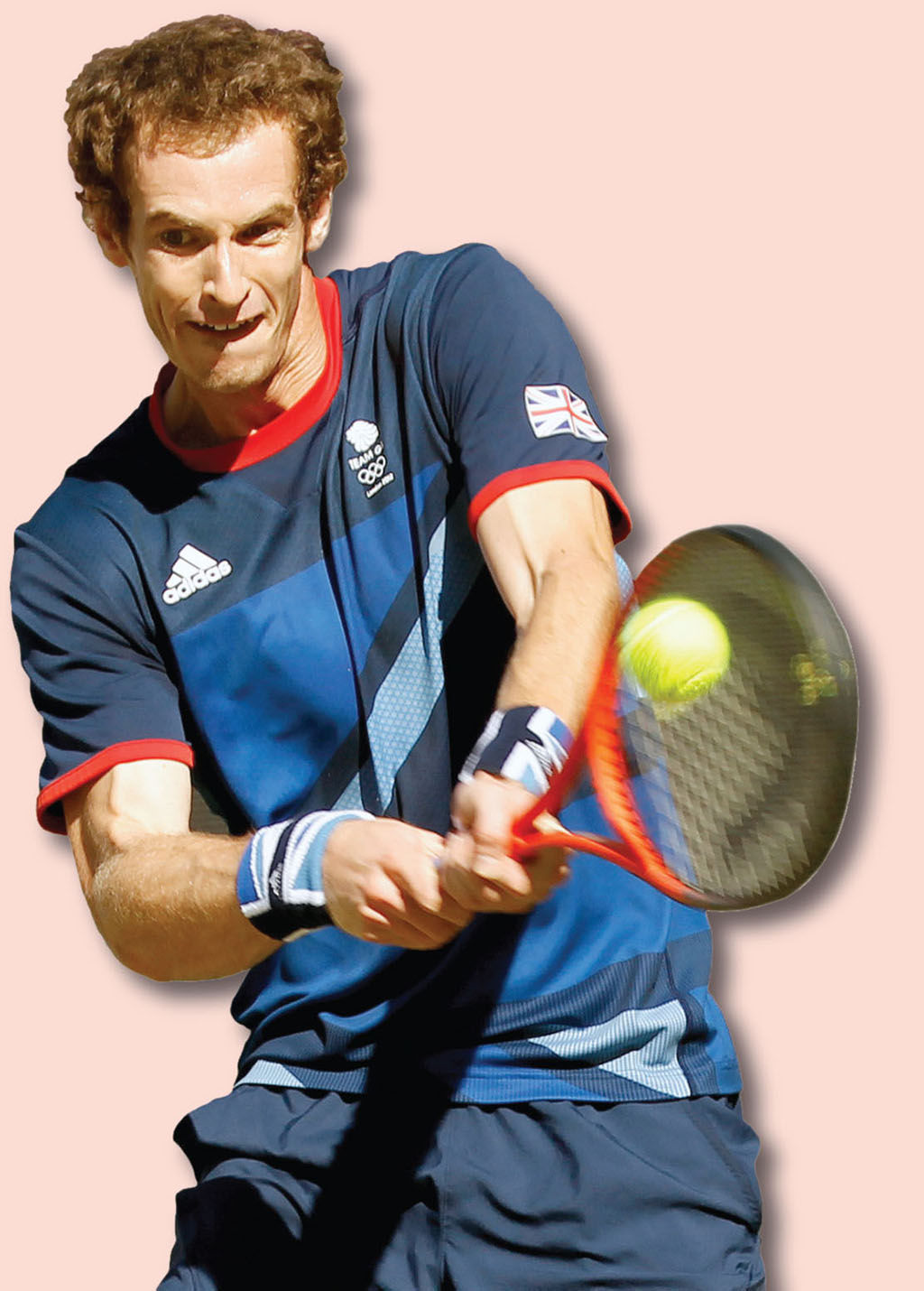 23
[/caption]