Buckingham Palace

Another Summer of Celebration for Her Majesty
[caption id="Dateline_img1" align="aligncenter" width="228"]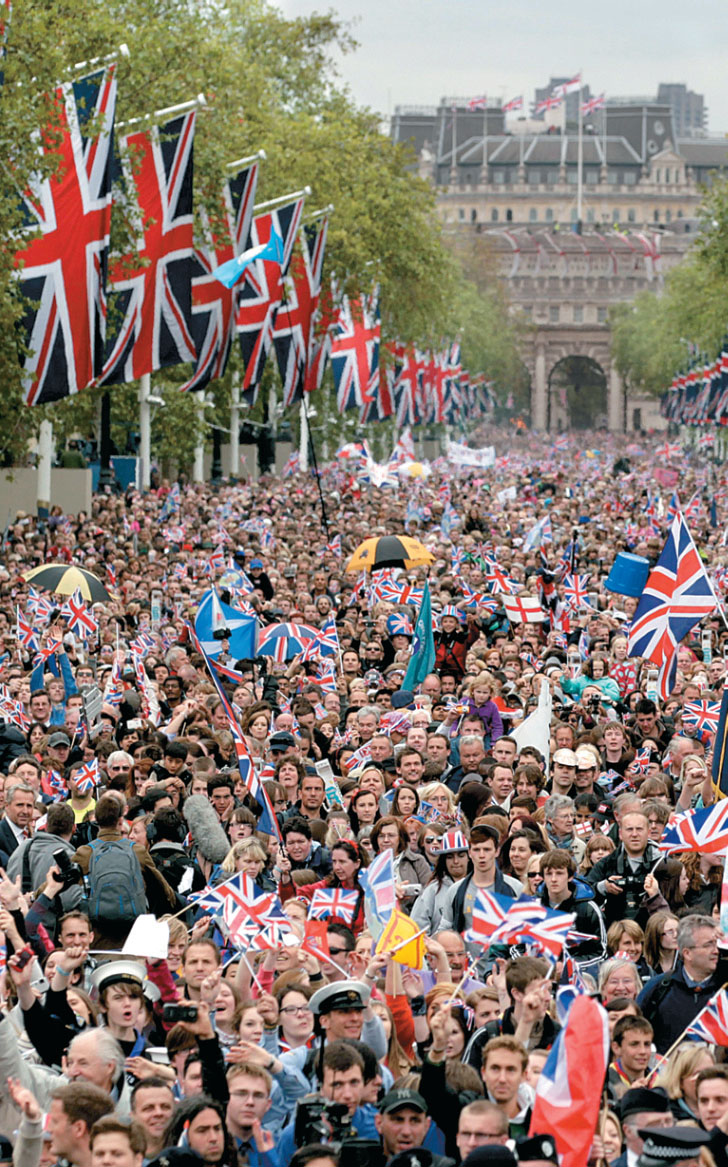 16
The Mall will be crowded with well-wishers again this June for the 60th anniversary of the coronation.
[/caption]
WHILE THE QUEEN'S official Diamond Jubilee last year commemorated her accession to the throne, there is more to celebrate this year marking the 60th anniversary of her coronation on June 2, 1953. London's streets will again be thronged this June for a service of celebration at Westminster Abbey (and all the trappings). On July 11-14, a four-day festival of "innovation, excellence and industry" will be held in the gardens of Buckingham Palace, with evening gala performances of music and dance. Tickets are available for £30 daytime and £90 each evening at www.coronationfestival.com.
Slad, Gloucestershire

Cider with Rosie Woods for Sale
[caption id="Dateline_img2" align="aligncenter" width="1024"]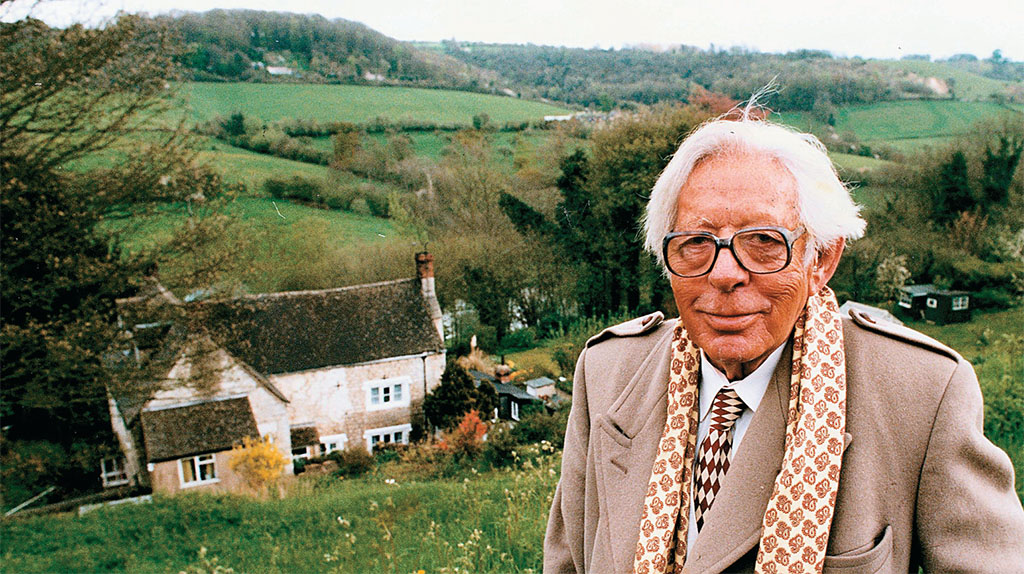 16
The late naturalist Laurie Lee loved his quaint Cotswold cottage in the Slad Valley near Painswick.
[/caption]
TANTERSHILL WOODS in the Slad Valley near Stroud, Gloucestershire, is on the market. The 8-acre tract is described by the Gloucestershire Wildlife Trust as "a superb example of ancient woodland—bursting with an abundance of native flora and fauna." The unspoiled Cotswold glade was the demesne of the late Laurie Lee, author of Cider with Rosie and a naturalist of some note.
England's Second Language
The influx of workers from Eastern Europe over the last decade has made Polish the second language of England. Latest figures from the 2011 Census show 546,000 people in English and Wales claim Polish as their principal language. Languages from the Indian subcontinent, notably Panjabi and Urdu rank next as widely spoken tongues.
[caption id="Dateline_img3" align="aligncenter" width="496"]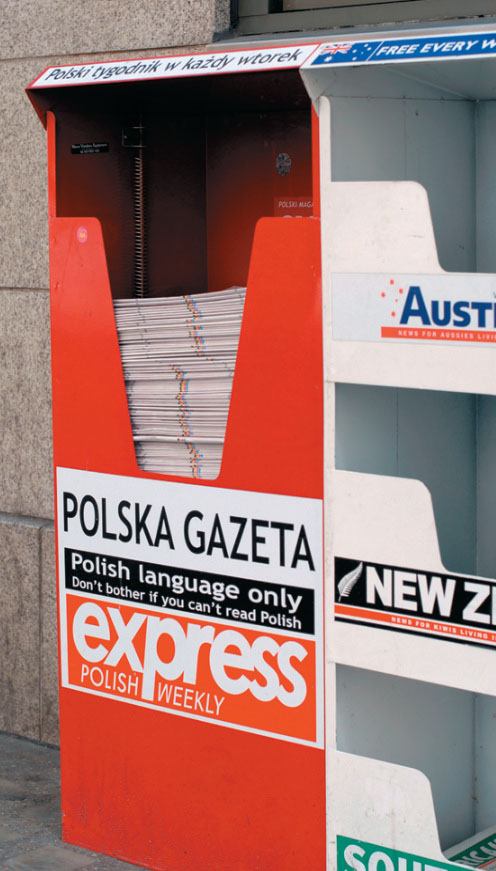 16
If you know the language, pick up your copy of

Polska Gazeta

at many London Underground stations.
[/caption]
Burton's Star Joins Walk of Fame
Following a campaign by the
Western Mail
, iconic Welsh star Richard Burton has finally been honored with a star on Hollywood's Walk of Fame. The star was unveiled on St. David's Day next to that of Elizabeth Taylor—coinciding with the 50th anniversary of
Cleopatra.
[caption id="Dateline_img4" align="aligncenter" width="496"]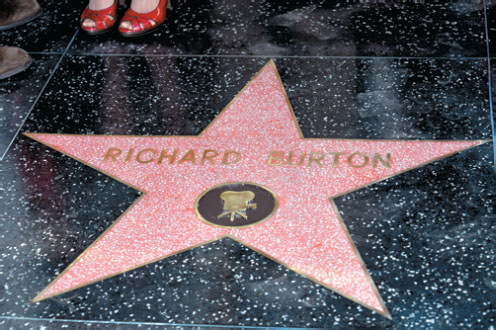 16
[/caption]
[caption id="Dateline_img5" align="aligncenter" width="497"]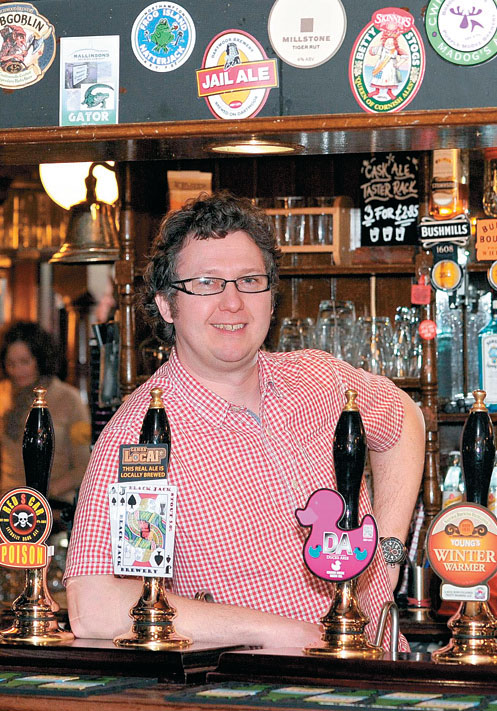 16
[/caption]
Britain's Best Pub Is The Baum
A former hardware store near the center of Rochdale, just north of Manchester, has been crowned winner of Camra's 2013 national pub of the year competition. The Baum was praised for atmosphere and warm welcome as well as its range of eight hand-pumped beers and good food.
[caption id="Dateline_img6" align="aligncenter" width="446"]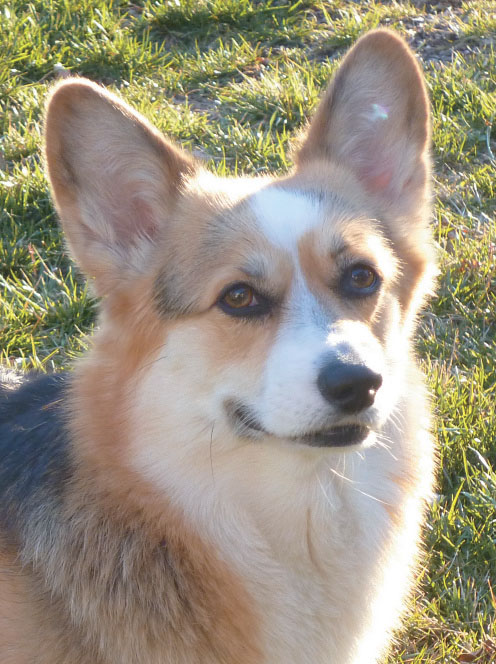 16
[/caption]
The Queen's Corgis Are Becoming a Rare Breed
Though they might be a royal favorite, only 333 Pembroke Welsh corgi pups were registered last year with the Kennel Club. That puts the breed on the Club's "at watch" list of breeds in danger. With only 94 births last year, the Cardigan Welsh corgi is regarded as "vulnerable."
Oxford

Ashmolean Bequeathed Silver Worth Millions
[caption id="Dateline_img7" align="aligncenter" width="354"]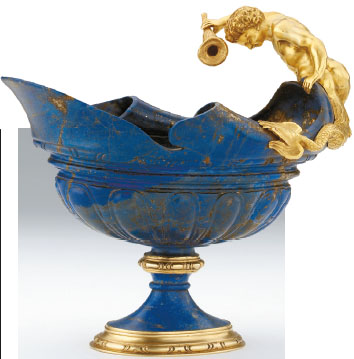 16
They're calling Michael Welby"s bequest the most important gift to a British museum in 100 years; this lapis lazuli bowl itself is valued at almost $5 million.
[/caption]
IT IS THE MOST IMPORTANT gift to a British museum in more than a century. The late Michael Welby, a well-known Mayfair dealer and collector, has given nearly 500 items of Renaissance silver worth tens of millions to Oxford University's Ashmolean Museum. A rare lapis lazuli bowl fashioned by a Dutch goldsmith alone is valued at £3 million. The collection goes on display this spring and eventually be housed in its own permanent gallery.
Calne, Wiltshire

Avebury Named World's Second-Best Site
[caption id="Dateline_img8" align="aligncenter" width="728"]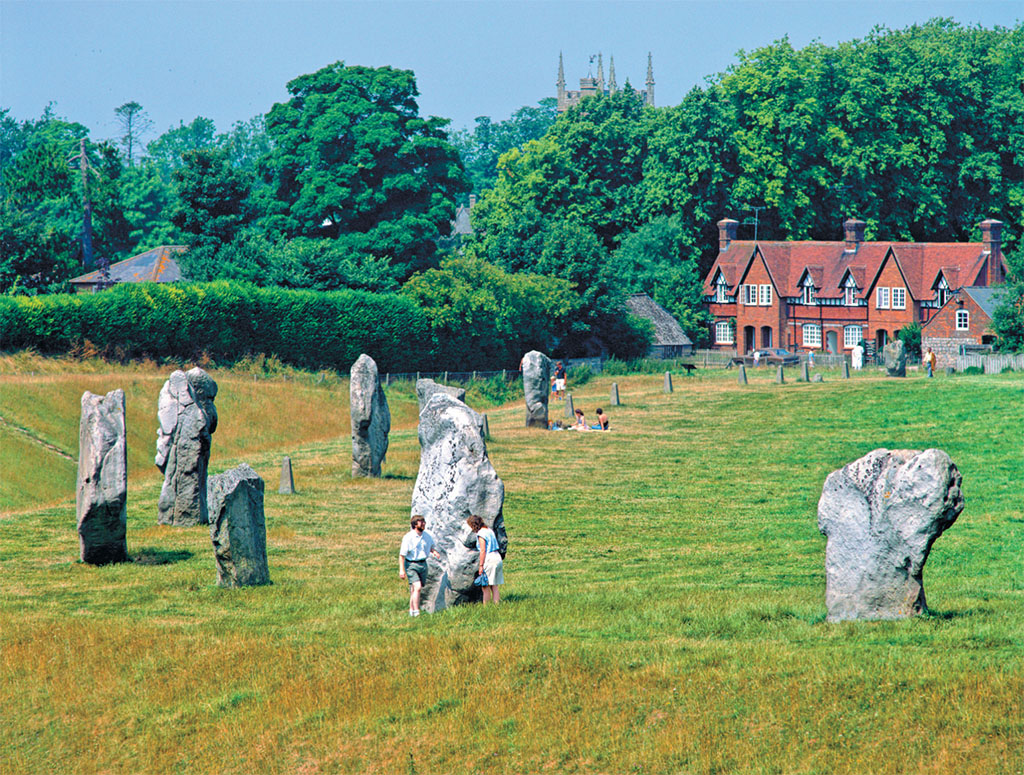 16
The pretty village of Avebury sits right in the middle of the largest prehistoric stone circle in Europe.
[/caption]
THE NEOLITHIC STONE CIRCLES of Avebury have been named the second-best heritage site in the world by Which magazine. The three concentric stone circles passing through and around the Wiltshire village of Avebury form the largest prehistoric stone circle in Europe. The henge outscored more famous historic landmarks because of high marks it received as an overall visitor experience, the preservation of the site and the appeal of the local area as a place to take a holiday.
Winchester, Hampshire

Digging for King Alfred
[caption id="Dateline_img9" align="aligncenter" width="728"]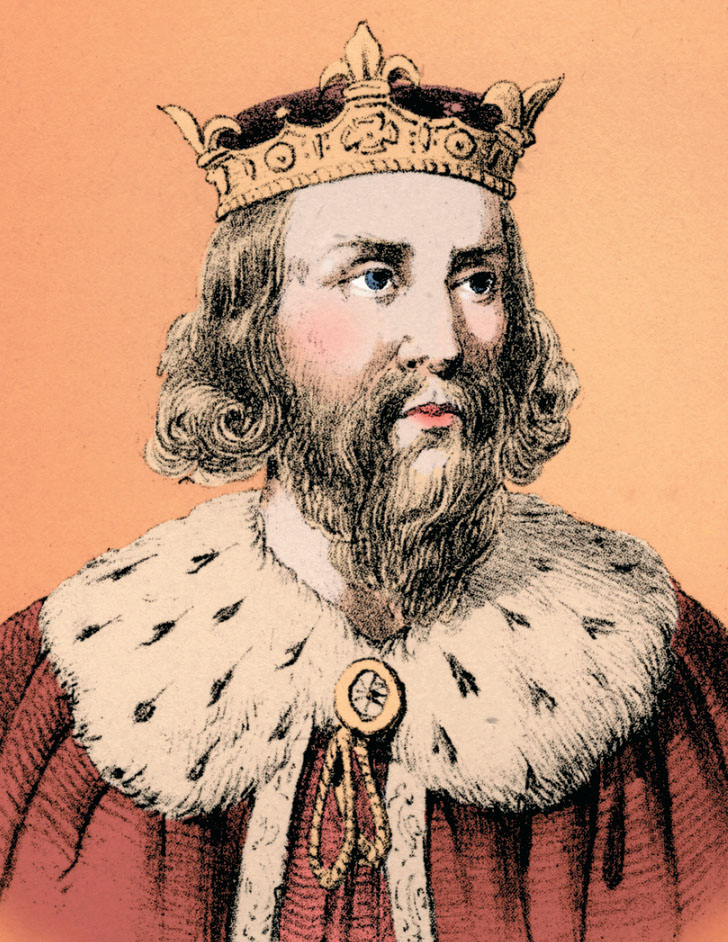 16
The excitement generated by the discovery of Richard III's remains has inspired archaeologists.
[/caption]
THE EXCITEMENT FOLLOWING the rare discovery of Richard III's skeleton in Leicester has prompted archaeologists to turn their attention to an earlier missing monarch. A team from the University of Winchester is seeking permission to test a batch of ancient bones from St. Bartholomew's Church in an effort to identify bones thought to be those of Anglo-Saxon king Alfred the Great who died in Winchester in 899. There's also a search on for the remains of King Henry I, interred at Reading Abbey in 1136.
Melrose, Borders

Scott's Abbotsford Reopens This Summer
[caption id="Dateline_img10" align="aligncenter" width="1024"]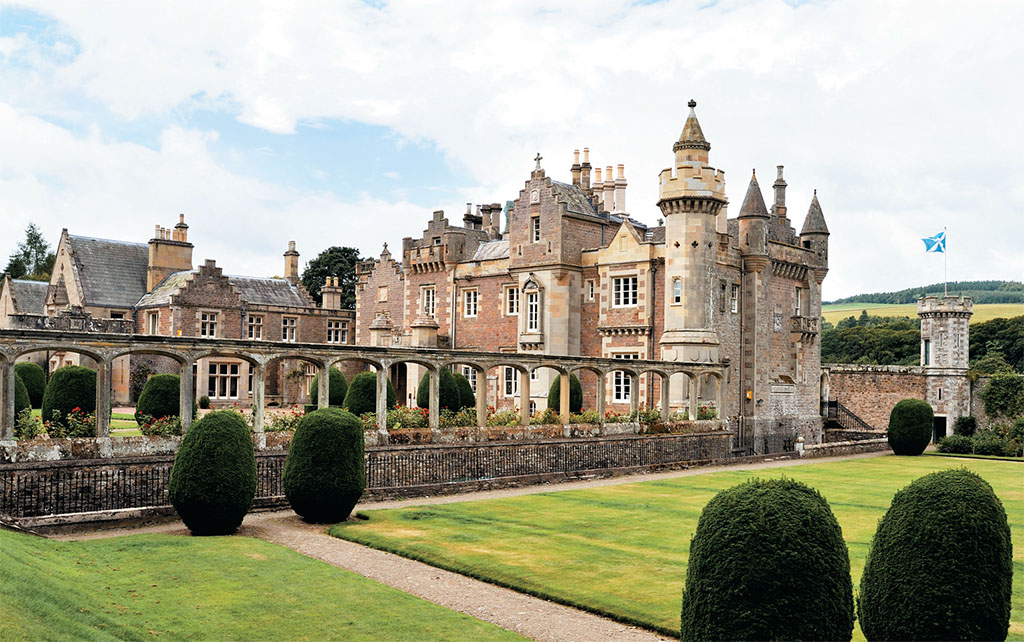 16
Among the best literary visits in Britain, Abbotsford captures the essence of Scott as a writer and as a child of the Scottish Borders.
[/caption]
THE HISTORIC BORDERS HOME of Sir Walter Scott will open to the public again on July 4, 2013, following two years of closure for refurbishment and "updating." On the banks of the River Tweed, near Melrose, the famed novelist's country estate's £14.5 million redo includes a new Visitor Centre, an education suite and self-catering accommodation in one wing of the house. The Abbotsford Trust has been preserving the site since 2007, following the death of the last Scott descendent to occupy the house.
Jane Austen Fans Celebrate Bicentenary
It is a truth universally acknowledged that the writer's most famous novel,
Pride and Prejudice
, has now reached the age of 200. First published by Thomas Egerton in 1813, Jane Austen's second novel was described by her as "my own darling child." Austen fans and scholars around the world have been celebrating the anniversary.
[caption id="Dateline_img11" align="aligncenter" width="496"]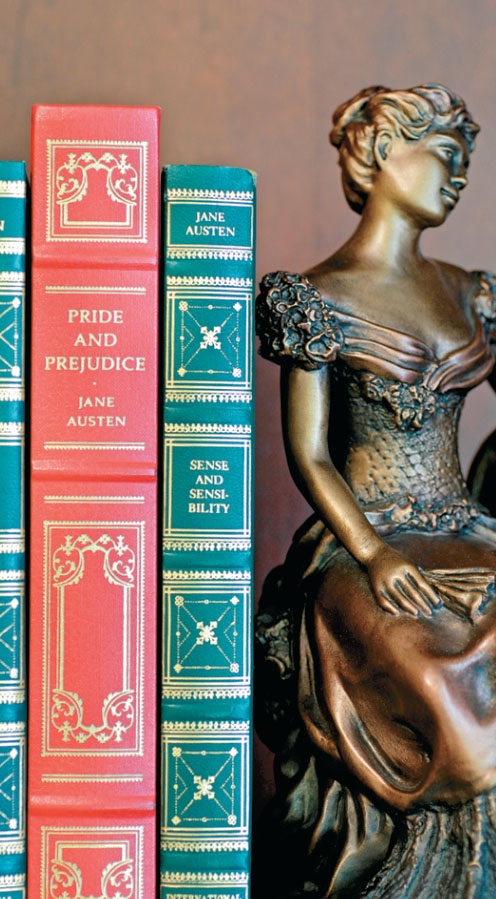 16
[/caption]
Honors Roll On for
Downton Abbey
British drama continues to win as
Downton Abbey
took the top TV prize at the 2013 Screen Actors Guild Award. The popular ITV period drama claimed the award for outstanding performance by an ensemble in a drama series. Five cast members were present in Hollywood to claim the trophy.
[caption id="Dateline_img12" align="aligncenter" width="1024"]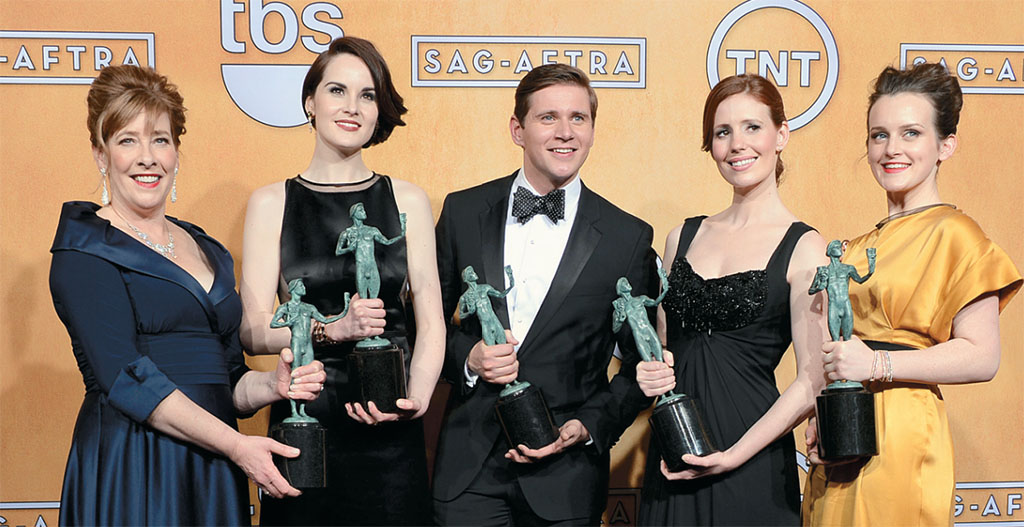 16
[/caption]
Historic Hall Costs Too Much to Save
Once home of the Duke of Sutherland, 180-year-old Trentham Hall near Stokeon-Trent was abandoned in 1905. Plans to develop the buildings into a large conference hotel came to a standstill with projected renovation costs projects to be £35 million. Its fate now in limbo, the property remains high on English Heritage's "at risk" register.
Heathrow in a Crowded Limbo
Plans for a third runway at busy Heathrow Airport remain stalled amidst strong opposition. A government review of Britain's airport capacity isn't even due until 2015. Meanwhile, last year saw a record 70 million passengers and 471,341 flights—just shy of its absolute capacity of 480,000.
[caption id="Dateline_img13" align="aligncenter" width="496"]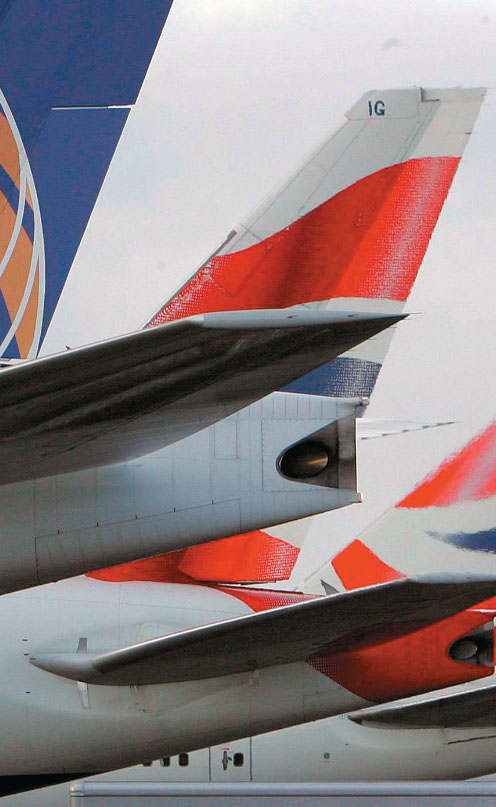 16
[/caption]
Southwark

Charles & Camilla at Borough Market
[caption id="Dateline_img14" align="aligncenter" width="728"]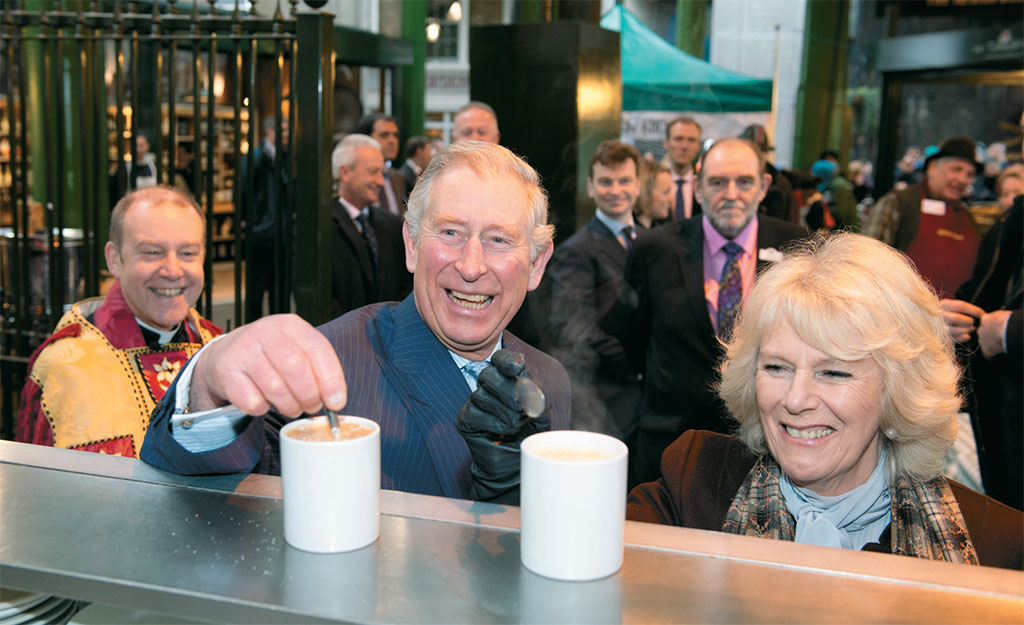 16
After a busy shopping round at Borough Market, Prince Charles and the Duchess paused for a beaker of tea.
[/caption]
FOLLOWING A MULTIMILLION POUND refurbishment, Prince Charles and the Duchess of Cornwall paid a visit to officially reopen historic Borough Market, London's oldest and most famous food market (since 1014). Both passionate "foodies," the couple enjoyed browsing through the stalls of more than 100 traders, picking up a variety of groceries including croissants, wild boar and spiced olive oil before enjoying mugs of builders tea at Maria's Market Café.
Powys

Dark Skies Over the Brecon Beacons
[caption id="Dateline_img15" align="aligncenter" width="1024"]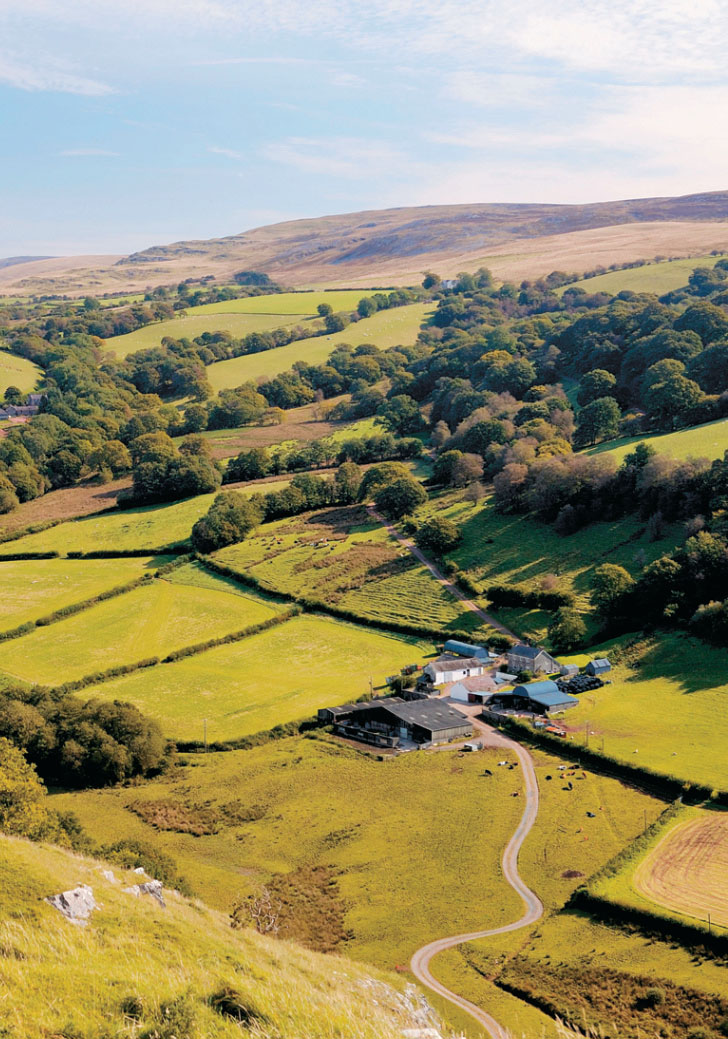 16
They'll be keeping the lights off across the Black Mountains in the Brecon Beacons National Park.
[/caption]
THE INTERNATIONAL DARK SKY Association has announced that the southern Welsh mountains above the coal valleys have become only the fifth place in the world to be created an international dark sky reserve, with special protection to keep the area one of the best places in Europe to see truly dark skies. The Brecon Beacons National Park and surrounding area will be subject to strict controls to prevent light pollution. The only other place in Britain to have such a designation is Exmoor National Park.