The Commonwealth

Royal Family Visits the World
[caption id="Dateline_img1" align="aligncenter" width="1024"]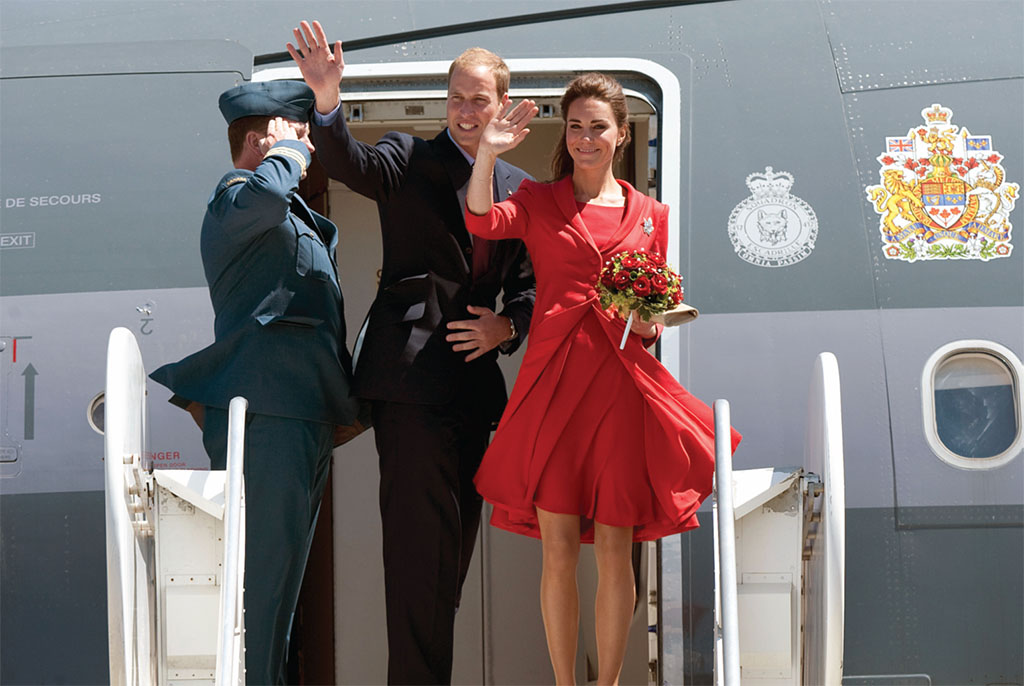 15
[/caption]
THE QUEEN'S DIAMOND JUBILEE will be marked by senior members of the Royal Family paying visits to each of the 15 nations where Her Majesty is head of state. The Prince of Wales will travel to Australia, New Zealand and Canada. The Duke and Duchess of Cambridge head for Malaysia, Singapore and the Solomon Islands. The Queen and Prince Philip, meanwhile, will remain in Britain and travel to every region of the country over the spring and summer.
[caption id="Dateline_img2" align="aligncenter" width="740"]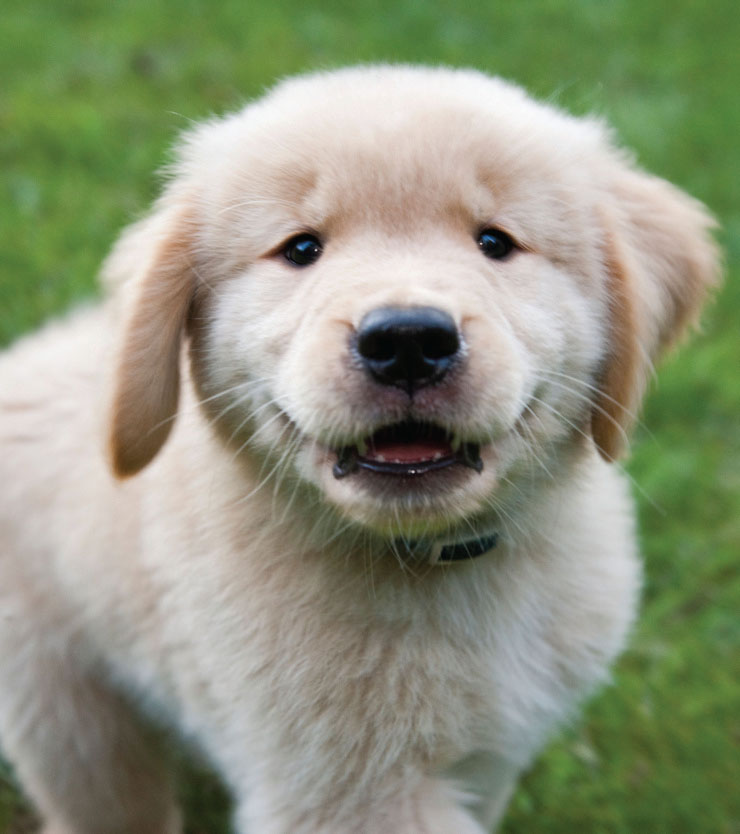 15
The relaxation in Britain's quarantine laws is something for the puppies to get excited about.
[/caption]
All Over

It's a Happy New Year for Pets
AMONG THE CHANGES RUNG IN by 2012 is a relaxation in Britain's quarantine laws. Since the 19th century, pets have had to spend six months in quarantine before being allowed into the UK—a precaution against the spread of rabies. Now, dogs, cats and ferrets from the EU or North America will only have to wait 21 days before they travel. The new regulations are certain to please expat pet owners especially.
Lowry Painting Fetches Record Price
While L.S. Lowry is best known for his paintings of bleak northern industrial scenes, the Lancashire artist painted only five pictures of London. As one of 14 paintings from the late Lord Forte's collection, Christie's auction house brought the gavel down on Lowry's 1960 oil painting of Piccadilly Circus for r£5.6 million—sold to a mystery bidder.
[caption id="Dateline_img3" align="aligncenter" width="504"]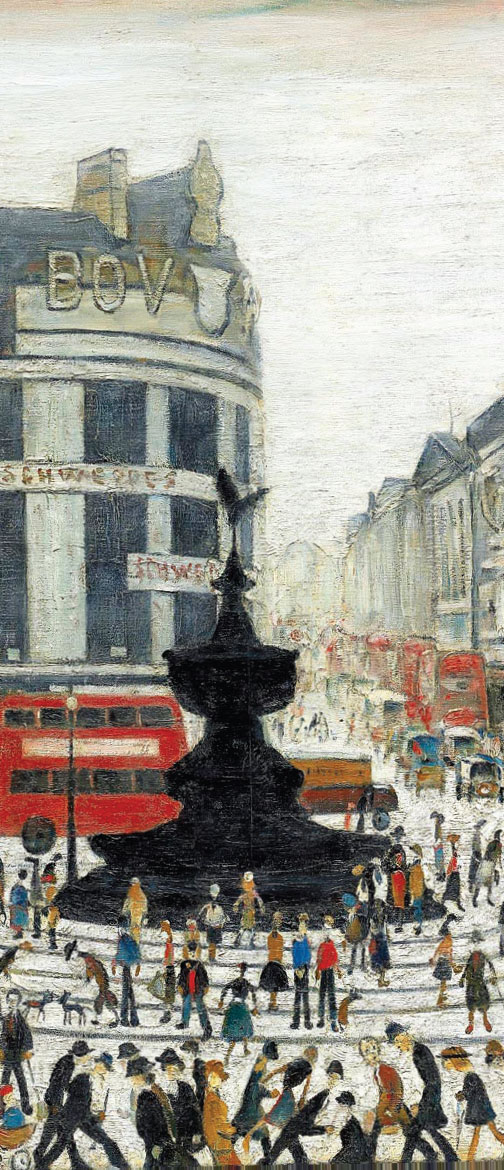 15
A detail of Piccadilly Circus is seen through the lens of artist L.S. Lowry.
[/caption]
Hymn-Inspiring House For Sale
It was the beautiful setting in the Usk Valley near Abergavenny, actually, as much as the ivy-clad Elizabethan manor, that inspired the hymn, but Llanwenarth House, where Cecil Frances Alexander penned the classic hymn "All Things Bright and Beautiful," is on the market for r£2.25 million.
British Rhubarb at Risk
Despite the bouts of bad weather, it's been a mild winter—so mild, in fact, that the crop of British rhubarb is under threat. Rhubarb needs freezing temperatures and a hard frost to thrive, and the warmer winter temperatures in the commercial growing region of Yorkshire have put the crop in jeopardy.
[caption id="Dateline_img4" align="aligncenter" width="504"]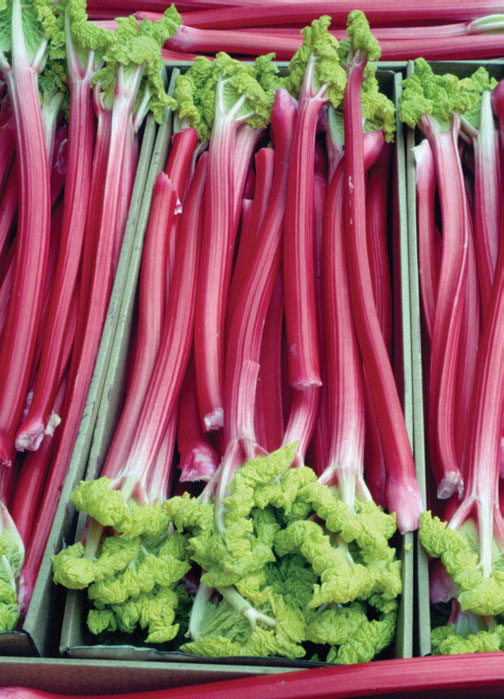 15
Yorkshire rhubarb, forced in candlelit sheds, is especially prized.
[/caption]
[caption id="Dateline_img5" align="aligncenter" width="504"]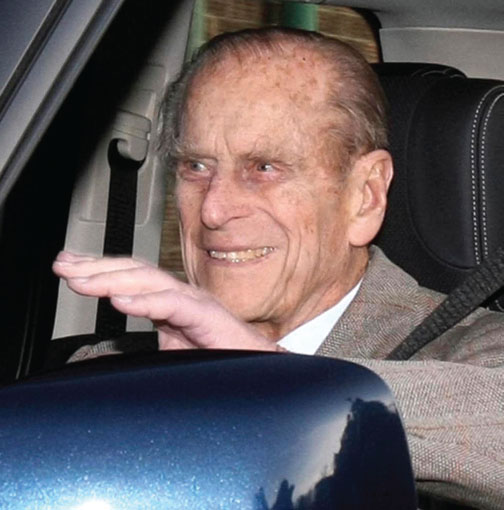 15
[/caption]
Prince Philip Urged to Reduce Workload
Following the Duke of Edinburgh's Christmastide hospitalization, Royal aides have encouraged the 90-year-old consort to reduce his pace. Though Prince Philip announced last June that he would be slowing down, in 2011 he completed some 330 public engagements.
Britannia

Storms Lash Britain
THE FIRST WEEK IN JANUARY saw wild weather across Britain. Heavy rain and hurricane-force winds swept across the island from the Hebrides to East Anglia, causing localized flooding, widespread property damage and power outages. Ports were closed and rail services were severely disrupted. Gusting winds literally blew heavy goods vehicles onto their sides in a number of cases across Scotland and northern England.
[caption id="Dateline_img6" align="aligncenter" width="1024"]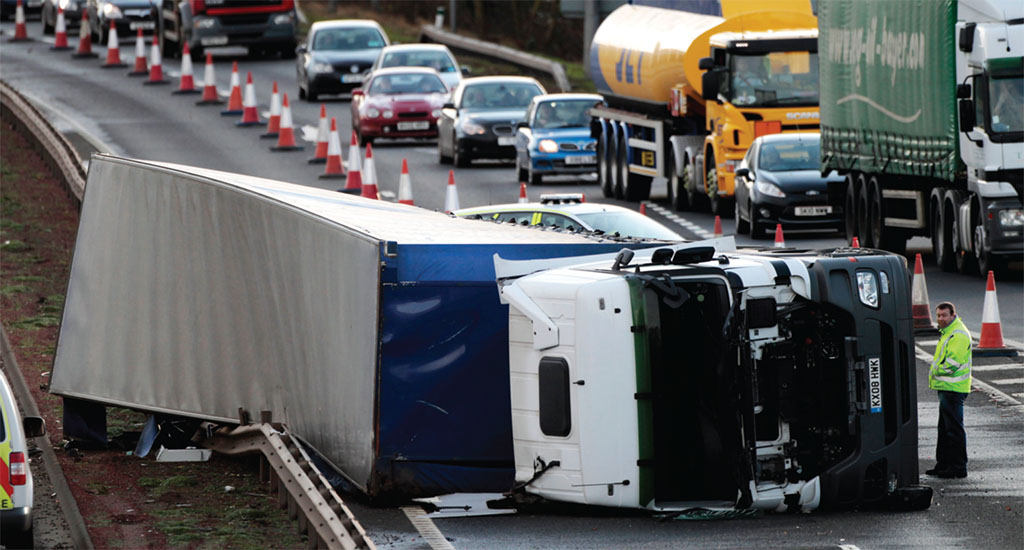 15
The big rig is down on the A720 bypass in Edinburgh.
[/caption]
Edinburgh

Mummy, I'm at the National Museum
FOLLOWING AN EXTENSIVE
refurbishment last year, the National Museum of Scotland this spring opens the first major exhibition in its new purpose-built exhibition space. Titled "Fascinating Mummies," and running until May 27, the exhibition features treasures of ancient Egypt guiding visitors through Egyptian rituals of death and afterlife—including, naturally, the always popular mummies.
[caption id="Dateline_img7" align="aligncenter" width="736"]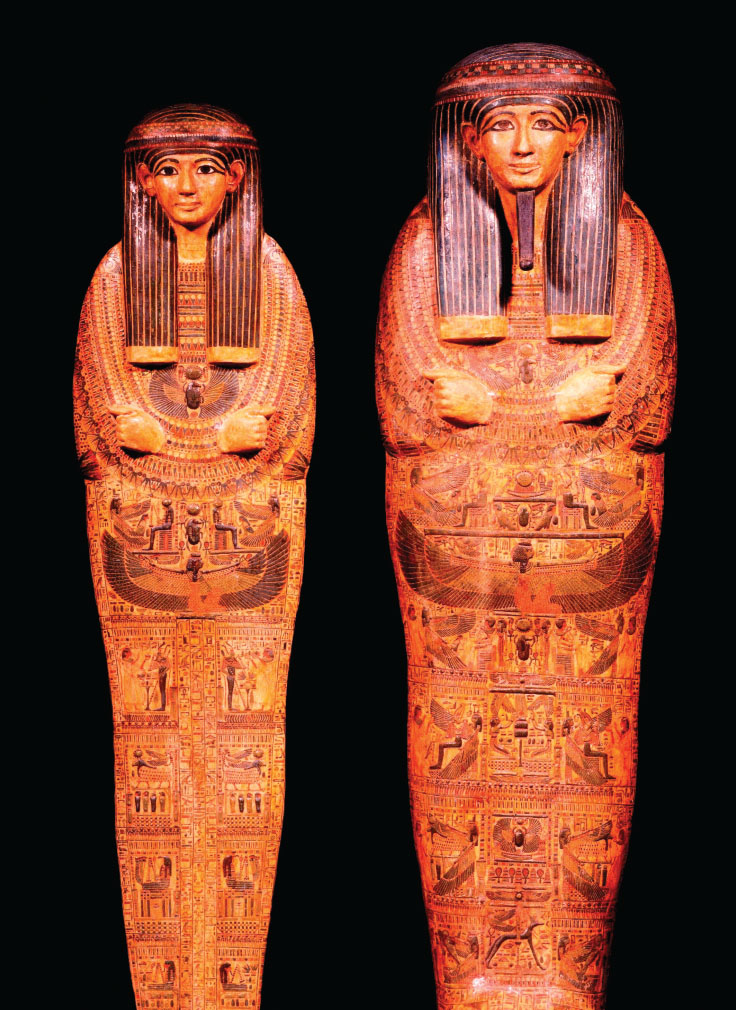 15
The coffins of Amenhotep are on loan to the National Museum; he won't mind much.
[/caption]
Portsmouth

HMS Victory in Major Renovation
[caption id="Dateline_img8" align="aligncenter" width="1024"]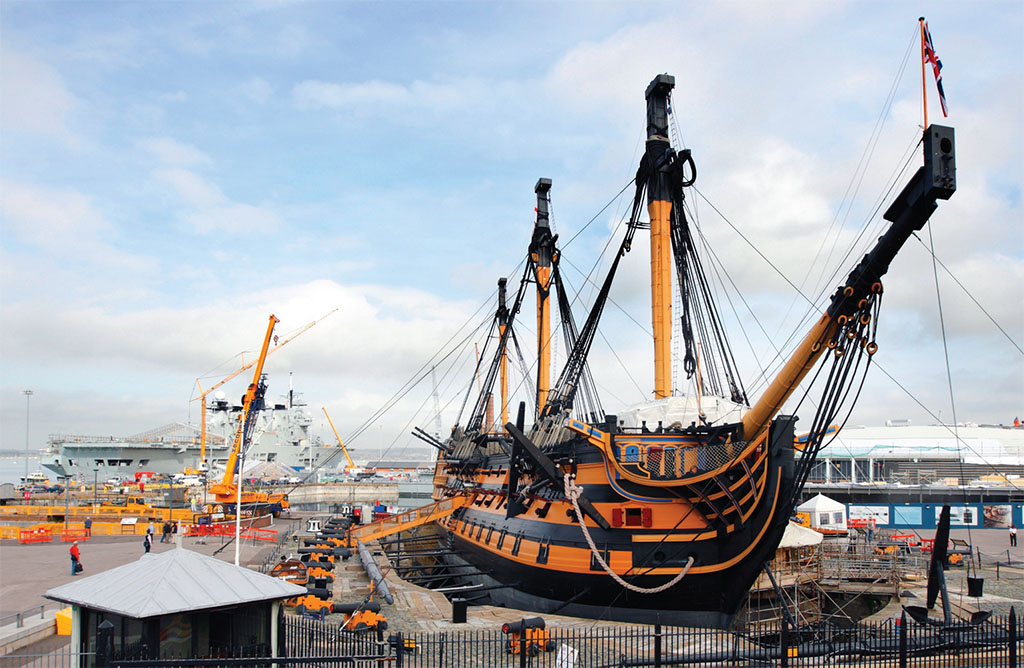 15
HMS Victory

's topside gets dismantled for a retrofit.[/caption]
THE WORLD'S OLDEST commissioned warship is to undergo its most extensive renovation ever over the next 10 years, right there in its Portsmouth drydock. The £16 million reworking will see the 104-gun ship of the line replace decayed timber with hand-fitted teak, rebuild masts and spars and restore Victory to shipshape. Nelson's flagship at Trafalgar is a Royal navy icon, and has needed the attention for years.
Wiltshire

Stonehenge's Bluestones Sourced on Pembrokeshire Coast
[caption id="Dateline_img9" align="aligncenter" width="1024"]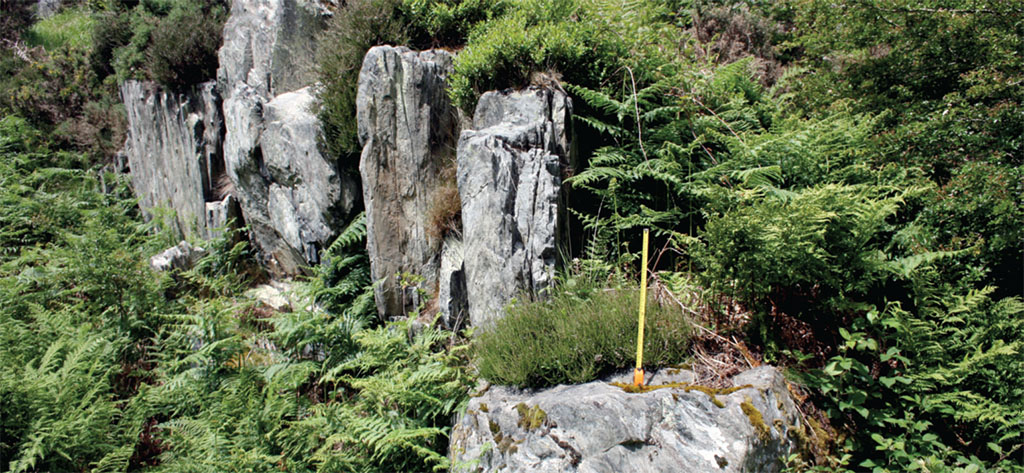 15
'Twas here in South Wales the stones were quarried.
[/caption]
GEOLOGISTS FROM the University of Leicester and the National Museum of Wales claim to have pinpointed the precise spot where the spotted dolerites, or bluestones, that form the inner circle of Stonehenge were quarried. Researchers believe the stones were taken from a rocky outcrop called Craig Rhos-y-Felin near Pont Saeson north of Fishguard. The pressing question remaining is how the ancient stones were transported from there to Salisbury Plain.
The Lady's Not For Spurning
Meryl Streep was named best actress by the New York Film Critics Circle and won a Golden Globe for her performance as Margaret Thatcher in
The Iron Lady
. Though the film itself may have left some controversy, Streep's portrayal of the prime minister has been universally praised. Further honors to follow.
[caption id="Dateline_img10" align="aligncenter" width="504"]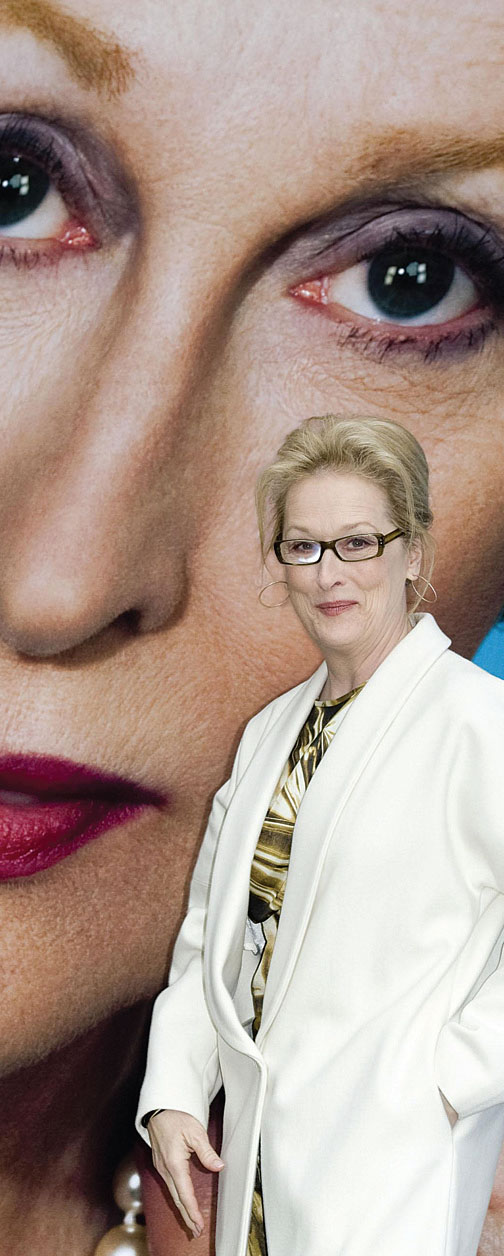 15
Meryl Streep is garnering plenty of kudos for her portrayal of Thatcher.
[/caption]
Keeping the Village Post Office Open
Village post offices have been closing across the country in recent years. When imminent closure faced the P.O. of Henham, Essex, residents took matters into their own hands and introduced private subscriptions to save it. Residents pay r£1 a month to keep the post office open.
Duchess Chooses Her Charities
As the newest member of the Royal Firm, the Duchess of Cambridge has selected four organizations of which she will become a royal patron. East Anglia's Children's Hospices, The Art Room, Action on Addiction and the National Portrait Gallery are her chosen charities. Kate also announced that she would volunteer as a Cub Scout leader near her home in Anglesey.
[caption id="Dateline_img11" align="aligncenter" width="504"]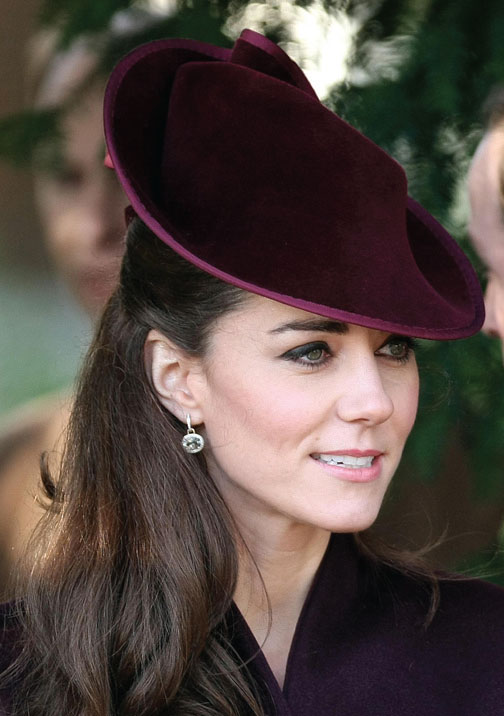 15
[/caption]
Bronte Miniature Manuscript Fetches r£690,850
An unpublished 19-page miniature magazine (1.5 by 2.5 inches), written by novelist Charlotte Bronte when she was 14, sold at auction by Sotheby's, bringing more than twice its expected selling price. The hand-written manuscript was purchased by the Paris
Musee des Lettres et Manuscrits
.
[caption id="Dateline_img12" align="aligncenter" width="504"]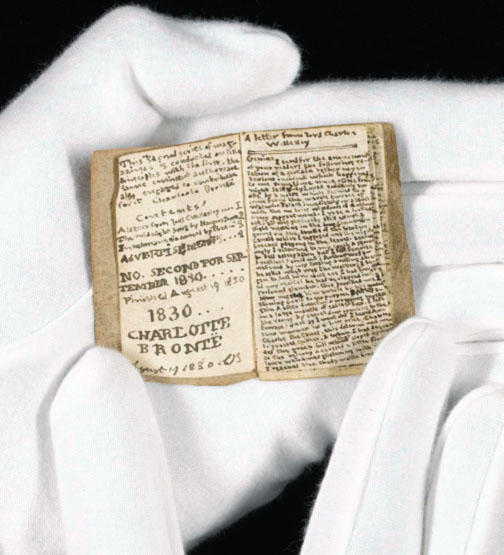 15
[/caption]
Lincoln

Officially Britain's Best Place
LINCOLN'S STEEP HILL was named the "best place" in Britain by the Academy of Urbanism. The popular cobbled street leading from the castle and cathedral precincts to the pedestrianized shopping district below was originally built by the Romans when Lincoln was Lindum Colonia. Today, the street is lined with funky eateries and shops.
[caption id="Dateline_img13" align="aligncenter" width="754"]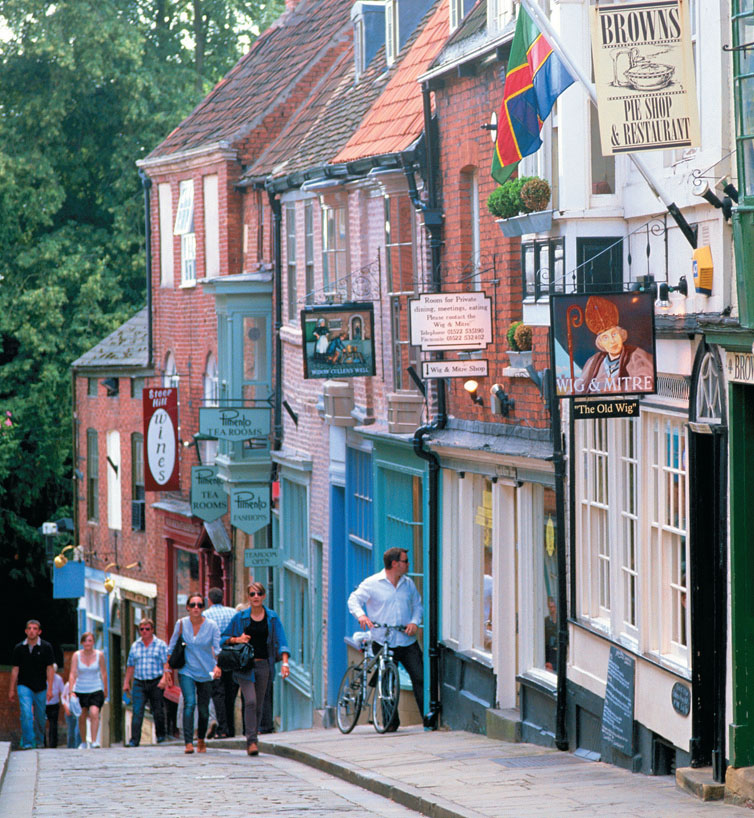 15
Steep Hill, appropriately named, has tea rooms, antique shops, cafes and tiny shops that visitors love.
[/caption]
Portsmouth

Maiden Voyage of HMS Daring
THE ROYAL NAVY'S new hi-tech warship, HMS Daring, has left its home base in Portsmouth on a seven-month deployment to the Middle East. The largest and most powerful destroyer ever built for the Royal Navy, and armed with the world's most sophisticated naval radar and 48 Sea Viper anti-air missiles, Daring will spend its maiden mission stationed east of Suez, where it will engage in counter-piracy operations and backup in the region for other military operations of the UK and its allies.
[caption id="Dateline_img14" align="aligncenter" width="1024"]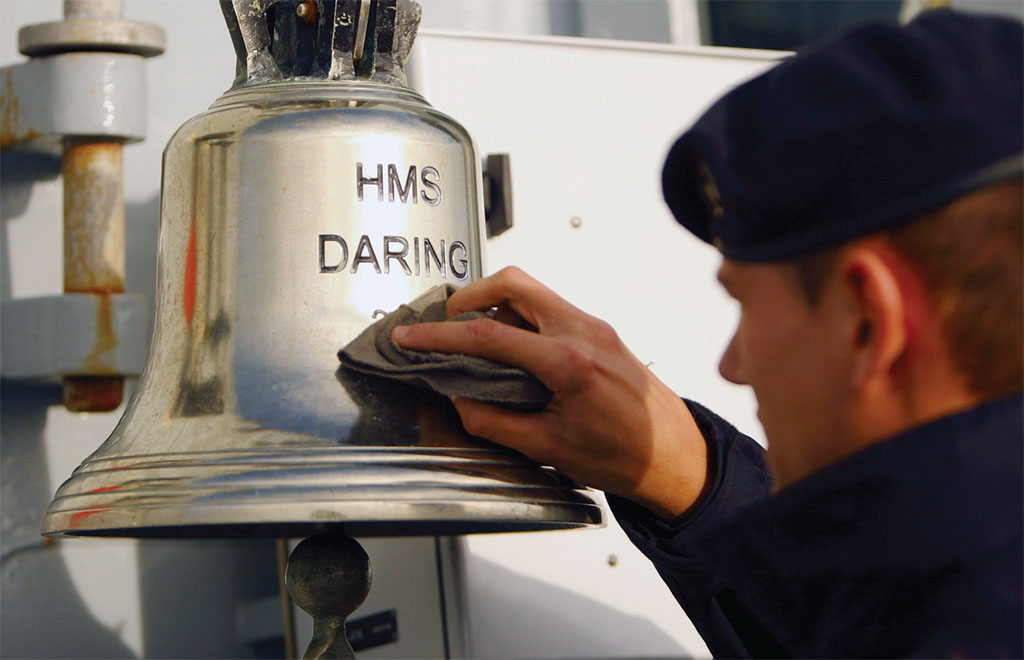 15
Polishing up the new ship's bell.
[/caption]