Stratford, East London

London Olympics: Right on Schedule
THE COMPLETE day-by-day schedule for the London 2012 Olympics has been released. Tickets for the more than 640 individual events between July 25th and August 12th went on sale beginning March 15, 2011. Tickets can be purchased via the official Olympics website at www.London2012.com, where the entire event schedule is posted. Many prime events will already be oversubscribed, and there is a ballot for a number of prime events, but with action at a score of venues across the city from Earl's Court and Wembley to Greenwich Park there will be plenty of world class competition available to see. Make your plans now, though. London itself will sell out quickly over the next few months.
[caption id="Dateline_img1" align="aligncenter" width="1003"]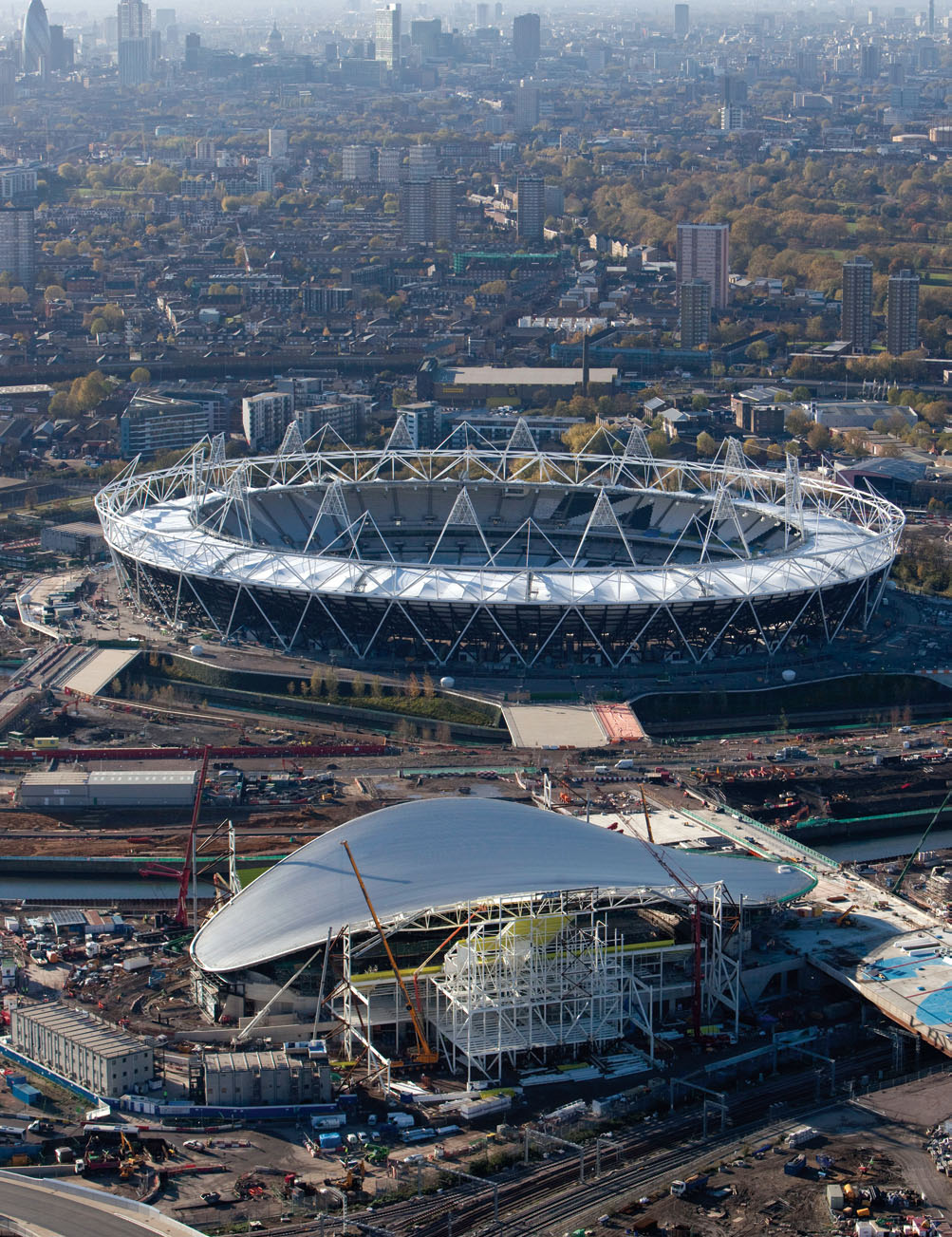 18
Construction goes on for the many venues needed for July 2012.
[/caption]
Cornwall

Cornish Pasties Come From Cornwall
THE EU HAS GRANTED the Cornish pasty protected designation status. Henceforth, only pasties made in Cornwall itself and conforming to time-honored guidelines may be termed Cornish pasties. Said pasties must be made in the distinctive "D" shape, crimped on the side and comprised solely of beef, swede, potato and onion, lightly seasoned. No carrots, thank you. The Cornish pasty thus joins 42 other name-protected British specialties such as Arbroath Smokies and Melton Mowbray pork pies (see September, 2010, p. 60). Cornish food manufacturers have been campaigning for the designation for nine years, but pasty makers in Devon, Wales and elsewhere, who've been sourcing Cornish pasties to supermarkets and the catering trade are flummoxed. The pies, meanwhile, still taste the same.
[caption id="Dateline_img2" align="aligncenter" width="725"]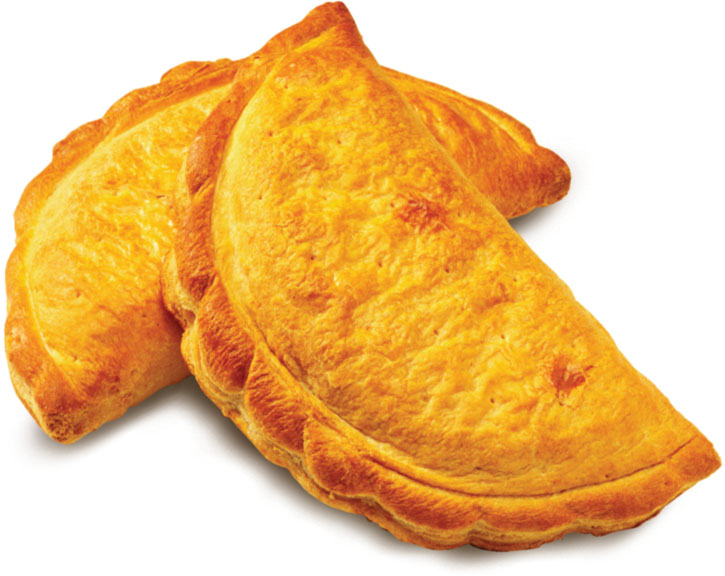 18
The popular meat pies have a pedigree.
[/caption]
And Just in Passing
King Henry VIII Uncovered in Somerset
While doing a bit of redecorating about the house, a couple in Somerset discovered a 20-foot high medieval mural of King Henry VIII hidden behind ancient wooden paneling. Thought to have been painted about 1530, the mural has been described by Michael Liversidge of Bristol University's art history department as "enormously significant, stunningly exciting and of national importance." The artist is unknown, but the 15th-century house was once a summer palace for the Arch Deacons of Taunton.
Nelson Locket Sells for Big Pounds
A gold locket containing a lock of Admiral Lord Nelson's hair on one side and his long-time lover Lady Hamilton's on the other has been sold at auction for £44,000. The rare late 18th-century Nelson artifact, bearing the initial N and a naval anchor, was found in the cupboard of a house in Portsmouth.
[caption id="Dateline_img3" align="aligncenter" width="461"]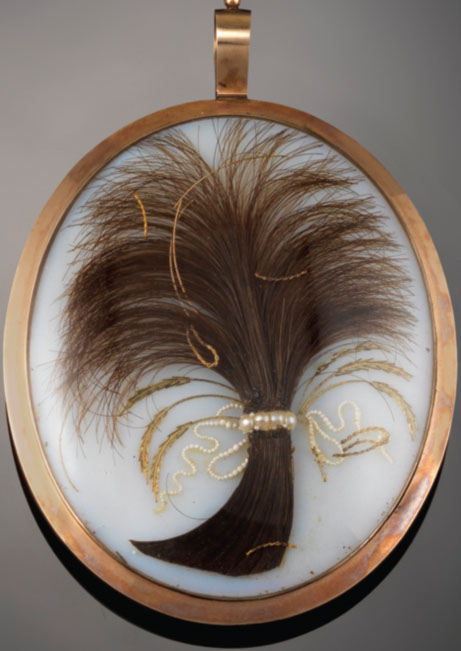 18
The Lord Nelson and Lady Hamilton love token.
[/caption]
[caption id="Dateline_img4" align="aligncenter" width="464"]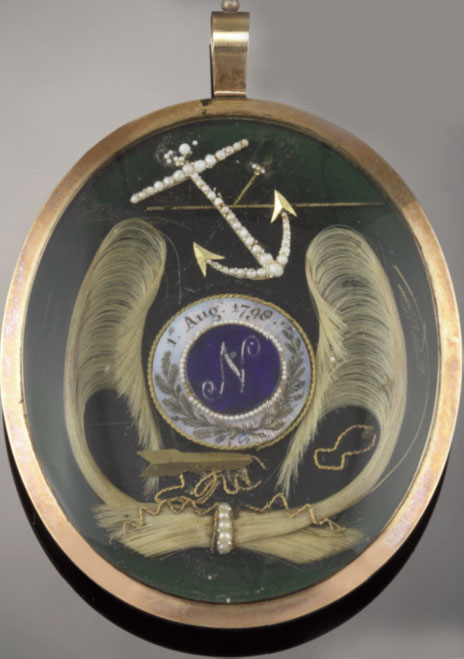 18
[/caption]
And Just in Passing
Police Station Moves to Luxury Hotel Digs
Those proverbial budget cuts have forced the Leicestershire constabulary to close their office in the village of Kegworth. Not wanting to lose the police presence in town, the four-star Premier Yew Lodge Hotel has offered one of their 102 rooms to the force for free to serve as a headquarters for local beat officers. It may be the only police station in the United Kingdom with room service.
[caption id="Dateline_img5" align="aligncenter" width="444"]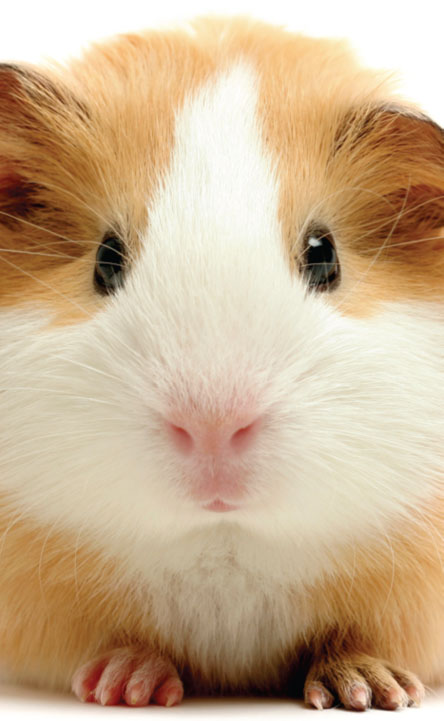 18
'Twas guinea pigs Simon and Kenny causing the fuss.
[/caption]
Police in Bradford Left Red-faced
After a police helicopter detected a hotspot on the roof of Pam Hardcastle's garage, they obtained a search warrant and three vehicles of officers swooped in thinking they'd found a cannabis factory. What they uncovered was a cozy den for Simon and Kenny—the primary teacher's pet guinea pigs.
Portsmouth, Hampshire

Catherine Zeta Jones Gets Royal Honors
[caption id="Dateline_img6" align="aligncenter" width="1024"]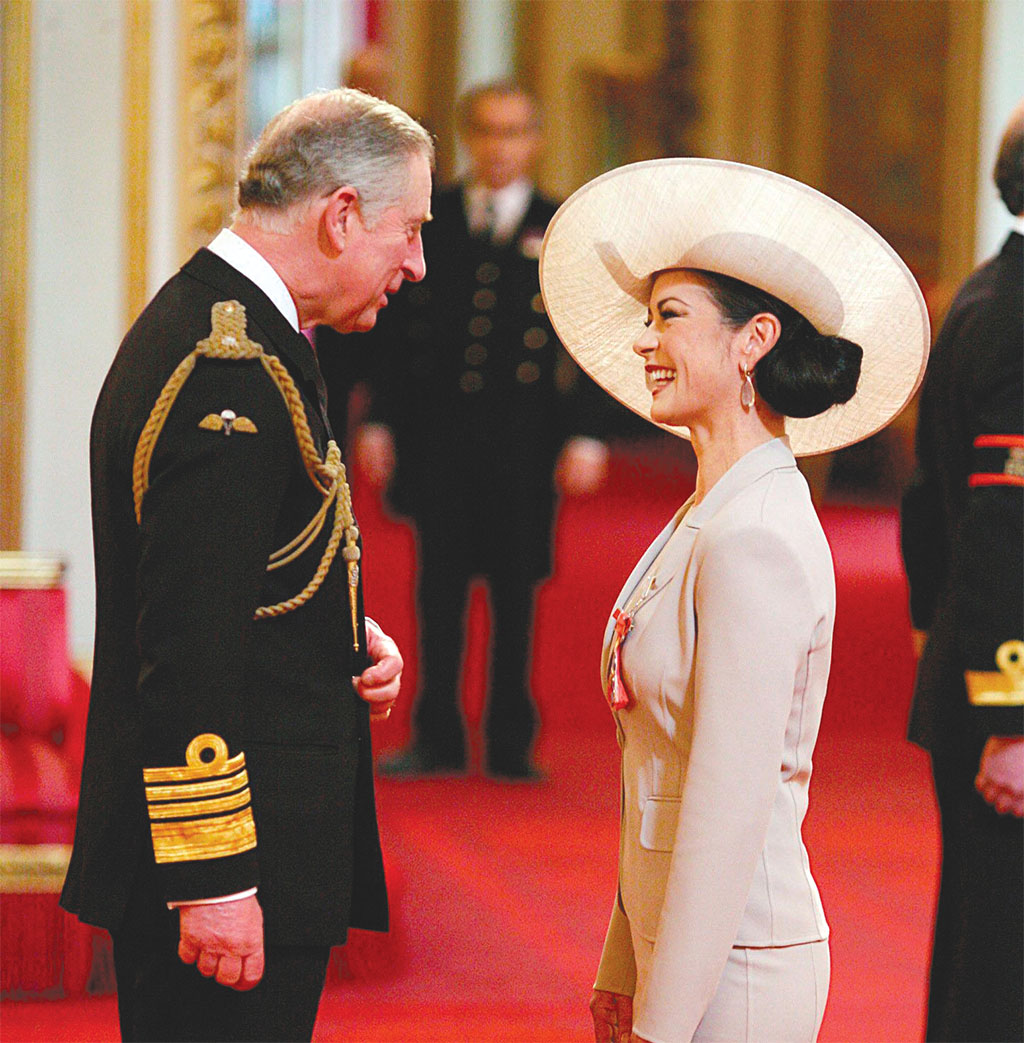 18
In a Buckingham Palace investiture, the Oscar-winning actress received her CBE (Commander of the British Empire) from Prince Charles. Honored for her services to film and to charity, Zeta Jones was accompanied by her children and husband, Michael Douglas.
[/caption]
Edinburgh

The Season's Second Royal Wedding
WHILE ALL ATTENTION has been focused on the Westminster nuptials of William and Kate this spring, the Royal Family has been making plans as well for the second royal wedding of the year. The Queen's oldest granddaughter, Zara Phillips (29), will marry rugby player Mike Tindall on July 30th at Canongate Church outside Holyroodhouse on Edinburgh's Royal Mile. The daughter of the Princess Royal, of course, is a sportswoman in her own right, having won individual gold in three-day eventing at the World Equestrian Championships and been named BBC Sports Personality of the Year in 2006.
Scotland Yard, London

Bank for Gangsters Busted
THE DIRECTORS of a deposit bank for criminal gangs were sentenced after what was the largest sting in Scotland Yard history. In the Yard's biggest ever operation against organized crime, police seized almost 7,000 safe deposit boxes at three repositories across London. It took 500 police 12 days to search and catalog the contents of 6,717 boxes. Their findings included £50 million in cash, paintings, gold ingots, jewelry, drugs, fraudulent documents, firearms and sundry other goodies. The 15-month probe by the Yard resulted in 146 arrests and the disruption of 32 criminal gangs.
[caption id="Dateline_img7" align="aligncenter" width="1007"]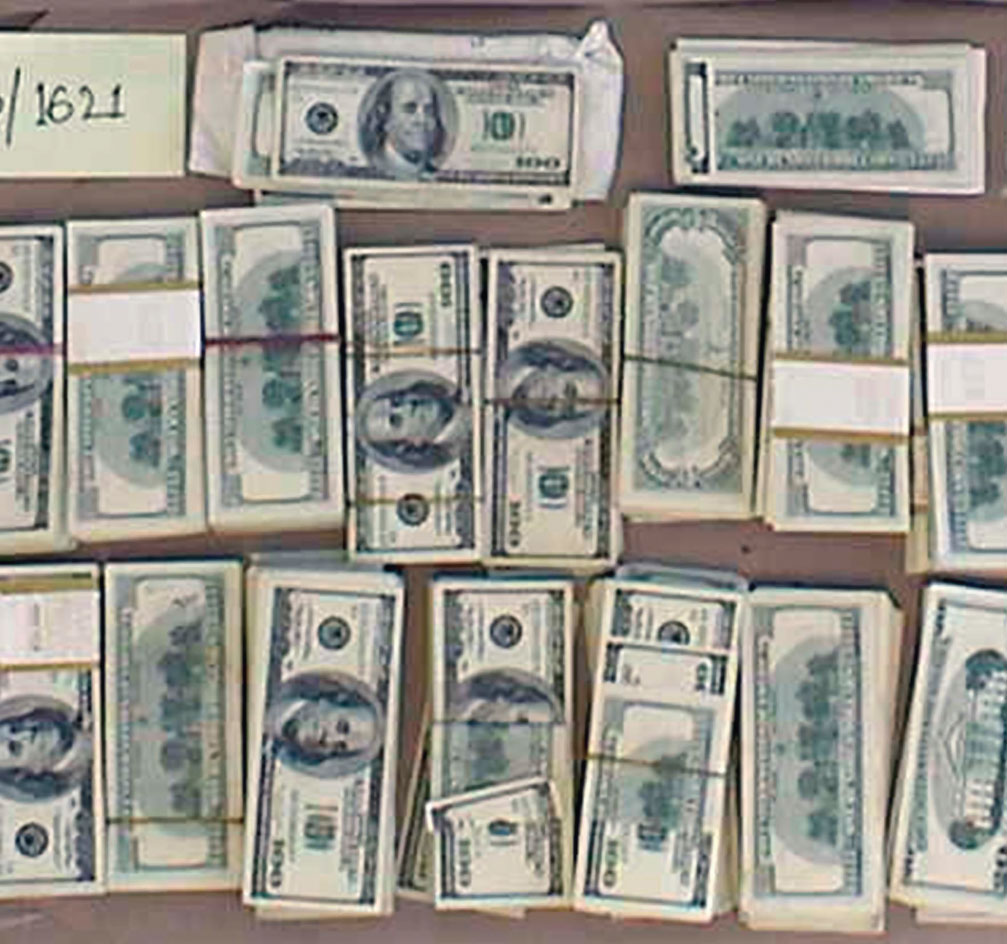 18
Illicit cash by the millions was stashed at deposit banks across London.
[/caption]
Across Britain

Emergency Exercise Targets Floods
[caption id="Dateline_img8" align="aligncenter" width="1024"]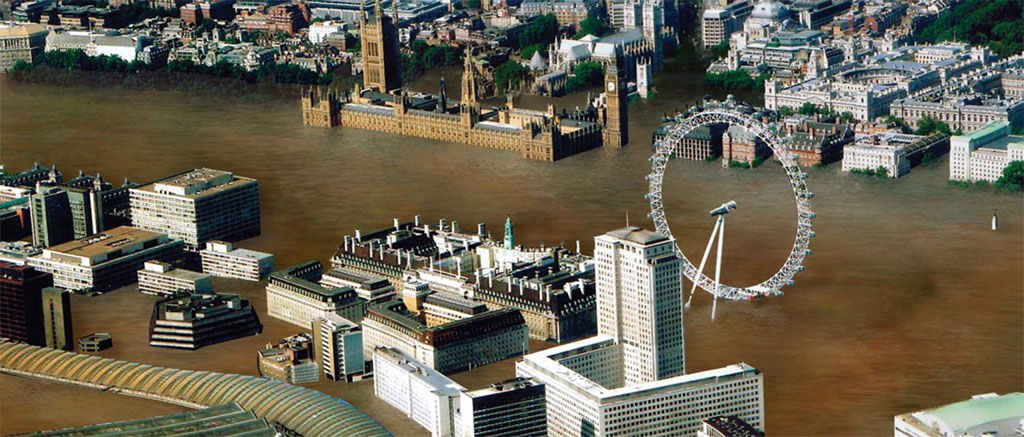 18
Here's an artist rendering of what a flooded London might look like.
[/caption]
THEIR LOCATION on major rivers leaves major cities such as London, Liverpool, Manchester and Cardiff vulnerable to catastrophic flash flooding in the city centers. For a week early this spring, Exercise Watermark tested how agencies, emergency services and utility companies across the country could respond in the event of natural disaster. More than 10,000 people took part in exercises designed to rehearse response to such an eventuality in their city. Exercise Watermark was Britain's biggest ever civil defense exercise.
And Just in Passing
Lowry Statue Unveiled
A bronze statue of the artist L.S.Lowry has been installed on a bar stool in Sam's Chop House pub, Manchester. The life-size likeness was commissioned by Roger Ward, manager of the pub that Lowry used to visit, to mark the 35th anniversary of the artist's death.
[caption id="Dateline_img9" align="aligncenter" width="444"]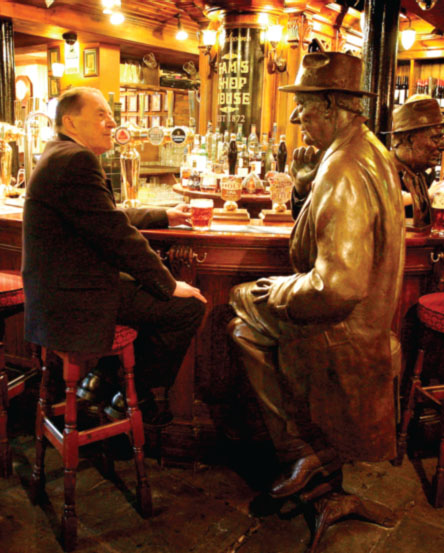 18
Artist L.S. Lowry is permanently at the bar in Sam's Chop House.
[/caption]
[caption id="Dateline_img10" align="aligncenter" width="444"]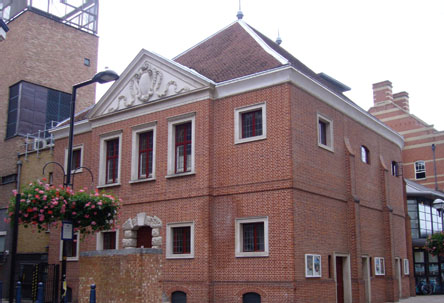 18
An indoor venue will allow the Globe to have a winter season.
[/caption]
Indoor Theater at The Globe
A lead gift of £1 million from American publisher Sara Miller McCune has launched a £7 million fund-raising effort by Shakespeare's Globe Theatre to construct an indoor Jacobean theater at the Thamesside site. The new performance venue will seat 320 in tiered galleries and allow the Globe to launch its first winter season in 2013.
And Just in Passing
Madresfield Court to Have Been Royal Retreat
Newly discovered documents reveal that had the Nazis actually invaded Britain during World War II, necessitating an evacuation from London, King George VI and his family would have been spirited away to make home at Madresfield Court, near Malvern, Worcestershire.
[caption id="Dateline_img11" align="aligncenter" width="445"]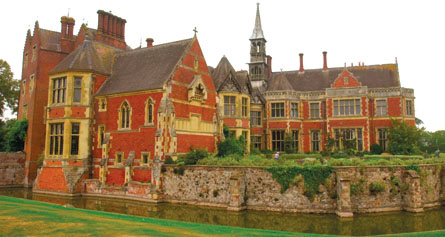 18
The Malvern Hills would have been the royal escape plan.
[/caption]
Velodrome First Venue in Olympic Park
The 6,000-seat velodrome was officially opened in late February as the first completed games venue at Olympic Park. The indoor stadium for Olympic cycling and BMX events has been termed "the best in the world" by British three-time gold medalist Sir Chris Hoy.
[caption id="Dateline_img12" align="aligncenter" width="444"]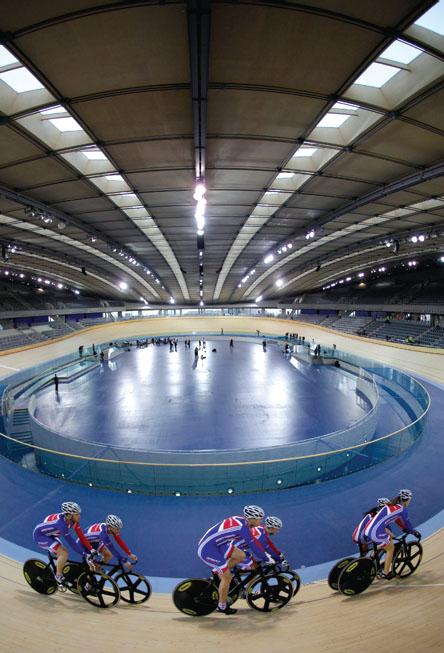 18
East London's state-of-the-art velodrome is ready to roll.
[/caption]
Oxford

British Scientists Create Artificial Petrol
A REVOLUTIONARY hydrogen-based synthetic petrol has been developed at the Rutherford Appleton Laboratory in Oxford. The new technology promises a fuel that will run in existing vehicles, produce no greenhouse gases and is expected to cost about 90p per gallon. With UK petrol prices currently running at almost £1.30 a liter, the boon to consumers (not to mention the environment) are obvious. Cella Energy, which developed the hydride using nanotechnology, expects the fuel to be widely available within three to five years.
[caption id="Dateline_img13" align="aligncenter" width="711"]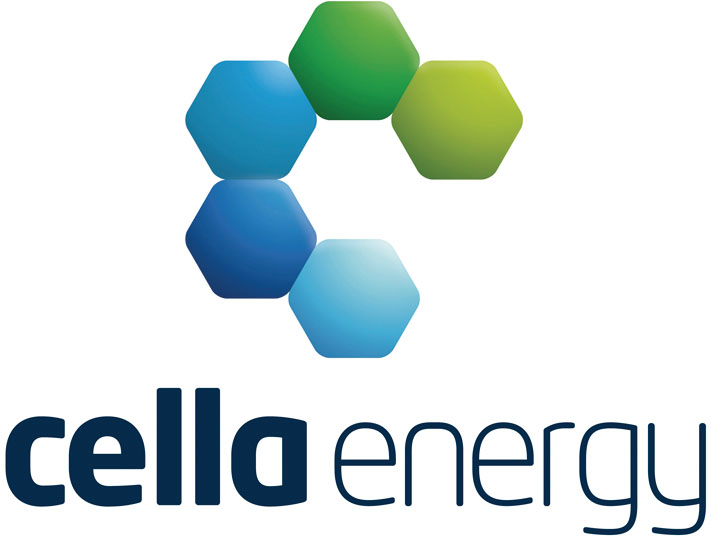 18
[/caption]
Too Many Places

High Streets Struggle to Survive
IN LARGE PARTS of the country, a record proportion of High Street shop vacancies have left the old downtowns struggling to survive. Across much of the North and the Midlands roughly one in five shops are empty. Even in Margate, however, one out of five shops is shuttered. It's a familiar story. The rise of supermarkets and strip malls on the outskirts has changed people's shopping patterns. Those small, independent shops, be they the greengrocer or the iron monger, in town centers where parking is expensive, business rates are high and passing trade increasingly spare, can't survive the competition from national chains—who have all moved to the parades on the edge of town.
[caption id="Dateline_img14" align="aligncenter" width="1024"]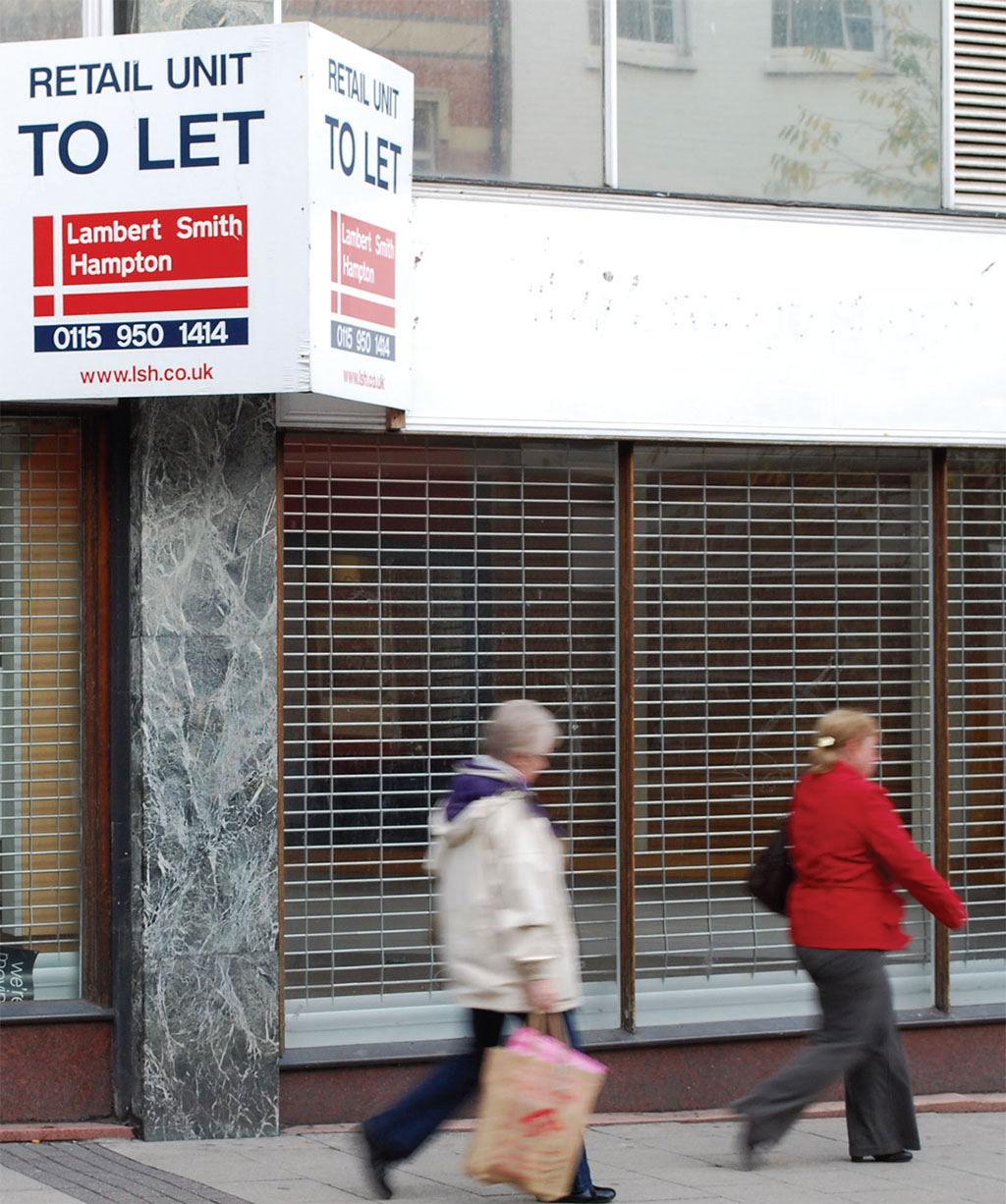 18
It's a familiar story. Downtown areas have been abandoned in favor of shopping centers.
[/caption]
Bridgnorth, Shropshire

Fancy a Cliff Railway?
[caption id="Dateline_img15" align="aligncenter" width="1024"]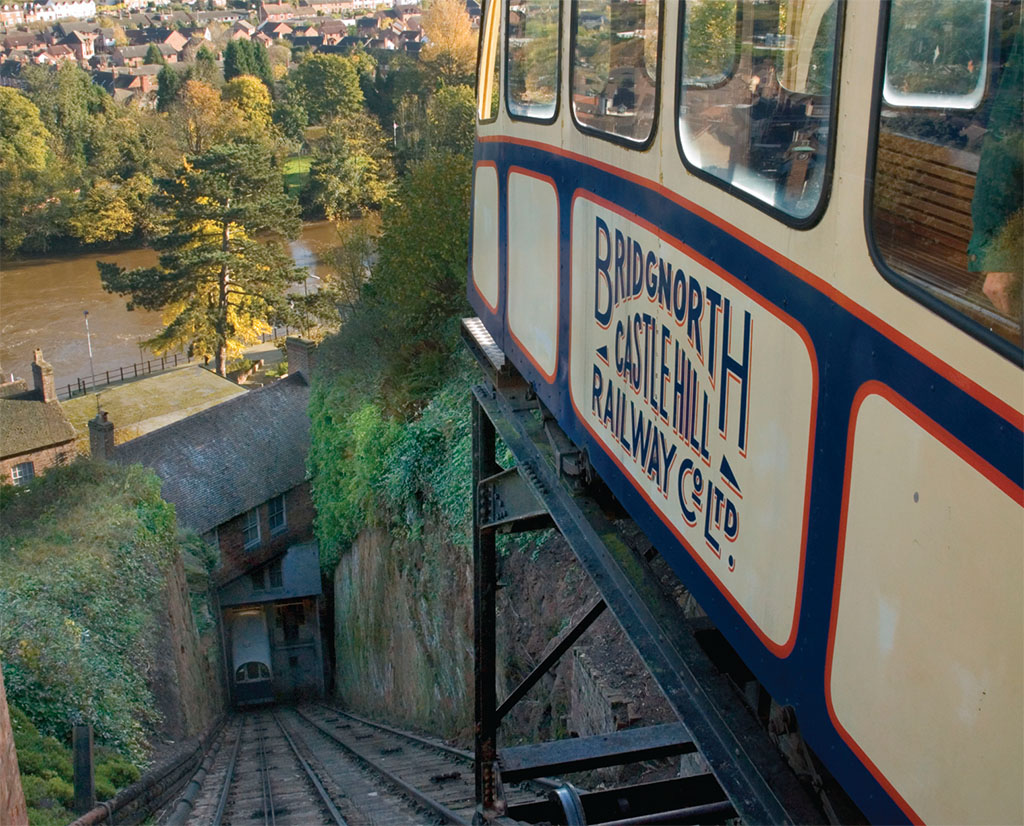 18
The funicular railway comes complete with Grade II listed buildings in Bridgnorth's High and Low Towns.
[/caption]
THE LAST remaining inland funicular in England is up for sale. The Bridgnorth Cliff Railway links Bridgnorth's High Town on Castle Hill with the Low Town and River Severn, transporting as many as 2,000 people a day up and down the 111-foot sandstone cliff. The husband and wife team that have run the Shropshire cliff railway for 15 years are ready to retire and are looking to sell the going concern for about £750,000—that includes Grade II listed buildings at the top and bottom of the cliff. Fancy a new career?
London

Those Royal Wedding Souvenirs
THE ROYAL WEDDING has spawned a plethora of unofficial souvenirs, of course, most classically things like plates, tea towels and sundry collectibles. Crown Jewels condoms, however, is offering a gift box of three purple-wrapped condoms ("regally ribbed"), complete with a picture of the happy couple. "Combining the strength of a Prince with the yielding sensitivity of a Princess-to-Be." It's only fair to point out that the item has not been approved by the royal family.
[caption id="Dateline_img16" align="aligncenter" width="473"]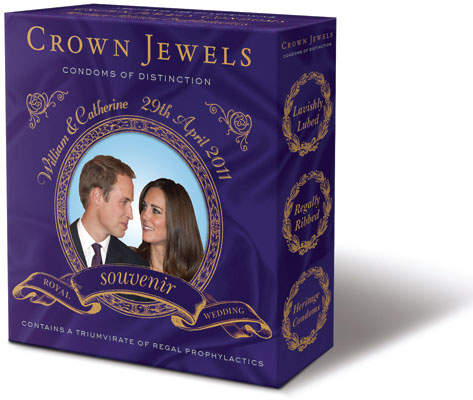 18
[/caption]
And Just in Passing
[caption id="Dateline_img17" align="aligncenter" width="444"]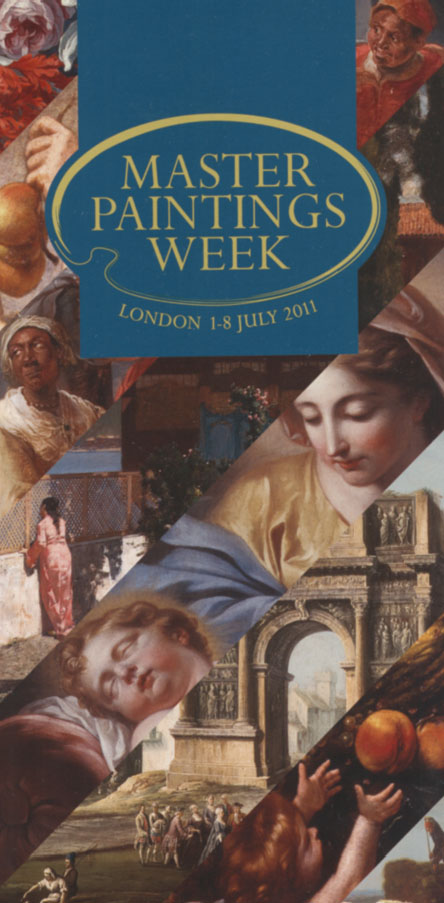 18
New to the London art scene.
[/caption]
Third Master Paintings Week
More than 20 leading galleries across Mayfair and St. James's and the major auction houses of Sotheby's, Christie's and Bonhams are joining again this summer to sponsor Master Paintings Week the first week of July. Each exhibitor features a special display or event celebrating the European painters of the 15th-19th centuries.
Notes of Code-Breaker Alan Turing Saved
A last minute donation of £200,000 by the National Heritage Memorial Fund has kept the handwritten wartimes papers of mathematician, Bletchley Park code-breaker and "father of modern computer science" Alan Turing from being sold at auction and possibly lost by the country to an overseas collector. Next year marks the centenary of Turing's birth.