Nottinghamshire

Honoring Iconic Green Spaces
[caption id="Dateline_img1" align="aligncenter" width="715"]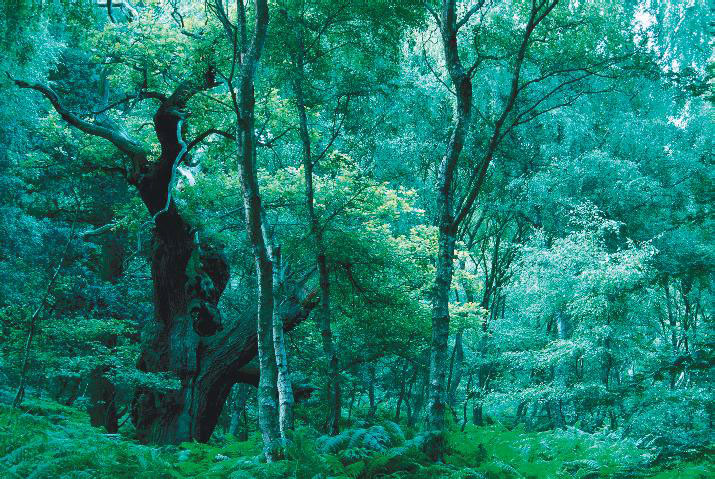 18
Giant oaks, centuries old, still adorn the undergrowth of Sherwood Forest.
[/caption]
BRITAIN'S TOP OUTDOOR SPACES are being honored with a series of English Heritage style plaques (appropriately green). Ten top such green locales have been so honored with "Mossy Memories" plaques. The first recipient, named as Britain's most iconic green space is sherwood Forest, legendary home of Robin Hood. Alas, the heroic outlaw's habitat is merely a shadow of its former self when it sprawled over several counties. Other celebrated locations cited for Mossy Memories include John Constable's famous Flatford Mill, Beatrix Potter's Lakeland and Woolsthorpe Manor, where Sir Isaac Newton was clocked with an apple.
Chiswick, London

Boat Race Victory Marred by Plunder
[caption id="Dateline_img2" align="aligncenter" width="270"]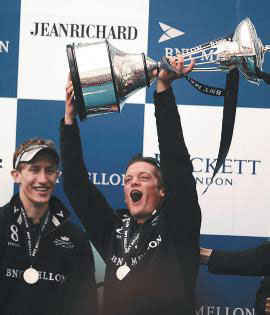 18
A jubilant Tom Watson holds the trophy aloft after Oxford won the annual River Thames boat race on April 6, 2014.
[/caption]
IT WAS A VICTORIOUS DAY for oxford in the 160th annual Boat Race against Cambridge on the River Thames. While the oxford boat crew was winning by the biggest margin since 1973, however, thieves broke into the teams' minibus at a Chiswick boat club, stealing thousands of pounds worth of the crew's personal property. Crew members refused to let the theft deter their celebration. As one crew member quipped, "We couldn't really care about that right now. Champagne never tasted so sweet!"
[caption id="Dateline_img3" align="aligncenter" width="271"]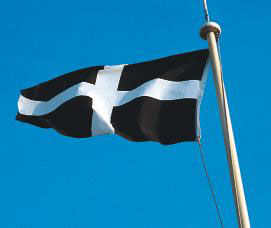 18
The Cornish flag flies proudly.
[/caption]
The Cornish Join the Celtic Fringe
The Cornish have been officially recognized by the Government as an official Celtic minority in the UK, joining the Welsh, Scots and Irish. Campaigners have long maintained that Cornwall's distinct language and culture were worthy of such recognition. Some 85,000 people consider themselves "Cornish" today, and though Cornish as a language is officially classified as extinct, now 557 people claim it as their primary language.
[caption id="Dateline_img4" align="aligncenter" width="346"]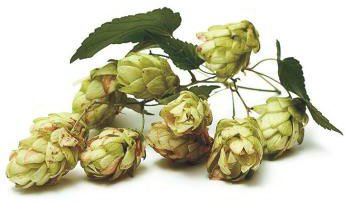 18
[/caption]
Warning: Craft Beer Craze Endangers Hop Supply
British beer lovers have been warned by the
Daily Mail
that the rise in popularity of craft beers in the States could lead to a hops shortage in Britain. The crucial ingredient in beer (above) is used in far greater quantities by craft beer makers, putting pressure on traditional suppliers: "Some even predict the equivalent of an Armageddon for beer lovers—a hops shortage."
Barnstable, Devon

Make That 150 Years of Marriage
[caption id="Dateline_img5" align="aligncenter" width="595"]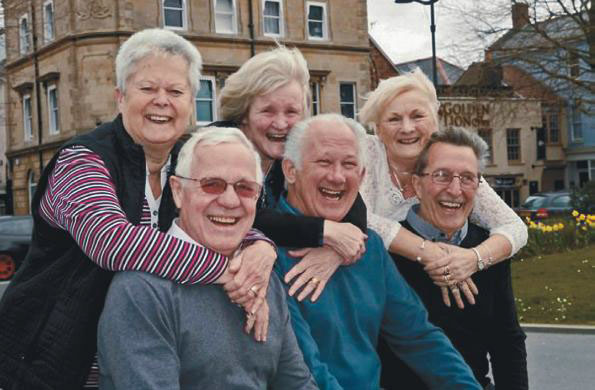 18
[/caption]
[caption id="Dateline_img6" align="aligncenter" width="159"]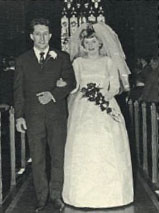 18
[/caption]
[caption id="Dateline_img7" align="aligncenter" width="160"]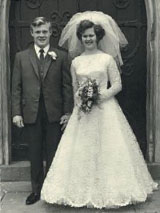 18
[/caption]
[caption id="Dateline_img8" align="aligncenter" width="160"]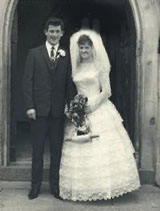 18
[/caption]
THREE COUPLES MET for the first time when they married on the same day at St. Mary's Church in Barnstable in 1964. They have all been friends ever since, and recently celebrated their 150 years of marriage between them. After going down the same aisle within hours of each other, Stewart and Mary Chugg, Frank and Sandra Smale and Patrick and Eileen Parsley have certainly defied a lot of odds with what could be Britain's only triple golden wedding anniversary.
[caption id="Dateline_img9" align="aligncenter" width="271"]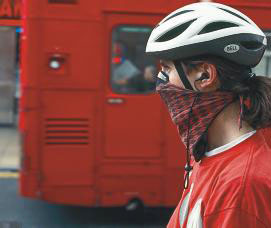 18
[/caption]
Saharan Sand Stirs English Smog
A giant cloud of dust swirled up from the Sahara and mixed with perfect storm of local pollution and toxic air from Europe to produce dangerous levels of air pollution across large swaths of southern and central England in early April. Air pollution levels hit 10/10 as smog and particulate fallout swallowed London and the landscape, and created potentially lethal conditions for millions of asthmatics.
Cheltenham, Gloucestershire

Own a Piece of Literary History
[caption id="Dateline_img10" align="aligncenter" width="272"]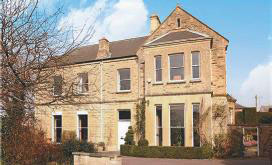 18
[/caption]
LEWIS CARROLL STARED into the looking glass and met the real-life Alice here at this five-bedroom house on the outskirts of Cheltenham. The three-story home was built for the Liddell family and home to Henry Liddell, dean of Christ Church College and his family. The house is on the market for £1 million—and comes with the 6 × 5-foot gilded mirror that inspired Lewis Carroll's tales.
[caption id="Dateline_img11" align="aligncenter" width="413"]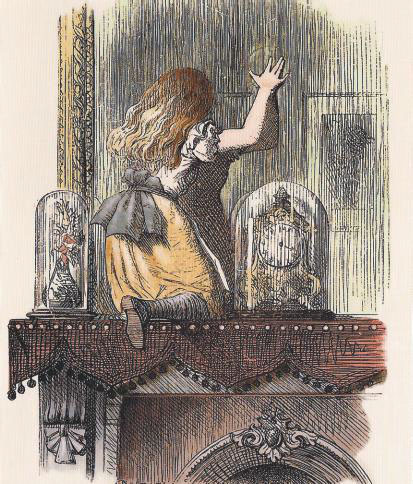 18
The gilded mirror that inspired Lewis Carroll still stands.
[/caption]
Wellington

Gorgeous George Down Under
[caption id="Dateline_img12" align="aligncenter" width="715"]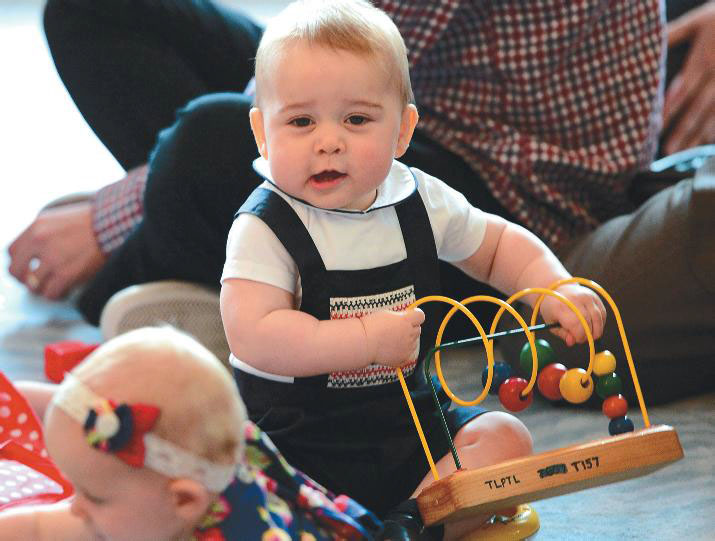 18
Baby Prince George enjoyed his first play group, down under in New Zealand.
[/caption]
THE POPULAR BABY PRINCE stole the show on the cambridge's arrival at Wellington on his debut royal tour. In fact, at eight months old, Prince George was making just his second public appearance. On a three-week trip to New Zealand and Australia, William and Kate reprised a similar tour Prince Charles and Princess Diana made thirty years ago with William at the same age—and received a similar welcome.
Pit Closures for Deep Mines
It is a poignant, sadly familiar story. UK Coal has announced that two of Britain's remaining deep pit mines are no longer economically viable. The pits in Kellingley, Yorkshire, and Thoresby, Nottinghamshire, are to undergo a managed closure next year, underwritten by the Government, with the loss of 1,300 jobs. The closure has been predicted for several months, and leaves Britain's once-mighty coal mining industry with only one deep pit and six open cast mines in operation.
Could Offa's Dyke Be Someone Else's?
Named after the powerful 8th-century king of Mercia, the 177-mile Offa's Dyke running along the border of England and Wales is one the longest earthworks in Europe. Though named for the ambitious Saxon, carbon dating in a new study reveals that parts of it were constructed between 430 and 652—well more than a century before Offa's reign from 757 until 796.
London/Sicily

1970 London Art Theft Solved
[caption id="Dateline_img13" align="aligncenter" width="314"]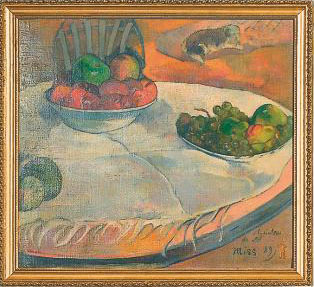 18
Paintings missing more than 40 years by Paul Gauguin
[/caption]
[caption id="Dateline_img14" align="aligncenter" width="347"]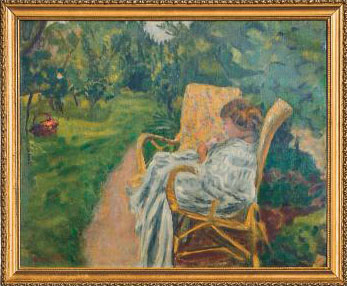 18
Pierre Bonnard.
[/caption]
TWO PAINTINGS STOLEN from a London home in 1970 have been have been discovered and recovered from a retired autoworker's kitchen in Sicily. Valued at some £30 million, the missing paintings by Paul Gauguin and Pierre Bonnard had apparently been abandoned on a train from Paris to Turin. They were sold at a lost property auction in 1975 for £20 to an art-loving worker in the Fiat factory, who hung them in his kitchen for 40 years.
Hoveton, Norfolk

Opening Britain's Largest Indoor Model Railroad
[caption id="Dateline_img15" align="aligncenter" width="715"]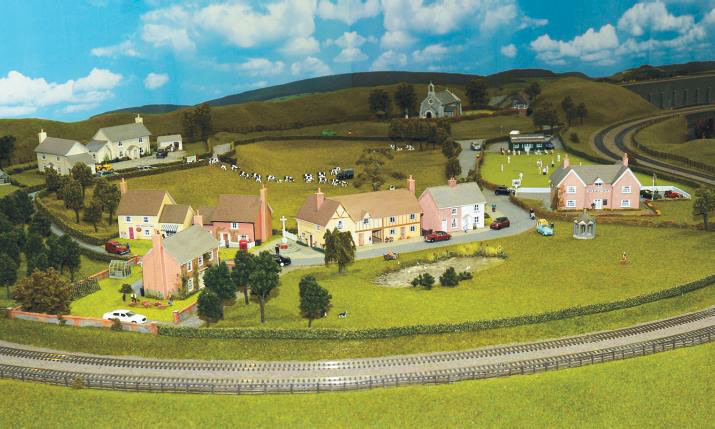 18
Pastoral scenes of green and pleasant England are just part of the Miniature Worlds' landscape.
[/caption]
WITH 28 WORKING TRAINS, more than 3,000 feet of track and detailed, imaginative scenes from around the world, the extraordinary miniature display took train enthusiast Sean Green and his son Robert three years to build. Titled "Wroxham Miniature Worlds," the exhibition is now open to the public in Hoveton, Norfolk, and expects some 40,000 visitors a year.
RAF Coningsby, Lincolnshire

Flight of a Lifetime on a Lancaster
[caption id="Dateline_img16" align="aligncenter" width="417"]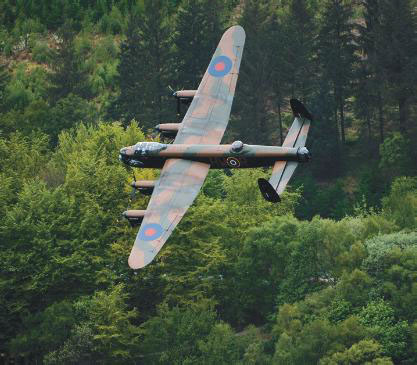 18
Your chance to fly on the crew of the most famous World War II bomber.
[/caption]
ONE FORTUNATE (and well-heeled) bidder will pay £25,000 for a historic flight aboard an Avro Lancaster bomber across the Atlantic. One of only two Lancaster World War II bombers left flying will make the four-day flight in August from Canada to RAF Coningsby via Goose Bay, Newfoundland, Greenland and Iceland. The Canadian Warplane Heritage Museum is selling the opportunity to join the crew of seven on the historic bomber to help fund the flight.
British Sniper Sets a Record in Afghanistan
In one of Britain's last combat engagements in dangerous Helmand Province, an unnamed lance corporal in the Coldstream Guards saw a Taliban fighter rising in his sights half a mile away. The sniper's shot hit the enemy's suicide vest, with a single bullet taking out the fighter and five insurgents around him. The British army reports that as a record.
[caption id="Dateline_img17" align="aligncenter" width="271"]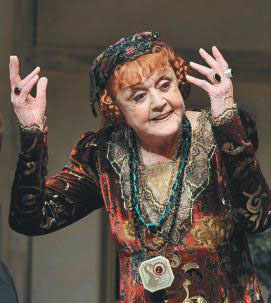 18
[/caption]
Angela Lansbury Wows the West End
Getting rave reviews for her spirited performance, Angela Lansbury is packing the house in a revival of Noel Coward's
Blithe Spirit
. Going strong at 89, Lansbury is the oldest thespian to headline a production on the West End stage.
Same-Sex Couples Can Get Official Coats of Arms
The College of Arms has announced that following the legalization of same-sex marriage, such united couples can apply to "impale" their shields in one heraldic symbol in a tradition dating back to King Richard II in 1434. Applicants must be of "eminence of good standing in national or local life."