Longleat, Wiltshire
Discovery of the Last Known Portrait of Henry VIII
[caption id="Dateline_img1" align="aligncenter" width="371"]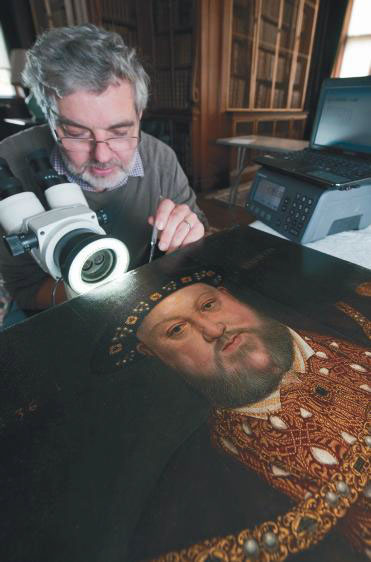 18
After hanging ignored in the country home of the Marquis of Bath, the painting has proved worth £1 million.
[/caption]
IT HUNG FOR MORE THAN 300 YEARS in Longleat House, thought to be an unimportant copy of a painting of the Tudor king. Now, scientists have discovered that the oil painting on oak panels dates to King Henry's lifetime. Experts believe the portrait was painted in 1544, three years before Henry's death, and the last time he sat for his likeness. The value of the painting has jumped from £10,000 to £1 million.
Edinburgh to the Thames

Britain Battered Yet Again
[caption id="Dateline_img2" align="aligncenter" width="770"]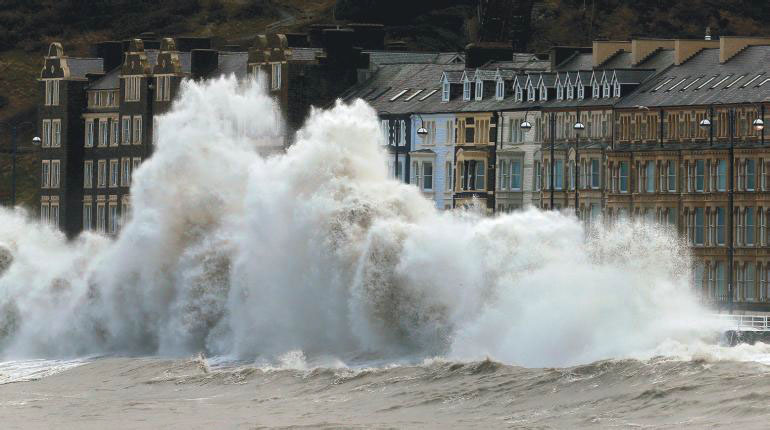 18
Waves crash against the Aberystwyth coastline.
[/caption]
SEVERE ARCTIC STORMS in early December created ideal conditions to produce the strongest tidal surges seen in Great Britain in 60 years. Catastrophic flooding along the coasts from North Wales, Scotland and the eastern English seaboard left thousands of evacuees and untold property and economic damage. Sea defenses erected since the last similar event in 1953 are credited with having minimized the destruction and loss of human life.
[caption id="Dateline_img3" align="aligncenter" width="249"]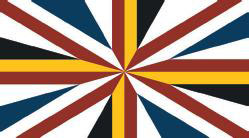 18
[/caption]
[caption id="Dateline_img4" align="aligncenter" width="249"]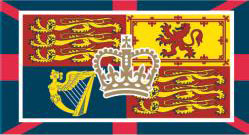 18
[/caption]
[caption id="Dateline_img5" align="aligncenter" width="249"]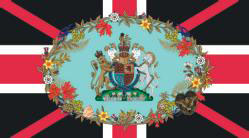 18
[/caption]
Redesigning the Union Jack?
The prospect of Scotland leaving the United Kingdom in September's referendum has raised the question of what might happen to the Union Jack. Though the College of Arms sees no reason for a change, the Flag Institute has introduced a colorful variety of alternative flags—without the Scottish saltire—that might be considered.
[caption id="Dateline_img6" align="aligncenter" width="249"]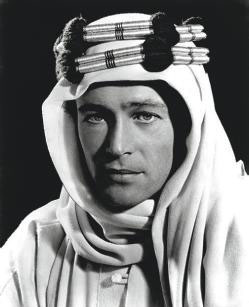 18
[/caption]
RIP Peter O'Toole
Swaggering and larger-than-life in many ways, actor Peter O'Toole has died in London aged 81. For 50 years, the bon vivant actor was a dominant presence on stage and screen in scores of memorable roles. His "breakout" film was 1961's Lawrence of Arabia. Though he was RADA-trained, O'Toole always maintained he fell into acting by accident.
New Year Honors Go to Outstanding Women
For the first time, women outnumbered men on this year's New Year Honours list released by Buckingham Palace. Among those being recognized for their contributions to British national life, actress Penelope Keith, singer Katherine Jenkins and Angela Lansbury were awarded honors as Dames of the British Empire.
Ceiling Collapse at the Apollo
With an audience of 700 in the house, the ceiling of London's Apollo Theatre collapsed during an evening performance Christmas week. A section of ceiling around 30 by 30 feet plunged four stories onto the crowded stalls. Though no deaths resulted, scores of people were treated for injury and 51 left hospitalized.
[caption id="Dateline_img7" align="aligncenter" width="254"]

18
[/caption]
Tetbury, Gloucester

Favorite Royal Hunt Causes a Dither
[caption id="Dateline_img8" align="aligncenter" width="772"]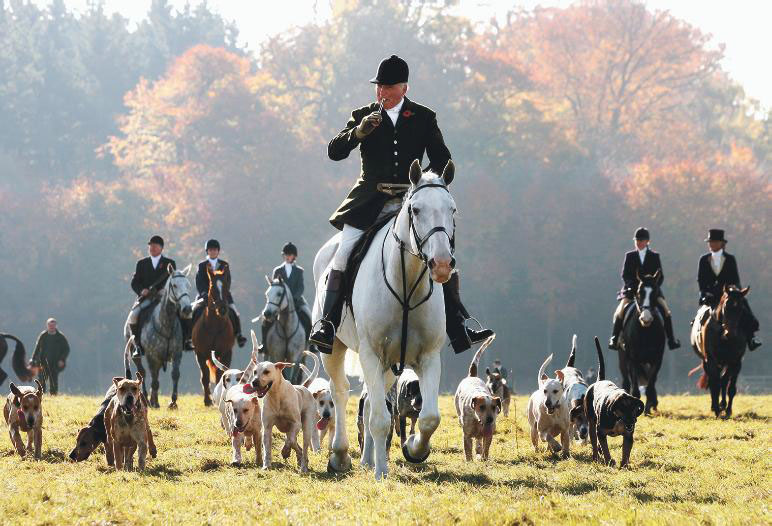 18
One of England's most famous hunts haunts Tetbury.
[/caption]
THE BEAUFORT HUNT, favorite with Prince Charles and his sons, caused a stir in the Cotswold market town of Tetbury when its hounds led the chase straight through residential streets and gardens. When some 15 to 20 dogs and 40 riders thundered through the sleepy village, some residents claimed to be absolutely terrified, while others loved seeing the hunt and folk coming out of shops to watch them pass by. Eh, police are investigating.
South Pole

Prince Harry Leads Trek to the Pole
[caption id="Dateline_img9" align="aligncenter" width="377"]
18
Harry hiked to the Pole with British wounded warriors.
[/caption]
AFTER A THREE-WEEK slog across 200 miles of Antarctica's frozen wastes, Prince Harry and a team of 12 wounded UK servicemen and women succeeded in reaching the South Pole in mid-December. The prince served as patron of the Walking With The Wounded charity trek and played a full part in the expedition. He also grew a handsome ginger beard during the adventure.
Swindon

Wiltshire Siting of Britain's Biggest Solar Farm
[caption id="Dateline_img10" align="aligncenter" width="772"]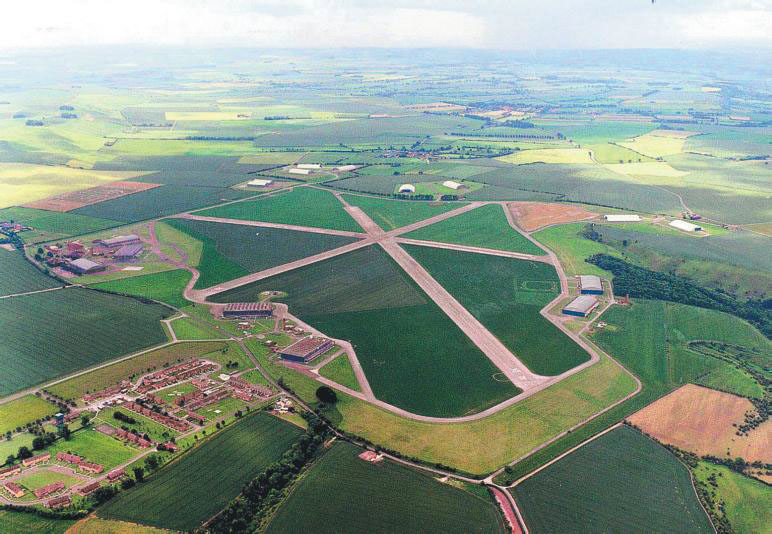 18
The paneled site will occupy 4.5 million square feet.
[/caption]
A SPREAD OF 160,000 solar panels has been approved for a disused airfield in Wroughton. The size of 96 football fields, the massive solar farm is being built across the North Wessex Downs Area of Outstanding Natural Beauty, and naturally, has proven to be a controversial council decision by the Swindon Borough Council. The site is owned by the Science Museum, which uses old aircraft hangers at the field to store some 30,000 objects from the national collections. The solar plant is expected to generate enough electricity to power 12,000 homes.
Leeds

Andy Murray Personality of the Year
[caption id="Dateline_img11" align="alignright" width="736"]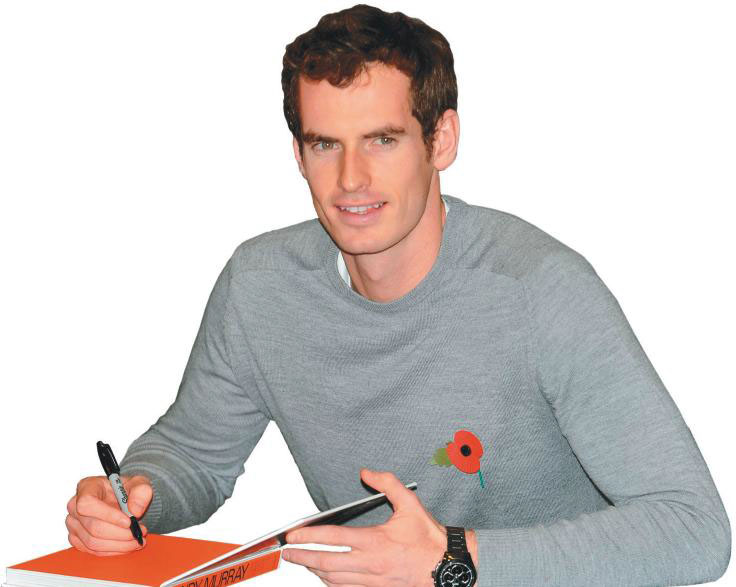 18
With Britain's first Wimbledon win in years, Murray was a hero.
[/caption]
CAPPING A BRILLIANT YEAR in which he won a historic Wimbledon championship, Andy Murray was crowned BBC Sports Personality of the Year at their year-end awards show. In a landslide victory, Murray received more votes than the rest of the 10 contenders together with 56 percent of the poll. The Telegraph described Murray's victory as "the most emphatic triumph in the award's history."
[caption id="Dateline_img12" align="aligncenter" width="249"]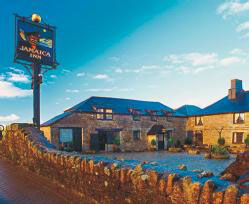 18
[/caption]
Literary History for Sale
Jamaica Inn, the smugglers' den that was the setting of Daphne du Maurier's famous novel, is on the market for £2 million. High on Cornwall's stark Bodmin Moor, the haunted 17-room inn includes an on-site museum of smuggling artifacts (and du Maurier's desk) and a tacky gift shop. But the 18th-century coaching inn has got character.
[caption id="Dateline_img13" align="aligncenter" width="250"]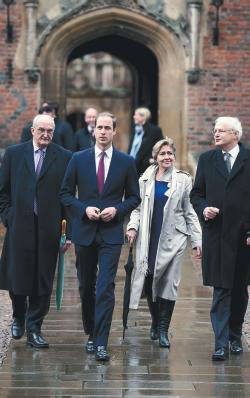 18
[/caption]
Back to School for the Duke of Cambridge
Prince William began the new year heading up to Cambridge to become a full-time student of agricultural management. The 10-week course of study on agricultural business and rural issues is expected to provide a foundation for the prince's roll when he takes over the Duchy of Cornwall from his father. William will inherit the portfolio of properties, land and investments when his father becomes king.
[caption id="Dateline_img14" align="aligncenter" width="250"]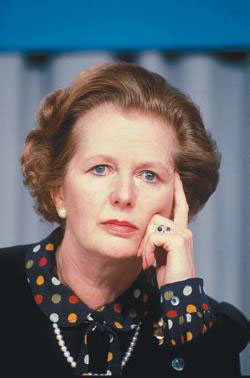 18
[/caption]
Iron Lady Judged to Be the Best
In a poll of MPs, politicians of all parties voted Margaret Thatcher the most successful of the 13 post–World War II prime ministers—citing her decisiveness as a key trait more than her principles, honesty and intelligence. In the polling, Labour PM Clement Atlee finished second and Tony Blair third.
Church Goers Commit Less Crime
After an extensive study and survey, researchers at Manchester University have concluded that people who go to church are less likely to commit petty crime. In fact, the more frequently one attends church, the less likely a person was found to shoplift, engage in illegal drugs or pirate music. That took research.
[caption id="Dateline_img15" align="aligncenter" width="253"]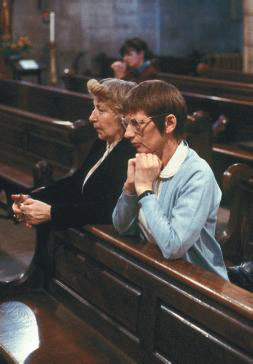 18
[/caption]
Winchester

Alfred's Bones Discovered in Museum?
[caption id="Dateline_img16" align="aligncenter" width="373"]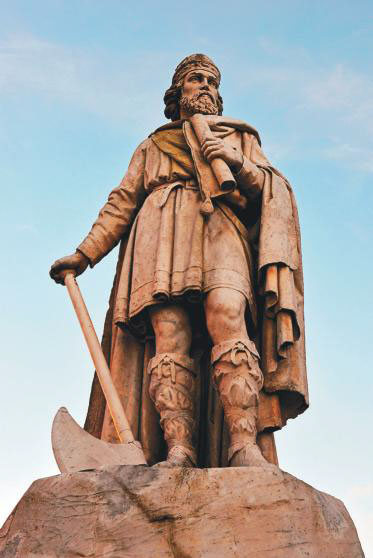 18
Since the discovery of King Richard III last year, hunting for royal bones has become all the rage.
[/caption]
IN A BID TO FIND THE ELUSIVE GRAVE of 9th-century King Alfred the Great in Winchester, archaeologists believe they have accidentally found his bones in a box at Winchester City Museum. Uncovered during an excavation in the late 1990s, the box of bones had lain in storage for years. Now scientists from the University of Winchester are concluding that the bones ft the Wessex king's era, age and profile when he was interred in the old Anglo-Saxon cathedral in 899.
Perranporth, Cornwall

Archaeologists to Explore Britain's Oldest Chapel
[caption id="Dateline_img17" align="aligncenter" width="772"]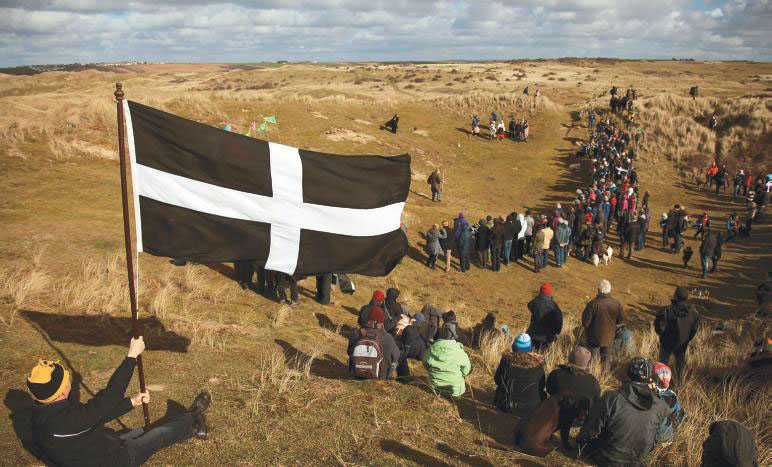 18
[/caption]
EXPERTS HAVE BEEN GIVEN permission to excavate St. Piran's Oratory, believed to be Britain's oldest place of Christian worship. The 6th-century chapel was built according to legend by St. Piran, patron saint of tin miners and of Cornwall. His white cross is the symbol of Cornwall. The remains of the chapel had lay buried in sand through medieval times and rediscovered in the late 18th century. After excavations in 1835 and 1842, the remains of the church were encased in a large concrete bunker in 1910 to protect them. Now, the St. Piran's Trust has convinced authorities to let archaeologists tear down the bunker and have a go at the site.