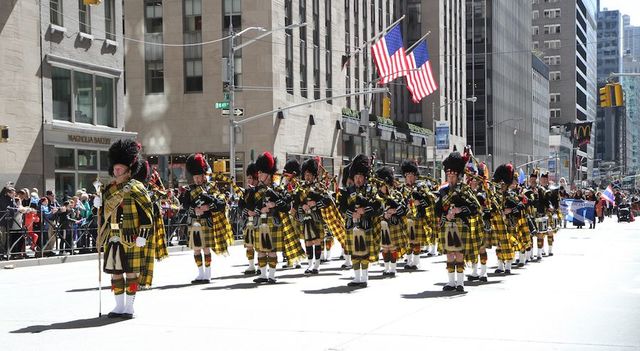 News, Notes, Events and Fun
New York Tartan Day Parade
It's the annual parade's twentieth year and 6th Avenue will be awash in tartan and the sound of bagpipes as clans, dancers, scotties, westies and more gather to show off their Scottish pride. There will also be Scottish-themed events on the days surrounding, so register now and come display your love of Scotland and all things Scottish! April 7,
nyctartanweek.org

The Harry-Barry Bromance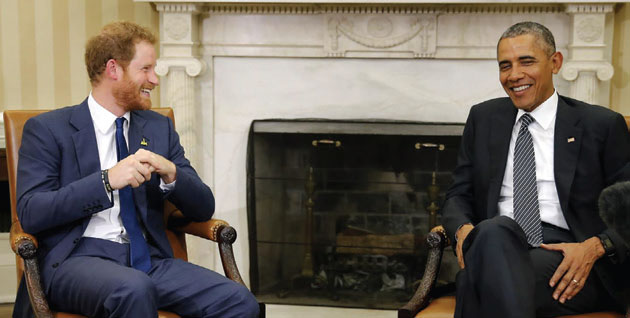 25
The prince's BBC interview with Barack Obama was released in December, but Harry wouldn't say if the former president will attend his wedding: "I wouldn't want to ruin that surprise." Though pundits speculate he can't invite Obama because some other presidents might get jealous, we'll never know. You can, however, still hear Harry quiz Obama about his presidency, his legacy and boxers vs. briefs.
bbc.co.uk
A Model Princess
25
Duchess Kate took a few shots of daughter Charlotte on her first day of pre-school. The princess, who is attending Willcocks Nursery School, is already a fashion icon at age 2. After the photos were released, the internet was flooded with questions about where to purchase Charlotte's burgundy "Razorbil coat." (Amaia Kids, £120)
St. George's Day


25
Honor the legendary dragon-slaying, princess-saving patron saint of England on the anniversary of his death. Sure, that day also happens to belong to the Bard, but you can celebrate George and Will together! Drop a red rose into your lapel as you recite your favorite Shakespeare sonnet. April 23.
Where Julius Caesar's Force Landed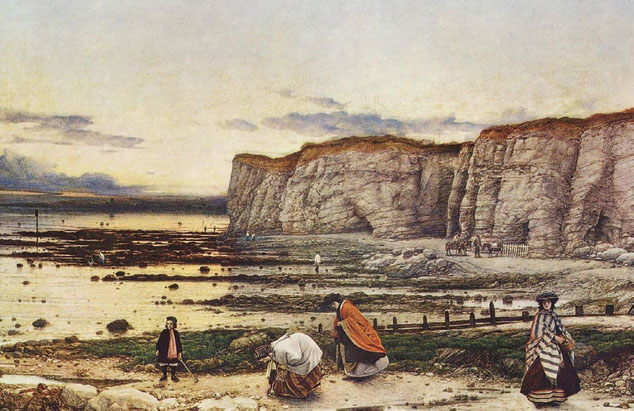 25
Veni, vidi, vici.
I came; I saw; I conquered. He didn't, really. But the exact spot where Julius Caesar launched his brief invasions in 55 and 54 B.C. had never been identified before. Now, new research pinpoints the location in Kent's Pegwell Bay on the Isle of Thanet. Archaeologists from the University of Leicester have located a 1st-century B.C. Roman camp in the nearby hamlet of Ebbsfleet. The site is more than half a mile inland, but at the time it was closer to the coast, visible from the sea with an open bay and was overlooked by high ground.
Headlines Spotted in
The Daily Mail
"Corrupt prison warden, 28, tried to smuggle 4 oz. of cannabis into a young offenders' institute in her bra to earn money to fund a Masters in Criminology"
"Prisons inmates receive compensation for a lost tooth-brush and e-cigarette"
Money-saving Tips for the Budget-conscious Traveler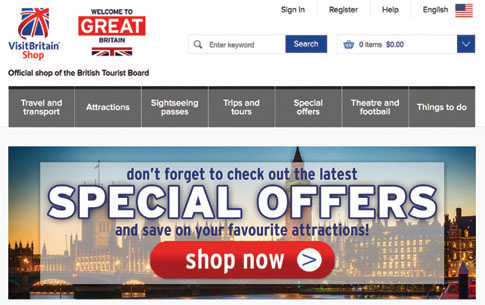 25
1) Before you fly!
Check out visitbritainshop.com before you travel for discounts on travel tickets, tours, attractions and more!
2) Sightseeing for less
If you're planning to see a number of Britain's iconic heritage sites, a heritage pass, offered by the National Trust, English Heritage and Historic Scotland can save a bundle. These offer access to hundreds of sites such as Stonehenge and Stourhead, with big savings when compared to individual entry prices. visitbritainshop.com/world/english-heritage-overseas-visitor-pass; visitbritainshop.com/world/national-trust-touring-pass; visitbritainshop.com/world/national-trust-for-scotland-discover-ticket
3) Free heritage
Every September thousands of historic monuments and buildings, especially those usually closed to the public, throw open their doors for free. Open House London focuses exclusively on the capital, while Heritage Open Days runs across England, with well-known sites opening up alongside hidden gems. Doors Open Days offers the chance to look around sites in Scotland. Meanwhile, events take place across Wales for Open Doors, offering a chance to explore venues such as atmospheric abbeys and museums. openhouselondon.org.uk; cadw.gov.wales/opendoor
4) Online deals
Canny visitors to London's Kensington Palace and Hampton Court Palace are wise to check the website. Entry was half price when booked online in winter this year and last. This year, Kensington Palace's popular Fashion Rules exhibition has been restyled to present new dresses from The Queen, Princess Margaret and Princess Diana. hrp.org.uk
5) Helpful, money-saving travel apps
Download apps before you travel to help you save money once you're in Britain. Citymapper helps you get from A-Z, with a variety of transport methods on offer. It will also tell you how much a journey will cost, helping you save money. If you're looking for accommodation on a budget, try the Hostelworld app. It has 33,000 listings of hostels, bed & breakfasts and budget hotels with more than 3.5 million user reviews. citymapper.com; hostelworld.com

Get Your Harry Hats and Meghan Mugs!

25
Consulting firm Brand Finance estimates the Royal wedding will pull in an extra £500 million of tourism money this year—a tenth of which will come just from merchandise. That includes T-shirts, keychains and even spoons, for those who wish to stir their tea with the happy couple.
Podcast: Victoria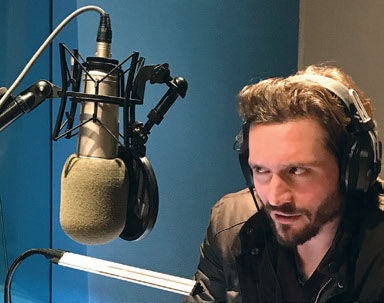 25
The Masterpiece Studio podcast series goes behind the scenes and corsets of Victoria. Actors Jenna Coleman, Rufus Sewell, Tom Hughes and David Oakes (above), who plays Prince Ernest, speak about the second season. pbs.org/masterpiecepodcast

5 Most Popular British Sit-Coms of all Time
[caption id="" align="aligncenter" width="381"]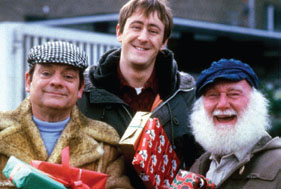 25
ONLY FOOLS AND HORSES[/caption]
[caption id="" align="aligncenter" width="468"]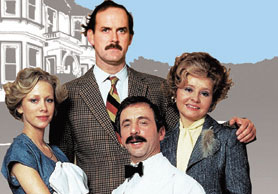 25
BLACKADDER[/caption]
[caption id="" align="aligncenter" width="482"]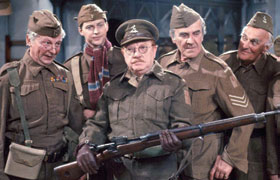 25
DAD'S ARMY[/caption]
[caption id="" align="aligncenter" width="635"]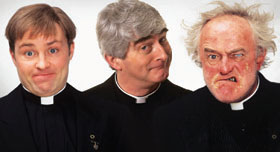 25
FATHER TED[/caption]
National Theatre Live: Julius Caesar
The new Bridge Theatre's production of the Roman history play will be broadcast live on March 22—with encore performances throughout March and April. Directed by Nicholas Hytner, Ben Whishaw plays Brutus with Michelle Fairley (
Game of Thrones
) as Cassius.
ntlive.nationaltheatre.org.uk
[caption id="" align="alignnone" width="750"]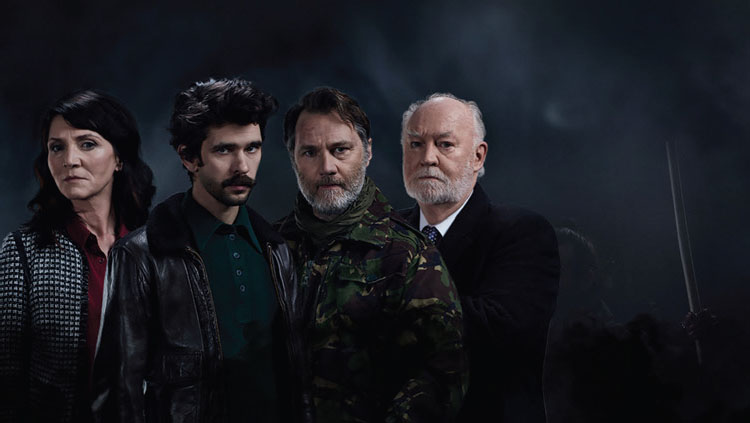 25
Since the first production of William Shakespeare's Julius Caesar in 1599, there has never been a time when the tragedy of power abused and conflicted loyalties has not felt contemporary.[/caption]
Sign of the Day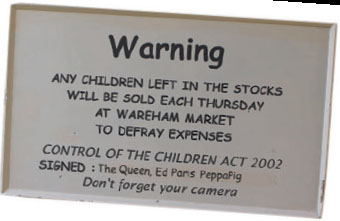 25
The expansive close at the ruins of Corfe Castle, Dorset, has a number of historical family-friendly features—including a set of stocks that are a favorite for family photography. The management takes this means to remind parents that sentences to the stocks for children should not be considered a permanent solution.
Spring Events Calendar
[caption id="Dateline_img17" align="aligncenter" width="1024"]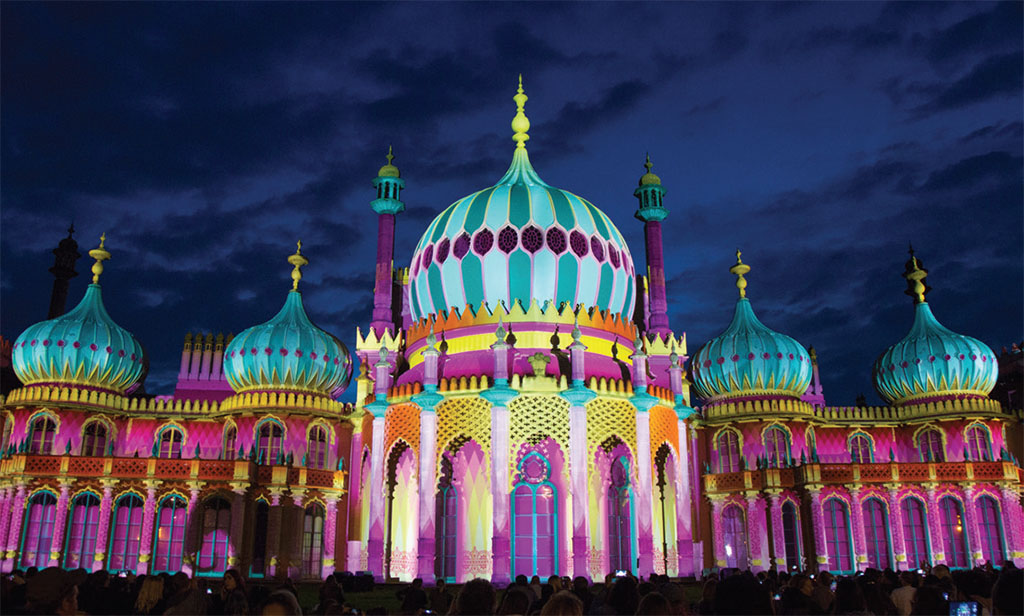 25
Brighton Festival • May 5-27[/caption]
Cheltenham Festival, Gloucestershire
March 13-16
Held close to the lovely Regency town of Cheltenham, this National Hunt race meeting attracts prize money second only to the Grand National. Famous for the roar arising from the stands as the tape is raised for the start of the first race, the excitement continues to build until its climax with Friday's signature Gold Cup—one of the greatest of all jump-racing events.
Oxford Literary Festival, Oxford
March 17-25
More than 350 writers flock to this famous university city to discuss literary, political, historical, environmental and culinary affairs in the Tudor hall and cloisters of Christ Church College. There are guided literary walks, lunches and dinner parties with prominent authors as well.
The Oxford & Cambridge Boat Race, London
March 24
Raced annually since 1829, the Boat Race is among the oldest sporting events in the world. Watched by thousands along the banks of the Thames between Putney and Mortlake in south London, this unique race sees the two university eights in passionate competition.
Grand National, Aintree Racecourse, Liverpool
April 12-14
Perhaps the world's most famous horse race sees competitors make two circuits of the Grand National course, tackling 30 jumps over four and a half miles. The event's colorful, fashionista celebration, Ladies' Day, will take place on April 13.
RHS Flower Show Cardiff, Cardiff
April 13-15
Cardiff hosts the Royal Horticultural Society's first major outdoor show of the year. Getting the gardening season started, it's packed full of amazing show gardens, fabulous floral displays and lots of garden inspiration.
Shakespeare's Birthday Celebrations, Stratford-up-on-Avon
April 23-25
Each year Stratford-upon-Avon marks the birth of the world's greatest playwright. The birthday celebrations are a tradition going back nearly 200 years and are held on the weekend closest to William Shakespeare's birthday on April 23.
Brighton Festival, Brighton
May 5-27
Established in 1967 and now one of Europe's leading arts festivals, this celebration of music, theater, dance, circus, art, film, literature, debate and family events takes place in a variety of venues across Brighton and Hove.
Hay Festival of Literature and Arts, Brecon Beacons
May 24-June 3
The renowned Hay Festival of Literature and Arts, held annually in a tented village on the edge of the beautiful Brecon Beacons National Park, brings together some of the greatest contemporary practitioners and the most exciting new voices in literature and arts.
Festival of Voice, Cardiff
June 7-17
This biennial international arts event builds on the unique heritage of Wales as the "land of song"—a nation that is celebrated for its tradition of choral singing and producing world-famous vocal artists such as Tom Jones and Charlotte Church. The festival will feature opera and musical theater alongside rock, gospel and a cappella choral music.
Trooping the Colour, London
June 9
Trooping the Colour is the annual celebration of the Queen's official birthday. Otherwise known as The Queen's Birthday Parade, it's a colorful display of military pageantry featuring 1,400 officers and men on parade in ceremonial uniform, 200 horses and 400 musicians. The Queen always attends the ceremony, which takes place on Horse Guards Parade behind Whitehall.
Royal Ascot, Berkshire
June 14-18
Royal Ascot established itself as a focus of the social calendar, as well as being the stage for the best racehorses.

Readers' Favorites
As you peruse our latest issue, one of our stories may inspire a memory or suggestion of your own. We would be delighted to have you share your own favorites with the BHT community. Tell us about your inspiration, attach a hi-res photo if you have one, and email us at
[email protected]
. We will select some of your entries to post on the BHT website and social platforms.
UK by the Numbers
[caption id="" align="alignnone" width="443"]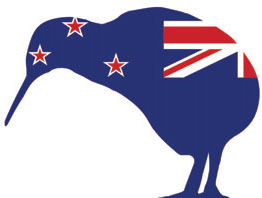 25
15: "Realms" other than the UK that recognize Queen Elizabeth II as their Head of State[/caption]
[caption id="" align="alignnone" width="416"]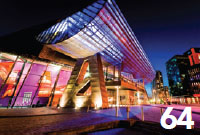 25
Number of official cities in Great Britain[/caption]
[caption id="" align="alignnone" width="445"]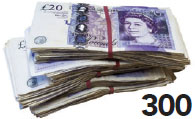 25
Pounds per diem peers receive for showing up at the House of Lords[/caption]
[caption id="" align="alignnone" width="447"]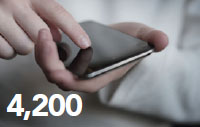 25
Nuisance calls and texts per minute received in Britain[/caption]
[caption id="" align="alignnone" width="459"]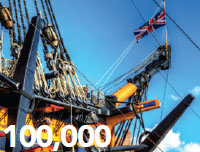 25
Auction price in pounds for a fragment of flag from Nelson's HMS Victory[/caption]
Notes from Readers
Yesterday I was delighted to stop at the post office and procure the Jan/Feb 2018 edition of
British Heritage Travel
and wander through the centuries and the wonderful illustrations and the history and the sites. As an English teacher for forever (47 years) with a double major in history (English, of course!), I loved the Cromwell argument article, and steeped myself a cup of tea and read it eagerly—taken back centuries by the words! Your magazine takes me so many places, and I am in wonder at the knowledge and photos and every little detail!
Chris Wood, Bonner Springs, Kansas
I did not respond to the October Puzzle as it was too easy for me. Since then, I thought I'd share a story with you. When I was a student at Baliol, my bedroom window was directly opposite the Martyrs Memorial. Students, being what they are, loved to tell tourists that the memorial was actually a unique underground church. The memorial was merely its steeple! The tourists could see the entire church by merely going down the steps. Of course, the steps led to the public loo! Laughter from the students, but not always from the tourists.
Jerry Hall, Coopersville, Michigan
Panda Express? Pass, Said Thatcher.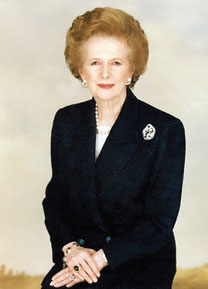 25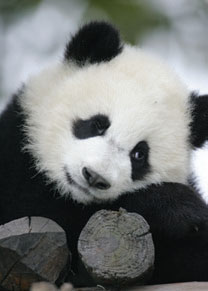 25
The Iron Lady was a wing-man for no one, especially not a bear named Chia Chia. Recently released government papers reveal that the London Zoological Society requested Thatcher give their panda a ride on her Concorde flight to the US in 1981. She was meeting newly elected president Ronald Regan while Chia Chia had a hot date with a female panda at the Washington Smithsonian Institution. Sadly, the prime minister was uninterested in ursine romance. "I am not taking a panda with me," she scribbled on a memo. "Pandas and politicians are not happy omens!" Read more documents at
nationalarchives.gov.uk
.
 Looking Ahead in 2018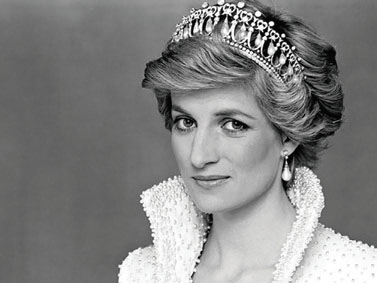 25
Diana: The Musical
The Tony Award—winning team that created the musical
Memphis
is bringing their new show to the La Jolla Playhouse next season. "It's 1981 and the world is ready for a Royal wedding—but is the 20-year-old bride ready for what comes after?" It's the life of the peoples' princess set to classic melodies and' 80s-inspired pop and rock! Expect this production to quickly ascend the throne, meaning a Broadway transfer.
LaJollaPlayhouse.org
Patrick Melrose


25
Edward St. Aubyn's acclaimed semiautobiographical novels are coming to the small screen in a Showtime limited series—five episodes, one for each of the books. Benedict Cumberbatch plays the author's addled alter ego: a traumatized upperclass Englishman who goes from childhood abuse to addiction to recovery, always accompanied by his addictive ironic wit. (Also look out for Cumberbatch in the adaptation of Ian McEwan's
The Child in Time
,
coming to Masterpiece on PBS on April 1
.)
Mary Poppins Returns


25
Emily Blunt is the perfect nanny in this sequel—not remake—to the 1964 film. It's 25 years later, the Banks kids are all grown up and the cast is star-packed: Meryl Streep, Colin Firth, Angela Lansbury and Dick Van Dyke all try to make it supercalifragilisticexpialidocious once again.
Christmas, 2018

.
Readers' Favorites
As you peruse our latest issue, one of our stories may inspire a memory or suggestion of your own. We would be delighted to have you share your own favorites with the BHT community. Tell us about your inspiration, attach a hi-res photo if you have one, and email us at
[email protected]
. We will select some of your entries to post on the BHT website and social platforms.