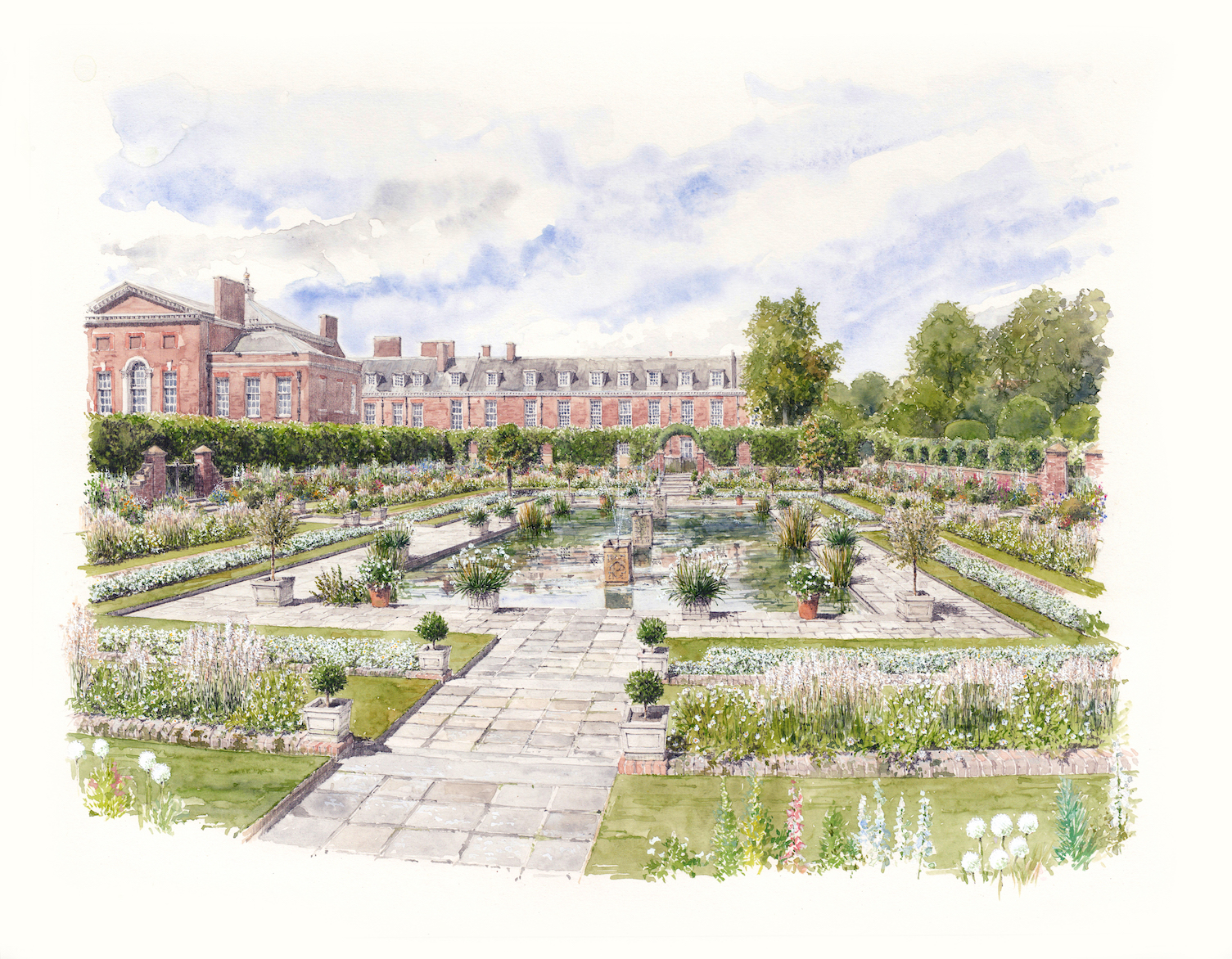 The White Garden Remembers Diana
Among the memorials commemorating the 20th anniversary of Princess Diana's death, The White Garden opened this spring at Kensington Palace as a tribute to her memory. It occupies the Sunken Garden at Kensington Gardens, remembered as one of her favorite spots. Planted in flowers and shrubbery chosen to reflect Diana's life and persona with the support of her sons, Prince William and Prince Harry, the Head Gardener describes "a palette of tulips and scented narcissi through a carpet of forgetme-nots."
hrp.org.uk
Life's a Summer Festival!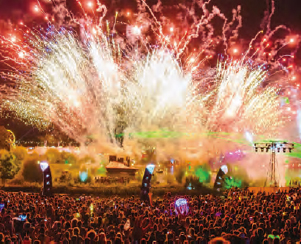 16
F
rom Glastonbury to Edinburgh, festivals are a hallmark of summer. Take in one of these user-friendly celebrations of summer if you're in the area. Check out details of these and scores of festivals on the social calendar at
visitbritain.com
.
Latitude, Halesworth, Suffolk July 13—16 A family-friendly festival featuring magical music, comedy and a children's arena.
Rhythmtree, Calbourne, Isle of Wight July 15—17
Hippy food, happy faces and family entertainment in an idyllic countryside setting.
Secret Garden Party, Huntingdon, Cambridgeshire July 20—23
Party indeed, with crazy costumes, fireworks, live acts, paint fights and fireworks.
Womad, Chippenham, Wiltshire July 27—30
Amazing food, parades and world music by 100 performers from 50 countries.
Wilderness, Charlbury, Oxfordshire August 3—6
Eclectic music and more, including theater, a spa, horseback riding and gourmet food.
Victorious Festival, Portsmouth, Hampshire August 25—27
Street entertainment, deck chairs and the "big acts" at Portsmouth Historic Dockyard.

Aerospace Bristol and the last Concorde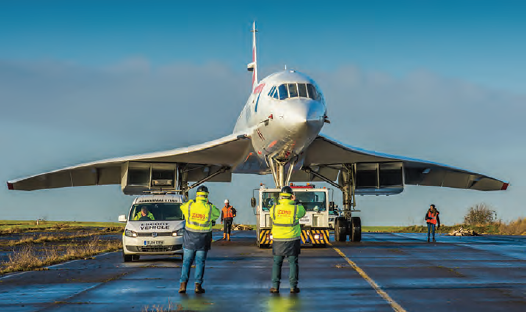 16
A
new industrial history museum opens this summer at Filton, north Bristol, telling the story of Bristol's historic leading role in the aerospace industry. The centerpiece of the major new museum is Concorde 216, designed and built in Bristol. The last of 20 Concordes built, and the last to fly, Concorde 216 ended the era of supersonic flight when it put down on Filton Airfield on November 3, 2003. Lodged in its own purpose-built hanger, the plane and its displays will re-create the story of Concorde, its legends and its builders.
aerospacebristol.org

16
New 12-Sided Pound Coin Debuts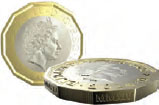 16
T
he Royal Mint has been in production for months. Now, the new legal tender is in circulation. The 12-sided pound coin features the Queen's head, of course, while the reverse depicts the flowers of the four UK nations growing from a crown. It replaces the round pound piece that has been in circulation since 1983. Slightly larger and thinner than the familiar round piece, the coins also contain a hologram, making them more difficult to counterfeit. The old coins will be valid coinage until October 15. After that, they are souvenirs. Returned coins are being melted down and recycled into new.
Champ Out in Church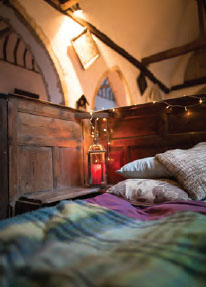 16
L
ooking for a creative adventure? Camp out in an abandoned medieval church. First there was camping. Then, there was glamping. Now, the Churches Conservation Trust has invented "champing." Snuggle down for a night or several in one of a dozen listed country churches, still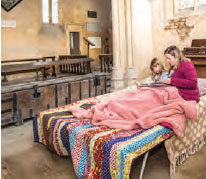 16
consecrated but no longer used for worship. They are fully equipped with beds, camp furniture, bottled water, battery lights, coffee and tea facilities—and a corkscrew. The CCT will even deliver the wine and breakfast if you like. Climb the tower or play the pipe organ. Simply pick up the key and you get the church all to yourself.
champing.co.uk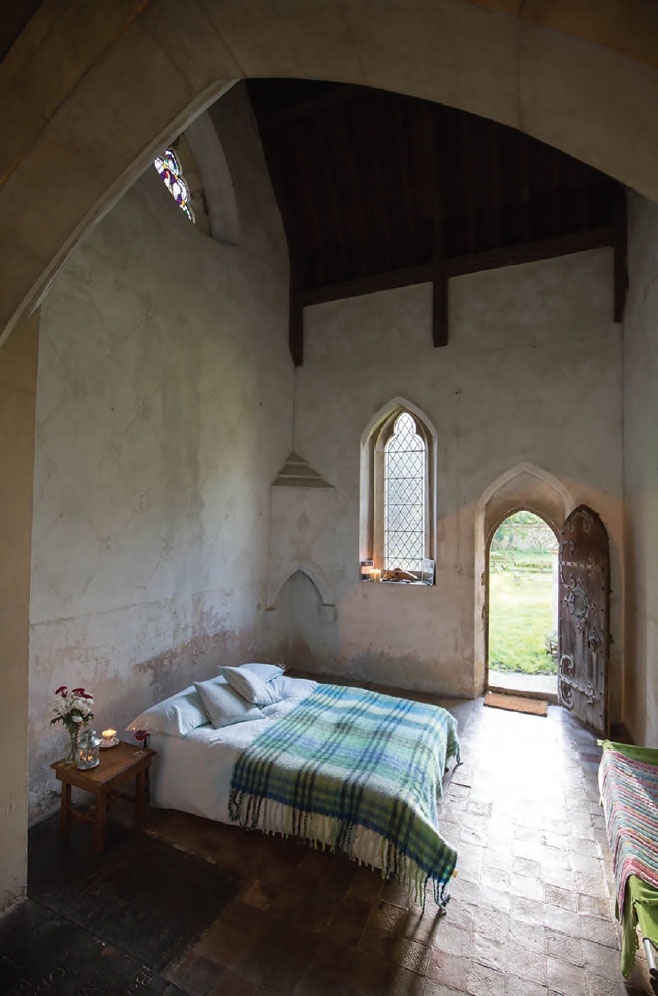 16
8,000 Years of Human History in London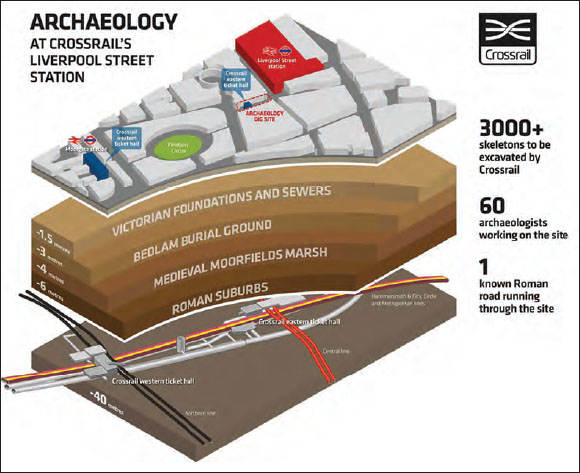 16
E
urope's largest engineering project, the Crossrail tunnel has turned into Britain's biggest archaeological dig. Burrowing under the city from Paddington to Abbey Wood in the southeast, the 73-mile-long railway line began in 2009, with the new "Elizabeth line" scheduled to be opened in December 2018. In the process, archaeologists have uncovered thousands of objects reflecting every era of human habitation back to Mesolithic times. This summer, a major new exhibition at the Museum of London Docklands at Canary Wharf puts on display 500 of the most interesting finds.
Tunnel: The Archaeology of Crossrail
tells the story of London's "big dig" and includes such items as Roman horseshoes and a rare 3rd-century Roman medallion, medieval bone ice skates, skeletons of plague victims, Tudor bowling ball and Victorian chamber pot. The exhibition runs daily through September 3 with free admission.
museumoflondon.org.uk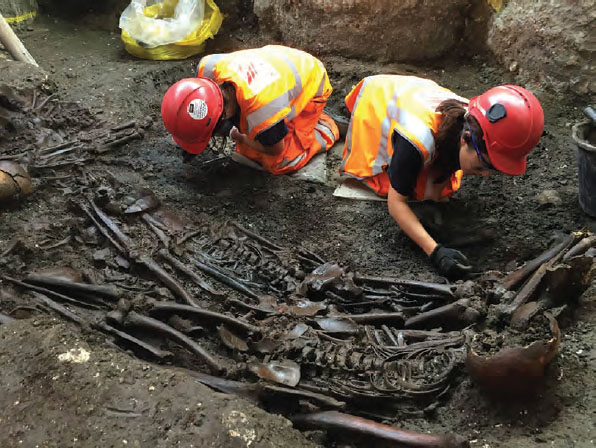 16
Mary Queen of Scots Celebrated in Kinross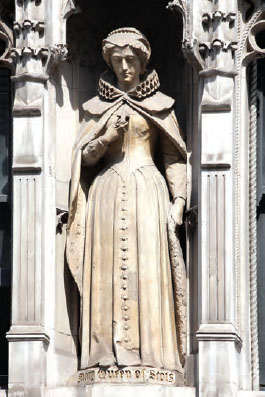 16

T
he district of Kinross, on Loch Leven east of Stirling, will celebrate a Mary Queen of Scots Festival on the first weekend in September. A signature event in Scotland's "Year of History, Heritage and Archaeology," the weekend program includes living history encampments, entertainment, music and food. The festival commemorates the rich history of the area, highlighting Mary's unhappy life and 1567 imprisonment in the castle on Loch Leven Island. From there, she escaped to England, where she was placed under house arrest until her execution in 1587.
maryqueenofscotsfestival.co.uk
Dateline by the Numbers
[caption id="" align="alignleft" width="418"]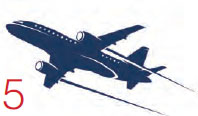 16
5: The percentage of the world's population that has ever been on an airplane[/caption]
[caption id="" align="alignleft" width="450"]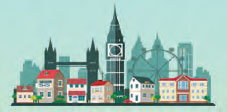 16
10: Number of British cities with populations in excess of 400,000.[/caption]
[caption id="" align="alignleft" width="330"]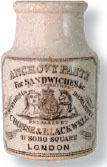 16
13,000: The number of Crosse & Blackwell jars found during the Crossrail dig.[/caption]
[caption id="" align="alignleft" width="529"]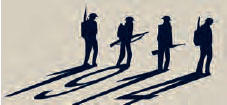 16
3,190,238: Great British casualties suffered 100 years ago in World War I.[/caption]
[caption id="" align="aligncenter" width="674"]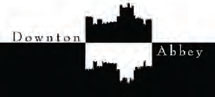 16
72,000,000: What it would cost in pounds to purchase the fictional Downton Abbey today.[/caption]