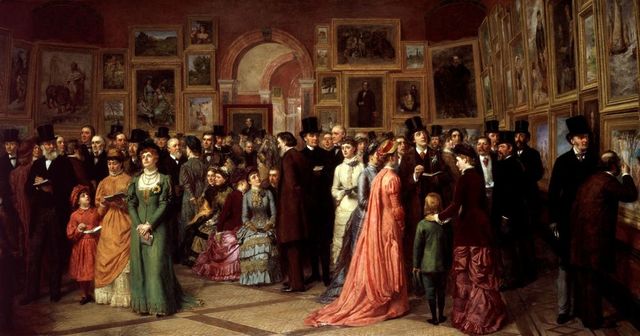 News, Notes, Events and Fun

The Great Spectacle: 250 Years of the Summer Exhibition
The Royal Academy's Summer Exhibition, the world's longest running annual display of contemporary art, has been showcasing groundbreaking British artistry since 1769.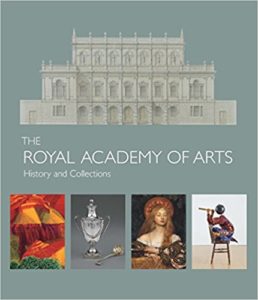 22
This retrospective will highlight some of the greatest pieces featured over the past quarter millennium—including the paintings of Thomas Gainsborough, J.M.W. Turner and William Blake.
Starts June 12,
royalacademy.org.uk
If you can't make it to Burlington House this summer, order the accompanying coffee table book: The Royal Academy of Arts: History and Collections (Yale University Press), coming out May 29.
Trooping the Colour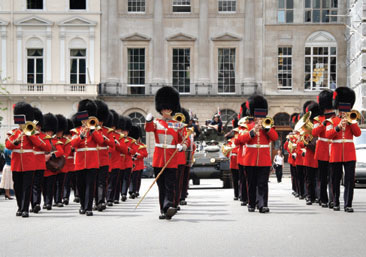 22
Though Queen Elizabeth's actual birthday is in April, the official celebration takes place in June to allow Her Majesty to inspect her troops, the Household Division, in a colorful summer pageant. If you can't make the parade on June 9, you can also try to catch one of the official rehearsals: Major General's Review on May 26 and Colonel's Review on June 2.
qbp.army.mod.uk
No Corgi for You!

22

Though it's bucking centuries of tradition, the Lord Chamberlain, head of the Queen's household, decreed in March that staff dogs are no longer welcome at Buckingham Palace, Windsor Castle and Sandringham House. Her Majesty's corgis will now have to frolic along the halls of the Royal residencies all alone.
10 Great Romantic Hotels

Looking for a charming getaway for two in Britain? Good Hotel Guide's selection of "Romantic Hotels" recommends these diverse hotels as 10 of the best escapes.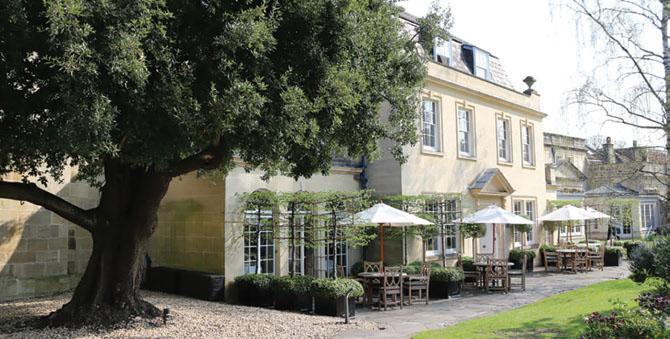 22
The Royal Crescent Hotel, Bath; The Cavendish, Peak District: Langer Hall, Nottinghamshire: Calcot Manor, Cotswolds: Burgh Island Hotel, Devon: The Portobello Hotel, London: The Cavendish, Peak District; The Witchery by the Castle, Edinburgh; Knockinaam Lodge, Dumfries and Galloway; Scarista House, Isle of Harris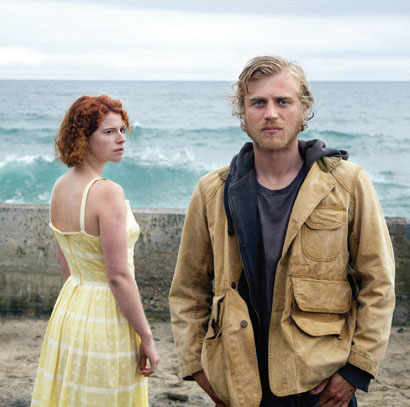 22
Beast

This thriller, set and shot on the island of Jersey, was partly inspired by the "Beast of Jersey," who terrorized the small community there throughout the 1960s. Director Michael Pearce shows off the seaside caves and beaches of the Crown dependency, drawing on his own memories of growing up on the largest of the Channel Islands. Beast will be in theaters starting May 11.
Great Air Events at Duxford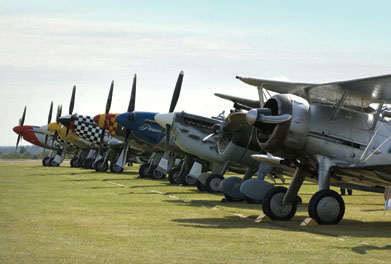 22
One of the great air museums of the world, there is always something going on at the Imperial War Museum (IWM) Duxford. Make plans for one of these highly popular weekend events.
iwm.org.uk

Duxford Air Festival • May 26, 27
Fairly billed for a weekend of wonder, with each day jam-packed with activities and excitement, culminating in an action-packed air show, full of speed, noise, power and thrills.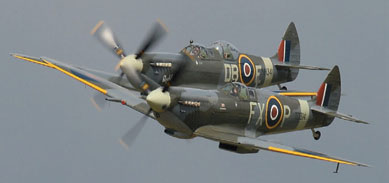 22
Duxford Battle of Britain Air Show September 22, 23
Duxford's finest hour as a fighter base in 1940 is brought to life with one of the biggest collections of historic aircraft seen in Britain since World War II.
Briticisms

: We speak the same language—mostly.


22

"Throw a wobbly" doesn't mean stumbling down or losing your balance. Though it's unclear what a "wobbly" is, exactly, throwing or "chucking" one means becoming angry, creating a scene or having a fit. Example: "If I can't find a nice place to watch the Royal wedding on TV, I'm going to throw a wobbly!"
Harry & Meghan: A Royal Romance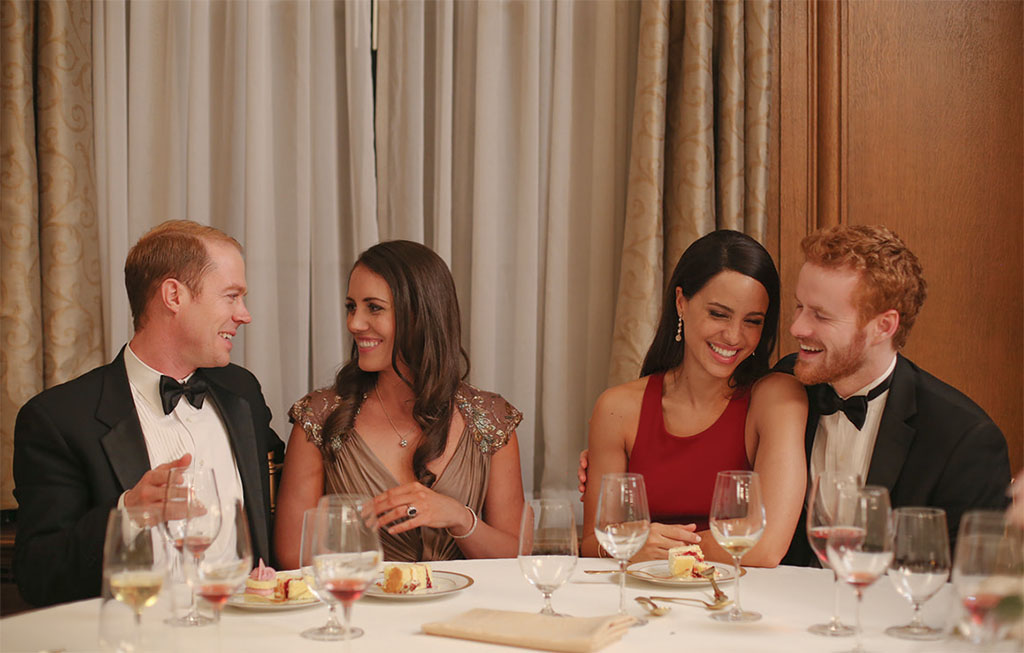 22
If the princes look just a little strange here, do not worry. Your eyes are fine. (The actress playing Meghan Markle, however, is
surprisingly
spot on!) Prince Harry's relationship will be the subject of the next Lifetime movie—including his and Meghan's first meeting and "[her] life as a divorced American actress." Catch their fictionalized courtship just six days before the real wedding!
Harry & Meghan: A Royal Romance
premieres May 13.
High Summer at the Yale Center for British Art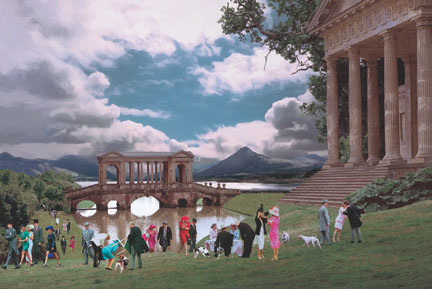 22
Present-day folk invade 18th-century British country houses. Sounds perfect, doesn't it? In this exhibition by artist John Goto, contemporary characters get to fulfill your fantasies of strolling through historic landscape gardens, such as Stowe in Buckinghamshire and Stourhead in Wiltshire.
britishart.yale.edu
22

Sign of the Day

It often seems that everywhere in Britain has a historic connection to celebrate. A pub in Greetham displays this gentle reminder that such isn't always the case.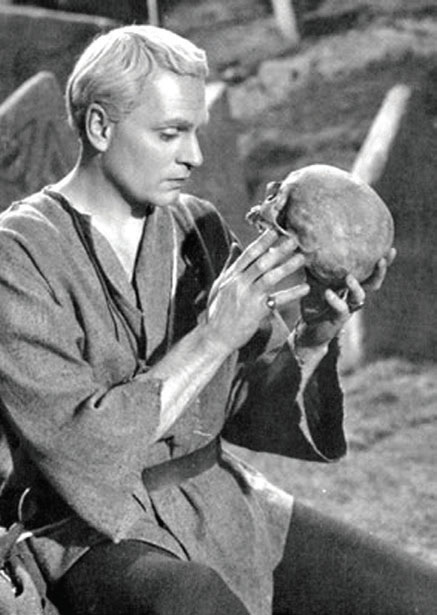 22
Laurence Olivier's Hamlet

The first British film to win the Oscar for Best Picture was released in 1948, when fans of the Bard were still wary of movie adaptations. After it finally crossed the pond, the New York Times declared it proved "these classics are magnificently suited to the screen"—though some purists still object to the text edits. Celebrate the 70th anniversary by watching Laurence Olivier as "the man who could not make up his mind"—a line Shakespeare actually never wrote.
20 most popular attractions in Britain

[caption id="Dateline_img14" align="aligncenter" width="525"]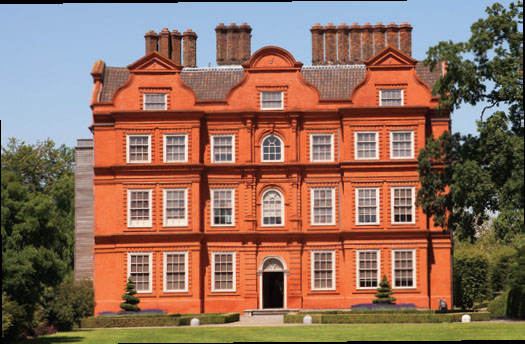 22
Kew Gardens[/caption]
British Museum • 6.42m
National Gallery • 6.26m
Tate Modern • 5.84m
Natural History Museum • 4.62m
Southbank Centre • 3.9m
Somerset House • 3.44m
Science Museum • 3.24m
V&A Museum • 3.02m
Tower of London • 2.74m
Royal Museums Greenwich • 2.45m
National Portrait Gallery • 1.95m
Chester Zoo • 1.9m
Kew Gardens • 1.83m
Westminster Abbey • 1.82m
National Museum of Scotland • 1.81m
Edinburgh Castle • 1.78m
Royal Albert Hall • 1.66m
Scottish National Gallery • 1.54m
St. Paul's Cathedral • 1.52m
British Library • 1.50m
Little Women

22

It's true that the March sisters are American, but this new three-part miniseries, based on Louisa May Alcott's classic novel, was adapted by Call the Midwife creator Heidi Thomas—so we're making an exception in order to watch sisters Jo, Meg, Beth and Amy come of age during the Civil War.
Little Women premieres May 13 on Masterpiece
Notes from Readers

I recognized the Puzzler photograph immediately as part of Arbroath Abbey. I lived in Arbroath from 1996 to 1997, while on a Fulbright Teacher Exchange. The Abbey provided an escape from the present. I walked around the grounds and felt I'd traveled back in time. Since then, Arbroath Abbey is an official tourist site. I still felt cast back in time when I visited again a few years later. Such a magnificent ruin with such important history! I feel lucky to have lived with it for a year.
Judy Fuller
Rochester, New York
Wow! What an issue! In 1969-1970, I spent my sabbatical visiting and filming the locations associated with the literary figures of the British Isles. From top to bottom and side to side, I hit every one of your sites and then some. You certainly gave your readers a clear picture that Britain is awash with great writers. More please. Thank you for helping me recall one of the best years of my life.
Mary P. Richards
Delmar, New York
UK by the Numbers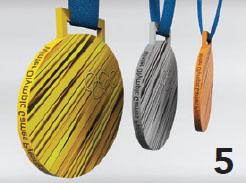 22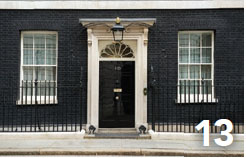 22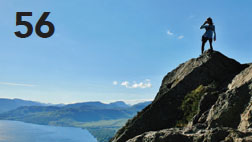 22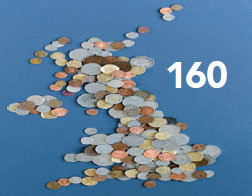 22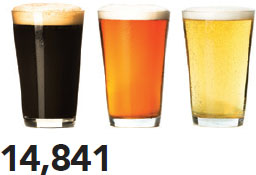 22
The Royals: Prince William's past is shaping the Monarchy's future

22

By Diane Clehane
When Princess Diana insisted that nine-month-old Prince William accompany her and Prince Charles on their three-week tour to Australia and New Zealand in March of 1983, the news caused an uproar in the press because of the young mother's break with Royal protocol.
Diana got her way and the trip marked the first time a Royal baby accompanied parents on an overseas tour. From the very start, the Princess had no intention of letting the Royals' rigid rules determine how she and Charles would raise their sons. Nearly 31 years later to the day, Prince William and Catherine, Duchess of Cambridge, returned to Australia and New Zealand with their own eight-month-old son.
Diana's hands-on parenting was arguably one of the strongest influences in her sons' lives until her tragic death in 1997. It's hard to overstate just how much of a departure her parenting style was from her Royal in-laws—and how great an effect she had shaping the future of the monarchy as a result. She broke generations of tradition by exposing William and Harry to life outside the palace, bringing them to fast-food restaurants (where she always made them wait their turn in line), homeless shelters and AIDS wards. Earlier this year, Prince William said his mother taught him "what it meant to have both privilege and responsibilities." Speaking before a group of leaders of charitable organizations in Britain, the Prince told the audience those visits to homeless shelters taught him and his brother, Prince Harry, "why no society can be healthy unless we take other people seriously."
While Catherine is following the lead of her late mother-in-law in making her children her priority, William has shown that the lessons learned from his mother's commitment to charities are the cornerstones of his plans for the future of the monarchy.
The Prince offered a glimpse into what kind of King he will be when he said society would be an "empty shell" without charity. He outlined his own blueprint for how the monarchy should work in the future, promising to keep philanthropy and volunteering "at the heart" of the monarchy.
When William, together with Harry and the Duchess of Cambridge, formed Heads Together, an initiative created to "change the conversation" about mental health in 2016, it struck a personal chord with the Princes, who revealed how deeply they had been affected by their mother's death—something that would have been unheard of for a member of the British Royal family to speak about only a decade ago. In March, when Meghan Markle joined the group at the first annual forum to discuss the future of the Royal Foundation, the neophyte Royal praised the Me Too and Time's Up movements, indicating the Royals' days of avoiding controversial issues may be over.
While William may wait decades before he ascends to the throne, it is clear that as he grows older and matures in his role as a father and future King, it's the lessons he learned in childhood that are his guiding principles for the future. Something, no doubt, that would have made Diana very proud.
The Rules of Engagement: For centuries, Royal marriages were subject to laws, not love.

Finding the perfect mate is never easy. For members of the British Royal family, however, it has historically been less about falling in love than following the rules of the Royal Marriage Act of 1772. George III, in a fit of pique over his brothers' marrying "inappropriately," insisted that Parliment enact a set of rules to govern Royal unions.
The act decreed that no member of the Royal family could marry without the reigning monarch's approval. Should one marry without permission, that person would lose his or her place in the line of succession. Participating or officiating at an unsanctioned wedding became a criminal offense.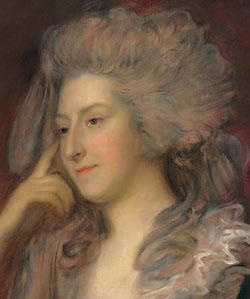 22
It didn't take too long for the rule to be challenged. In 1785, George's oldest son secretly wed, George, Prince of Wales, married his sweetheart, twice-widowed Marie Anne Fitzherbert, against his father's wishes.
To make matters worse, Fitzherbert was a Catholic. An earlier law, the Act of Settlement 1701, forbade Royal marriages to "papists." The marriage was therefore ruled to be invalid.
Only once was an official request to marry turned down, or more accurately, ignored. In 1946, Prince George William of Hanover, who was of British Royal lineage but a citizen of Germany, requested permission from George VI to marry Princess Sophie of Greece and Denmark. The King ignored their request due to obvious tensions between England and Germay. The couple married anyway, and their union was recognized as legal in Germany, but not in Britain.
Since he was already the monarch in 1936, King Edward VIII was not bound by the Royal Marriage Act, since he could presumably give himself permission to marry Wallis Simpson. The Church of England forbade marriage after divorce, however, let alone marriage after two divorces.
The Royal Marriage Act wasn't repealed until 2015. The rule against marrying a Catholic, though, remains in effect today.
Contrary to what some believe, there has never been a requirement that a Royal bride be a virgin. For some reason, the issue of the virgin Princess became a popular topic when the marriage of Lady Diana and Prince Charles was announced. This was more a matter of gossip, though, than governance.