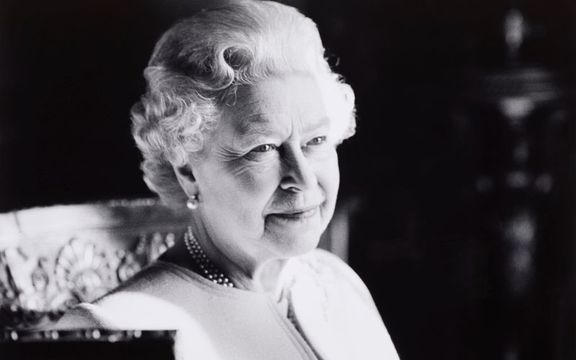 Queen Elizabeth's state funeral will take place on Monday 19 September. Here is a day-to-day guide from now until then.
Tuesday, September 13
Her Majesty The Queen's Coffin will depart St Giles's Cathedral for Buckingham Palace.  Her Majesty's Coffin will depart in a Royal Air Force aircraft from Edinburgh Airport in the early evening. 
Her Majesty The Queen's coffin is taken in Procession to St Giles' Cathedral.

Draped with the Royal Standard in Scotland, the coffin was flanked by the Bearer Party from the Royal Regiment of Scotland, and escorted by The King's Body Guard for Scotland and The Queen's children. pic.twitter.com/GSqcifVGWP

— The Royal Family (@RoyalFamily) September 12, 2022
A Guard of Honour will be found by The Royal Regiment of Scotland. There will be a Royal Salute as the Coffin arrives. As the aircraft leaves, the Guard of Honour will give a final Royal Salute. The Band will play one verse of the National Anthem.
The Queen's Coffin will rest in the Bow Room at Buckingham Palace overnight.
Wednesday, September 14
The Queen's coffin will travel from Buckingham Palace to Westminster Hall, The King and members of the royal family will walk behind in a journey that will take 38 minutes. Once on arrival, Her Majesty will lie in state for four days. Lying-in-state describes the formal occasion in which a coffin is placed on view before the funeral ceremony.
The coffin will be guarded 24 hours a day by soldiers, adorned with the Imperial State Crown, and carried on a gun carriage of The King's Troop Royal Horse Artillery. Members of the public will be able to pay their respects to the Queen's coffin.
Thursday, September 15 - Sunday, September 18
The Queen will lie in state in Westminster Hall for four full days until the morning of the State Funeral. A one-minute silence will be held across the UK on Sunday evening.
Monday, September 19
The Queen's lying in state will end, and the coffin will be taken in procession to Westminster Abbey for the state funeral.
Among the guests will be members of her family, senior UK politicians and heads of state from across the world, and representatives from the charities she supported.
Following the funeral, the coffin will travel in procession from Westminster Abbey to Wellington Arch, from where it will travel to Windsor. The state hearse will then take the coffin along the Long Walk to St George's Chapel in Windsor Chapel, where a committal service will take place.
The Queen will be buried next to her husband of 73 years, Prince Philip.
The Queen will be also surrounded by her family in the burial spot: Her parents, King George VI, who died in 1952, and Queen Elizabeth the Queen Mother, who died in 2002, as well as her sister, Princess Margaret, who also died in 2002.
"Queen Elizabeth was a life well lived; a promise with destiny kept and she is mourned most deeply in her passing. That promise of lifelong service I renew to you all today."

His Majesty The King addresses the Nation and the Commonwealth. pic.twitter.com/xQXVW5PPQ2

— The Royal Family (@RoyalFamily) September 9, 2022