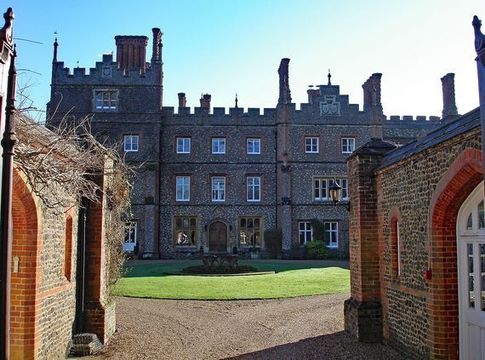 Ever dreamed of living like a king? Well, now you can! (for a small fortune)
As you can imagine, King George III lived a life filled with luxury and comfort. Now, for just a small sum of £2.8 million, an apartment at the famous Albury Park could be yours!
Located in Surrey, Albury Park dates all the way back to 1066 and was even mentioned in the Domesday Book.
The building received a major make-over 12 years ago, so it now presents as a contemporary apartment with quite the heritage. 
Fans of the film Four Weddings and a Funeral may even recognize the estate as the location used for Carrie to marry Hamish at St. Peter and St. Paul's church!
Read more: Inside Queen Victoria's coffin
The details
King George III held his Coronation Banquet at this location, so you can rest assured that it is fit for a king!
The apartment covers a whopping 4211 square foot and has an endless amount of amenities. The space has an entrance hall, utility area, kitchen/dining room, three bedrooms, two bathrooms, a gym, spa, sauna, wine stores, double garage, private garden and communal gardens.
The grounds have also been used for hit show Midsummer Murders, and its ground floor apartment is home to some stunning views of the Surrey Hills in the distance.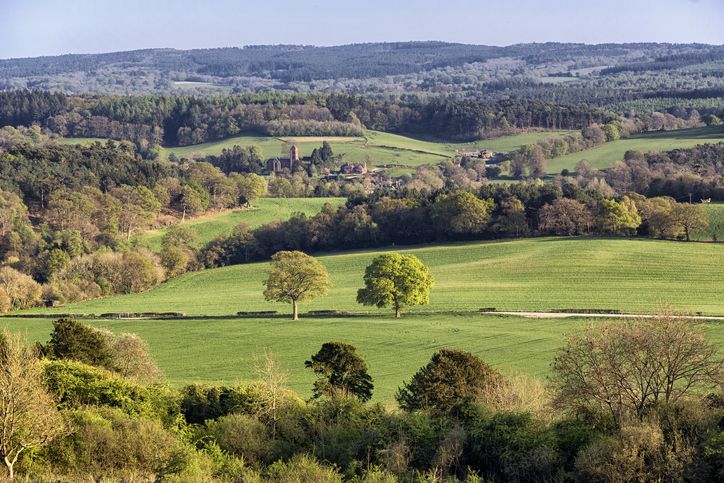 2
The history 
Only 22 when he was crowned king, King George III struggled throughout his life with mental illness, and was eventually dubbed 'The mad King'. 
His reign would last 59 years - the longest for any King - and has only been surpassed by Queen Victoria and Queen Elizabeth II herself. 
King George's Coronation Banquet was, to that point, one of the biggest events of its kind, so Albury Park really does carry with it some powerful history.
The house sits right beside the bank of the River Tillingbourne and is surrounded by some truly beautiful nature. 
The space offers up both modern luxury and historical prestige. Listed by House Partnership, They had this to say about the property ''The building now marries history and grandeur with 21st-century living, and the apartments are ready for a new chapter in the life of this stately home.''