No matter how enticing our Road Trips may be, some folks would rather not drive in Britain. Here is a smashing, flexible itinerary through the Heart of England by rail. It's most efficiently done by Britrail Pass: www.britrail.com. The planning can accomplished at www.nationalrail.co.uk. Sit back and let our green and pleasant land glide past.
[caption id="EnglishHeartlandbyTrain_img1" align="aligncenter" width="1024"]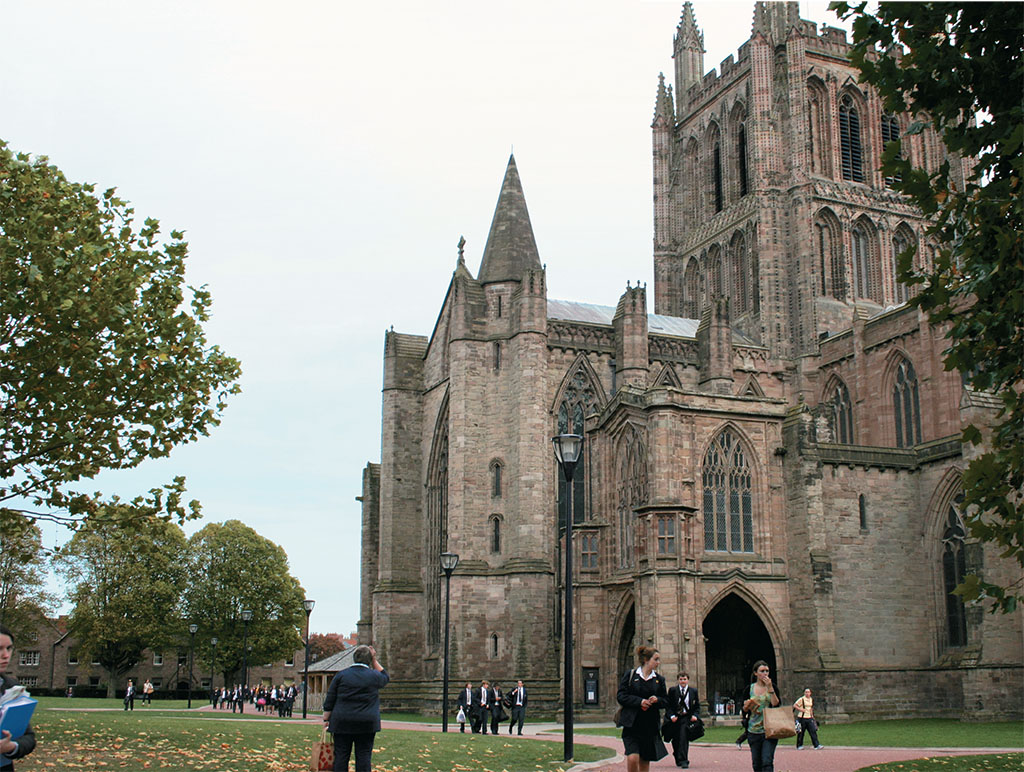 6
The close of 11th-century Hereford Cathedral is an oasis of calm in the bustling provincial city beside the River Wye.
[/caption]
Day 1—To Oxford
This really is a flexible itinerary. It might be done in as few as four days, or as many as seven (or more). A Britrail Pass lets you hop-on, hop-off trains at will. So, stop off anywhere along the line to explore, have lunch, perhaps spend the night (or two) and continue on as you are led. Our day-by-day itinerary detailed here is only an example of how to break and pace the journey. It should be needless to observe that hopping on and off trains is easier for folks traveling light.
The first leg is easy. Trains leave at least every hour from London Paddington Station for Oxford.Check out the ancient university city and how to spend a day (or more) here in our September 2012 issue, "A Day to Visit Oxford," p. 44.As we point out, Oxford is the one place on this itinerary where it is advisable to have overnight lodgings planned in advance.
Day2—The Cotswolds and the Vale
The one train line through the Cotswolds runs from Oxford to Worcester. It's a short ride to the market town of Moreton-in-Marsh. From the honey-colored limestone cottages to the antique shops on the village green, all the traditional Cotswold accouterments are delightfully present. Moreton makes a great place to hop off for a couple of hour's exploration. Carry on through the Vale of Evesham to the ancient cathedral city of Worcester.
At the periphery of the city's great pedestrianized town center stands medieval Worcester Cathedral.Architectural features from the 11th to the 15th centuries make Worcester one of the most interesting cathedral visits. Among its historic relics is the tomb of King John, with the oldest English royal effigy in existence.Nearby, the Worcester Porcelain Museum of Royal Worcester porcelain, and The Commandery, England's only museum devoted to the 1640s Civil War, are A-list visits as well.
[caption id="EnglishHeartlandbyTrain_img2" align="aligncenter" width="751"]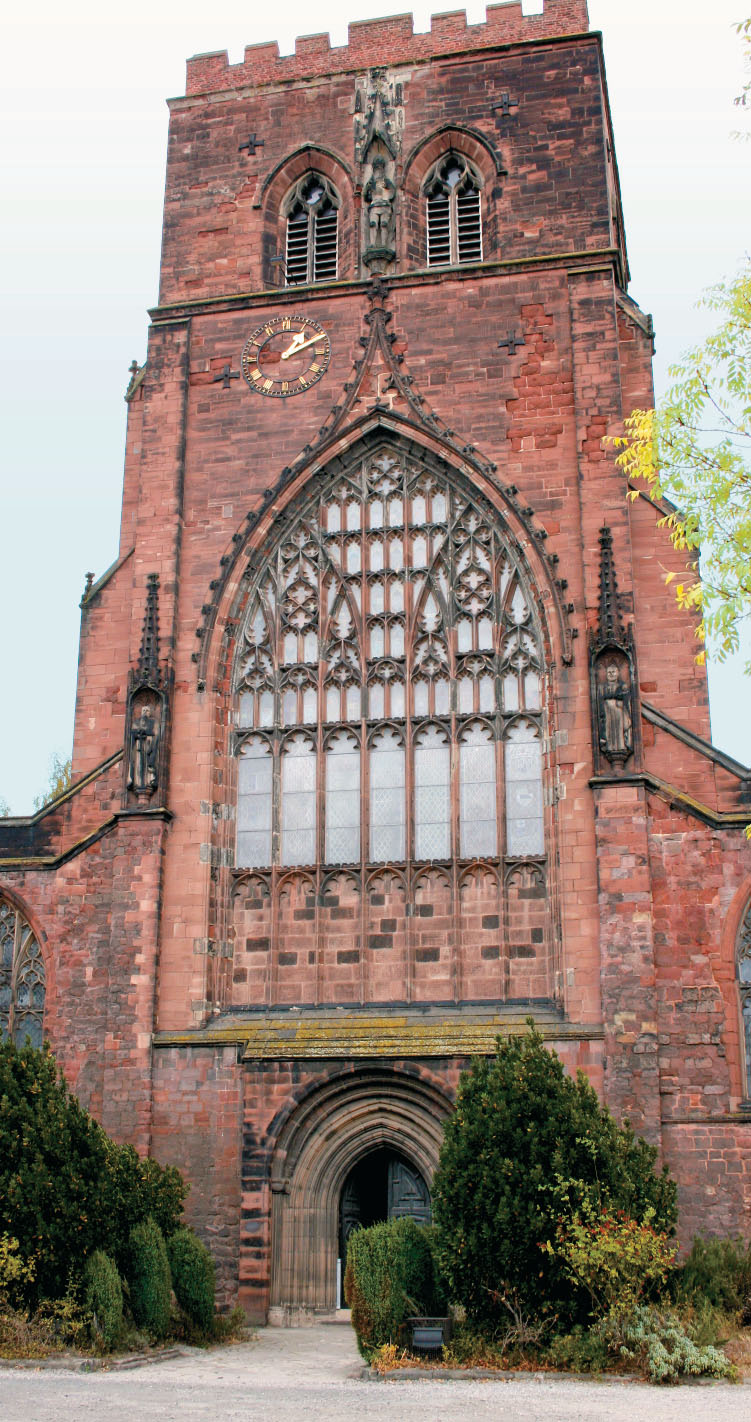 6
Shrewsbury Abbey has evolved a good deal since it was the refuge of Ellis Peters' 12th-century detective Brother Cadfael.
[/caption]
Day 3—From the Malvern Hills to the Marches
From Worcester, take the train over the escarpment of the Malvern Hills to the Marches. Enthusiasts might jump out to visit the Morgan Car works in Malvern Spa. This is Edwin Elgar Country. Great Malvern is a lovely visit, short term or overnight. Hike up to the spring from whence Malvern Water flows, visit Great Malvern Priory, with its magnificent windows of medieval stained glass.
The next stop is Hereford, cathedral city and county town of Herefordshire.The city center is compact and crowned by 11th-century Hereford Cathedral. Among its treasures, the 13th-century Mappa Mundi and medieval chained library are really not to be missed.Explore the pedestrian precincts and Hereford's classic covered market.
Day 4—North Along the Borders
The borders rail line runs north from Hereford to Shropshire. The market town of Ludlow is a great visit along this stretch of the way. Historic Ludlow Castle, seat of the Council of the Marches, sits in the middle of town. Ludlow is famous now for its foodie reputation. Explore the food shops and open air market, and take lunch where they advertise local ingredients. If you're going to stay over in Ludlow, the classic place to stay is The Feathers, a 17th-century coaching inn—among the most famous hotels in England (and not prohibitively expensive). Whenever you are ready, hop on the train again for the 25- mile journey north to Shrewsbury.
[caption id="EnglishHeartlandbyTrain_img3" align="aligncenter" width="1024"]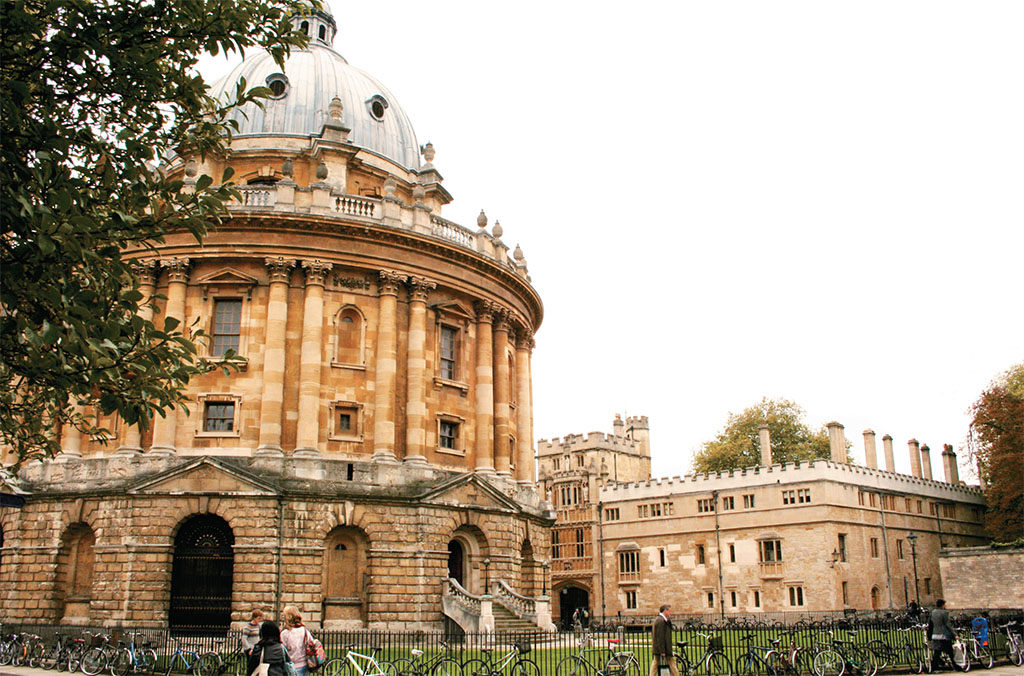 6
Hereford Cathedral shows off its beautiful West Front.
[/caption]
Day 5—Deep in the Heart of Shropshire
County town of Shropshire, Shrewsbury has been an important commercial and political center on the England-Wales border since before the Conquest. Famed for its half-timbered medieval architecture, hometown of Charles Darwin, haunt of Brother Cadefael, Shrewsbury is a delightful visit. You might begin at the TIC, located at the Rowley Museum. A map of the town will help unfold the highlights, but do visit historic Shrewsbury Abbey and Shrewsbury Castle, with its Shropshire regimental museum. And if you've shopping in mind, this is the place.
[caption id="EnglishHeartlandbyTrain_img4" align="aligncenter" width="172"]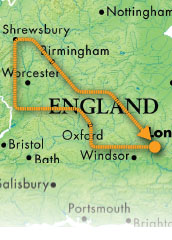 6
Radcliffe Camera has long been one of Oxford's most iconic images.
[/caption]
[caption id="EnglishHeartlandbyTrain_img5" align="aligncenter" width="753"]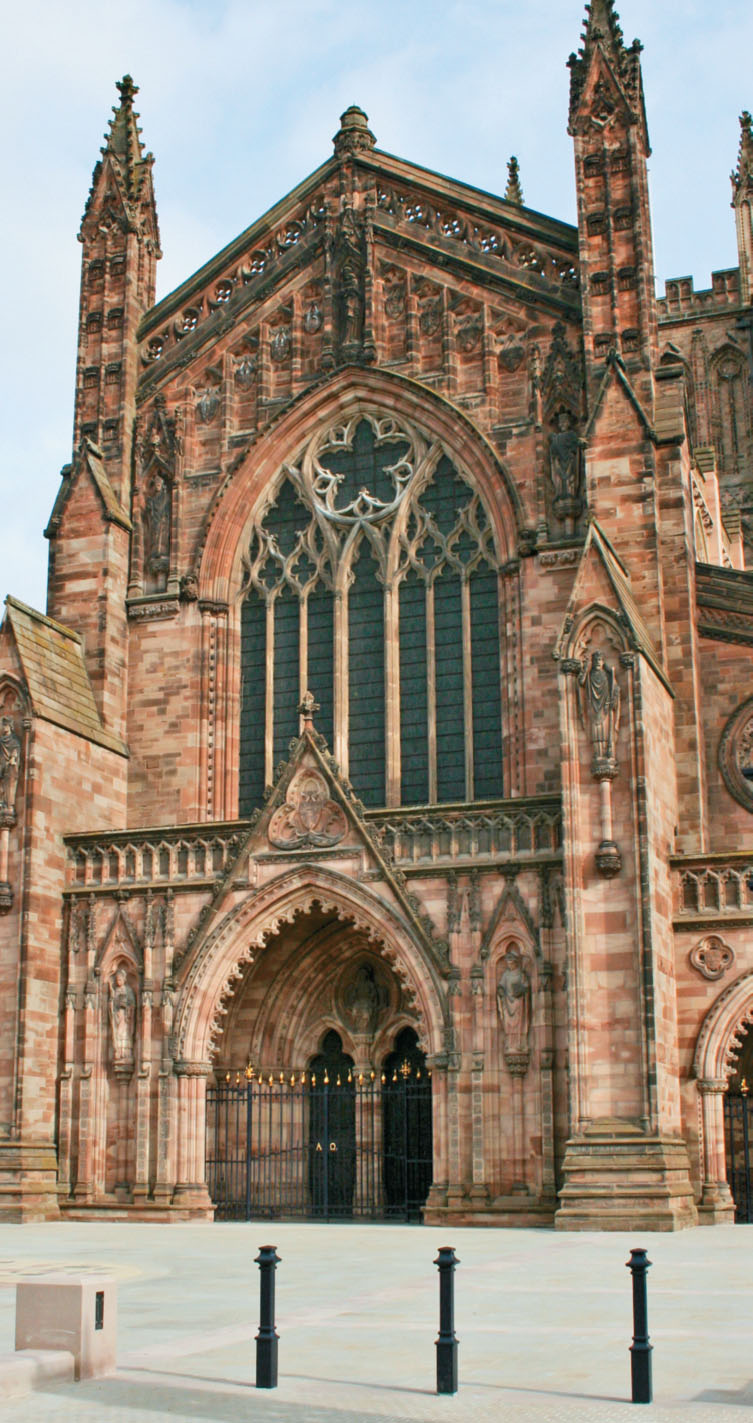 6
[/caption]
Day 6—Ending All Good Things
When it's time to head back to London, trains leaving Shrewsbury can take you a couple of ways. Generally, you'll change trains at either Wolverhampton or Coventry, for a line that will either take you through Oxford back to Paddington or in to London Euston. Pick your route based on timing and your next plans.Oxford,Worcester, Hereford and Shrewsbury are the natural places to break the journey, stay two nights and explore. Moreton-in-Marsh, Great Malvern and Ludlow are all worth breaking the short train rides for a midday visit—or adding an overnight in a smaller town to"stop and smell the roses." Of course, there are always plenty of other great visits along the way to entice you off the train yet once again.