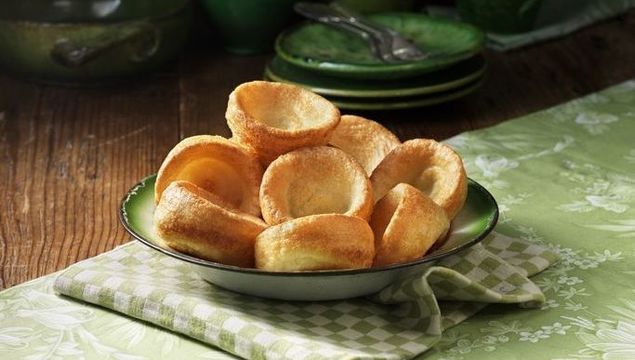 With more Michelin-starred restaurants than any other county in England outside of London, Yorkshire is becoming a leading dining destination for visitors.
 "We are absolutely blessed," says acclaimed chef Stephanie Moon, a Yorkshire native who has worked in the area for the last 25 years. "We have a fantastic coastline, so we have lobster, crab, halibut, cod, mackerel; you name it!
But we also have the Dales, with its sheep farms where they rear our famous lamb. We have asparagus, rhubarb, so many cheeses; there's such a breadth of great local foods."
It's all about the Yorkshire pudding
Of course, the dish that epitomizes the region's cuisine is Yorkshire pudding, an essential component of any Sunday roast meal across Britain.
Similar to a popover, the savory pudding was historically cooked under the beef to soak up the drippings, then served as a starter with gravy to fill people up in times when meat was scarce.
"Now it's very much the tradition, particularly at Sunday lunchtime with your family, that you have roast beef, Yorkshire pudding, roast potatoes, vegetables, and horseradish sauce, and you go for it," laughs Moon. "Every family has a different recipe or quirky way of doing it.
But for me, I've always done it with equal parts flour, eggs, milk, and a big pinch of salt; then you sieve it, and that's what makes a Yorkshire pudding."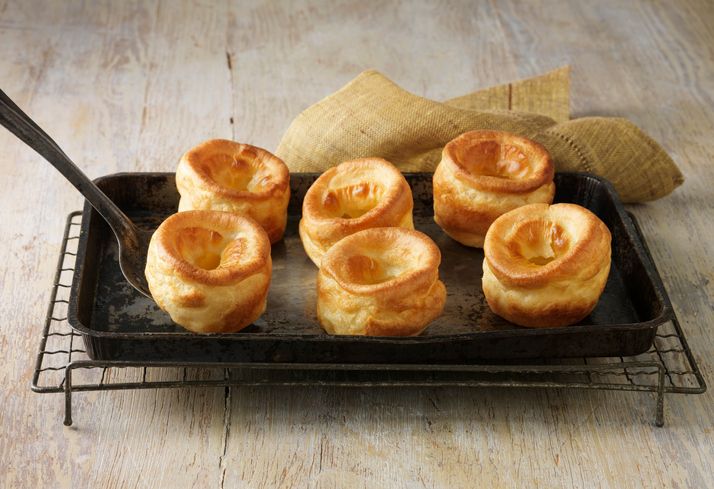 4
The Wensleydale Creamery
For dairy delicacies, only Wensleydale Creamery, in the heart of the Yorkshire Dales, produces the authentic, handcrafted Yorkshire Wensleydale cheese.
"It has historic links going back as far as the 1100s when the Cistercian monks first settled in the area and Started making Wensleydale cheese, so it has that provenance as a heritage," says Sandra Bell Marketing Manager for the creamery.
"We bring in milk from over 40 local farms, where the land retains a lot of natural biodiversity in terms of species of flowers and grasses that grow. All that in turn gives the milk its unique flavor." Pairing the creamy, crumbly cheese with a slice of fruitcake is especially popular at Christmastime in Yorkshire.
Other classic accompaniments for the iconic cheese are crisp apple slices and chutneys, and Elspeth Biltoft, founder of Rosebud Preserves in Masham, makes one expressly intended for Yorkshire Wensleydale. She describes the combination of Bramley apples and sultanas in the chutney as fruity, light, and not too spicy.
Biltoft was raised in Swaledale, one of Yorkshire's most northern and unspoiled Dales. "It was a very idyllic upbringing," she recalls. "My dad had a garden behind the house with very small fruit trees, and we grew all our own vegetables. I was absolutely, utterly steeped in the Yorkshire countryside, which is the biggest blessing in my life."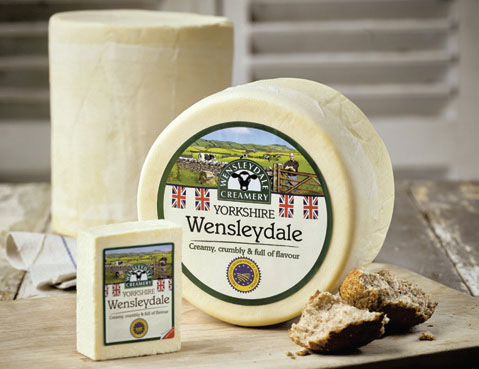 4
Time for gin
Another local business that prides itself on adhering to tradition is sloe gin producer Sloemotion, near the Howardian Hills in North Yorkshire.
Founder Jonathan Curtoys took the farm in 2002 with the goal of making it more environmentally sustainable. "As part of the conservation plan, we stopped cutting the hedgerows, because we wanted to grow more fruit on the hedges to feed the wildlife," he recounts. "Suddenly, we had lots of sloes all over the farm. So we thought we could start harvesting it and make our own sloe gin."
They pick the sloes in the autumn and steep the whole fruits in their own Hedgerow Gin, infused with botanicals that grow alongside the sloes, for about three months. "The slower it's made, the better it is."
The resulting deep red-colored sloe gin has a cherry, plummy flavor with a bit of almond in the background. It is typically enjoyed in the wintertime, and Curtoys says it will certainly warm the cockles of your heart.
If you have any lingering doubts about the abundance of excellent food and drink to be found in Yorkshire, do plan a trip to the region to taste for yourself. As Elspeth Biltoft told me, "The proof of the pudding is in the eating!"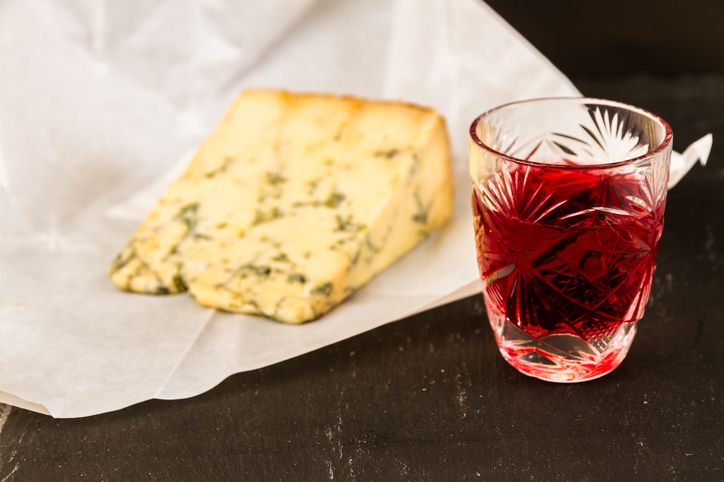 4
* Originally published in May 2018.