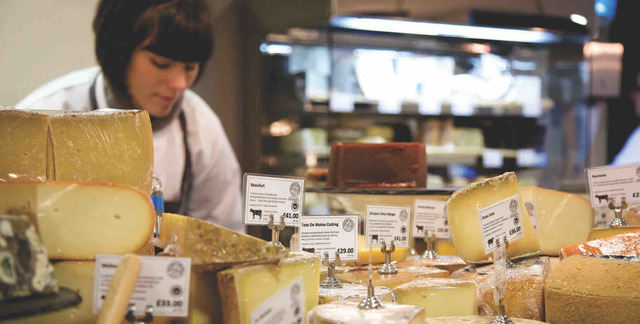 Dazzle holiday guests with these standouts from Britain
A
t
Paxton & Whitfield
in London—one of England's oldest cheesemongers and holder of a Royal Warrant to supply cheese to the Queen—cheddars and Stilton are by far the bestselling British cheeses. These beloved dairy stalwarts boast storied histories, but in the last 30-40 years, there has been an explosion of new artisan cheese producers cropping up all over Britain. "We now have over 700 named cheeses in the UK, allegedly more than France," says Hero Hirsh, Paxton & Whitfield's London manager. Following are eight traditional and lesser-known selections that make a brilliant addition to any cheese board.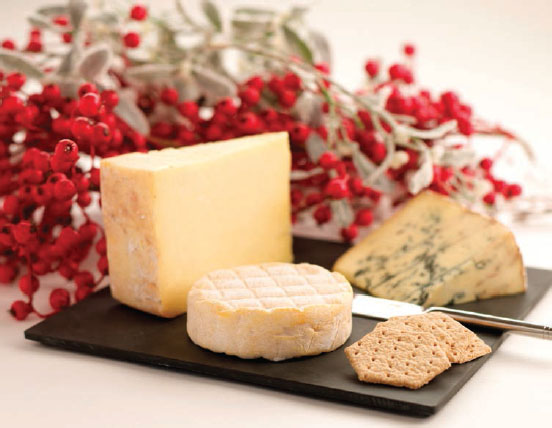 7
Crowd-Pleasers
O
riginating in the Somerset village of the same name in the 12th century, cheddar cheese today is produced across the country, with minimal regulations in place to govern how it is made. "Many sins are committed in the name of cheddar," jokes Hirsh. Stilton, on the other hand, has the European Union's Protected Designation of Origin (PDO) status, which stipulates that producers follow specific criteria using local pasteurized cow's milk in the counties of Nottinghamshire, Derbyshire and Leicestershire. Just six dairies are currently licensed to produce Stilton. The iconic blue cheese is indispensable at Christmas in households throughout England; Paxton & Whitfield's Jermyn Street shop sells six and a half tons of Stilton in December alone. Two to try:
QUICKE'S MATURE CHEDDAR: This complex clothbound cheddar is handmade on a farm in Devon that has been in the Quicke family for almost 500 years. "There's just something so satisfying about it; it's got these wonderful grassy notes, a mid-level buttered toast thing going on, some nice earthy roast beef layers and just the right amount of fresh horseradish aroma," says cheese expert Chiara D'Amore Klaiman.
COLSTON BASSETT STILTON: Colston Bassett in Nottinghamshire is one of England's smallest dairies, with only four cheesemakers in the last 100 years. Their exceptional Stilton is well-balanced, minerally and incredibly creamy. Pair it with port or a spiced plum chutney.

Territorials
N
amed after the regions in which they are made, territorials are generally hard or crumbly cheeses that, at their best, reflect the distinctive terroir of their place of origin. "If people come in asking for classic British cheeses, I'll give them some of the territorials, the oldest style of cheeses," says Hirsh. Two to try:
[caption id="TheBritishCheeseBoom_img3" align="aligncenter" width="502"]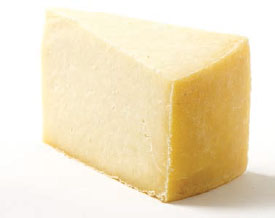 7
Kirkham's Lancashire[/caption]
KIRKHAM'S LANCASHIRE: Buttery Kirkham's Lancashire is handmade following traditional methods and then wrapped in cloth to help retain moisture as it ages. The Kirkham family is the last remaining farmhouse producer of raw-milk Lancashire in the world. "The texture is just amazing! It's like streusel topping, with this savory, almost yogurty flavor," says Klaiman.
[caption id="TheBritishCheeseBoom_img4" align="aligncenter" width="484"]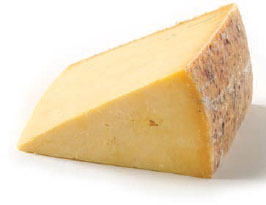 7
Appleby's Cheshire[/caption]
APPLEBY'S CHESHIRE: Only a handful of Cheshire producers still use raw milk to make this cheese, and the Appleby family is one of them. "That's really important," Hirsch points out. "One of the classic tasting notes of a proper Cheshire comes from cows that graze on salt marshes around the Cheshire plains—so you get this interesting maritime, almost sea saltiness to it. It's also very fresh, very lactic, quite acidic and just a really beautifully made piece of cheese."

Modern Classics
T
The British cheese-making renaissance that began in the late 20th century gave rise to a number of cheeses that have achieved national and international renown. Two to try:
[caption id="TheBritishCheeseBoom_img5" align="aligncenter" width="512"]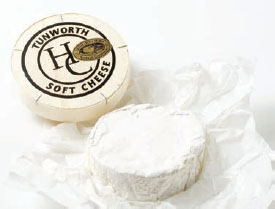 7
Tunworth[/caption]
TUNWORTH: Britain was not particularly famous for its soft cheeses until Tunworth came along in 2004. The Camembert-style bloomy rind, produced by Stacey Hedges in Hampshire, is an earthy, mushroomy delight. "It rivals French soft cheeses," says Hirsh. "It just breaks down absolutely incredibly."
BERKSWELL: Two kitchen colanders serve as the mold for this firm raw sheep's milk cheese, giving Berkswell its unusual flying- saucer shape. Produced at Ram Hall farm in the West Midlands, Berkswell is the British equivalent of Manchego.
[caption id="TheBritishCheeseBoom_img6" align="aligncenter" width="529"]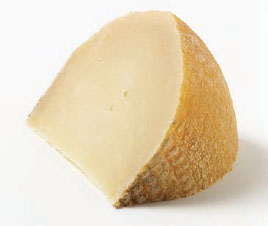 7
Berkswell[/caption]
Newcomers
T
hese relative babies in the British cheese landscape are steadily gaining recognition for their innovative and delicious attributes. Seek them out on your next trip across the pond.
[caption id="TheBritishCheeseBoom_img7" align="aligncenter" width="465"]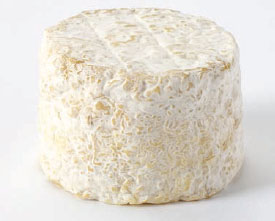 7
Bix[/caption]
Two to try:
BIX: Established in Oxfordshire in 2015, Nettlebed Creamery makes two cheeses using organic raw milk from a herd of Montbeliarde, Swedish Red and Holstein Friesian cows. Bix is their decadent triple cream, in the style of the French Chaource. "The rind is so delicate, it's as if it's been sprayed on," Hirsch says.
SINODUN HILL: This truncated pyramid-shaped goat cheese won Best New Cheese at the UK's 2017 Artisan Cheese Awards. Produced by Rachel Yarrow and Fraser Norton, tangy Sinodun Hill is made with raw milk from the couple's own herd of purebred Anglo Nubian goats.