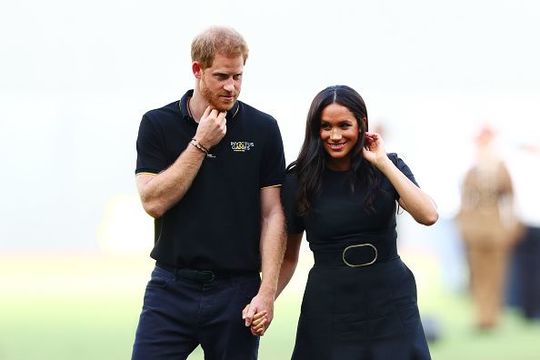 The Duke and Duchess of Sussex have appeared in a video with young community leaders where Prince Harry acknowledges that the wrongs committed in the past by the Commonwealth must be put right
The Queen's Commonwealth Trust holds a weekly call every week with young community leaders. This week, the call focused on forming a coherent response to the Black Lives Matter movement. Harry and Meghan both chose to jump on the call and offer their support.
Harry and Meghan both spoke candidly about the fact that now is a time for listening and learning, and that many people may be forced into difficult conversations with themselves, their friends, and their family.
Read more: Who was Queen Mary I?
Harry and Meghan are president and vice president of the Queen's Commonwealth Trust respectively. 
Speaking from their home in Los Angeles, the couple made various statements and emphasized the importance of confronting our own implicit bias. 
Meghan said ''We're going to have to be a little uncomfortable right now, because it's only in pushing through that discomfort that we get to the other side of this and find the place where a high tide raises all ships. Equality does not put anyone on the back foot, it puts us all on the same footing - which is a fundamental human right.''
When discussing the Commonwealth, Prince Harry acknowledged that there was work to be done in recognizing the damage caused around the world by the Royal Family. Of course, the United Kingdom was the source of so many country's pain due to their colonizing. The legacy of this is still felt around the world and must be recognized. 
Read more: England's coaching inns
Harry said ''When you look across the Commonwealth, there is no way that we can move forward unless we acknowledge the past. So many people have done such an incredible job of acknowledging the past and trying to right those wrongs, but I think we all acknowledge there is so much more still to do. It's not going to be easy and in some cases, it's not going to be comfortable, but it needs to be done, because, guess what, everybody benefits.''
Harry also spoke of his hope for a more fair and equal future. He said ''The optimism and the hope that we get is from listening and speaking to people like you, because there is no turning back now, everything is coming to a head.''
Have a look at the full discussion below, courtesy of The Telegraph's Youtube Channel